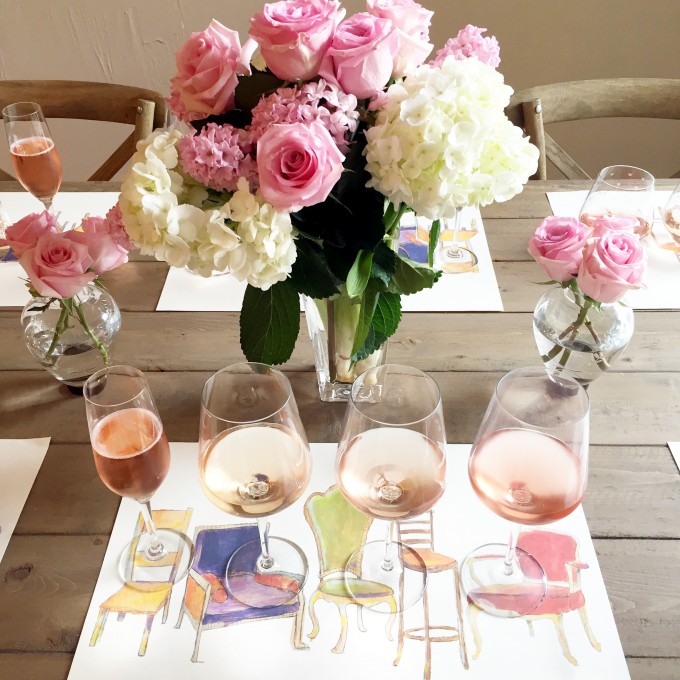 Yes way rosé! That will be our motto this summer. Yesterday, we celebrated Jean's birthday and decided to do a rosé wine tasting to kick off her festivities. Rosé is her go-to wine and we had a blast tasting four of them side by side! During the entire time of the tasting we couldn't help but think of rosé sayings. You know which ones we are talking about… this phone cover, this sweater and this print.
Because rosé is the summer (or warm weather) drink of choice, we've shopped for all out favorite rosé items.  The top things on our list: this pajama set and this sweatshirt, which is on sale!
PS: Jean's birthday wish list can be found here.
Shop Yes Way Rosé:

Cheers,