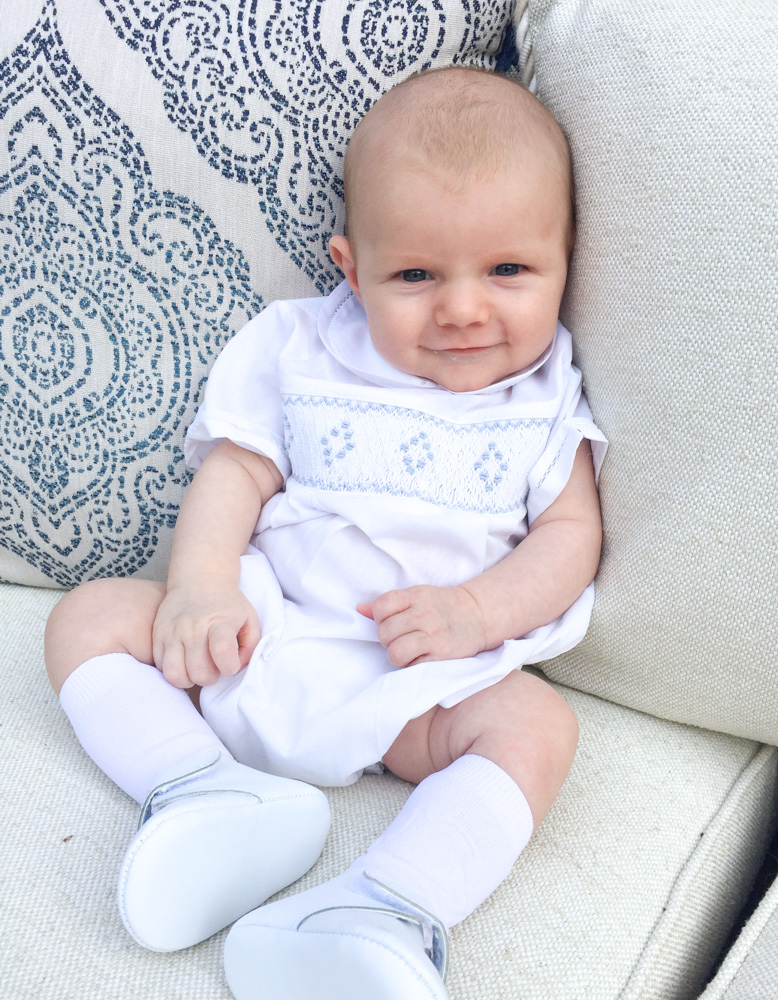 Henry. Where do I even begin? He is the sweetest, most easy going baby ever. He smiles all day long (when he's actually awake), babbles nonstop and is so patient when I am busy with his big brother. God gave us just what our little family needed with this precious boy and we adore him! That's not to say the newborn phase isn't hard – it is – but Henry is just so laid back! William and I will be playing and I look over and Henry is sound asleep. He does get fussy when he's hungry, but other than that he is sleeping or smiling!
The past three months have been so much fun and such a blur, too. It's hard having two babies under two, but at the same time I am so excited that they will be close in age. I think we started to get into a routine with two babies around the time Henry was 8-weeks old, but there are some days when both boys wake up at the same time and both need my attention and want to be held! I'm learning 🙂 I will say that we are soaking up those newborn snuggles even more so this time around – they grow up so fast!
Henry Allen Coffman, we love you to the moon and back!

Weight/Length
We go back to our pediatrician at four months, but from our at home checks, Henry weighs 13 lbs and is 25 inches long. He is so long and is in 9 month clothes (for length!).
Sleeping
Sleeping (at night) has been up and down over the last three months. I wish it was better, but at least I know that the sleepless nights don't last forever! Henry goes down easy – some nights he will sleep from 8 pm (or so) until 4 or 5 am, but on other nights he's up every two hours eating! I figure the frequent feedings during the night are due to a growth spurt, so I try to remember that as I am falling asleep during the day. He's still swaddled, although I plan to move him into the Merlin's sleep suit soon. We used Merlin's with William and it was a pretty smooth transition from the swaddle, so we are praying for the same!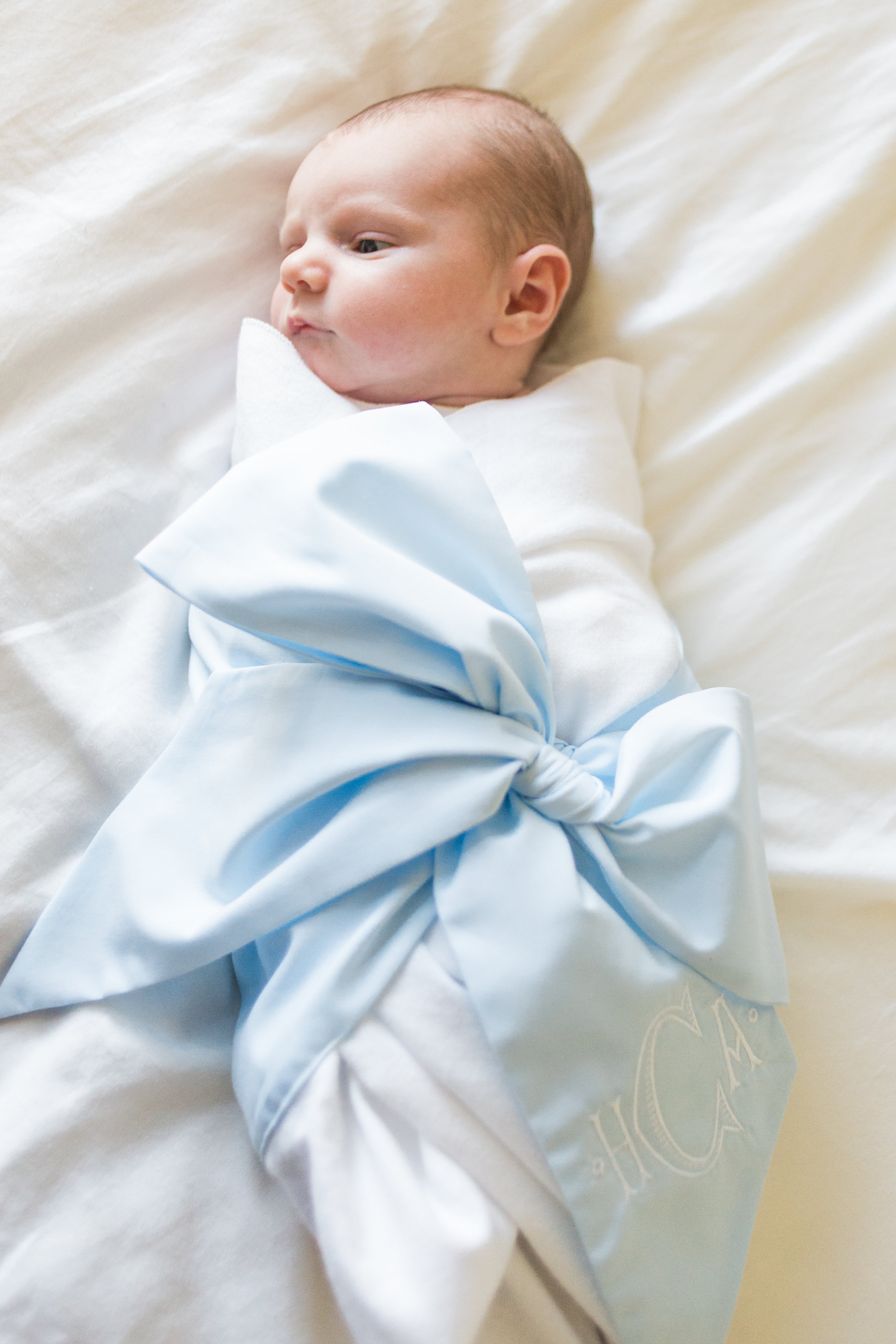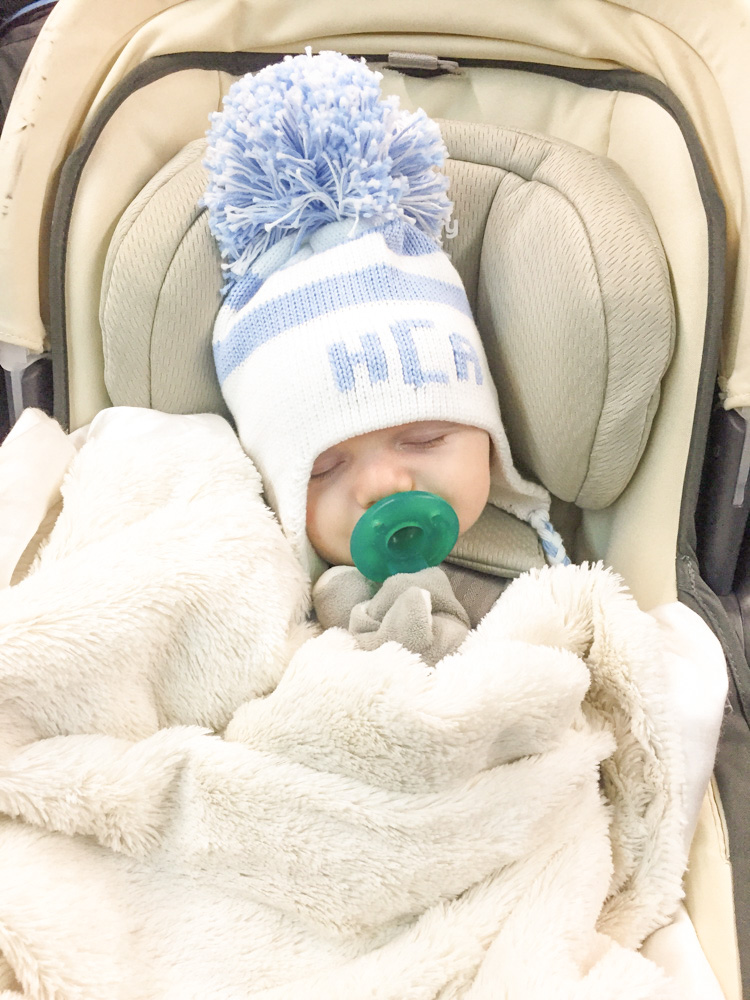 Personality
Henry is the most laid back, sweetest baby ever. From the beginning, he never really cried and you could just see how easygoing he was going to be. Thank God – because I have my hands full with his big brother! He loves smiling and babbling and he is such a snuggler. He doesn't fuss during tummy time and even started rolling over at 2.5 months old! He just lays there while William is driving trucks on his legs and gives a pout face when he hugs him too hard – I'm praying that they are going to be the best of friends.
Schedule
Much like when William was a baby, we don't follow a strict schedule. I'll nurse Henry when he wakes up, we will play and then he'll go down for a nap about 1-1.5 hrs after waking up. This is usually a shorter nap and then we just follow the schedule – eat, play, sleep. His longest nap is typically his afternoon nap (around the same time William naps, thankfully!) and he takes the rest of his naps on the go. I try to get him to bed after William goes down – usually around 8/8:30 or so!
Nursing
Nursing has gone very well this time around, thankfully! He didn't have a tongue tie, so that was a huge blessing and difference from nursing William. We nurse on demand, so some days he nurses 8 times a day, some days he nurses 12! He took his first bottle last Friday while Caleb and I were at a Christmas party. He took it so easily and went right to sleep which is a success in my book. I haven't pumped hardly at all, but will pump when I know I will have to be away from Henry for longer than usual.
Travel
Like his brother, we started traveling as soon as we could! His first trip was to a family wedding in Nashville and a few weeks later we took our first trip as a family of four to Boston. He was an angel on all the flights and just fits right in with our family.

Milestones
First smiles
First flights
Rolled over tummy to back
Must-Have Baby Items
Cheers,
Stia, Jean and Katherine