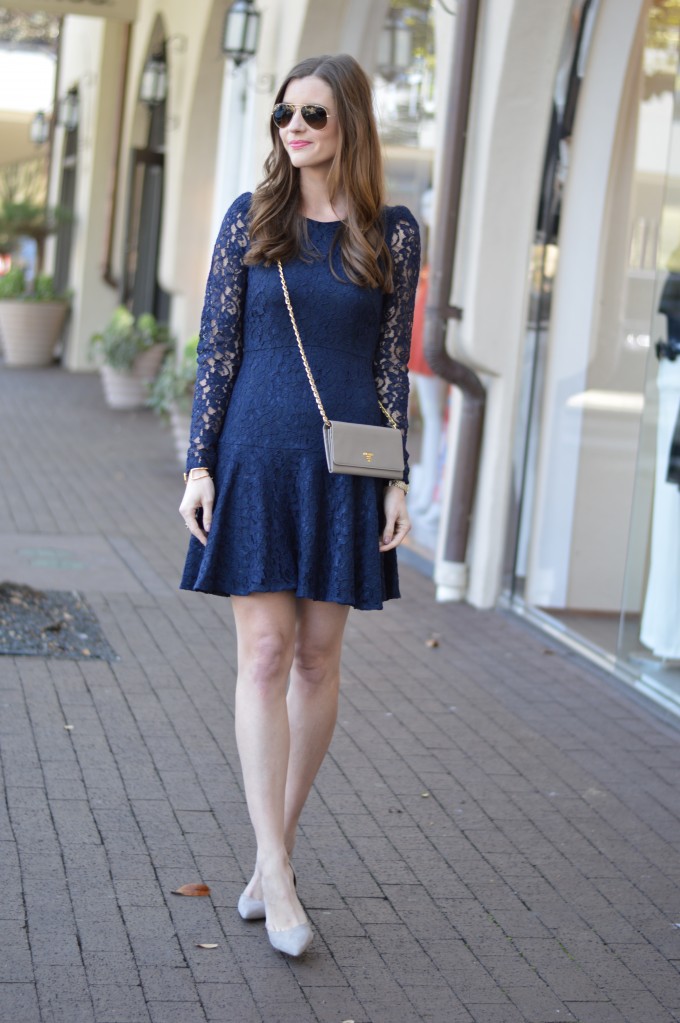 While we were in London last month, we popped into Reiss, a London based women's contemporary line.  We first met the lovely Reiss team last April, and it was so much fun to catch up and see their beautiful offices and flagship store.
After previewing the whole collection (so many beautiful things!), one common denominator was our love for lace.  It's funny how that works for us.  We often like the same item, or are attracted to the same thing.  But, how we style it, or the specific piece we choose, is always so different.  Makes life interesting, and often challenges one of us to try something a little out of their comfort zone!  The fun thing about lace is that it doesn't have to be frilly or "lady-like", it can be whatever you want to make it!  We love all the lace that we are seeing for spring and the Reiss collection has so many great options.  Now we get to the really good part – Reiss is giving away a $500 gift card to one lucky reader!  Can you think of a better way to kick off the weekend?
To enter by following the instructions given in the Rafflecopter box below.  The only mandatory entry is to follow Reiss on Instagram– the other options are for additional entries! Good luck!
on stia: reiss rosalin lace dress- c/o (navy or cream)|sam edelman pumps (similar)|prada wallet on a chain|bauble bar draped earrings-c/o|ray ban gold aviators|gorjana teagan cuff- c/o
on katherine: reiss orinoco lace top-c/o|j.brand jeans|sam edelman kayla boots|nordstrom cami|prada wallet on chain (similar)|kendra scott arden bracelet in black, gold & rose gold– c/o|michael kors watch|ray ban aviators in black|roberto coin cross necklace
on jean: reiss orta lace skirt- c/o|theory blouse (similar)|valentino rockstud pumps|saint laurent nano sac du jour|kendra scott drusy earrings|ray ban club master sunglasses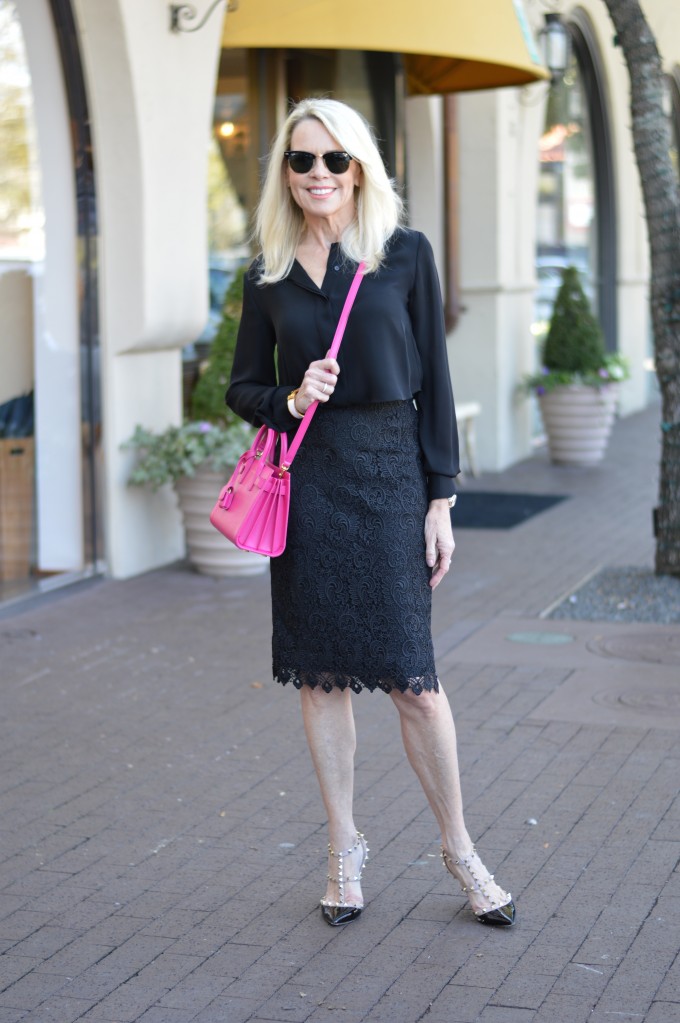 on stia: reiss rosalin lace dress- c/o (navy or cream)|sam edelman pumps (similar)|prada wallet on a chain|bauble bar draped earrings-c/o|ray ban gold aviators|gorjana teagan cuff- c/o
on katherine: reiss orinoco lace top-c/o|j.brand jeans|sam edelman kayla boots|nordstrom cami|prada wallet on chain (similar)|kendra scott arden bracelet in black, gold & rose gold– c/o|michael kors watch|ray ban aviators in black|roberto coin cross necklace
on jean: reiss orta lace skirt- c/o|theory blouse (similar)|valentino rockstud pumps|saint laurent nano sac du jour|kendra scott drusy earrings|ray ban club master sunglasses
Shop our Reiss Favorites:

Cheers,