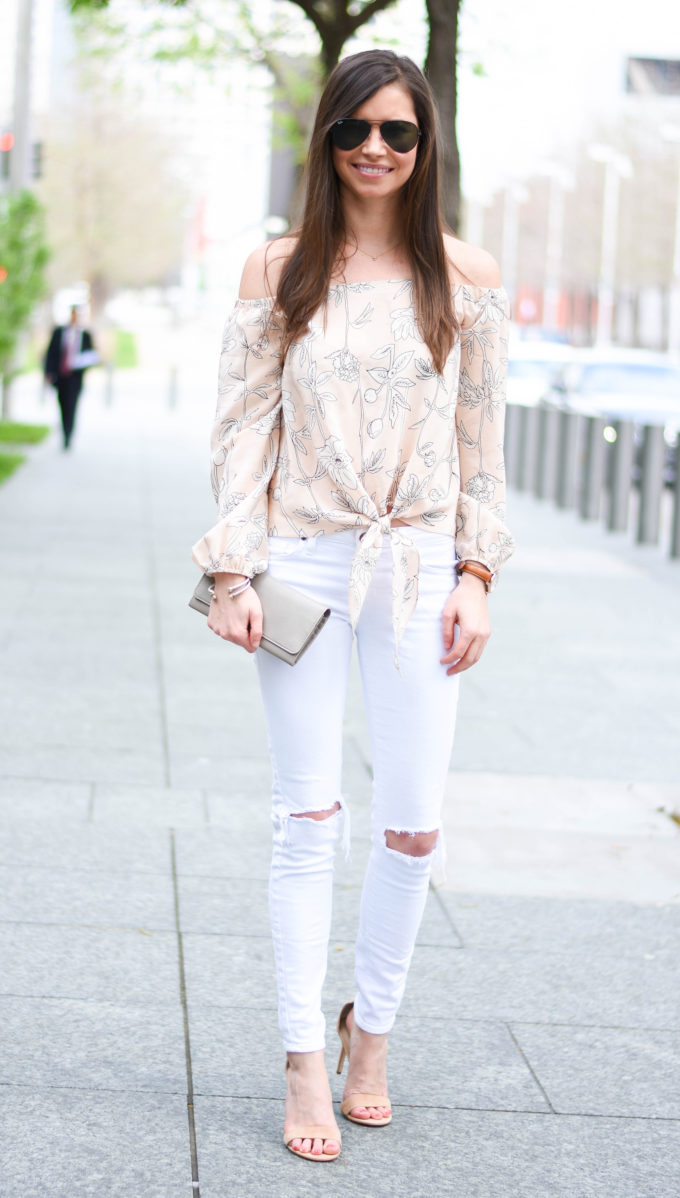 A few days ago, we started to use Instagram Stories exclusively for our daily updates. When Instagram Stories was introduced a short time ago, we kind of stopped using Snapchat but we never really got onboard with Instagram Stories. We were wishy washy about which one to use! It has been a few months since the big announcement about Instagram Stories and now we've decided that's where we'll be posting our daily stories. It seems so much easier to have everything in one place! Instagram is our favorite social media platform, so it makes sense to use as our daily update, too.
We asked for feedback from you on Instagram, but wanted to see if anyone else had any input on what you would like to see. Some of our suggestions were: Daily looks, recipes/cooking, day to day, William, workouts, dressing for the office, behind the scenes and mail days. Thank you to all who gave us feedback — there were a ton of requests for recipes/cooking, mail days and daily outfits. So we will plan to incorporate those into our daily Instagram stories. But, please let us know if there is anything else you would like to see/not like to see or if you have any questions for us at all. Shoot us an email (hello@bishopandholland.com) or send us a message on Instagram!
PS: If you don't use Liketoknow.it, you can still easily find product details from our daily stories. Just go to the category bar above, hover on "shop" and click on Instagram Stories. You can also find the direct link here:  https://bishopandholland.com/instagram-stories/
PPS: This is our Friday this week…we hope you all have a good weekend!
tie front top|jeans|sandals|similar clutch|watch|sunglasses|cross necklace|pearl tipped bracelet|gold tipped bracelet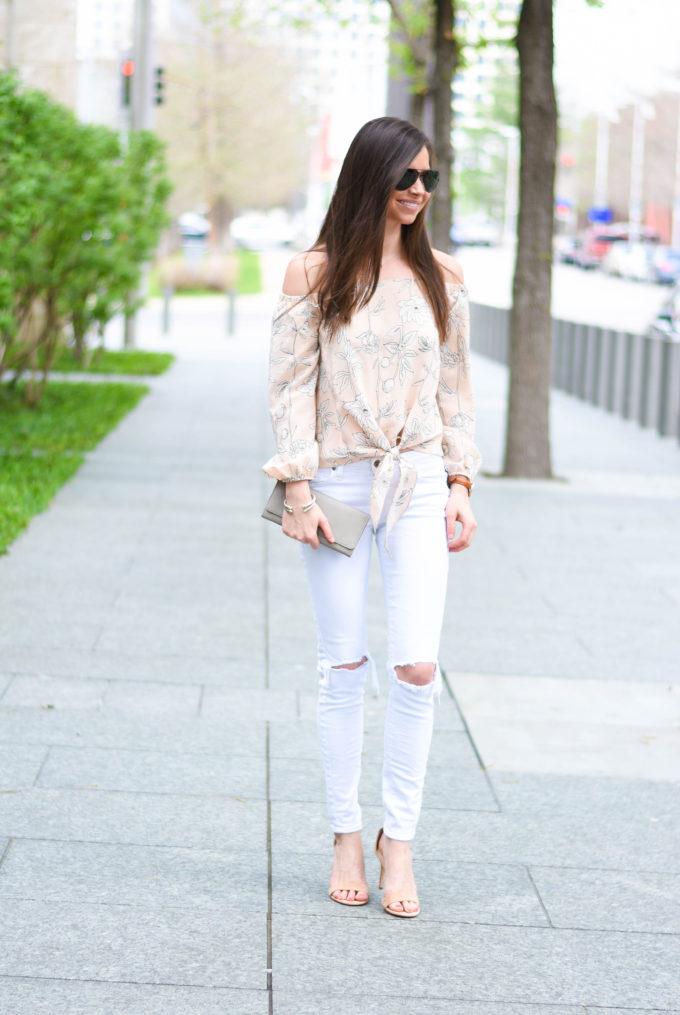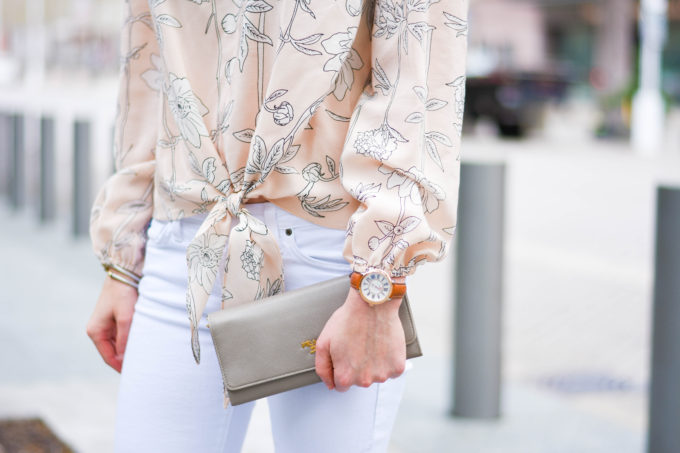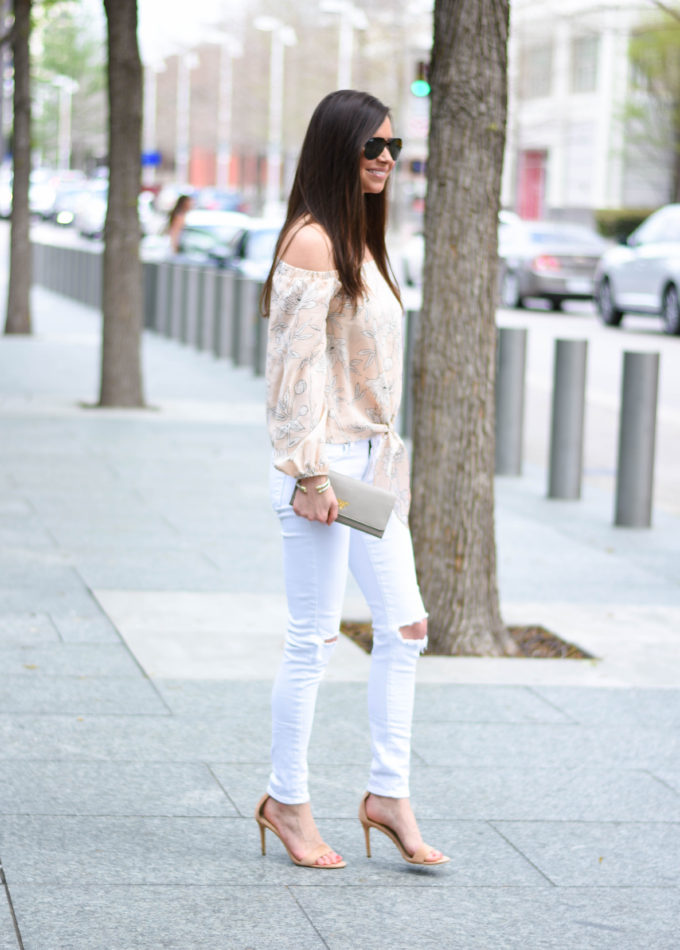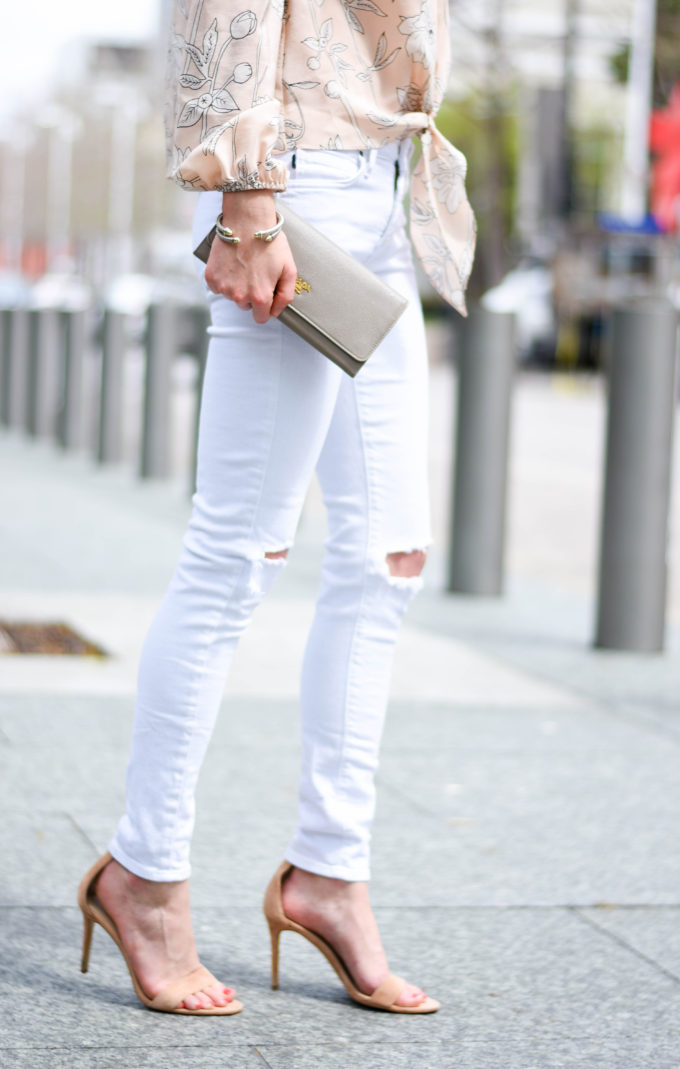 tie front top|jeans|sandals|similar clutch|watch|sunglasses|cross necklace|pearl tipped bracelet|gold tipped bracelet
Shop tie front top:

Cheers,
Stia, Jean & Katherine