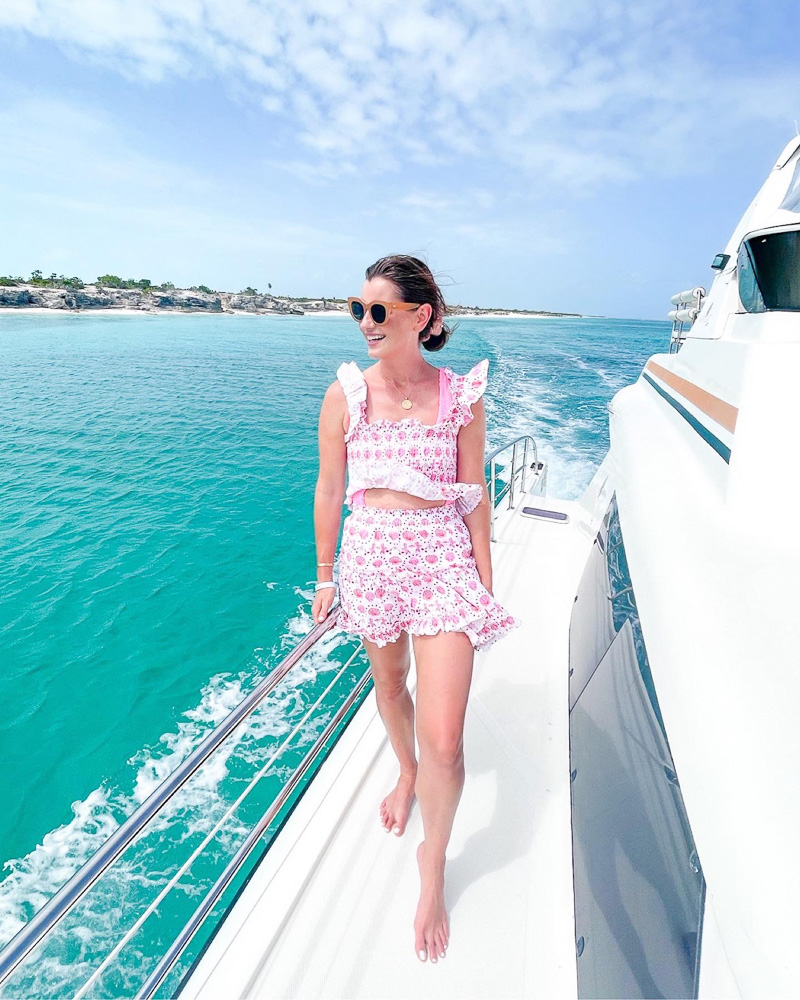 At the end of July, I had the opportunity to head to Turks & Caicos to celebrate my friend Jordan being cancer free! She has had a year full of treatments and surgery and asked for a girls' trip to look forward to at the end of her treatments. We were all on board for it!
We had so much fun celebrating Jordan! There were nine of us there to make it special for her and we all had the best time. A lot of you were reaching out to me on Instagram for dinner recommendations, and also what we did while we were there, so we wanted to include it in a post for you!
We stayed at the Ritz in Turks & Caicos, it's such a beautiful resort! It recently opened (in June) and we highly suggest a visit if you are planning a trip to Turks. We mainly stayed at the resort and just relaxed at the beach and pool most days. There are kayaks and paddle boards available for use and we tried both. You can also rent sail boats and take a catamaran out for a snorkel trip or sunset cruise. We did the sunset cruise one evening and it was so much fun. One day we chartered a boat through Kenard Cruises. It was such a fun experience,- the island and water are so beautiful! The water is so warm and crystal clear.
For meals, we ate every breakfast and lunch at the resort- the food was so delicious! For dinner, we went to BLT, Coco Bistro and Opus. They were all delicious, but my favorite had to be Coco Bistro! I'm still thinking about the Blackened Mahi in Thai Red Curry sauce!
It was a wonderful trip; so much fun to reconnect with old friends and find so much joy celebrating our dear friend Jordan.
Shop Turks & Caicos:

Cheers,
Stia, Jean and Katherine