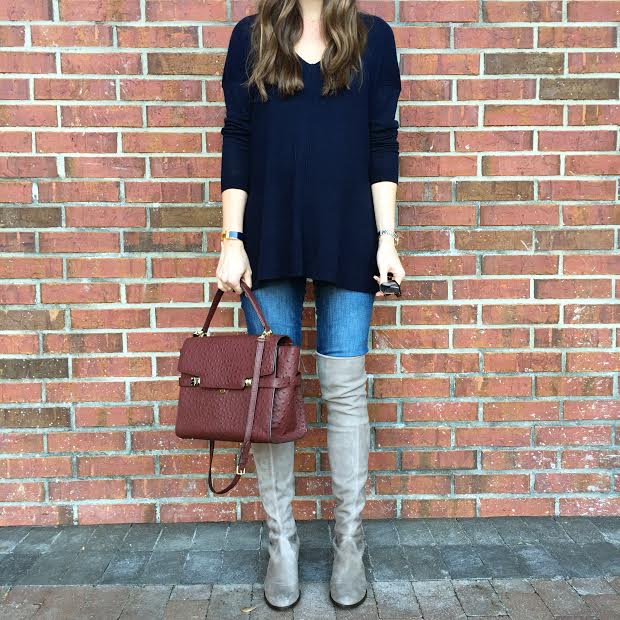 The reactions we get when people ask what we are having and we tell them we are going to be surprised have been hilarious.  Most people can't understand why we decided to wait to find out the gender, some get mad and want to know themselves and others says it's the best experience hearing your husband say "It's a girl! or It's a boy!" when baby is born.  Being a planner and wanting everything laid out ahead of time, this experience has really taught me patience and in turn, I have had a very laid back pregnancy.  I thought not knowing the sex would stress me out, but to be honest, it has been the complete opposite! I do have to say that during our 20 week sonogram it was hard to turn our heads away and not find out.  But, we have had a lot of questions asked about why we decided to wait, so some of our reasons of why we waited to find out the gender of our baby are listed below:
The surprise: Caleb loves surprises more than anything.  He was immediately on board, while I took a little more convincing! To him, finding out the gender of our baby when he/she is born is the ultimate surprise.
Neutral Nursery: By not knowing the gender, our neutral nursery can be used for our next baby(ies) without redoing the entire room.  It has also made for easy decisions (ie: too pink, too boyish, etc).  You can see the inspiration for our gender neutral nursery here.
Motivation during labor: I am planning an unmedicated, hospital birth.  Knowing that we will find out if Baby C is a boy or girl at the end will help give me the motivation to push through the most painful parts of labor.
Guessing game: Part of the fun of not knowing is guessing if Baby C is a boy or girl.  Caleb and I have tried our fair share of old wives tales.  Right now, we are about 50/50 for boy/girl.  Old wives tales that say we are having a girl: Chinese calendar, heart beat has been above 140 and linea nigra stops at my belly button.  For boy: dry skin, cold feet, minimal morning sickness and everyone tells me the way I am carrying is a boy.  I have a good idea, but we will see if mom's intuition is correct in January!
I told Caleb it's a good thing we aren't finding out– I am saving loads of money by having to refrain from shopping! If Baby C is a girl, I would have already bought: these adorable blush pink moccasins, a pair of matching kitty flats and the cozy coat for her first few months.  If a boy: these loafers to match his dad's loafer obsession, the cutest plaid onesie and an adorable puffer vest.
maternity sweater (non-maternity)|maternity jeans-c/o|ostrich satchel-c/o|suede over the knee boots
Cheers,