As a new mom, I never realized the difficulties of finding stylish, but also functional clothing. If it's a top, it needs to be easily pulled up, button-down or low enough to nurse when I'm out and about. And if I'm wearing a dress, it needs to be all those things (except for pulled up- that would not be appropriate, haha!). Not to mention, most things need to be machine-washable. Now that Will is eating solids and teething, there is drool and food everywhere! The glamorous life of a mom is a job that I can't believe I am lucky enough to have!
When our dear friend Morgan reached out to us about her latest venture with BURU, we were so excited! The BURU White Label is all about stylish pieces that can be worn before, during and after pregnancy. Everything is machine-washable (yes, please!) and affordable. The line ranges from $65-$175, but we promise you will look like a million bucks! The BURU White Label officially launched on Monday and you can see more about the line here. I love this window pane top. It's a shirt that I can wear now with summer accessories and later with black jeans or the matching skirt. Plus, it's a piece of clothing that can easily go from a play date to a dinner date with my husband by changing a few key accessories. To celebrate the launch of BURU White label, we are so excited to offer our readers 15% off with the code B&H15! This is the perfect time to try the line. A few of our favorites from the first release: a classic black tunic dress, this military jacket and this blouse for layering!
bethany window pane top (use code B&H15 to get 15% off!)- c/o|distressed jeans (similar)|white crossbody bag (similar under $100)|white flats (similar under $60)|gold aviators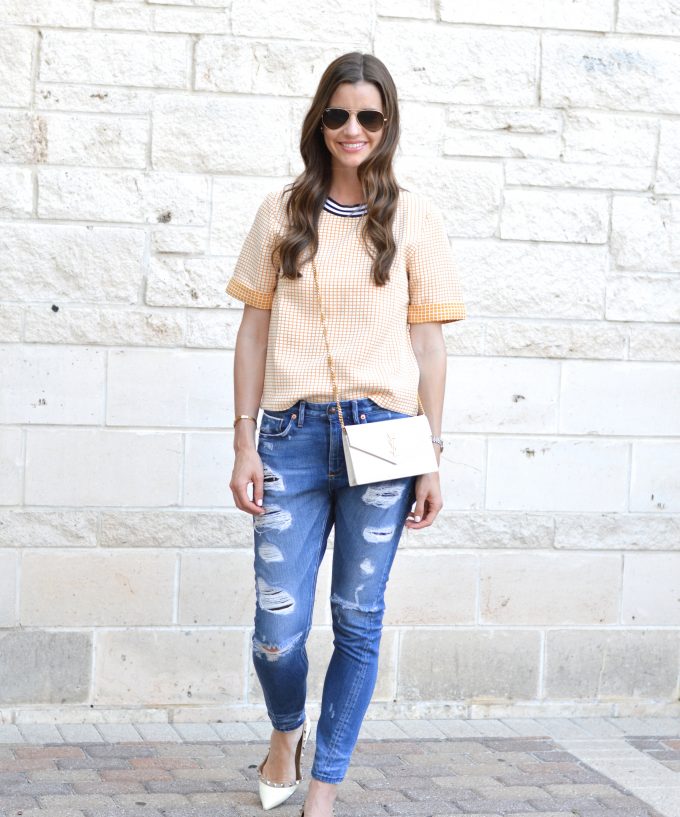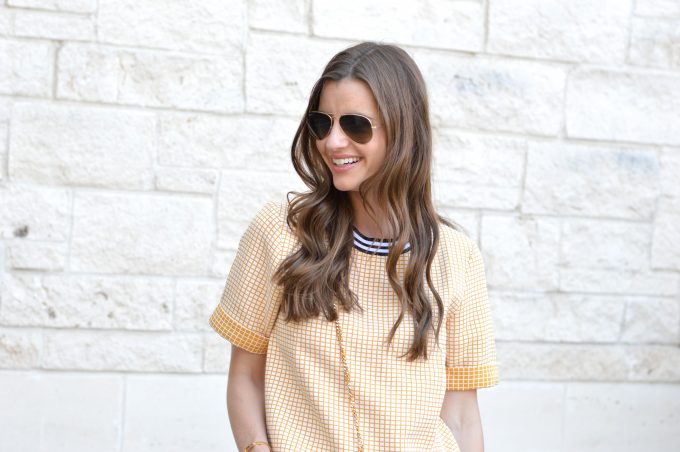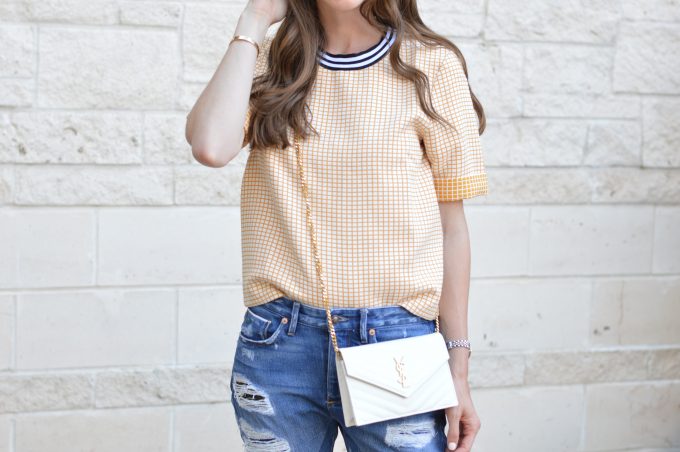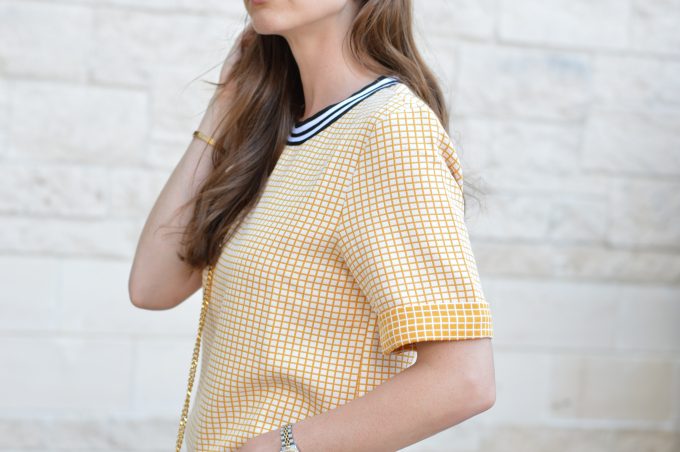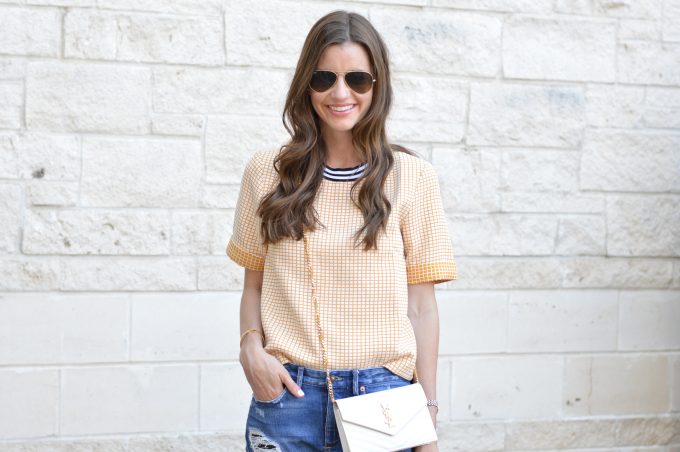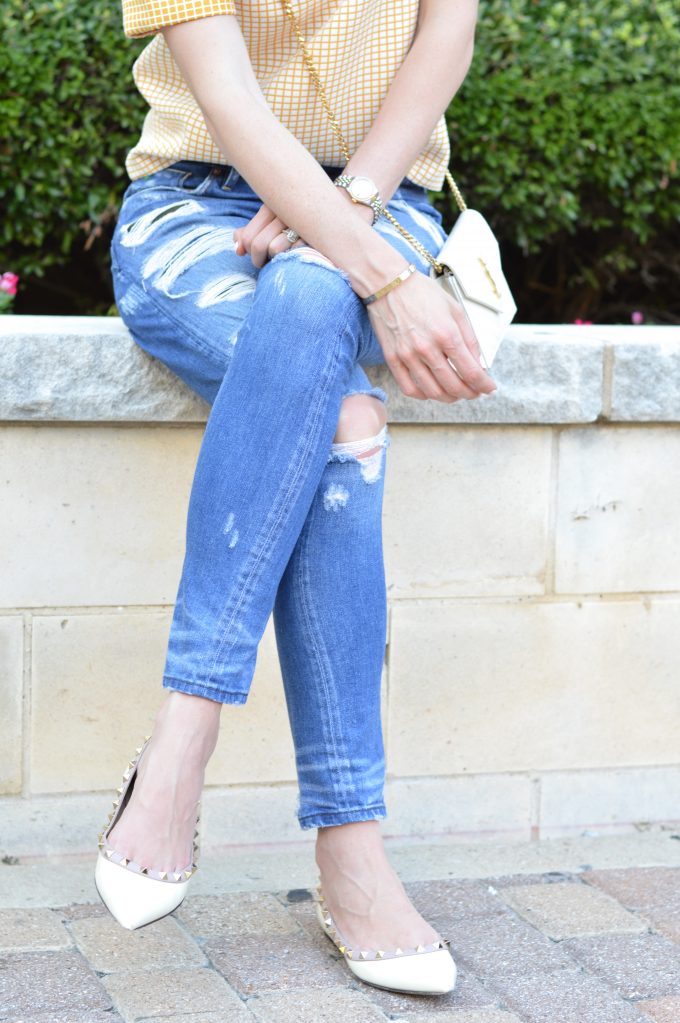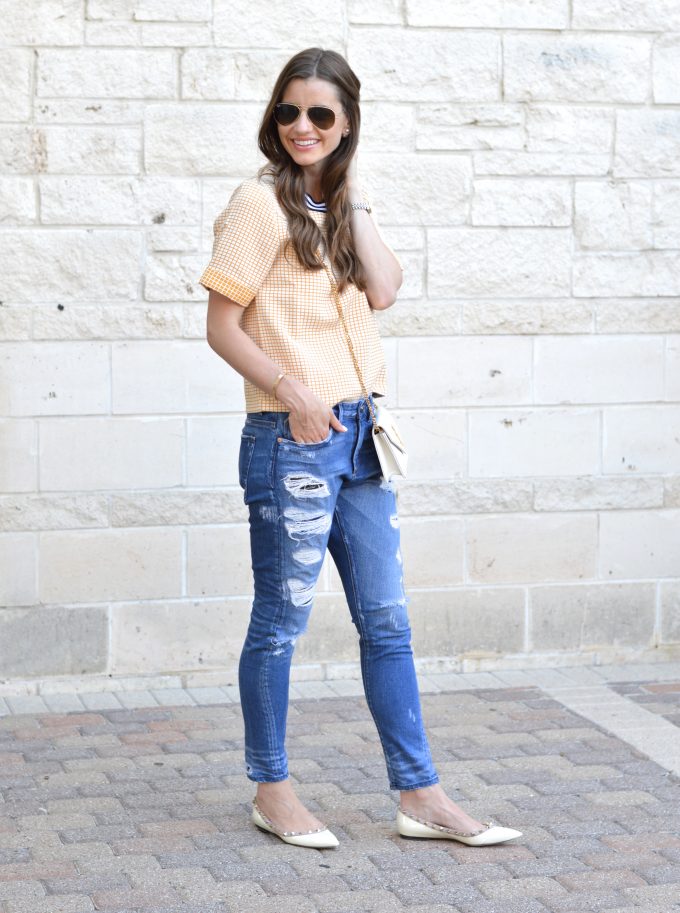 Shop Stia's Look:

Shop BURU White Label favorites:

Cheers,
Stia, Jean and Katherine
Thank you to BURU for partnering with us on this post!