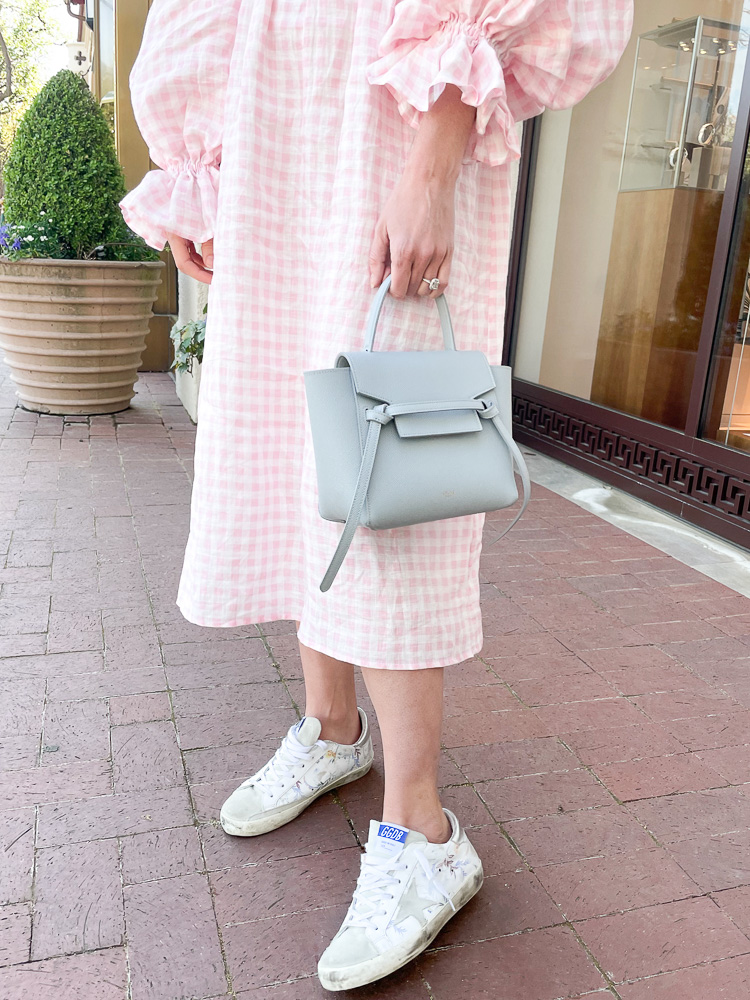 dress // nano belt bag // shoes
This cute little blue bag is a new purchase for Spring/Summer. I was drawn to the color, but the smallish size made me hesitate. Surprisingly, it fits so much and is so versatile! It has a strap so can go cross body or you can wear it without the strap like I did above.
What I Can Fit in the Celine Nano Belt Bag:
Wallet: This is a full size "wallet." It's actually the pouch from the inside of my Goyard bag, but I use it as a wallet
iPhone 12 pro: Fits with plenty of room!
Sunglasses: These are my current favorites
Face mask: Never leave home without one.
Wipes: I was surprised that a package of wipes would fit in here!
Diapers: I usually keep 1-2 diapers in my purse when Ford is with me (which is almost always!)
Lipstick: I usually keep my lip balm, lipstick in Cabana, lip gloss and a small mirror.
Lotion: Since I'm constantly washing my hands I keep this travel size lotion.
Hand sanitizer: This is the best and leaves your hands hydrated!
Cheers,
Stia, Jean and Katherine