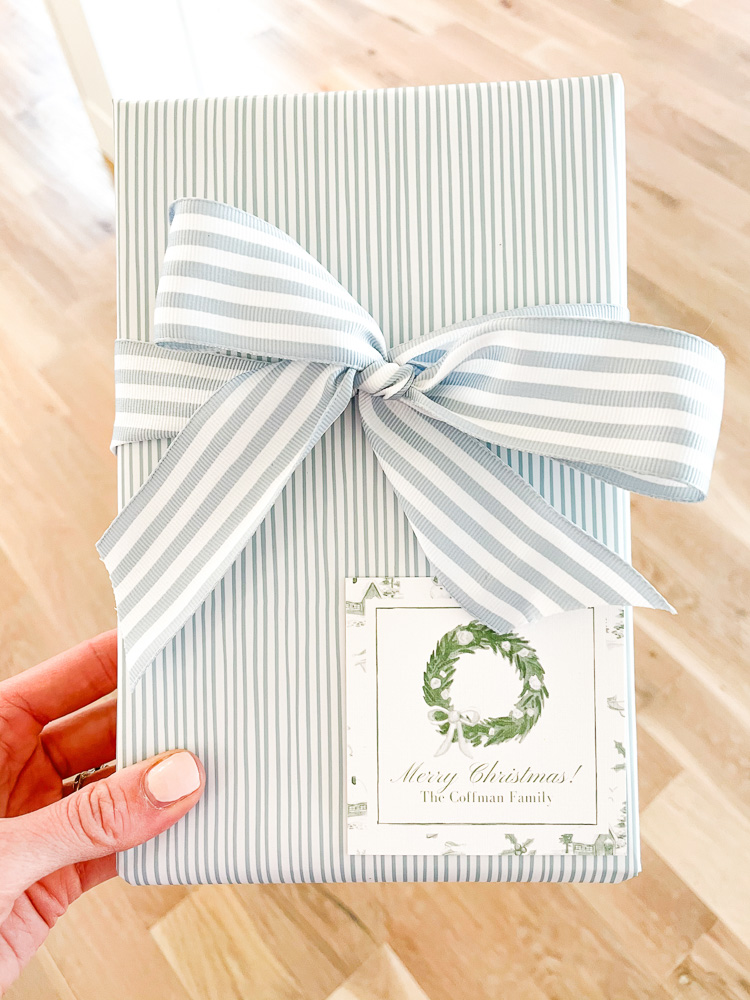 wrapping paper // ribbon // gift tag (15% off w/ code BISHOPANDHOLLAND15)
Over the weekend we got a head start on Christmas. We typically don't start decorating until after Thanksgiving, but 2020 is a weird year and we are ready for the joy of Christmastime! We have the tree up and we're working on decorating it and the rest of the house.
Also, doing our Christmas shopping online and wanting to avoid being out and about, we got a very early start on Christmas shopping and wrapping. We decided to wrap everything we've purchased so far and wanted to share what we're using for wrapping this year! Everything is linked below.
Our color scheme this year is a mix of french blue, white and gold with a little bit of cranberry red to pop it. We always like to have a color scheme for our gift wrapping so that when everything is under the tree it looks pretty and coordinating.
We also ordered the cutest custom gift tags to tie it all together and today you can get 15% off all gift tags with code BISHOPANDHOLLAND15!
Shop Christmas Wrapping:

Cheers,
Stia, Jean and Katherine