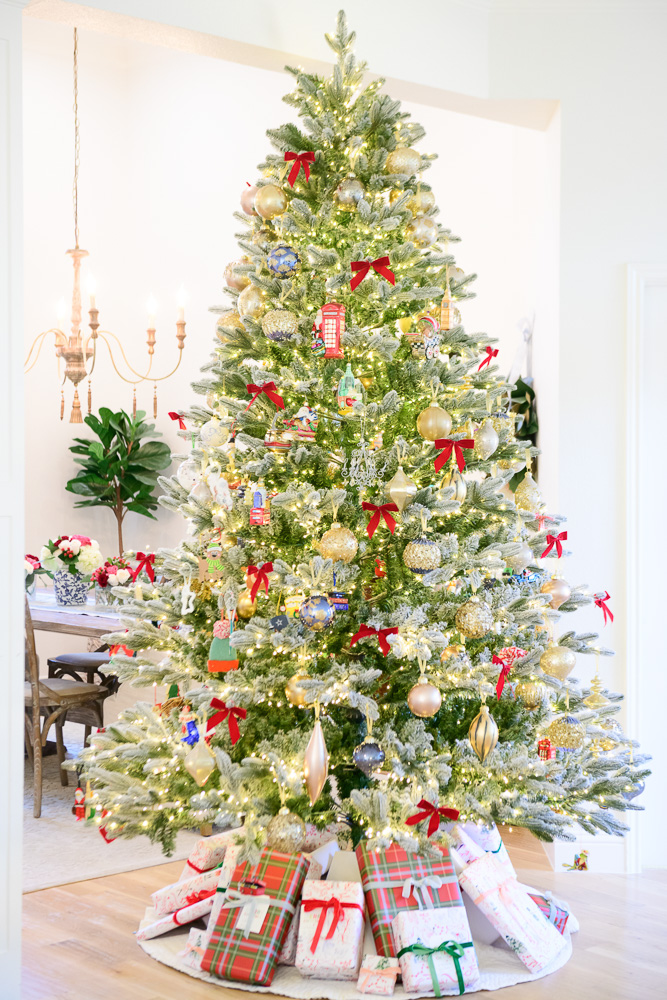 I'll always remember helping my mom wrap Christmas presents when I was a kid. We'd put on Christmas music, have our Christmas pajamas on and wrap until we couldn't wrap anymore! She always had a cohesive theme and I tend to do the same now for under our tree!
This year all our wrapping is from Joy Creative Shop (a local Dallas shop!) and it's stunning! I was first drawn to the nutcracker paper (a collaboration done with Dondolo Baby) and the plaid really made it stand out! Plus, we are surrounded by boys around here, so the plaid definitely adds a masculine flair.
If you are in the Dallas area, Joy Creative has the cutest shop inside Enlighten MD. You'll find everything you need to wrap your presents beautifully! Also, her More the Merrier sale ends today – 10% off $100, 15% off $175 and 20% off $300+!
Happy wrapping!
Shop Christmas Wrapping Paper:

Cheers,
Stia, Jean and Katherine