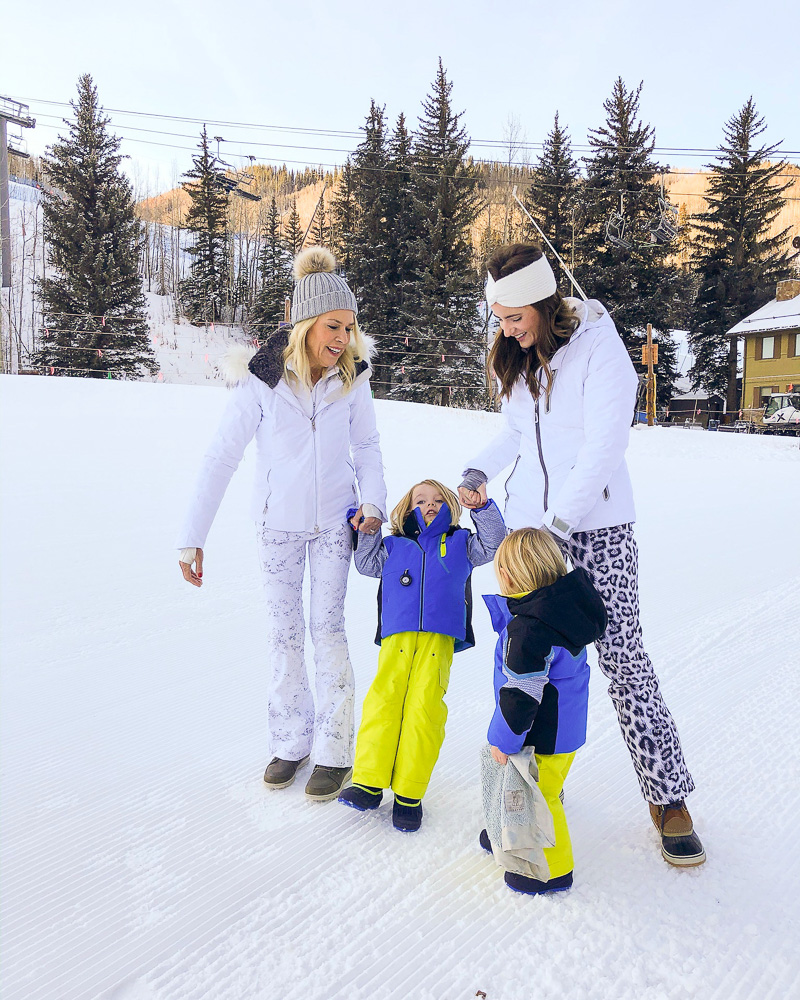 While we were in Vail, we received so many questions about skiing with toddlers, what we brought for ski gear, etc. We decided to answer them all in one place, so that if you have a ski trip planned, you can come back here and reference it. This is specific to Vail, but we are sure most ski resorts have the same type of programs for kids! Let us know if you have any other questions about anything. We are always happy to help if we can!
What ski gear do I need?
We had the pleasure of working with Saint Bernard in Dallas to help prepare us and the kids with the gear would be neccessary for our ski trip. Since it had been at least 15 years since we've been skiing, we were starting from scratch and had no idea what we would need besides coats and pants. Saint Bernard has a checklist of everything needed to make your ski experience the best and it's available in store. This is what we ended up with for the boys:
This is what we wore:
Did you put the boys in ski school?
Toddlers are able to start ski school when they are at least three years old and potty trained. At the Vail Ski School, they also have an option for kids under six called Small World Nursery. It's a pre-school with an optional 45-minute ski lesson. I decided to keep the boys together in the Small World Nursery for the first day, since it was all so new for them. They went from 8:30- 4 pm and they did crafts, had two snacks, lunch, a ski lesson, rode the gondola, went to the park and had naps. Henry just turned two in September, and he was a little fearful of skiing, but William loved it. His teacher advised us to put him in the official ski school and so we did that the next day. He loved it and took to it like it was nothing. We have heard from so many people that three is the best age to start them skiing and we completely agree. We're pretty sure Henry will love it next year!
Did you rent ski helmets/goggles or buy your own?
Caleb and I ended up renting from Gorsuch, which is located in the Four Seasons. The rental includes skis, boots and a helmet. Caleb goes skiing more frequently than me, so he brings his own helmet. We also brought our own goggles. We had the boys fitted at Gorsuch too, but then I learned the ski school provides skiis, boots and helments for them. We purchased goggles for them that should work for a few years and are inexpensive.
How does ski school work for Henry?
Because he isn't three and isn't potty trained, we put him in the pre-school part of Ski School. We paid extra for him to have a ski lesson within the day. In our case, we realized he is too young at this point to like skiing. Once he put his goggles on he freaked out (he also doesn't like swim goggles) and he never really got over it. He was fine going up the magic carpet, but I think he would have just had more fun riding the gondola and playing! He loved the snow and being in the snow and eating snow, but he just didn't like "skiing" yet. I think next year will be a whole different story!
Do you guys take turns watching Ford while everyone else skis?
My parents were with us and they were so happy to help us with Ford. They kept him while we were skiing and the boys were in ski school/ nursery school. I came off the slopes and fed Ford in the ski concierge when it was time for him to nurse. I can't express how convenient and comfortable it was to have the Four Seasons Ski Con at the base of the slopes to pop in and nurse or take a break and grab a coffee or cookie.
My kids are similar ages.. Did you do ski school everyday, all day?
We took a day off in between. I just thought the excitement of a new place, activity and people would be a lot for the boys. I also wanted to do other things we had planned as a family that didn't involve skiing! Next year, I will probably do two full days of ski school for the older boys.
Would you recommend ski school? My son is 3 and we're going to Beaver Creek in March.
I would 100% recommend ski school. My kids learn (and listen) so much better with someone else teaching them things like skiing or swimming. Plus, the ski school instructors make it so much fun because they want the parents to be able to ski and the kids to enjoy! They have crafts, activities and all kinds of entertainment to make sure the kids are happy. I was amazed when I saw what William had learned on his second day of skiing!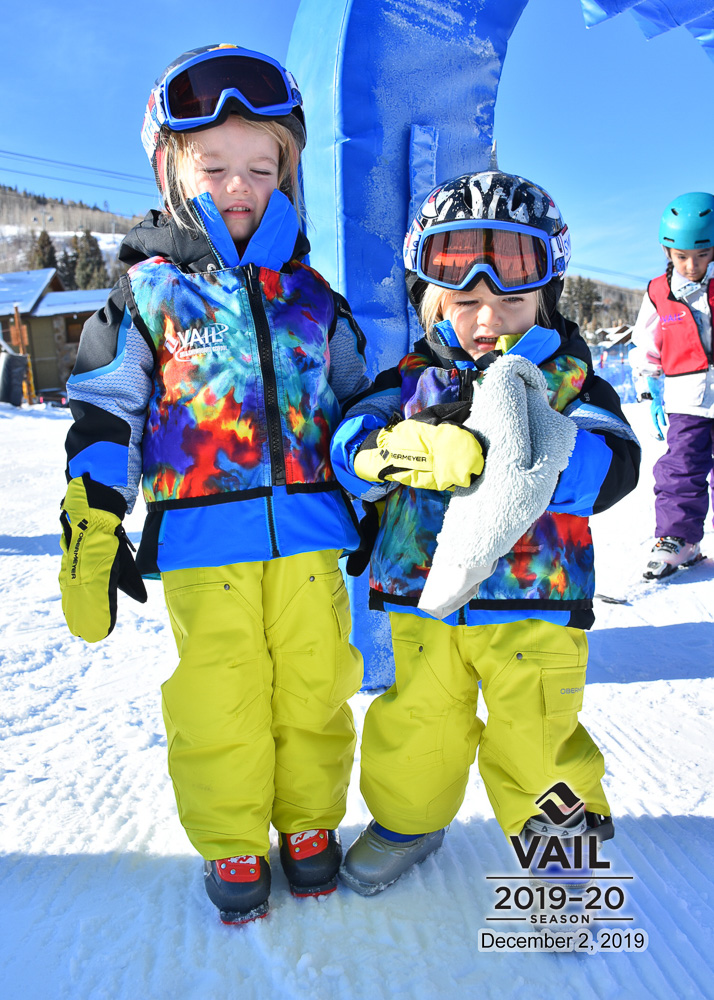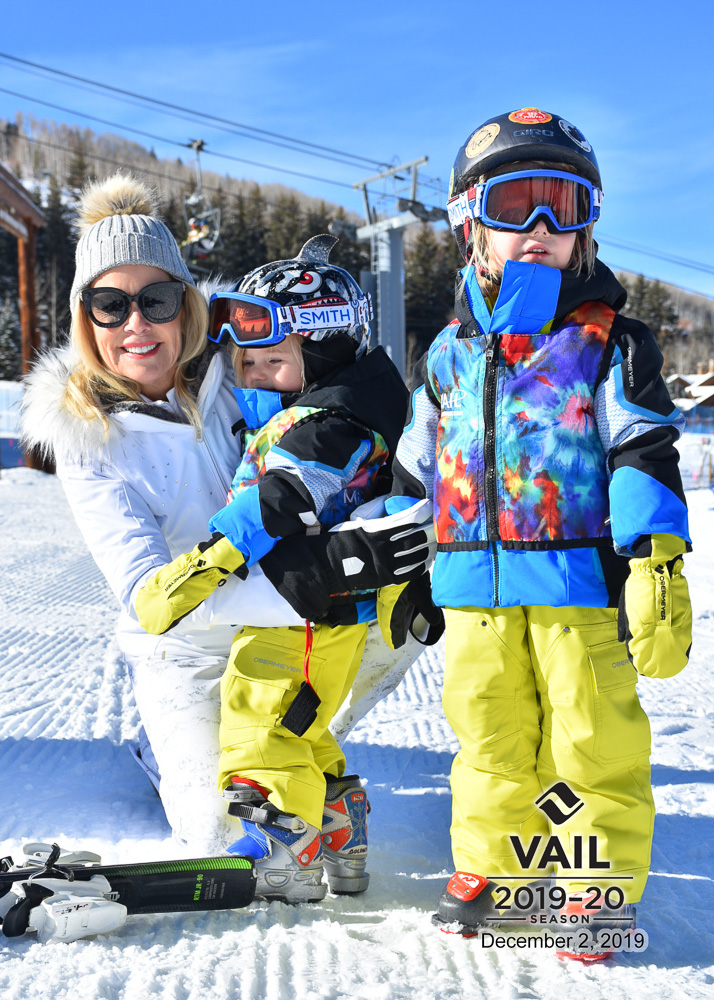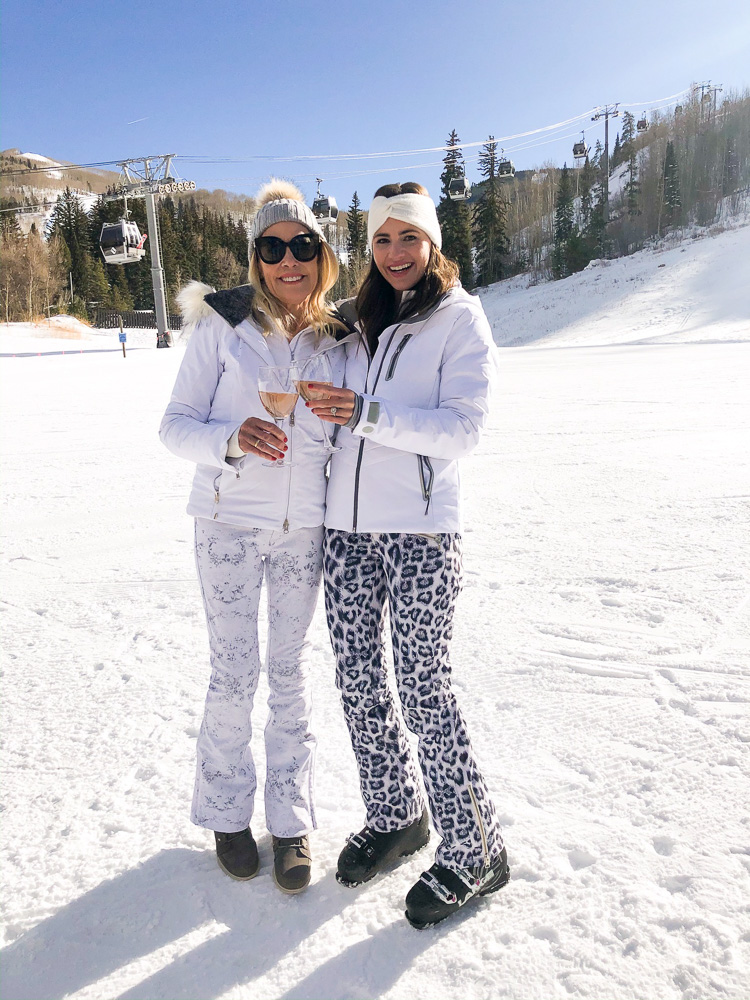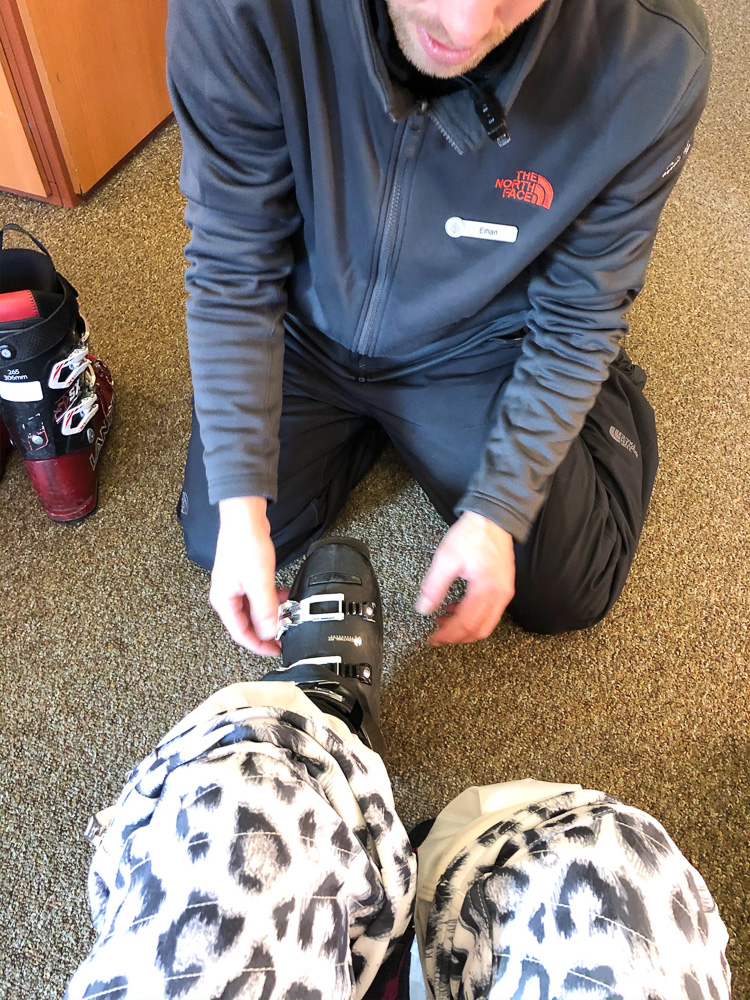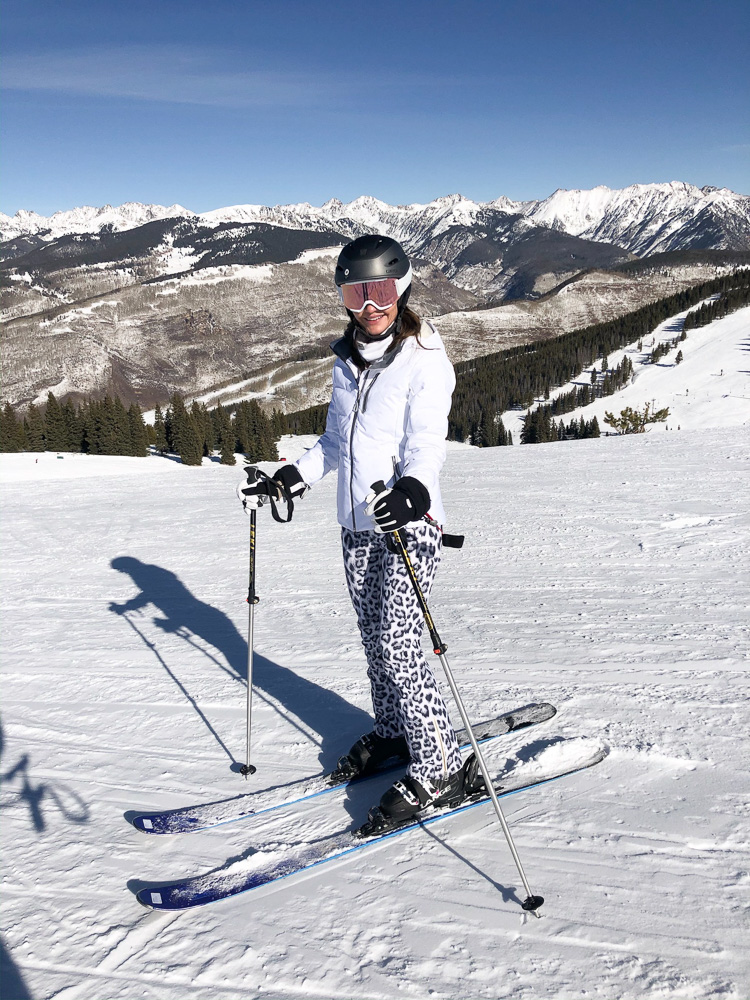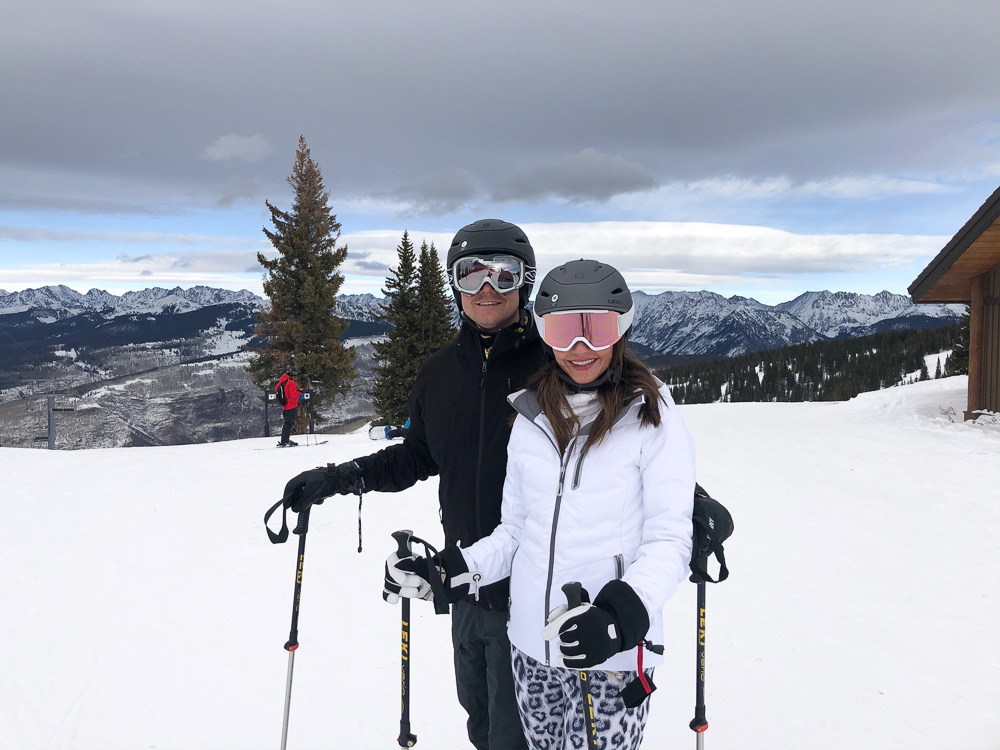 Cheers,
Stia, Jean and Katherine
Thank you to Saint Bernard for partnering with us on this post!