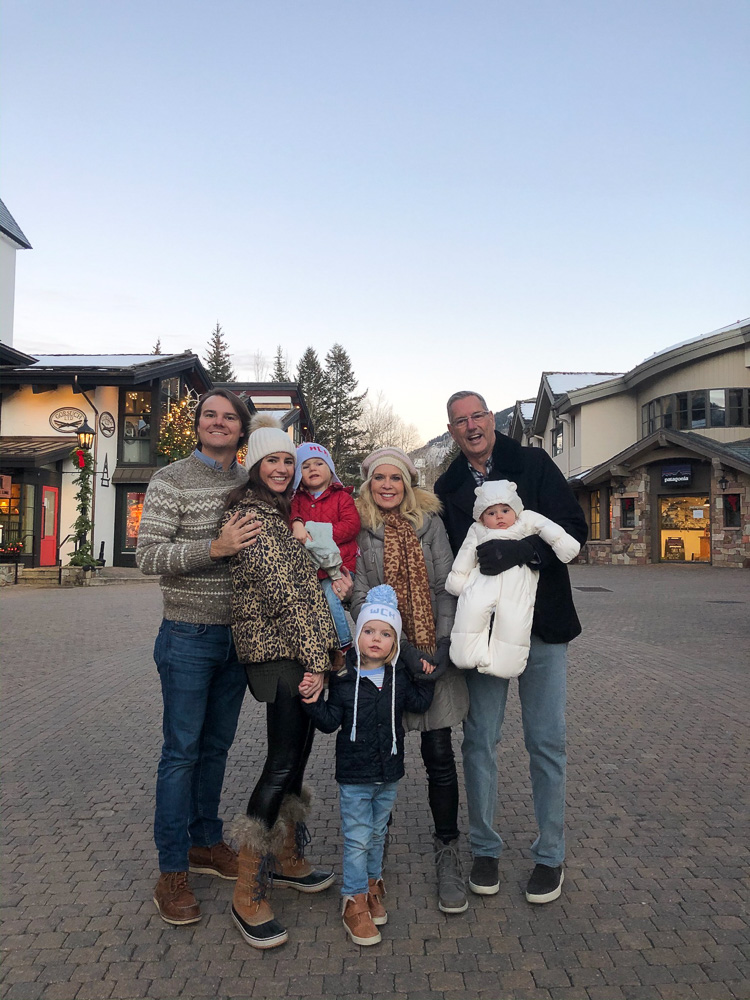 leopard coat // snow boots // hat // puffer coat // grey snow boots // baby puffer onesie // coats // hats // jeans // boots
Our last trip to Vail was two summers ago and our stay at Four Seasons Vail was amazing! Fast forward to this fall and Caleb deciding it was time for William and Henry to try skiing. We couldn't imagine staying anywhere else, so we booked a trip to Four Seasons Vail and it couldn't have turned out to better. Here we have a guide to visiting Vail in the winter and look for our post tomorrow for answers to all your questions about taking toddlers skiing!
Stay
Four Seasons Vail is where we've stayed in the summer and winter and we wouldn't change it! There are so many reasons why, but here are just a few:
Rooms are spacious: When you're traveling as a family that's important!
Views: Every room has a view
Fireplace: In winter, as well as summer, we have the fire turned on the whole time we're in the room- it's so cozy!
Fun for kids: In room kids tent for "camping" (Henry slept in the tent every night and loved it), Kids for All Seasons with games and entertainment and kids under 5 eat free when dining at the Four Seasons restaurant Flame
Sitter: Four Seasons sitters are given a thorough background check and the boys have loved them every time
Pool: The pool and hot tubs are heated year round, the boys love swimming with snow surrounding them, plus the patio is heated and there are heated robes and towels poolside
Shuttle: No need to rent a car if you're planning to spend your time in Vail. The hotel shuttle will take you and pick you up from anywhere you'd like to go in Vail and there are also Mercedes house cars available to drive on a first come, first served basis
Ski Concierge: This was huge for us. The SkiCon is located away from the hotel just steps from Gondola One. The hotel shuttle delivered us to the Ski Con every morning when we were ready to hit the slopes. This is where our boots were kept warm and ready for us along with our skis, and they were carried to the gondola to step into before heading up the mountain. It also provided a great place to take a break from skiing, warm up and have a cappuccino or a cup of hot soup. Also, it worked out perfectly as a meeting place to nurse Ford in between ski runs. We can't say enough about how much we love this perk!
Eat
Do
Ski: Of course in the winter, you will want to ski. The mountain had just opened a few weeks prior, so not all the runs were open yet. It didn't bother us because there were no lines for lifts and uncrowded runs. We'll talk about what the boys did for skiing on a post later this week.
Pirateship park: The boys loved Pirateship Park. It's just a few steps from Gondola One and we spent a lot of time there in the snow!
Ice Skating: William has been dying to ice skate for some time so we decided to give it a try in Vail. I highly recommend for the views, but not for littles. They didn't have any "walkers" so we were holding the boys up for the whole time!
Sledding: We did sledding one day after ski school and the boys loved
Gondola: The boys could have gone up and down the gondola all day, every day. The views are amazing and if you're not skiing, you can take the gondola to some restaurants, though there is a fee to ride.
Shopping: Vail Village is beautiful and highly recommend shopping and walking around one afternoon.
What to know
Sidewalks are heated, which makes getting around with a stroller easy.
Epic Passes for lift tickets are discounted before Labor Day.
Four Season Ski Con is amazing and makes a day of skiing a breeze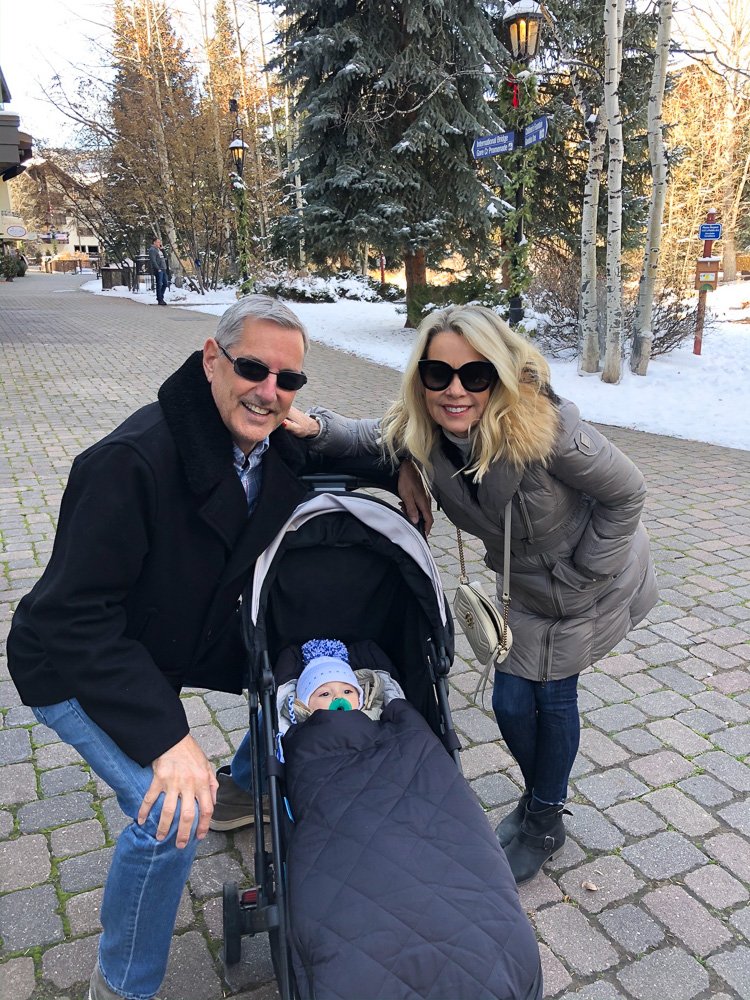 puffer coat // stroller // hat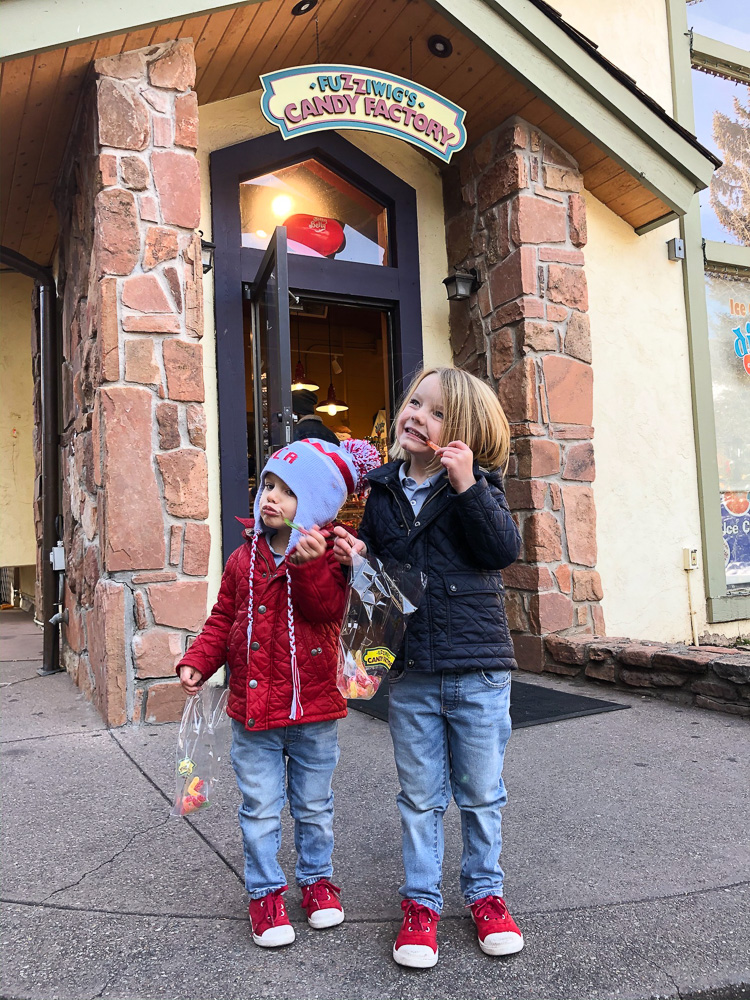 coats // hats // jeans // shoes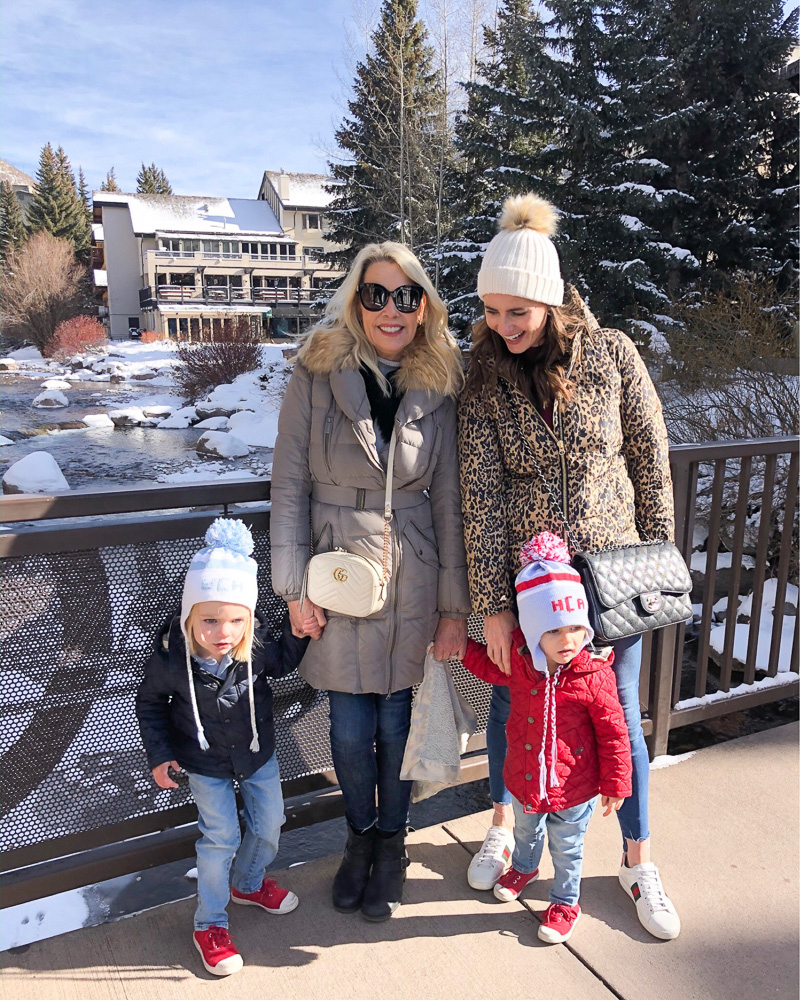 puffer coat // leopard coat // hat // coats // hats // jeans // shoes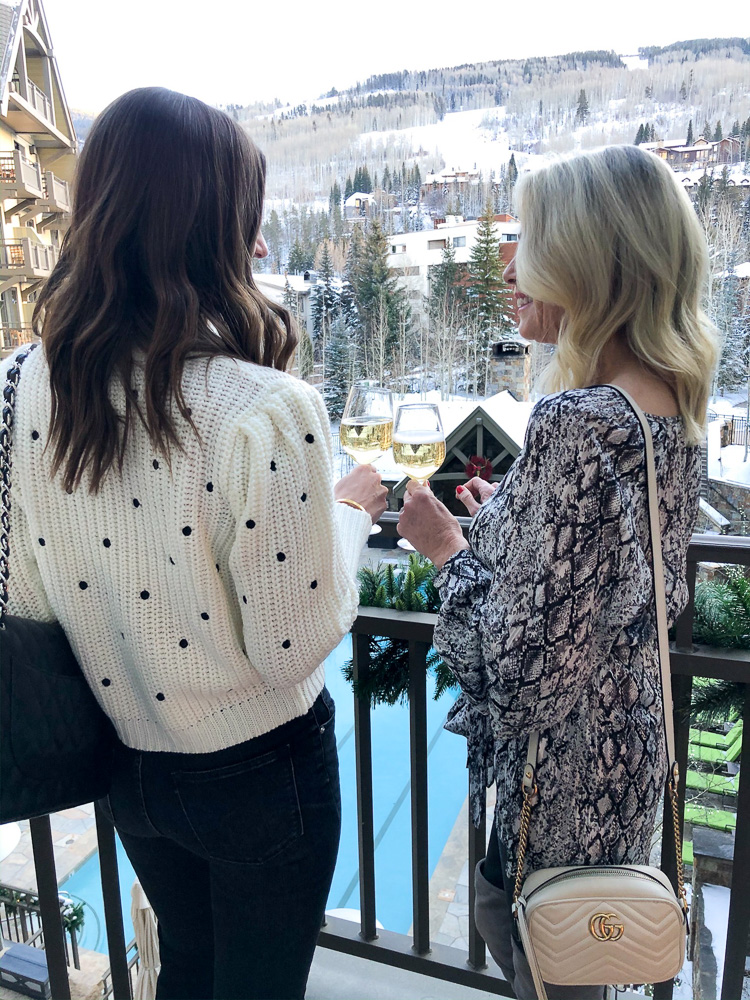 polka dot sweater // snakeskin tunic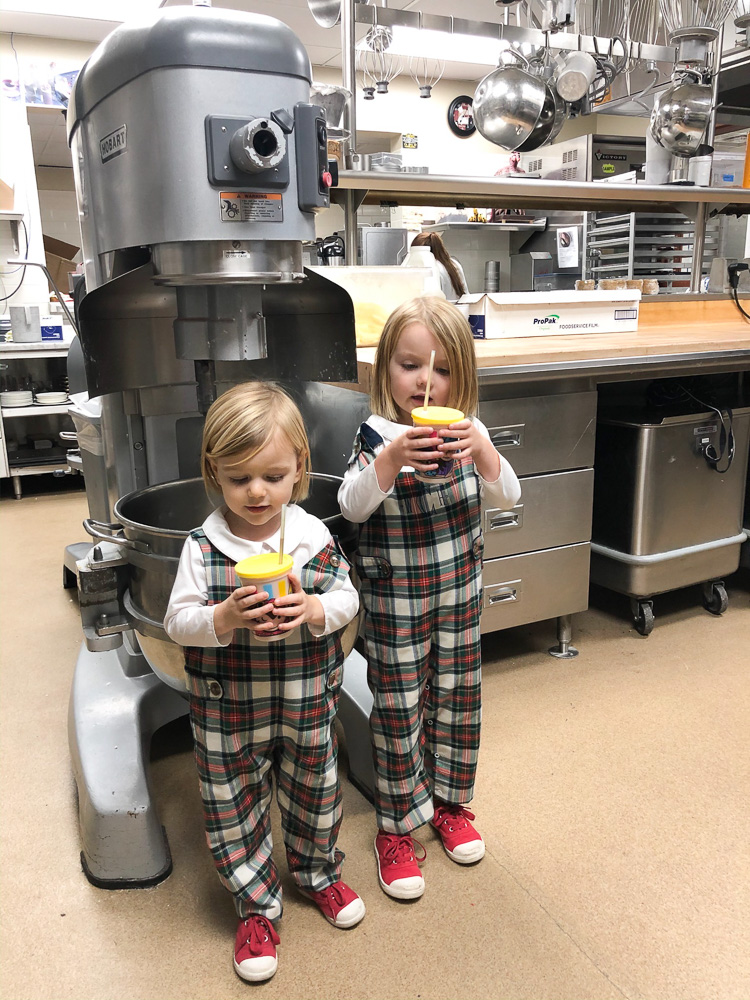 plaid longall // collared shirt // shoes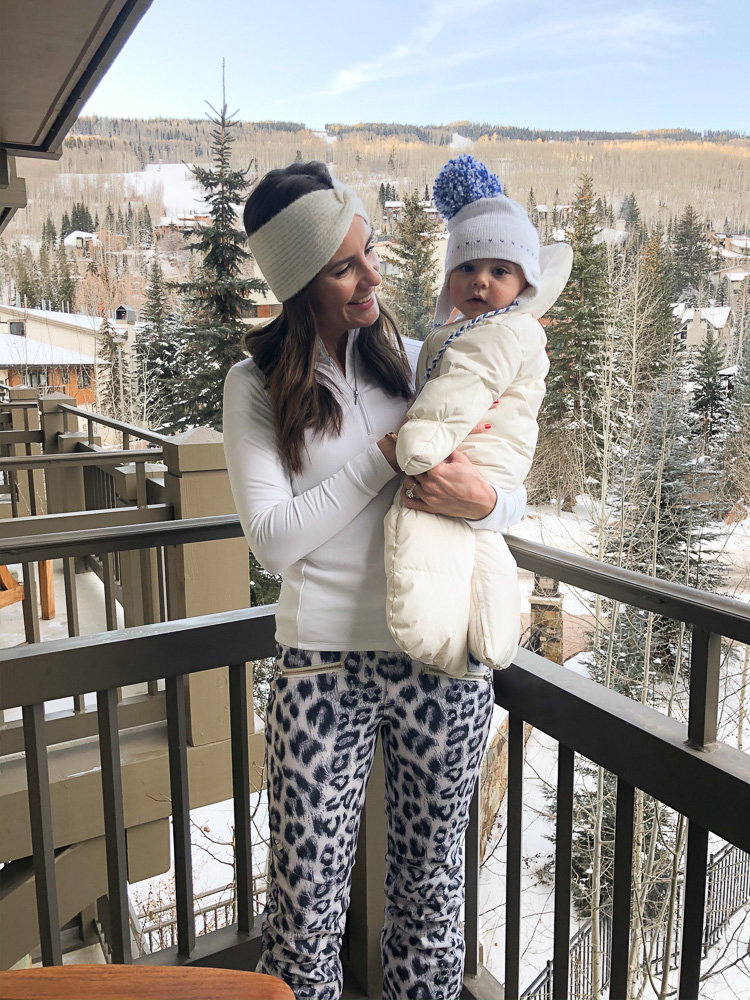 ear warmer // white baselayer // leopard ski pants // baby puffer onesie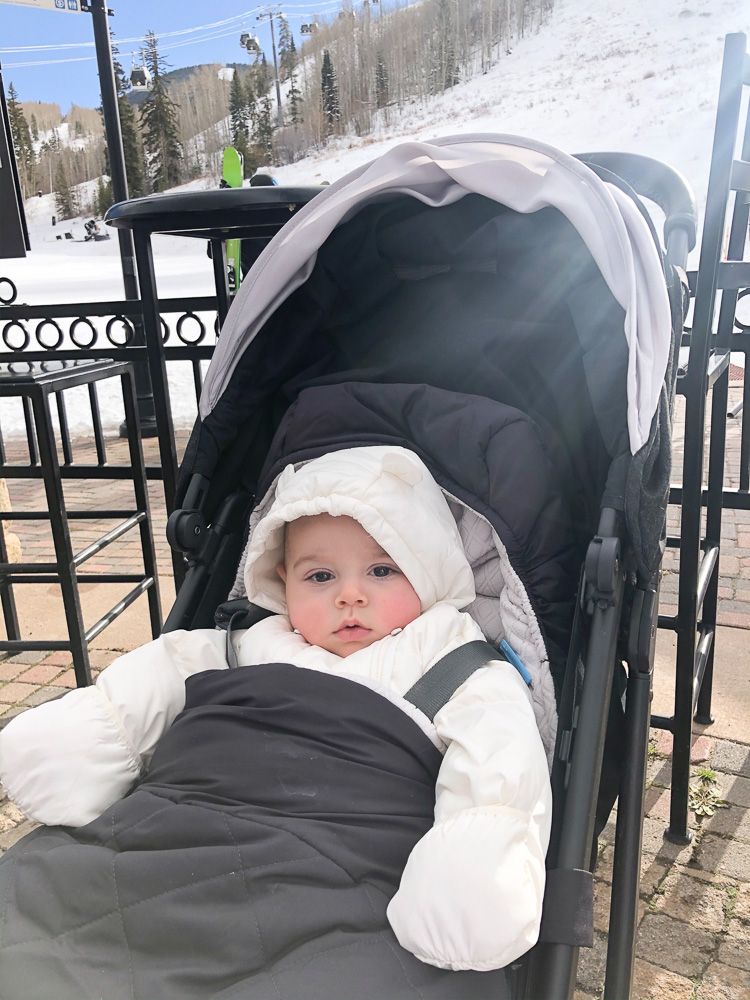 baby puffer onesie // stroller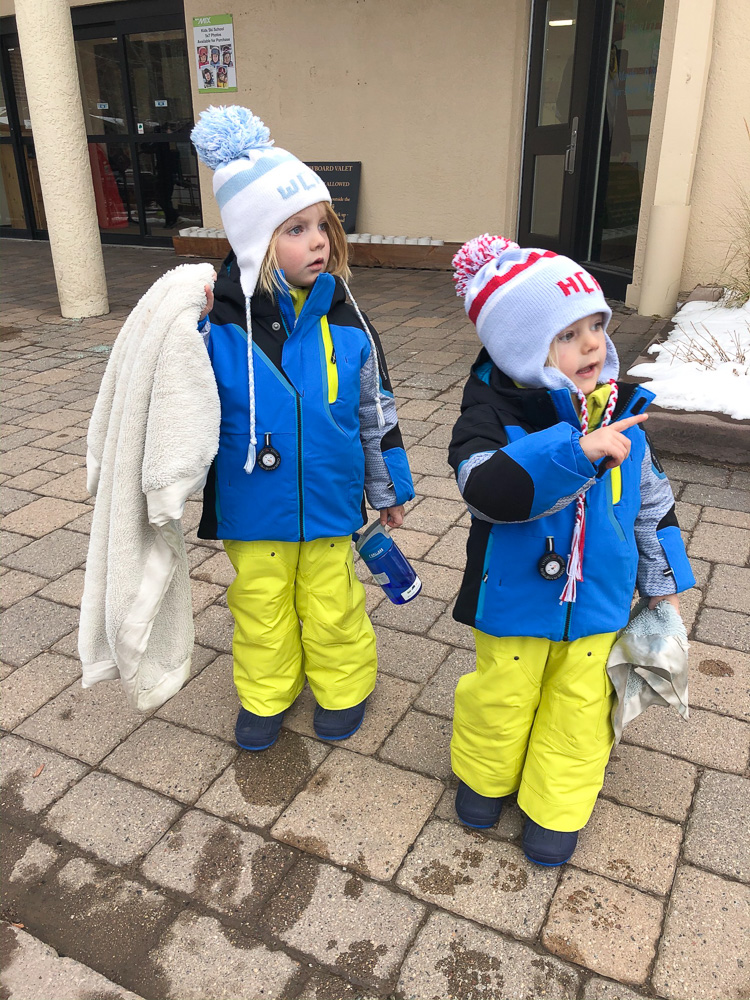 kids ski coat // kids ski bibb // hats // blankets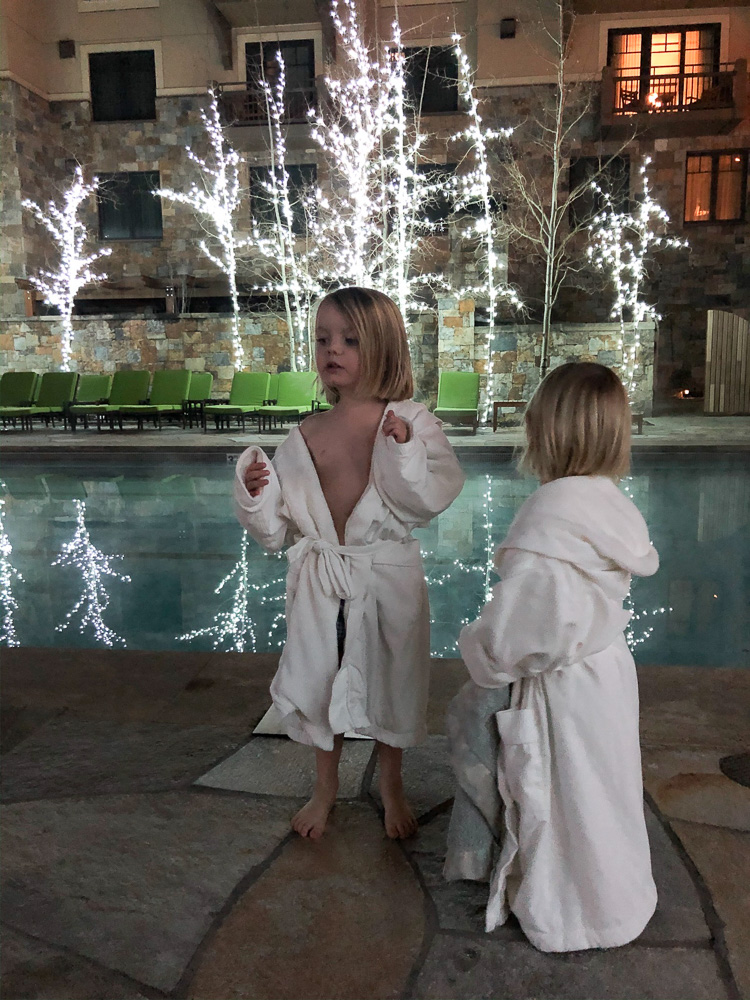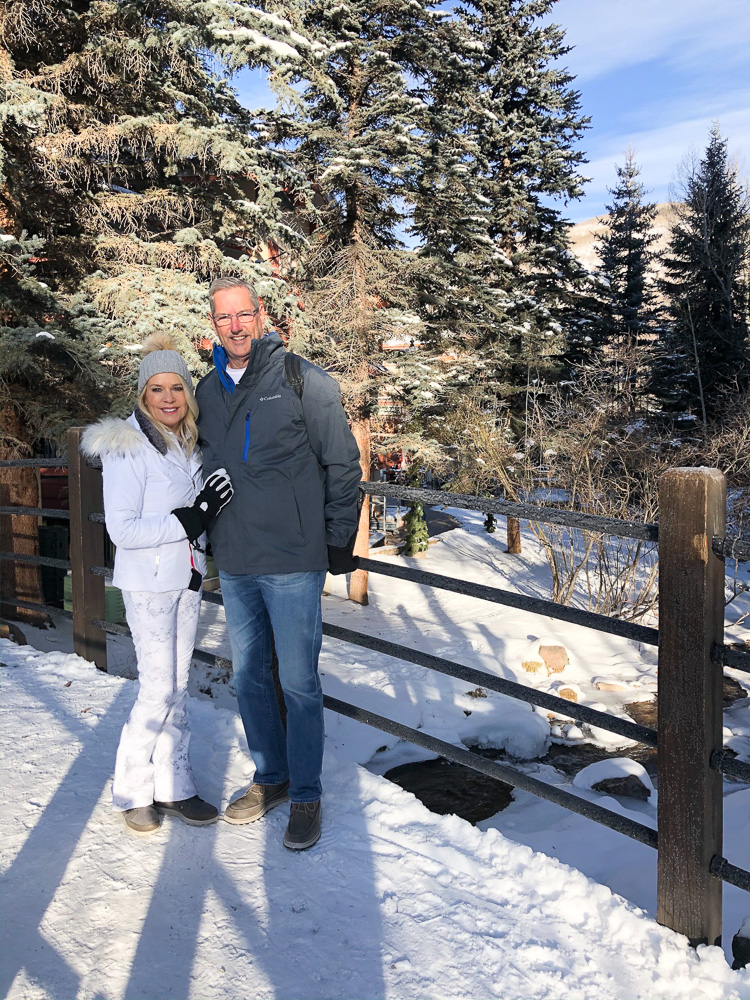 white ski jacket // printed ski pant // hat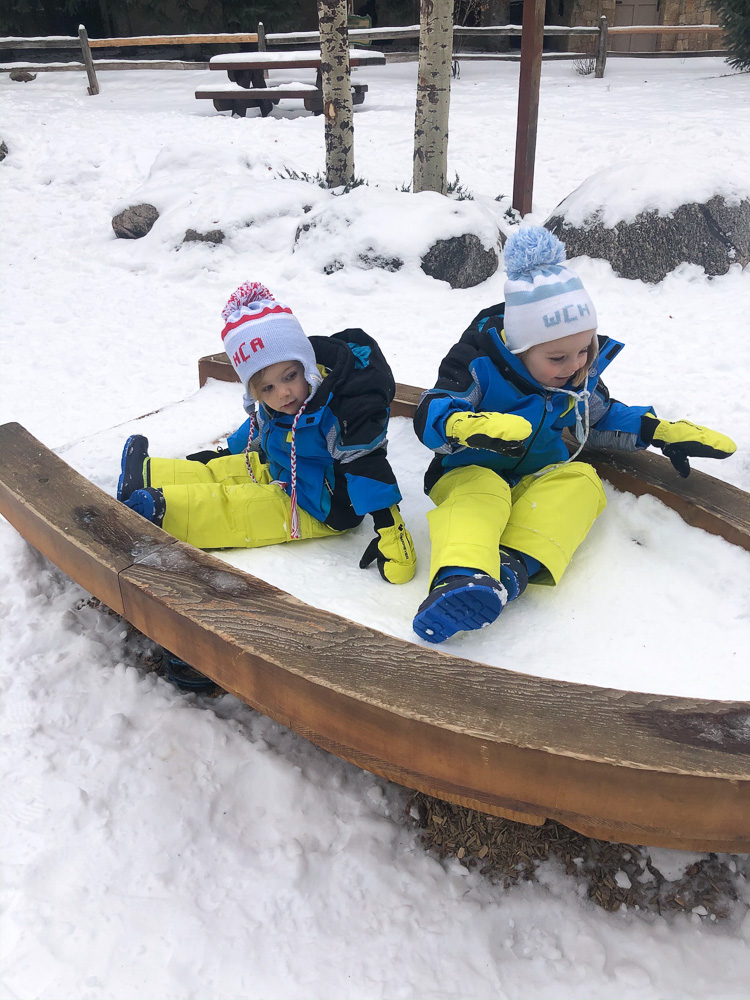 kids ski coat // kids ski bibb // hats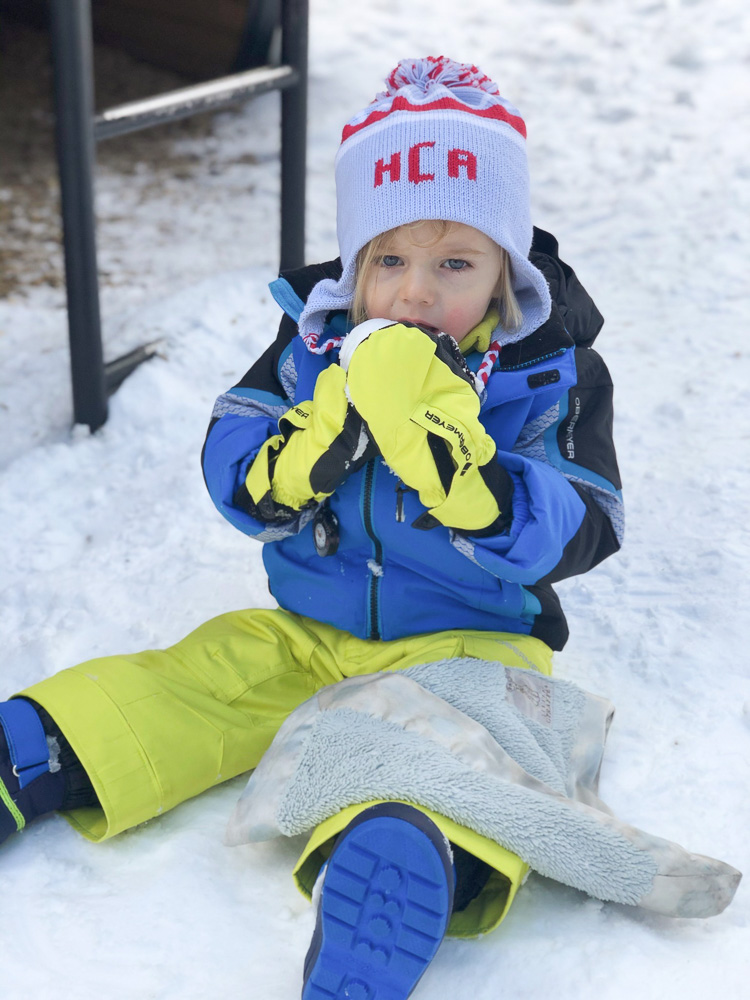 kids ski coat // kids ski bibb // hat // blanket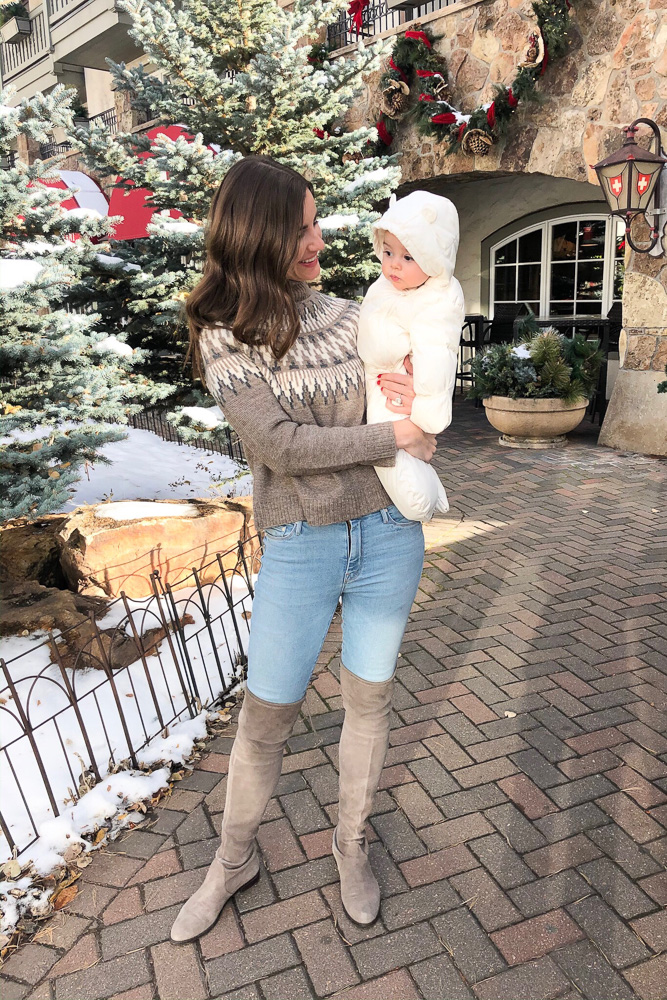 sweater // jeans // otk boots // baby puffer onesie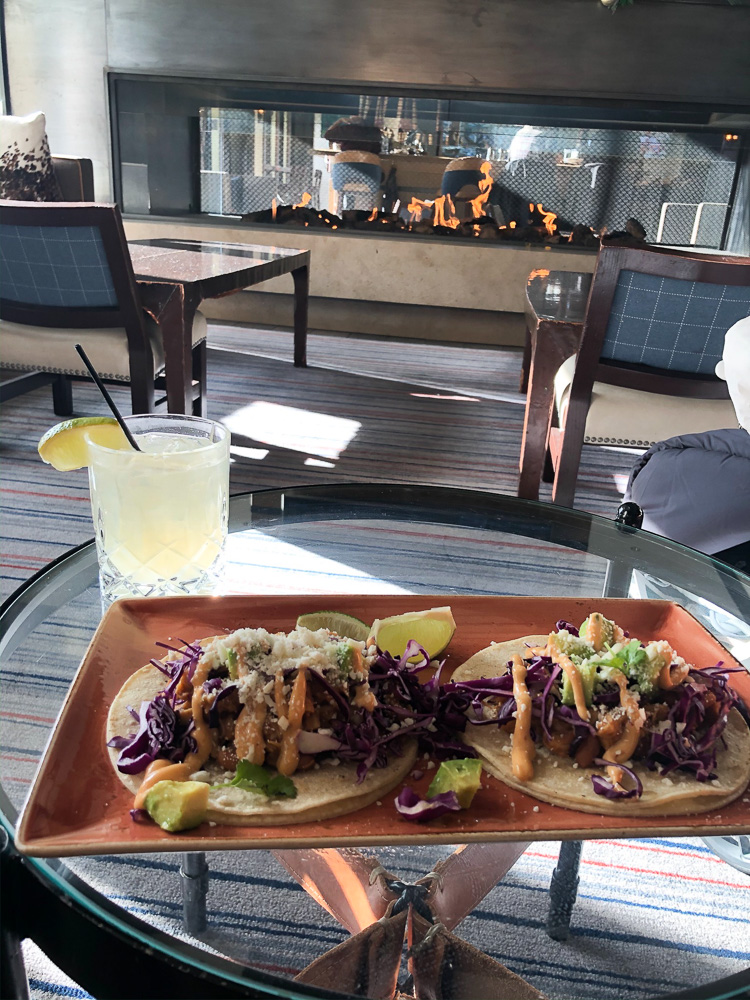 apres ski sweatshirt // snow boots // bobble sweater // socks // grey snow boots // monogram sweater // jeans // boots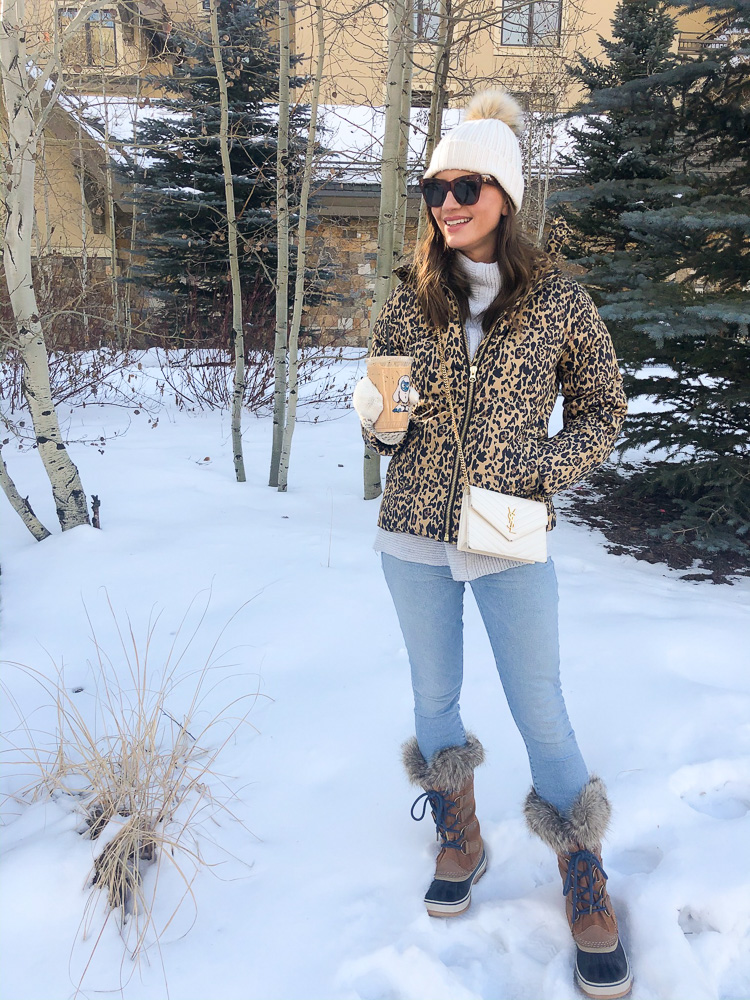 leopard coat // jeans // snow boots // hat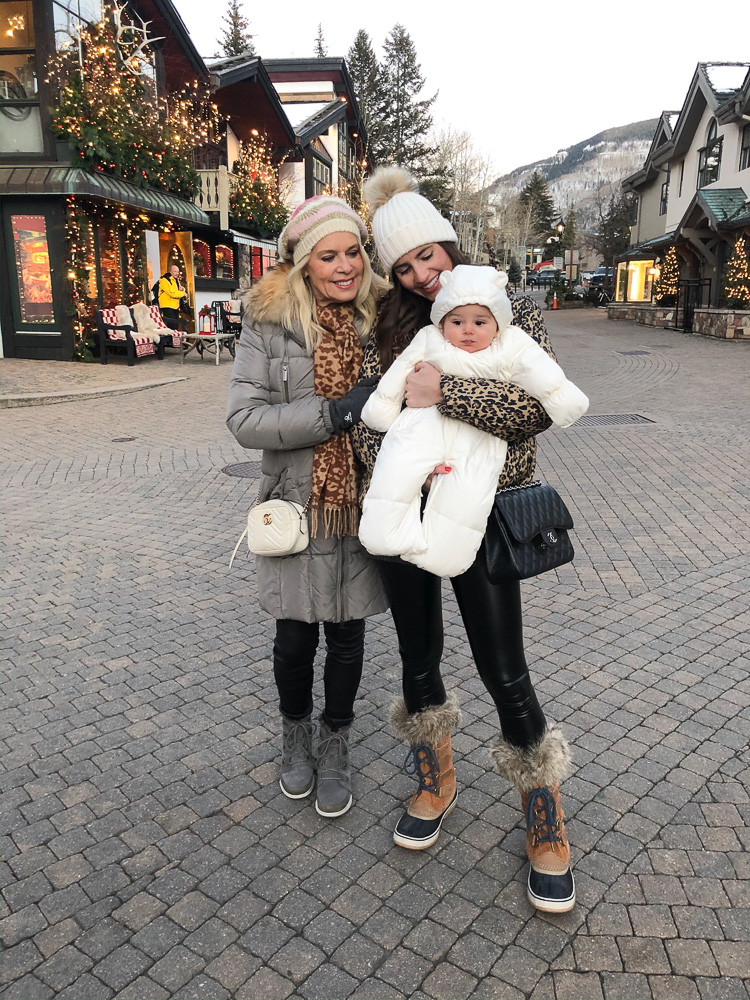 leopard coat // snow boots // hat // puffer coat // grey snow boots // baby puffer onesie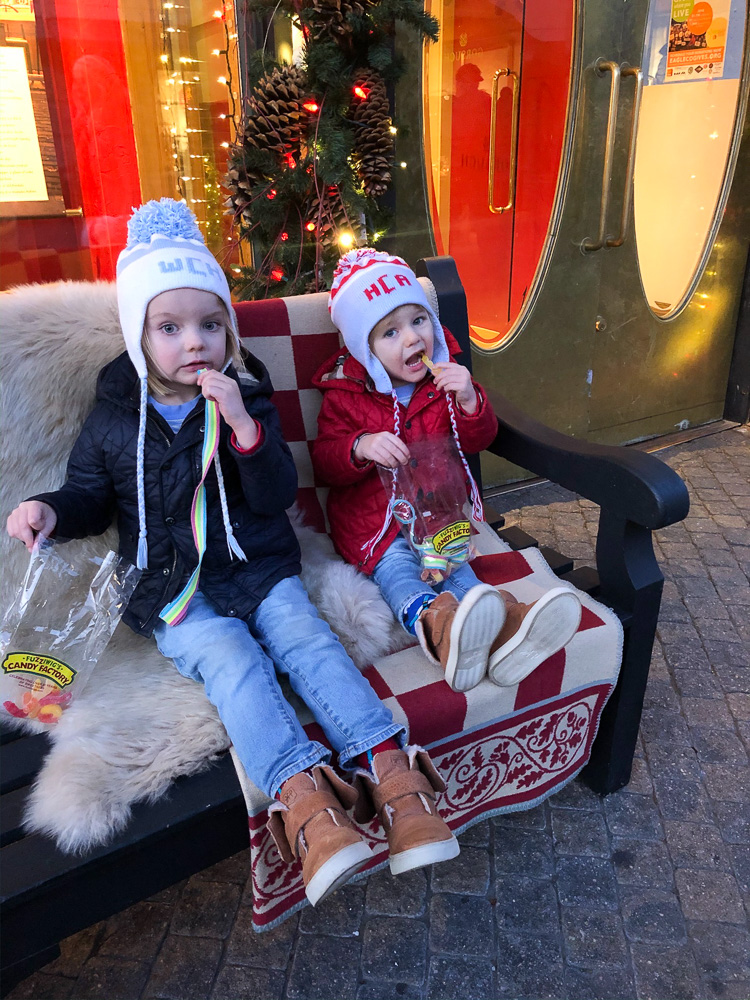 coats // hats // jeans // boots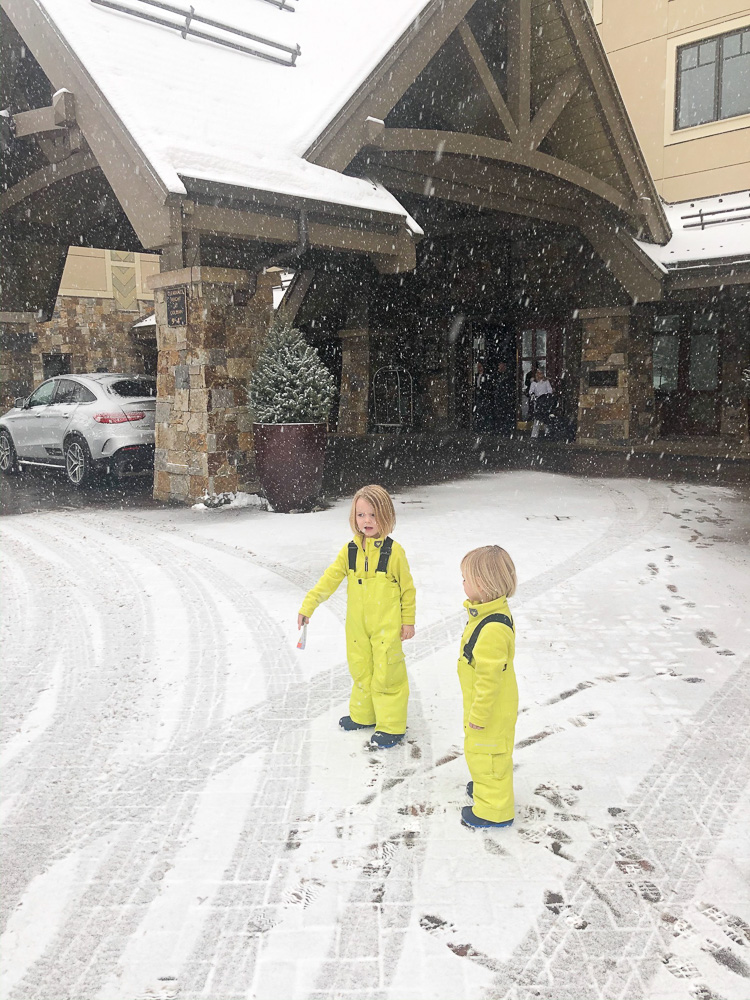 kids ski bibb // kids base layer // kids snow boots
Cheers,
Stia, Jean and Katherine