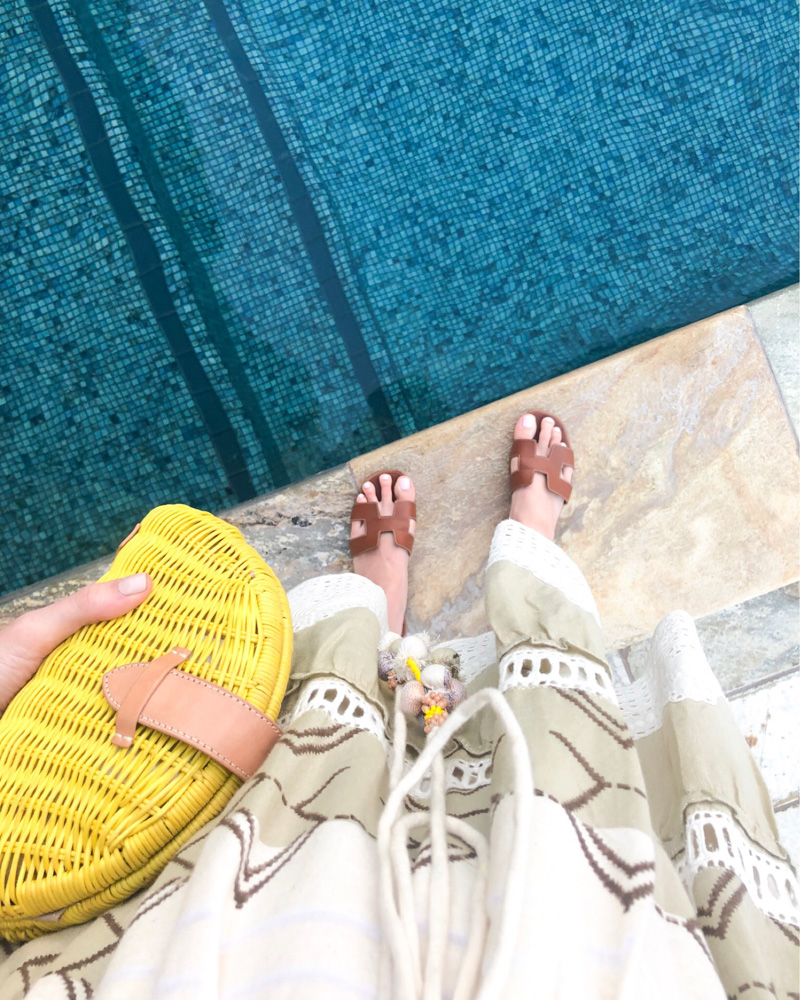 If there is one shoe I've worn non-stop since making the investment last year, it's the Hermés Oran sandal. I was a bit hesitant to make the splurge, but so glad I did after wearing them daily last year and on our trip to Hawaii. While we were on the trip, a lot of you were asking about them – "Did you size up?" "Are they comfortable" "Do you recommend buying", etc so I figured a Hermés Oran sandal review would be a good idea with Spring/Summer coming soon!

​​​​​​​For those of you curious, the Oran sandal is the "H" sandal you've been seeing everywhere. I love the classic understated style of these sandals. There are so many different colors available as well, which can make choosing one really hard. The classic luggage brown is what I decided to get. I wear them constantly during warm weather months! There are also limited edition colors available each season, so if you see one of those you love, get it!
​​​​​​​Thinking about adding a white pair to my birthday wish list 😉

Comfort is Key
I find these to be one my most comfortable sandals. Yes, there is not much support – it's just the bottom of the shoe, but they don't rub your toes and are very comfortable all day long. Mine still look like new, too even after all that wear!
Hermès Oran Fit
I find the Oran to fit slightly small and I ended up sizing up half a size from my usual size.
Where to Buy
I went to an Hermés store to purchase mine because I wanted to be able to try them on in person. You can also buy online at Hermes.com. If you are looking to spend slightly less, you can always find a pair of gently used sandals on eBay or The Real Real!
Similar Options
For the same look but with a much friendlier price tag, there are a couple of really good options. These sandals are under $100 and come in so many great colors (you can find them here), these slides are very similar and just over $100 and I love this style for under $250.
​​​​​​​​

Shop Hermès Oran Sandals Review:

Cheers,
Stia, Jean and Katherine