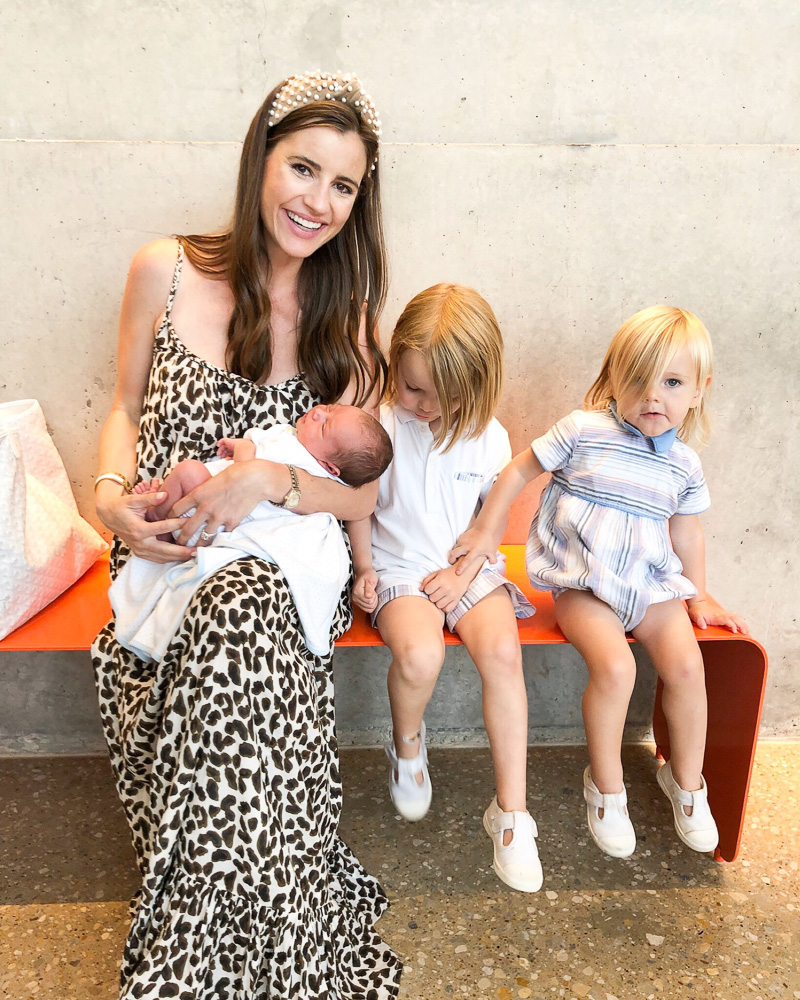 leopard dress // headband // striped short set // striped bubble // shoes
Our July had a lot going on!​​​​​​​​​​​​​​ We were all adjusting to life with Ford. Which wasn't very hard- he's such a good, sweet baby. Caleb took off the first two weeks after Ford was born and I can't believe what a huge difference it was compared to the the other two boys when he had to go right back to work. It was really nice becoming a family of five together. We did some family outings, some lazy days at home and a lot of swimming for the big boys at Gigi's house.
William and Henry had a 4th of July staycation with Gigi and G.B. at a local hotel and they had a blast. They swam and played games and wore themselves out. But they did manage to stay awake for the fireworks display right outside of their hotel room window. They loved it! It looks like it might become an annual event.
It wasn't long before Stia started getting cabin fever and we were out and about with the boys and baby Ford. One of our most exciting adventures was visiting Aunt Kat at work. She works at a law firm in downtown Dallas and her office is on the 42nd floor. What a view! William could see most of his favorite Dallas landmarks.
Sundays became a day to spend relaxing at Gigi's house. After the boys have their naps we've started heading over there to swim and play and have dinner. It's been a really fun tradition that started after Ford was born. It's a great way to finish the weekend and get ready for the week ahead!
Most Read Blog Posts
Top Selling Products
Instagram Round-Up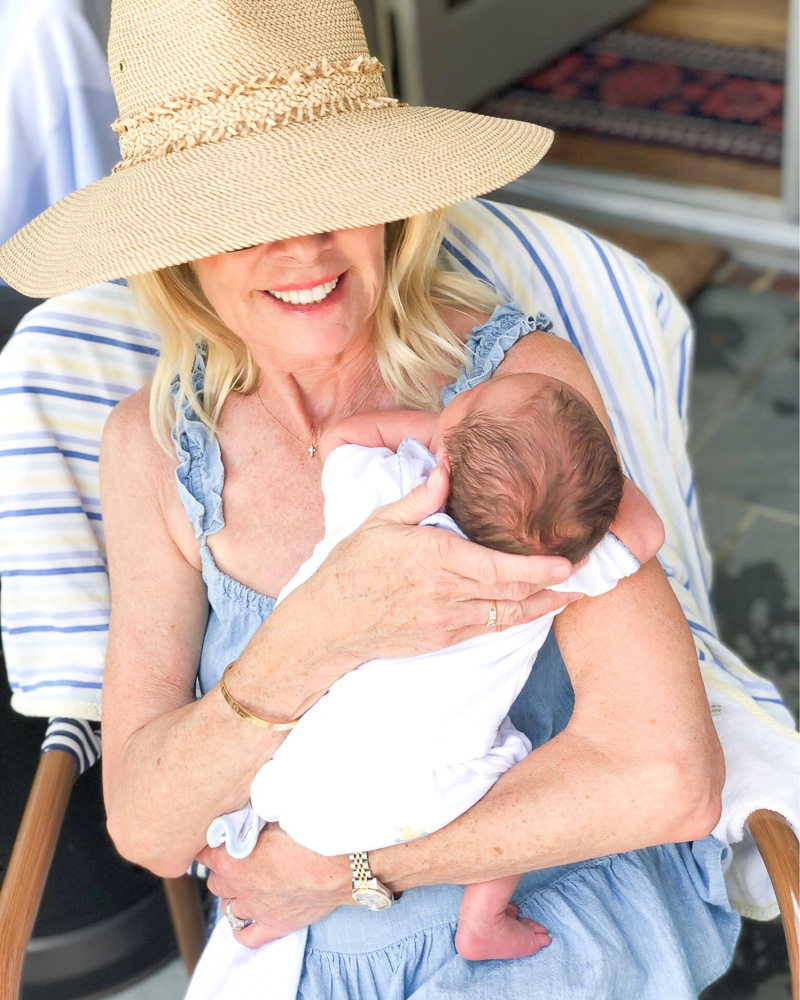 hat // chambray top // towel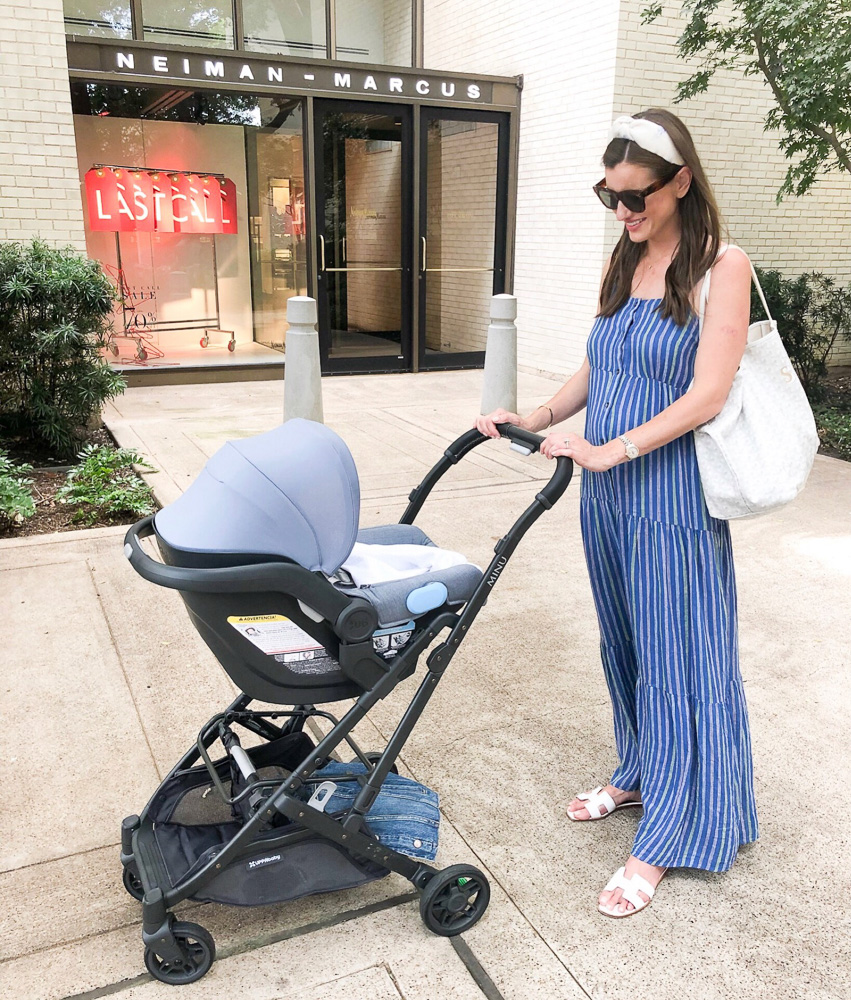 striped maxi dress // headband // sandals // tote bag // stroller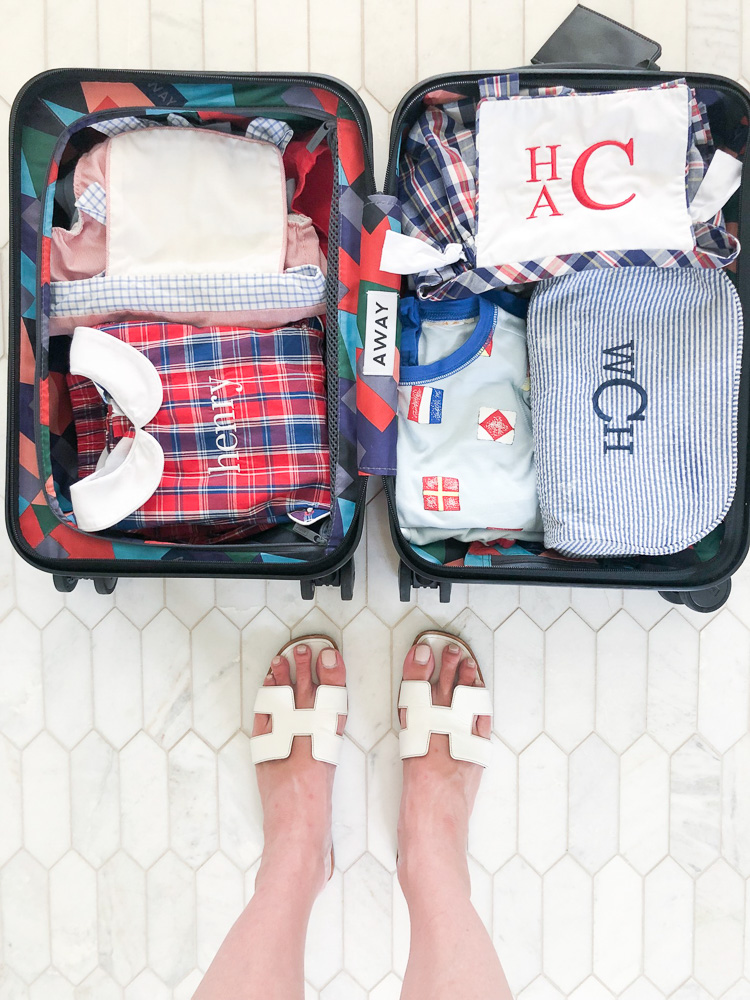 red bubble // plaid sunsuit // flag pajamas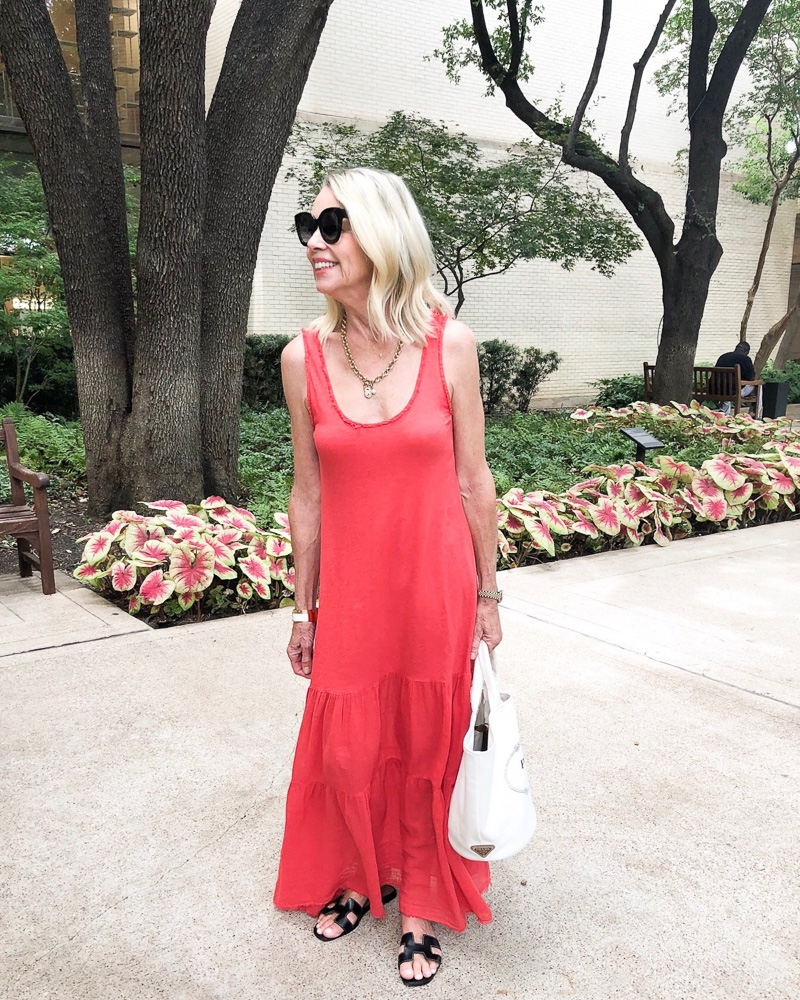 red maxi dress // black sandals // white bag // sunglasses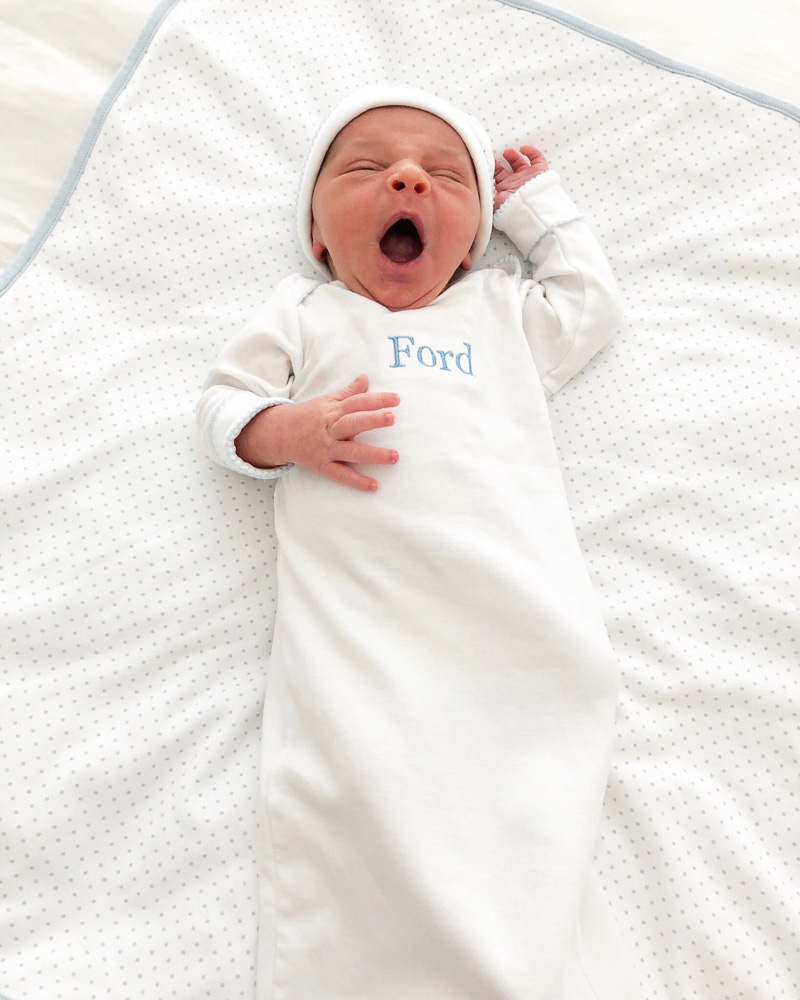 darling debut set // polka dot blanket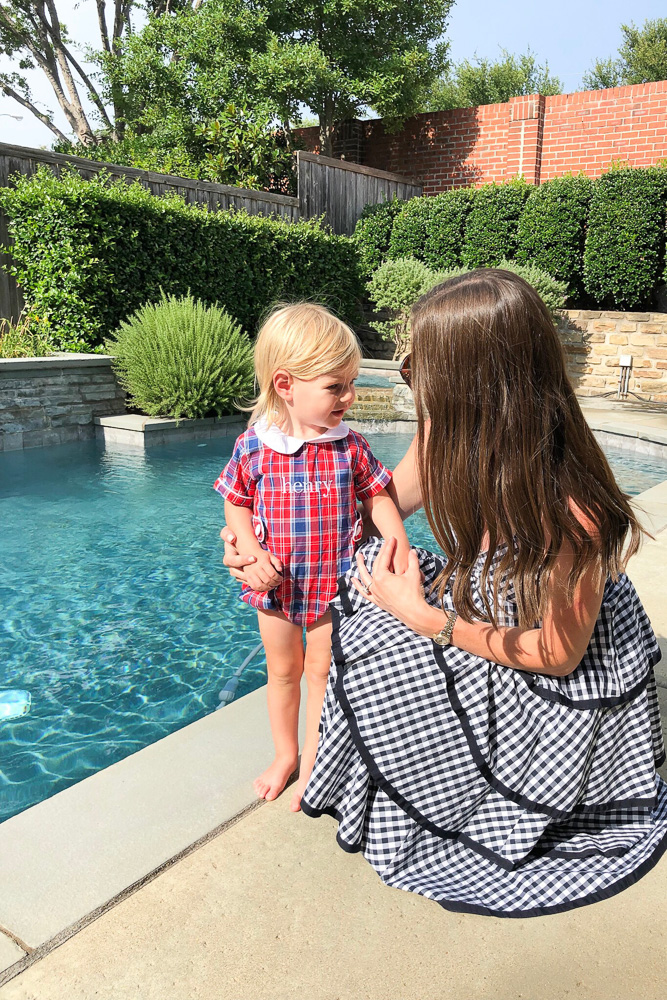 // gingham dress //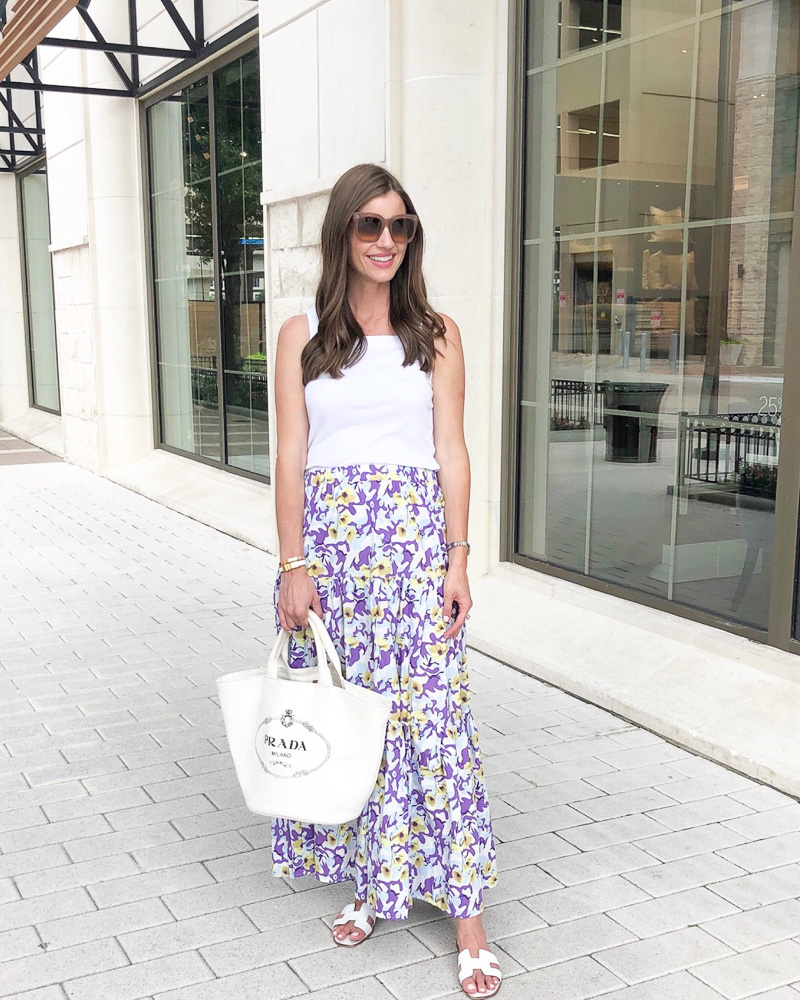 maxi skirt // white tank // sandals // white bag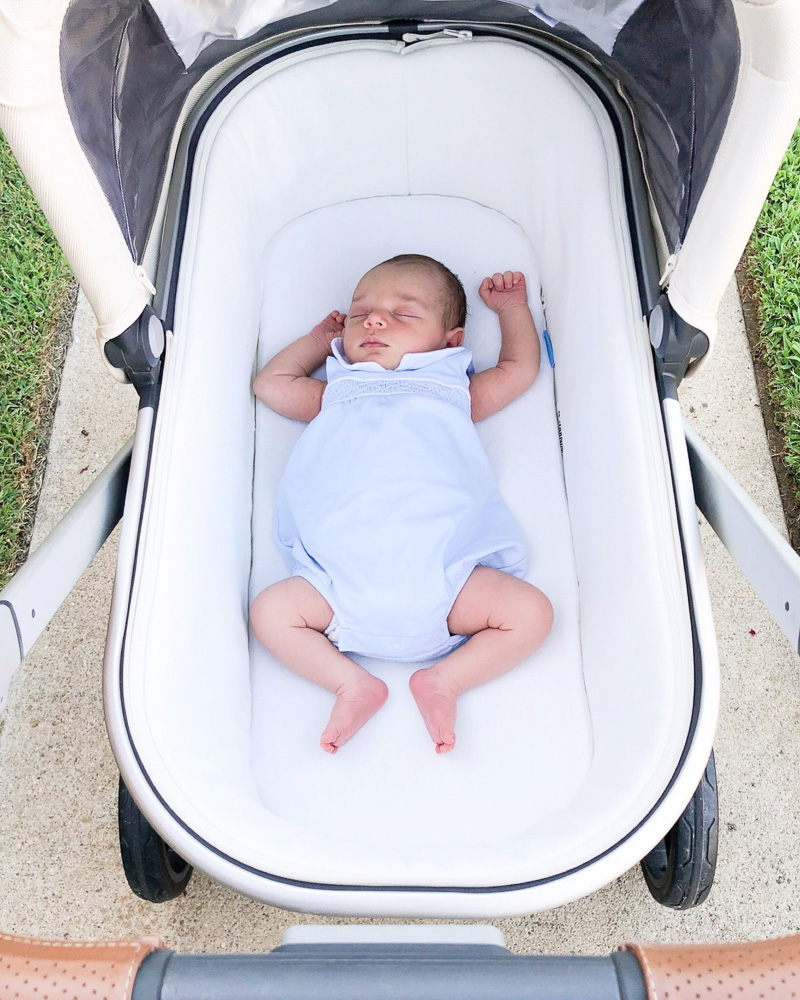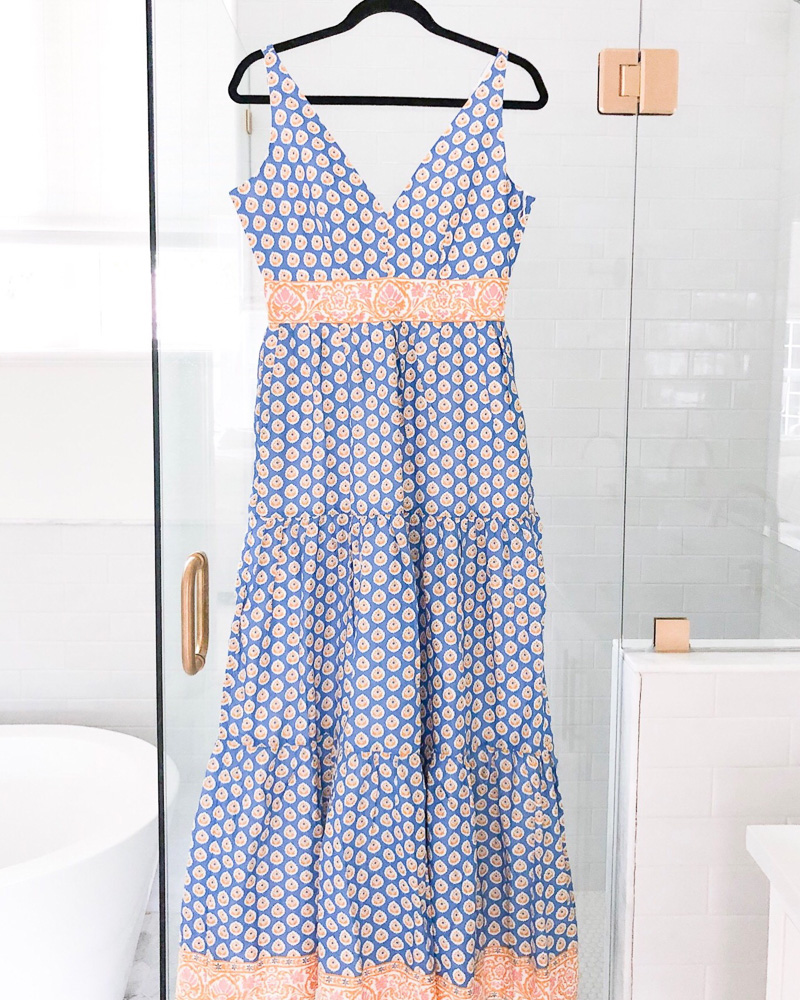 // maxi dress //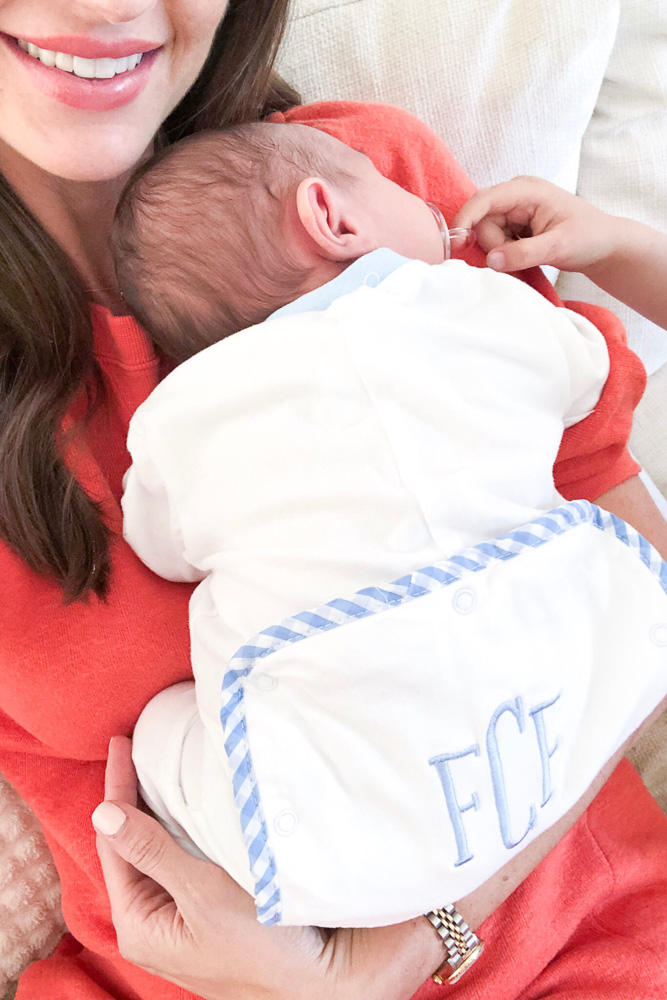 monogram pajamas // sweatshirt dress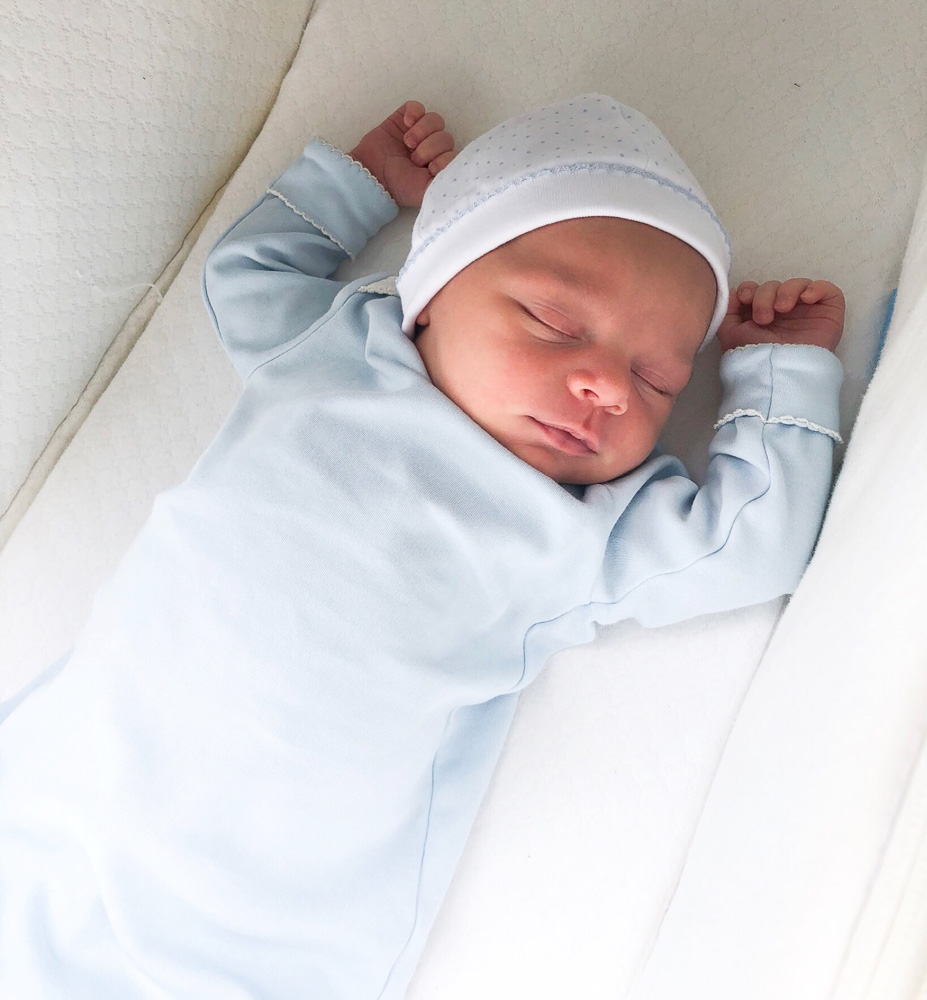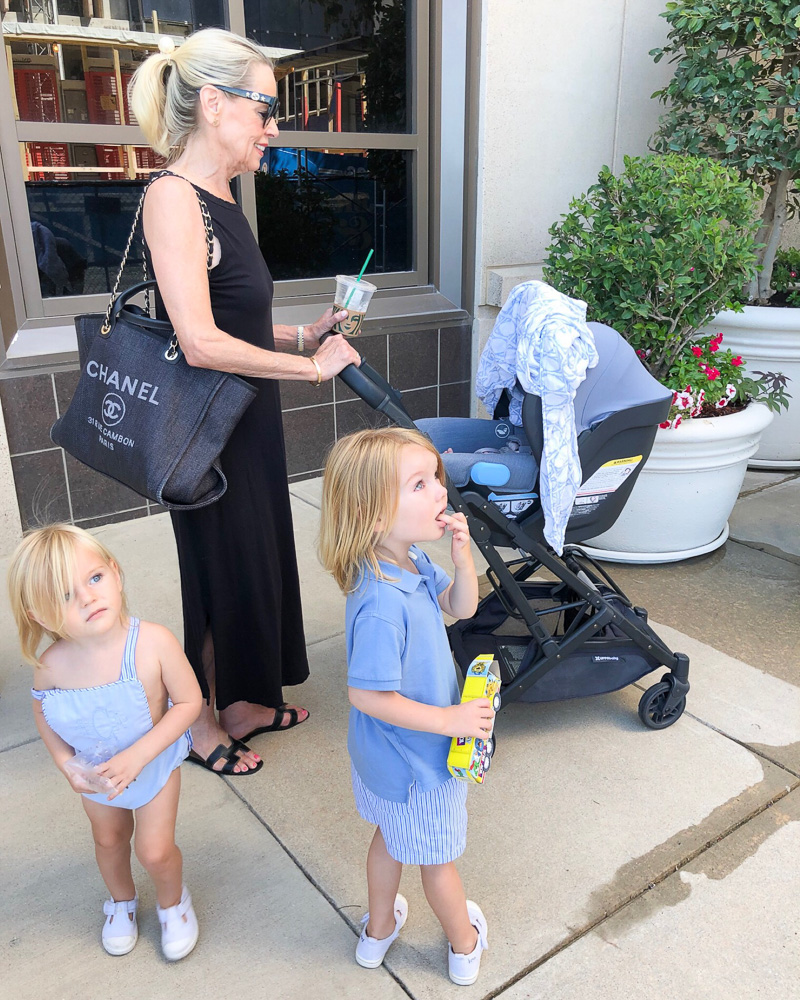 black maxi dress // black tote bag // black sandals // stroller // striped sunsuit // blue polo // striped shorts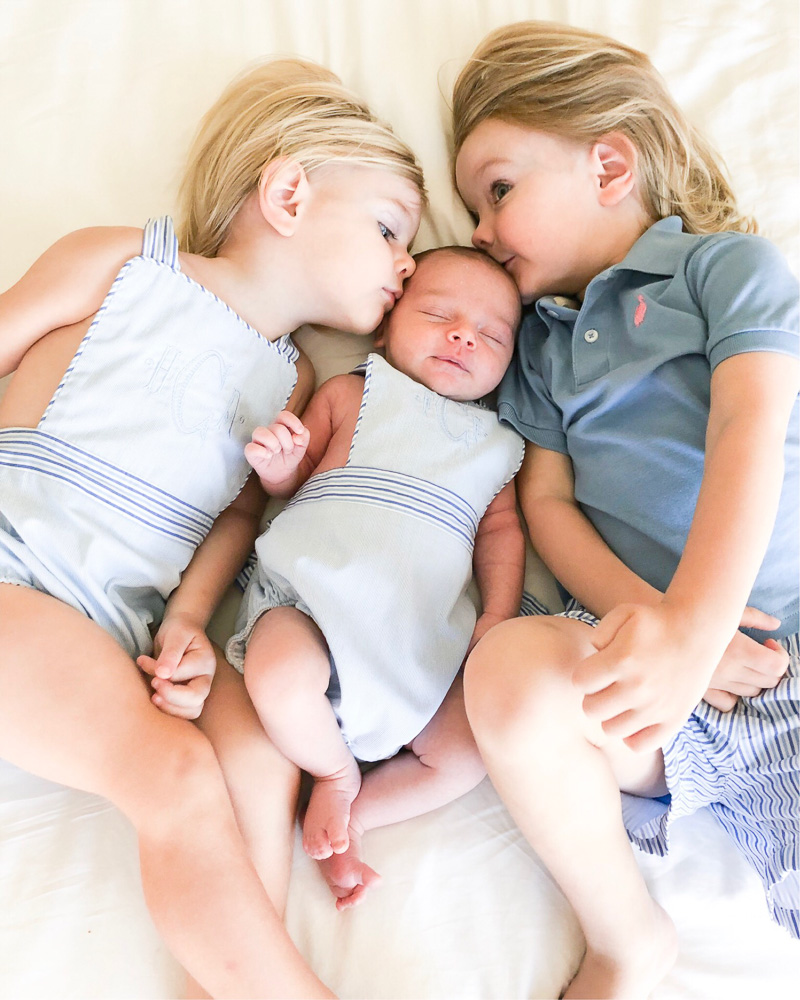 striped sunsuit // blue polo // striped shorts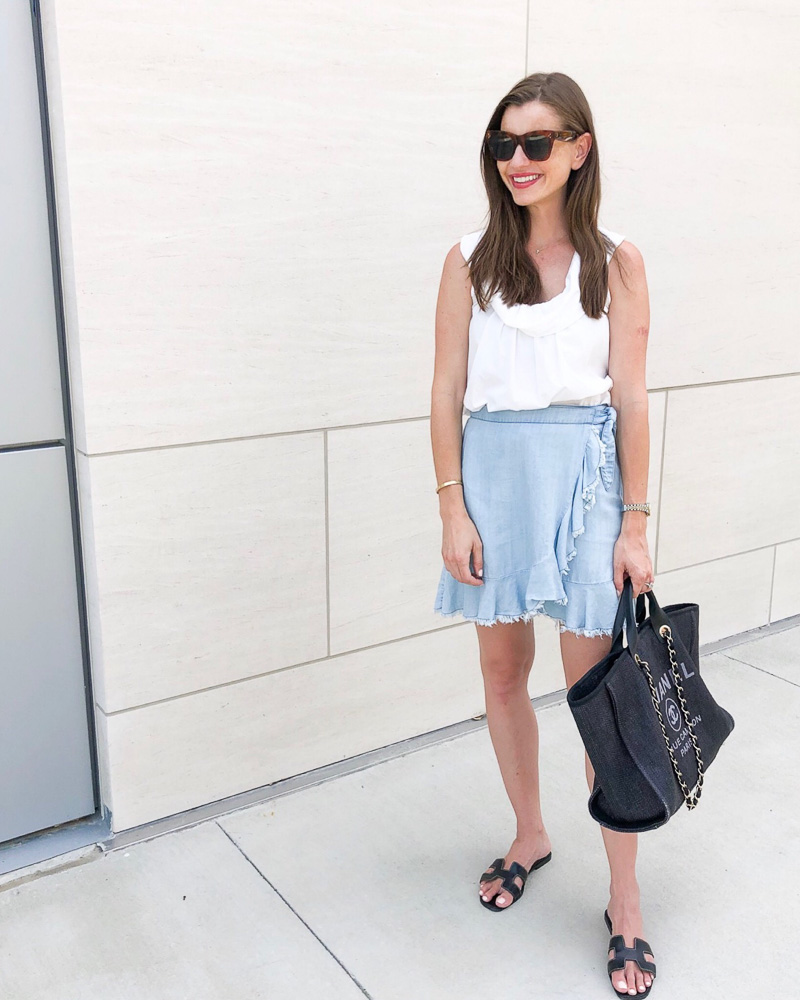 white top // chambray skirt // black sandals // black tote bag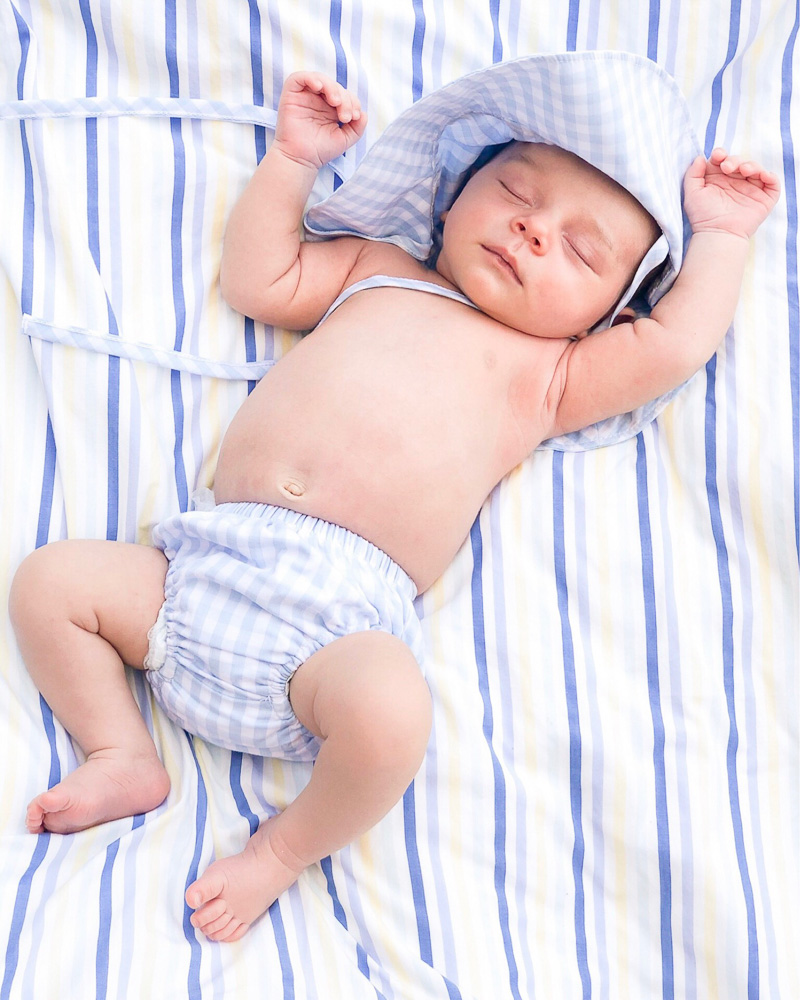 gingham hat // gingham diaper cover // towel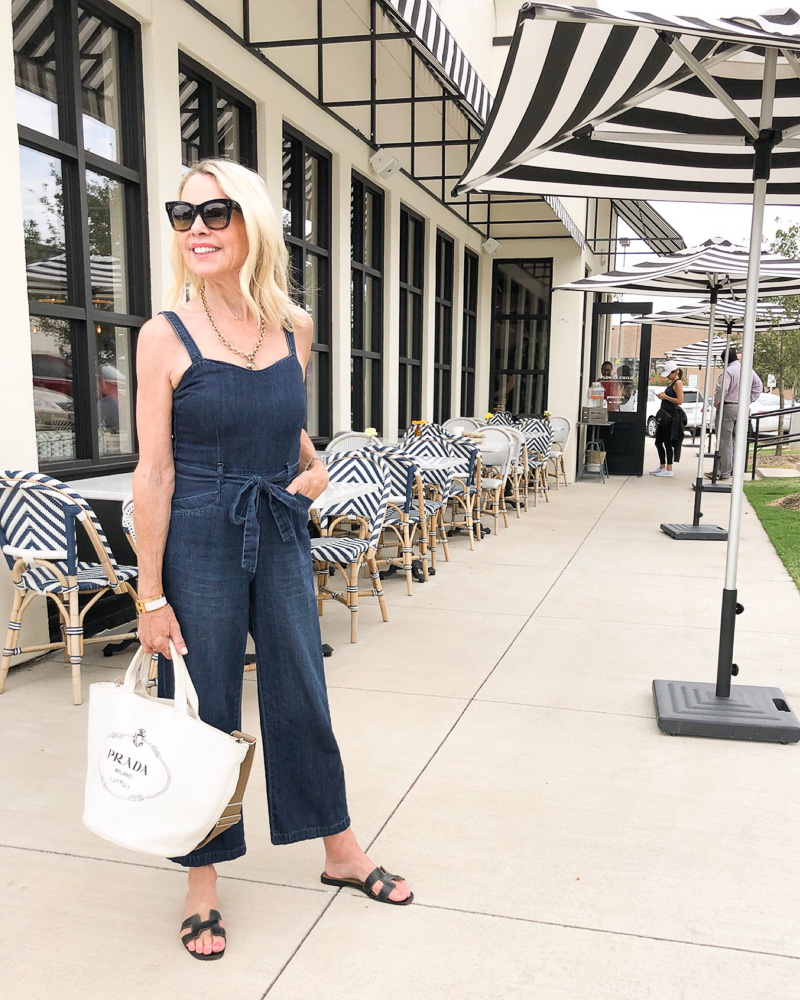 denim jumpsuit // white bag // black sandals // sunglasses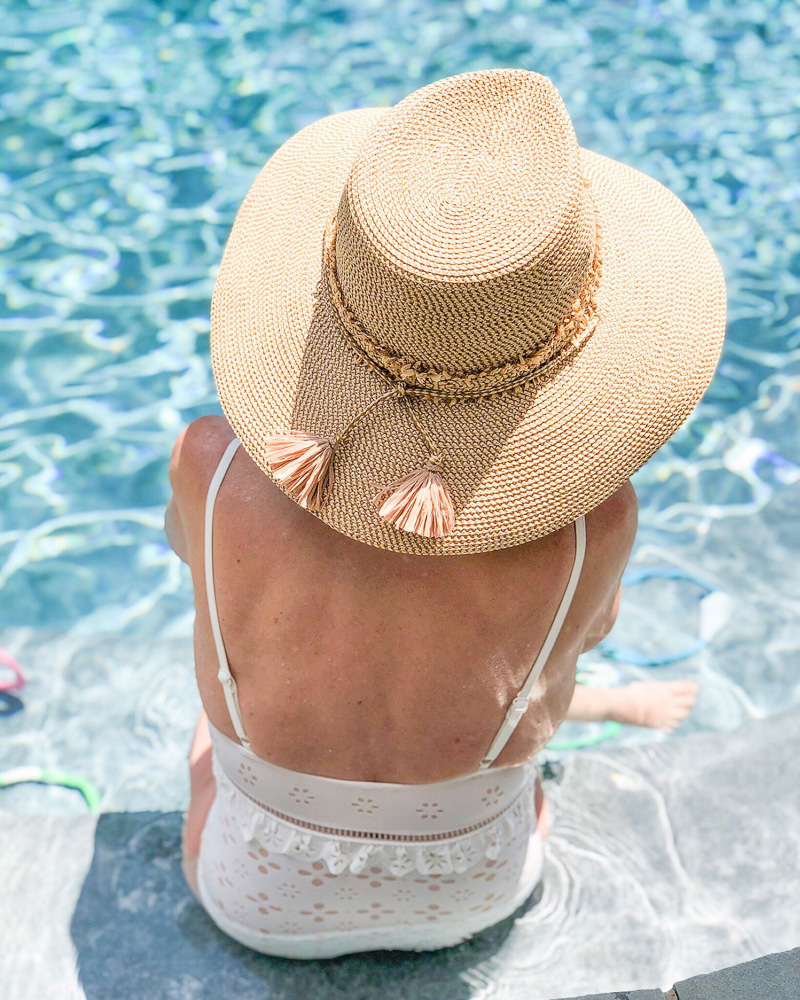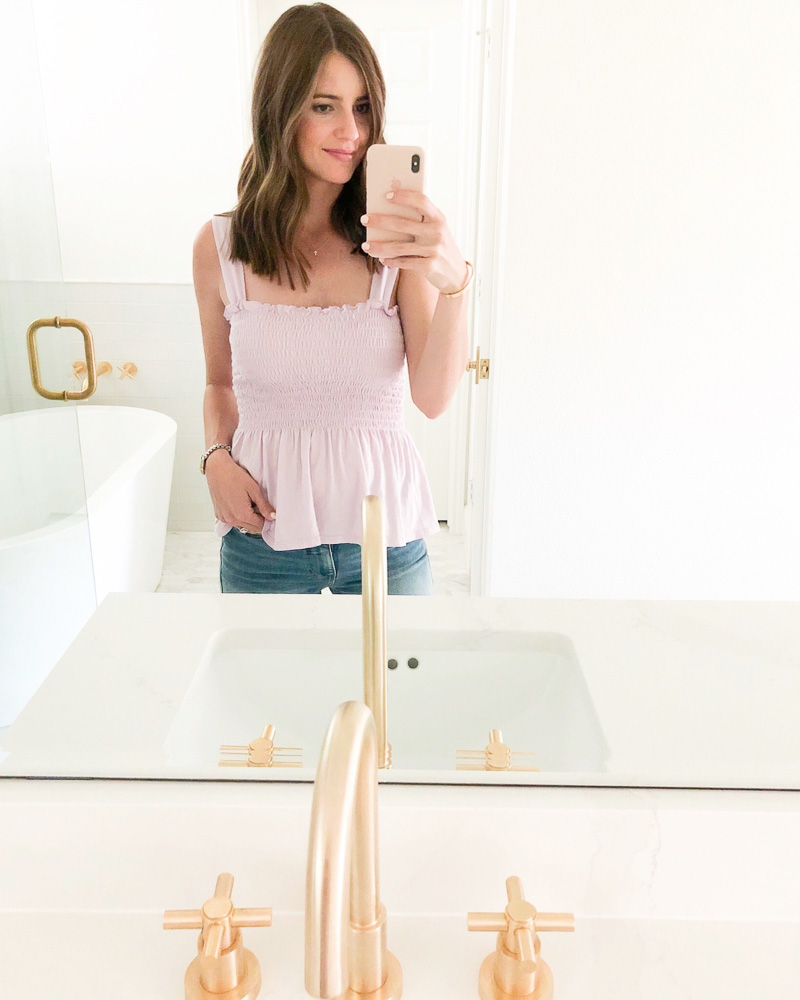 lilac tank // jeans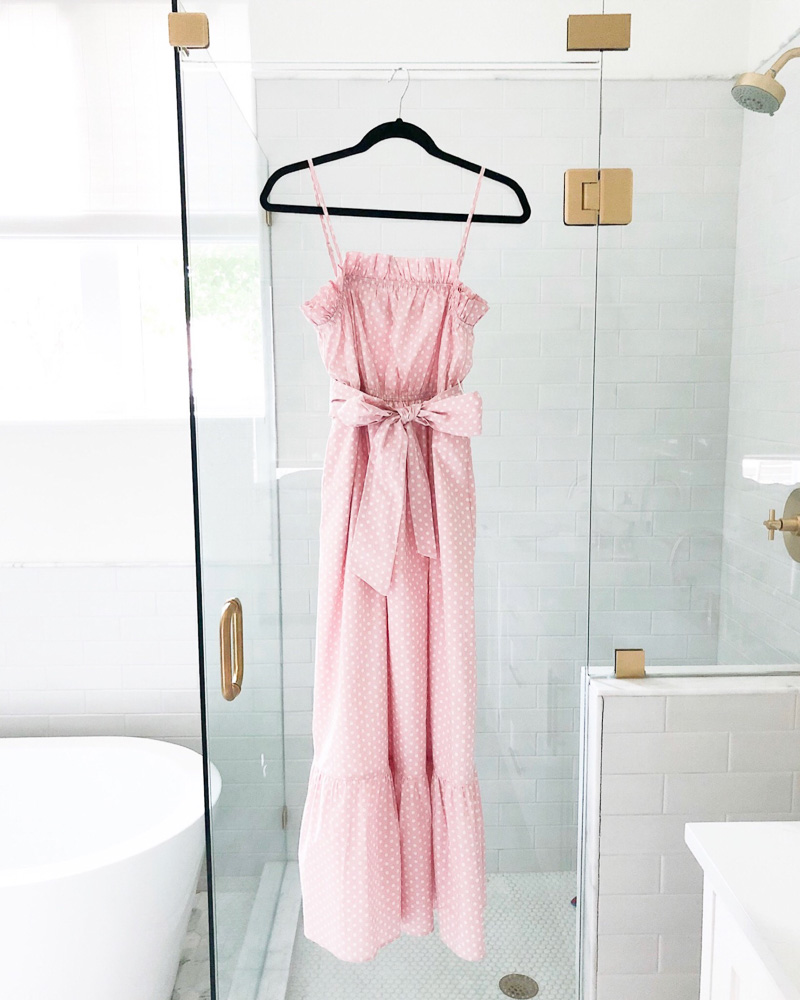 // pink polka dot dress //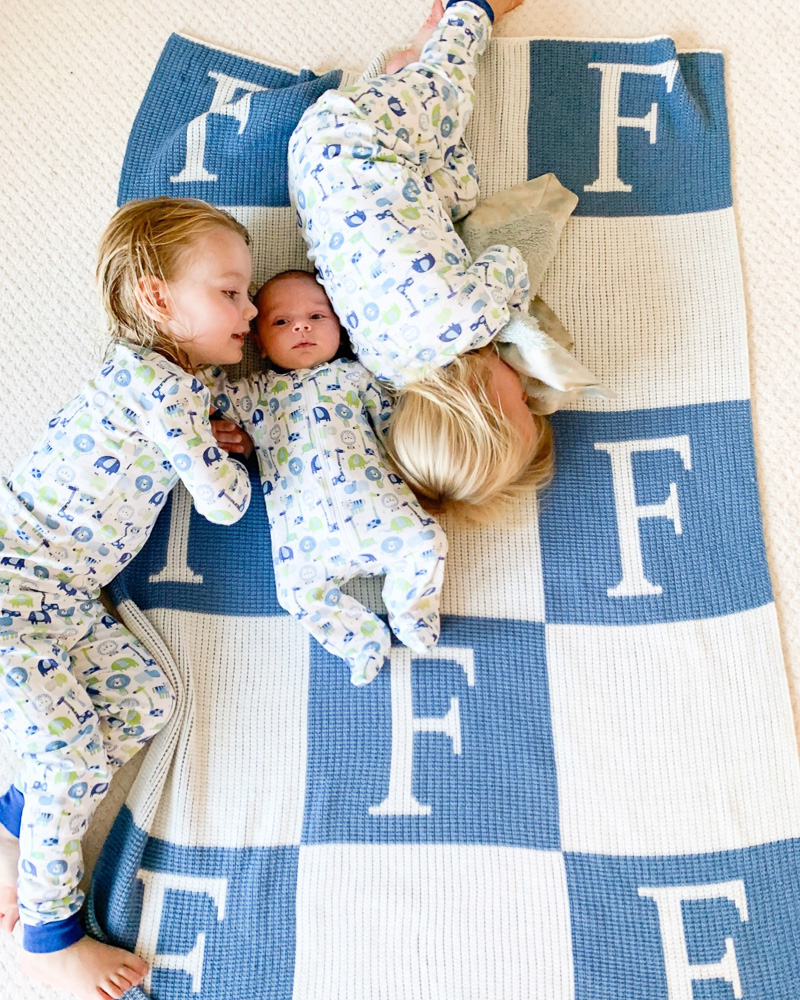 Cheers,
Stia, Jean and Katherine