First of all, thank you for all the congratulations and love after Stia's big announcement yesterday!
When we picked up this ladylike two-piece set from Saint Bernard, it was back in April!  Time sure does fly, doesn't it?!  We thought it would be the perfect outfit for a garden party during the rewardStyle conference at the end of April.  But, for those of you who are unfamiliar, Texas weather can change drastically!  On that particular day, it was a light drizzle for the most of the morning, but the sun came out in the afternoon.  On our way out of the hotel to the garden party, it started to downpour.  We are not kidding when we say that the rain was coming in sideways, the wind was so strong! We hurried across the street to the sculpture garden and made it safely to the tent!  After chatting with some friends and enjoying a cocktail, the lightning started to get out of control and the wind was so strong it was causing the roof of the tent to collapse.  Then, the kicker…. tornado sirens!  We very quickly made our way back across the street to the Joule hotel, where luckily they have an underground bar.  We know where we will be going next time there is a tornado!
Besides the hilarious memory attached to it, we love the way this ladylike outfit is a two-piece set and we love this crop top look that doesn't actually expose any skin.  The orange is an unexpected color pop, making this a really fun look, and we always love an exposed zipper detail!
crop top– c/o|ruffled skirt– c/o|clutch (similar)|wedges|gold aviators|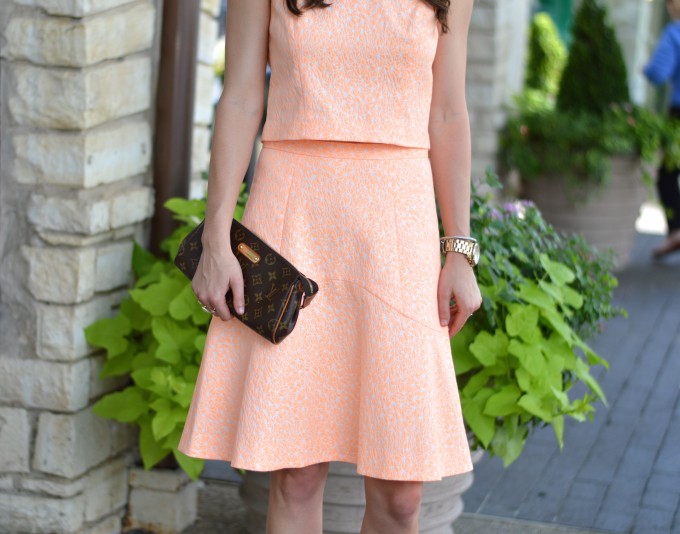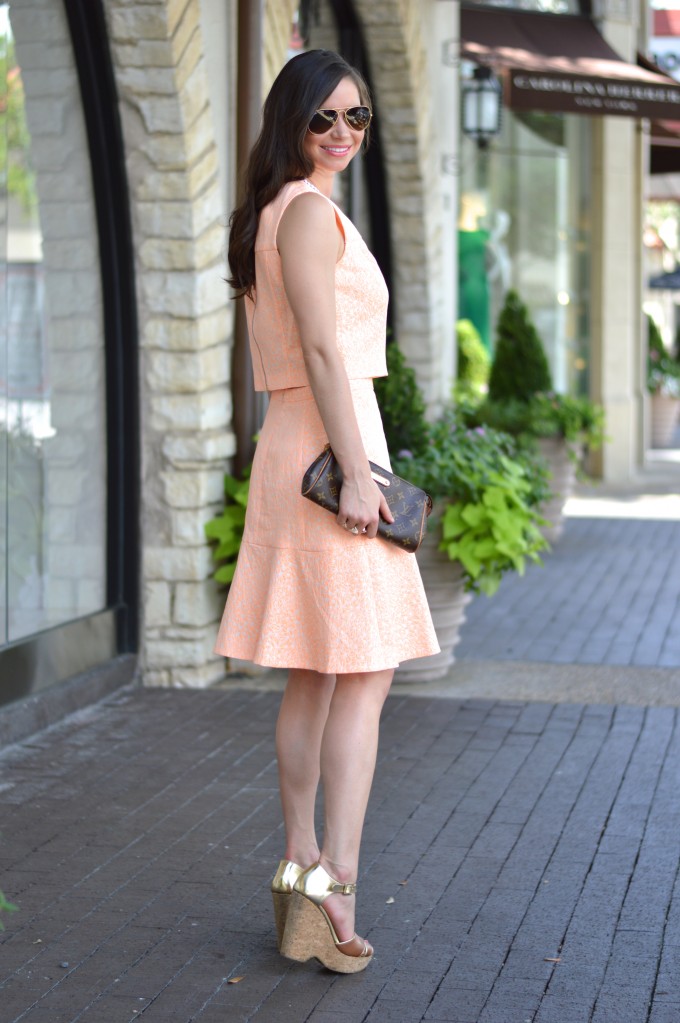 crop top– c/o|ruffled skirt– c/o|clutch (similar)|wedges|gold aviators|
Shop ladylike:

Cheers,