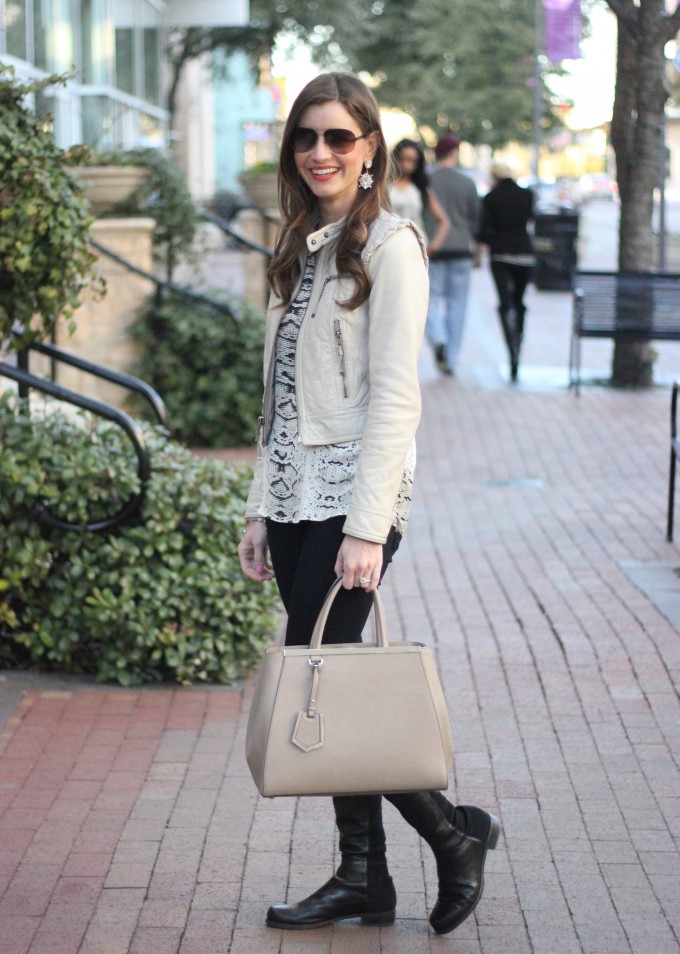 accessory jane earrings- gifted|juicy couture leather jacket (similar)|zara top|jbrand jeans|stuart weitzman boots|tai pearl bracelet (similar)|fendi handbag
Leopard has always been a neutral of choice for us.  Whether it be in our closets or home decor, a dose of leopard always seems just right.  While at Zara recently, this silky, snakeskin print top unexpectedly caught our eye & we decided to give it a try!  The light snakeskin print isn't too overwhelming and is perfect paired with black jeans or a flirty black skirt, & then with white jeans as we transition into the warmer months.  Adding these crystal drop "wow" earrings makes the perfect pop for this casual weekend wear.  We've found a little snakeskin is a welcome addition to our neutrals!
Photos taken by: Ashley Robertson of The Teacher Diva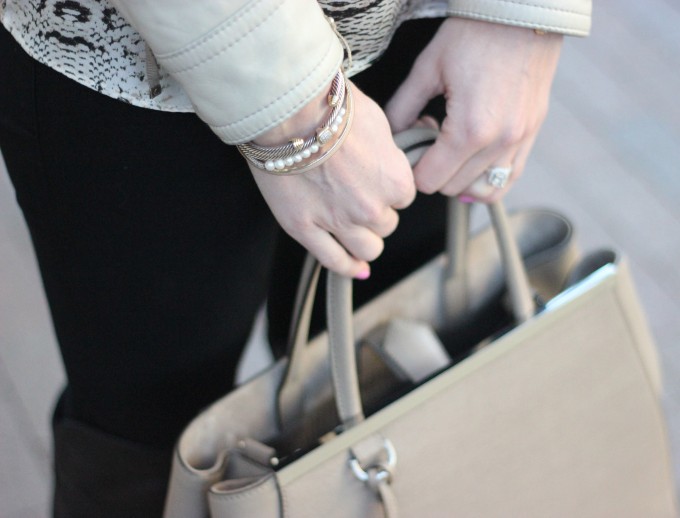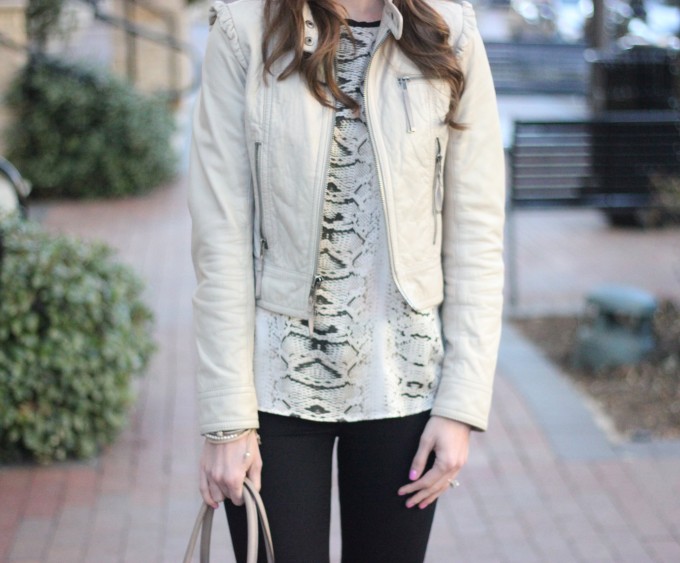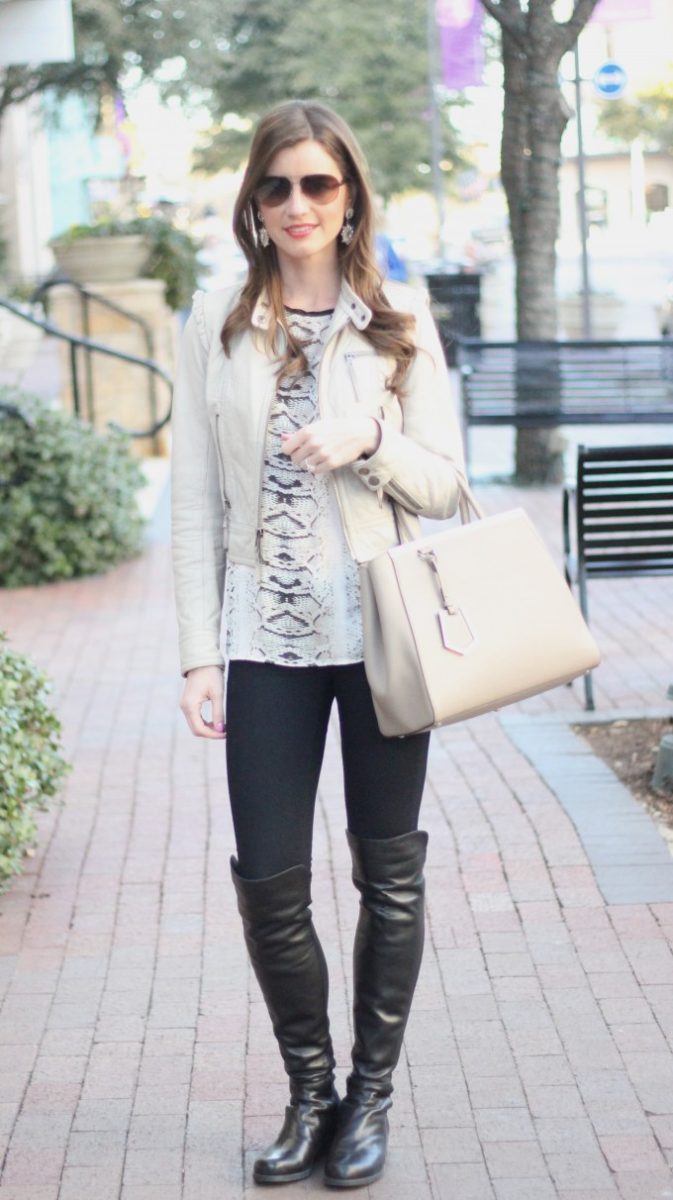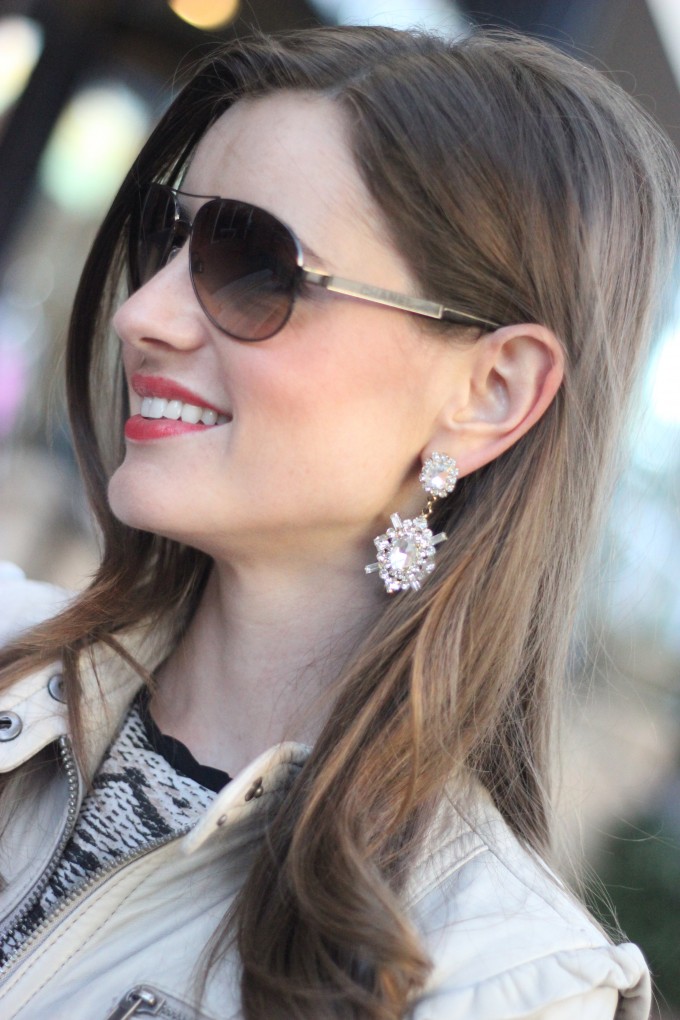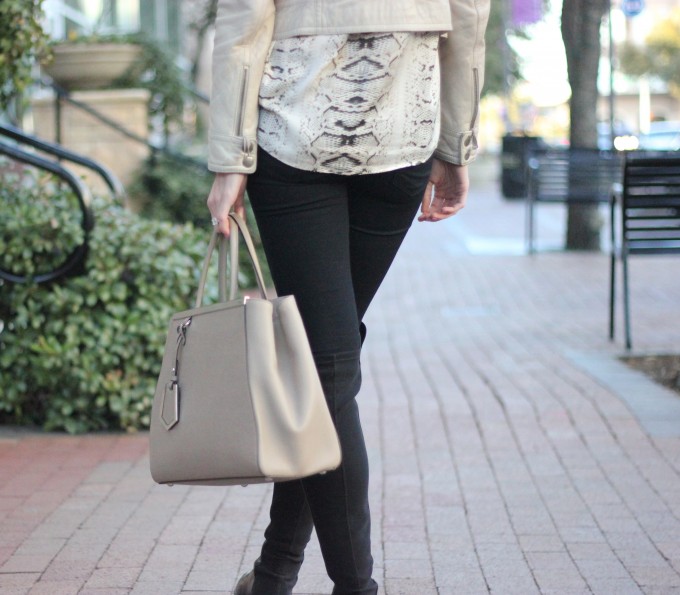 Shop Snakeskin:
Cheers,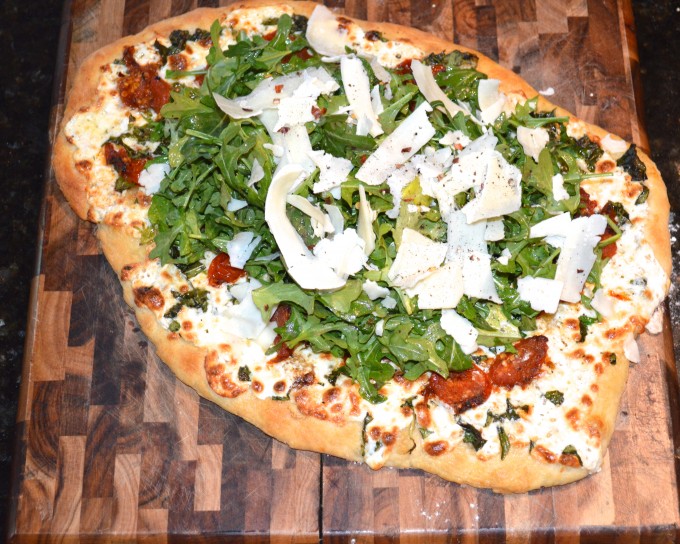 When we get together as a family, we sometimes challenge each other to a food fight – but not literally! We like to choose a food theme, each make a different version & see what we come up with.  Recently, the challenge was homemade pizza. Did we mention that we love pizza?!  Justin found a recipe for overnight pizza dough here.  He & Katherine made the dough the night before, and the next afternoon we all gathered at their house, armed with our secret ingredients, to make our pizzas.  The first pizza was a delicious mess- we hadn't quite perfected the art of tossing the dough!  The pizzas ranged from the classic simplicity of spicy Italian sausage on hand crushed tomatoes & Cherry Tomato Margherita (topped with arugula tossed with balsamic vinaigrette and shaved parmesan), to what we called "Everything but the Kitchen Sink", which was basically the last pizza, topped with all the ingredients that remained.  We had so much fun & each pizza was delicious in its own way – no winner could be declared for this challenge!
Cheers,