Thursday morning we woke up early to catch the Eurostar to Paris.  Thanks to our sweet family in London, we had a delicious picnic lunch to enjoy on the train.  We were in Paris in just over two hours! Once in Paris, we found our apartment and settled in. It was the perfect Parisian apartment! It had classic French interiors coupled with state-of-the-art modern updates and everyday conveniences. Located in Le Marais, on the right bank, our apartment proved to be the perfect location for walking to most major sights, charming restaurants, museums & great shopping.  We started the evening with some bubbly and a lovely cheese plate provided in the apartment.  Thank you, Cobble Stay! Dinner was just a few blocks down our street at Le Quincambosse, a charming restaurant hardly bigger than a Texas-sized walk-in closet. Food, wine & company was fabulous.
Production line of lunches for the Eurostar. Thank you, PC!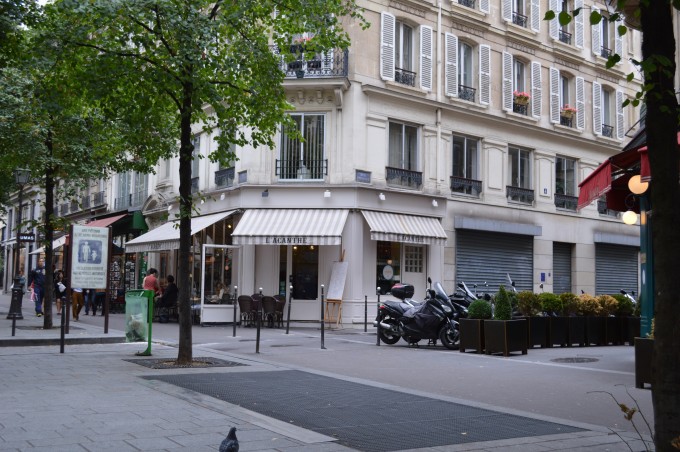 Le Marais
Apartment 101 in Le Marais
Our first full day in Paris was Friday.  First stop was the Pont de l'Archevêché, the love lock bridge, where we left our lock of love, tossing the key into the Seine, along with millions of others! From there we walked to Saint-Germain-des-Prés to start our shopping.  So many wonderful boutiques, brasseries, and history filled the rest of our day! Our dinner reservations at Reed, had us near the Eiffel Tower, so a stop there was in order.  If you find yourself in Paris, you must make reservations at Reed.  Again, another tiny space (just seating 16 guests) with an open kitchen and the chef/owner Catherine Reed also acting as sommelier, server & greeter in one.  Next time we would love to take one of her cooking classes she teaches on Wednesdays.  The evening was a great experience!
Pont de l'Archevêché aka Love Lock Bridge
Tossing our lock in the Seine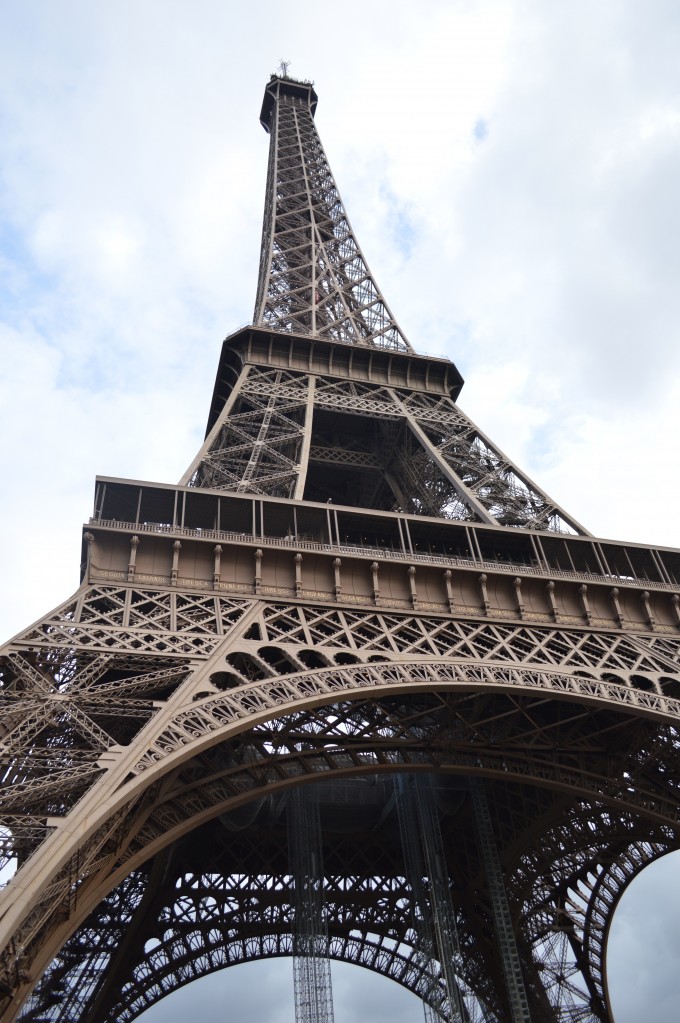 No comment needed! Tour Eiffel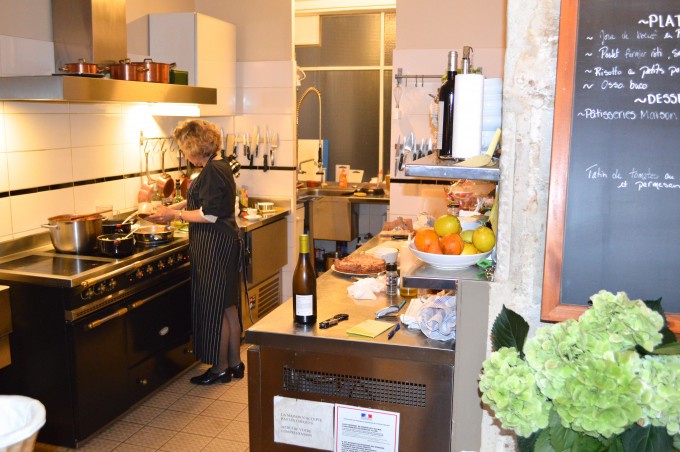 Catherine Reed preparing dinner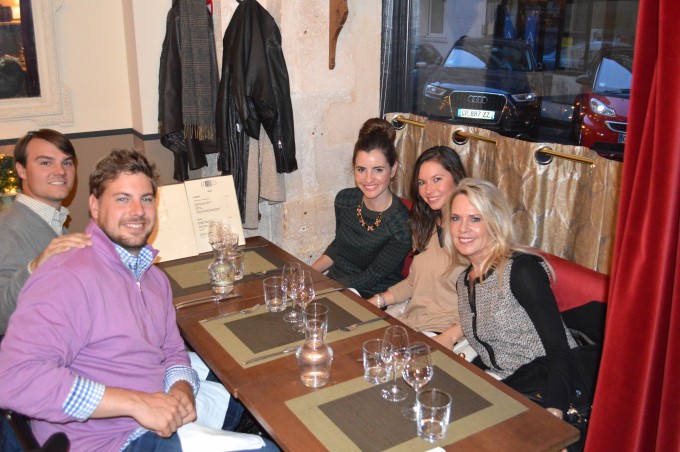 Dinner at Reed
Saturdays in Paris are much more relaxed.  What a difference the European lifestyle is compared to the fast-paced life we live.  After coffee & croissants, we made our way to Sainte-Chappelle to see the exquisite stained glass.  It was a bright, sunny day in Paris and the stained glass glowed!  From Sainte-Chapelle, we walked back to the Marais and explored the Centre Pompidou.  Its high-tech architecture is in such contrast to the classical French buildings.  Riding the outdoor escalator to the top you'll find amazing views of the city.  Next stop was what is said to be the oldest market in Paris, Marché des Enfants Rouges where we found a variety of local foods, fresh seafood, produce and gorgeous flowers. Dinner was at a local Paris pizzeria, La Drogheria, where we enjoyed pizza and wine elbow to elbow with the local Parisians!
Stained glass at Sainte-Chapelle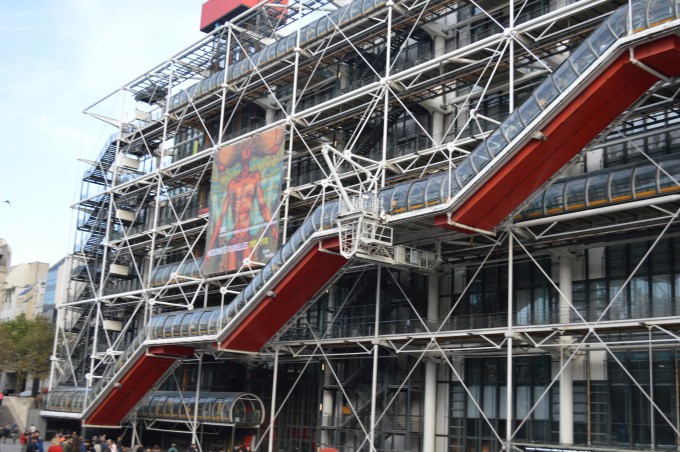 Centre Pompidou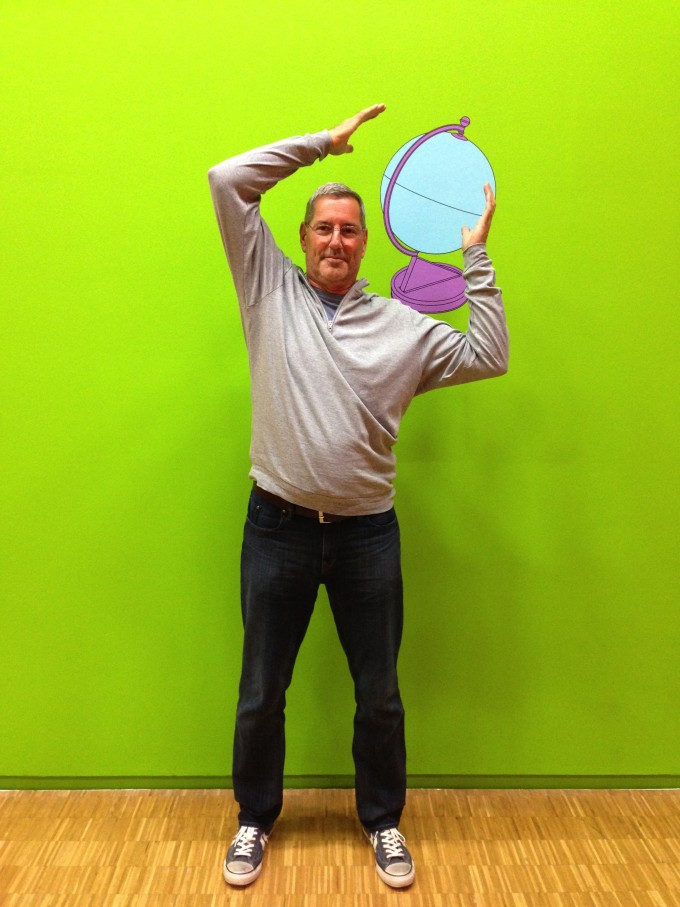 Modern Art at Centre Pompidou
Fresh Fleurs at Le Marché
On Sunday, we decided to spend most of our time at the Louvre wandering the different wings and floors of the museum.  From ancient Egyptian art, to sculpture & painting (Mona Lisa's eyes followed us) & finishing with the Napoleon III Apartments, we tried to fit as much in as we could.  After a quick afternoon break for some wine and beer at the brasserie, we took the Metro to the Champs-Elysées. We exited the Metro and landed right in front of the Louis Vuitton flagship store. Coincidence? We don't think so! The window displays were incredible and so was the line to get in the store, but that didn't stop us! We had a little retail therapy and felt revived.  Finally, we ventured down the street to the Hotel George V .  It's a classic French institution, beautiful interiors and the most stunning floral arrangements.  A fabulous end to a beautiful day!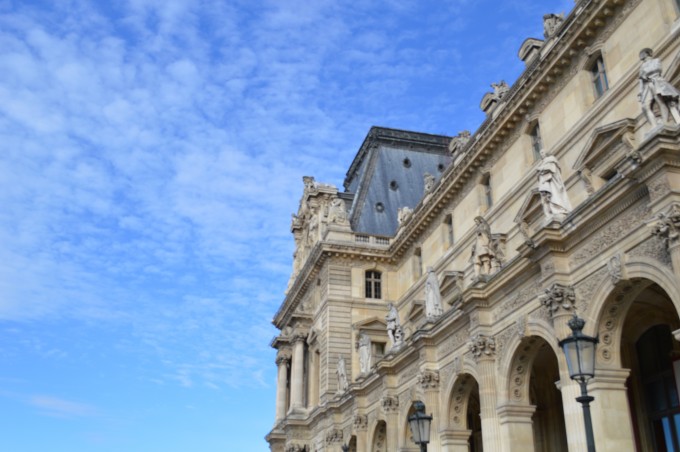 Louvre
Napoleon III Apartments at the Louvre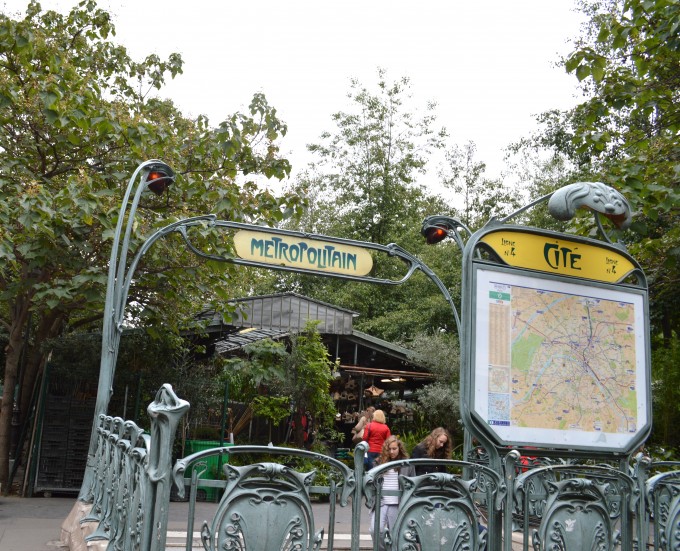 Metro to the Champs-Elysées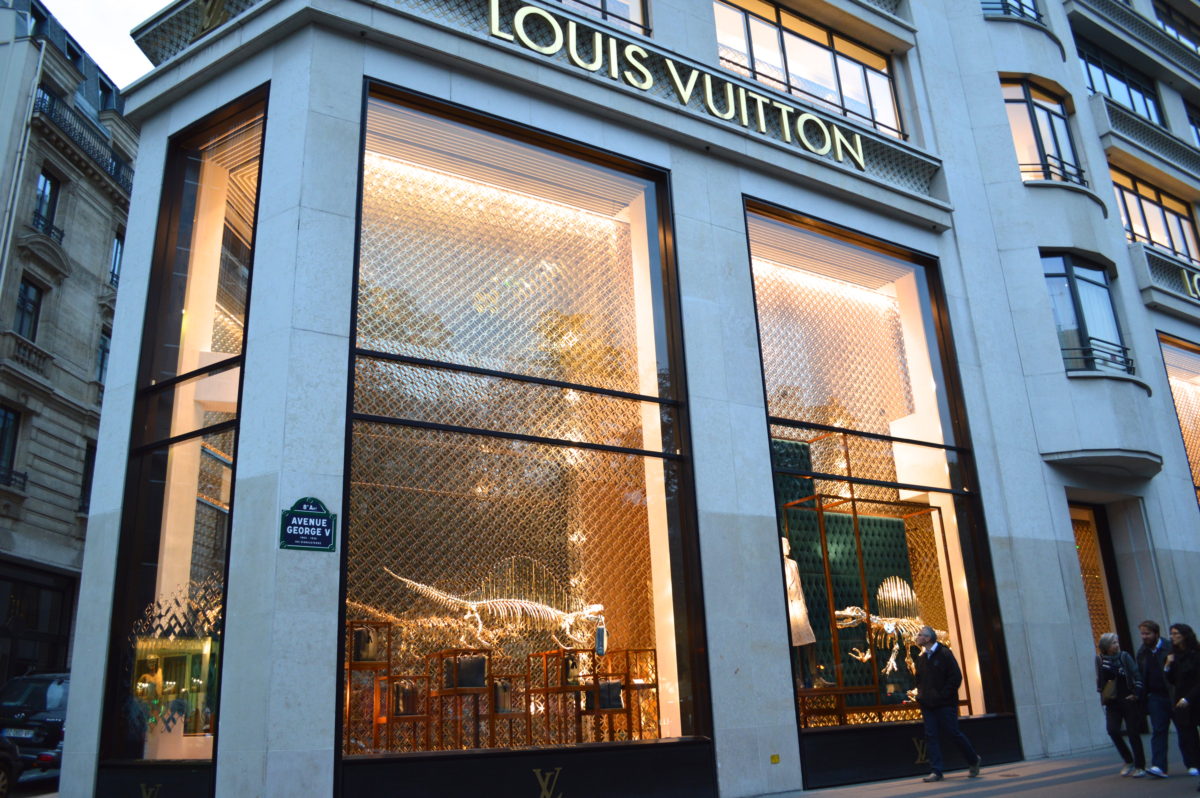 Louis Vuitton Flagship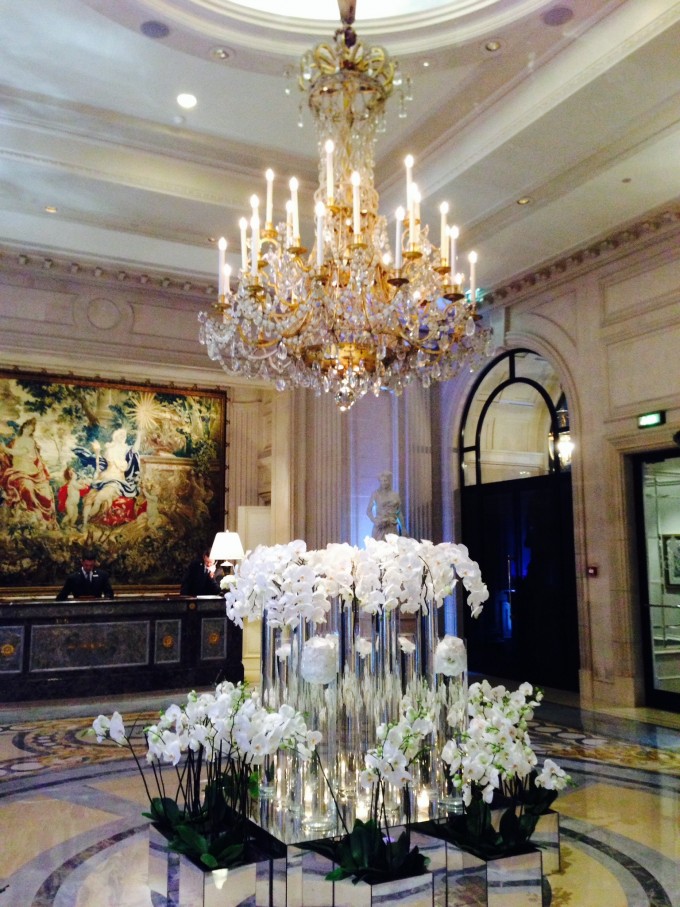 Fleurs at the Hotel George V
Cheers,