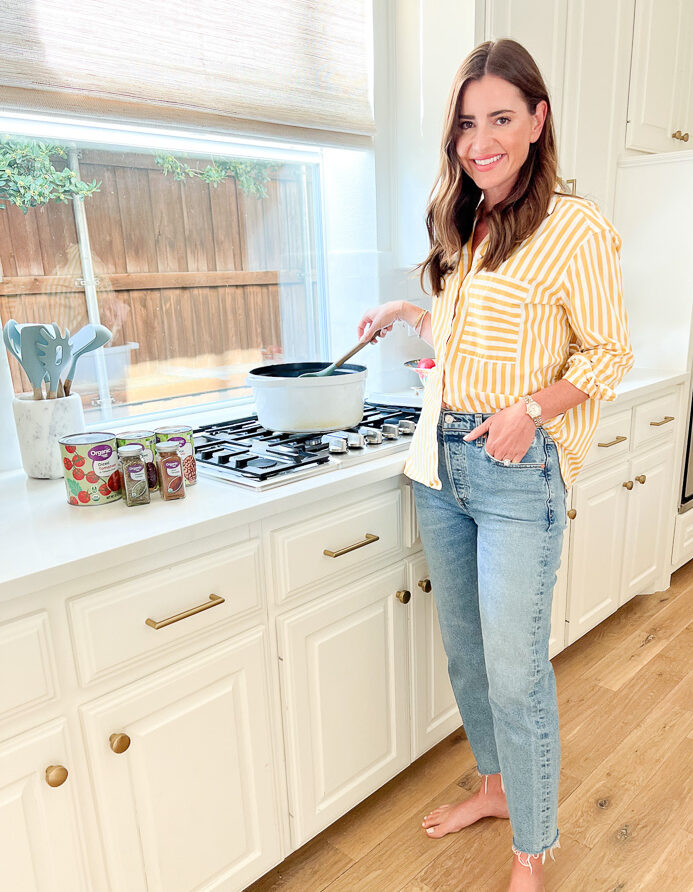 Halloween is less than a week away and that means it's time to make chili! We make chili every year for Halloween (whether it's warm or cold out!). It always seems like the perfect way to kick off the holiday season! We make our go-to chili recipe using ground turkey and it's loaded with all kinds of organic vegetables and spices. It's super healthy and the whole family loves it!
When feeding our family of five, we're always looking for ways to save, while not compromising the quality that we always look for. Walmart's private label brands are a great way for us to save and get the healthy organic foods we like. Walmart carries so many organic products, including spices, canned beans and tomatoes, as well as fresh organic produce. Basically everything we need to make our go-to chili recipe! Walmart private label is a great choice when shopping for our family, because we know we will get the best prices along with top quality ingredients.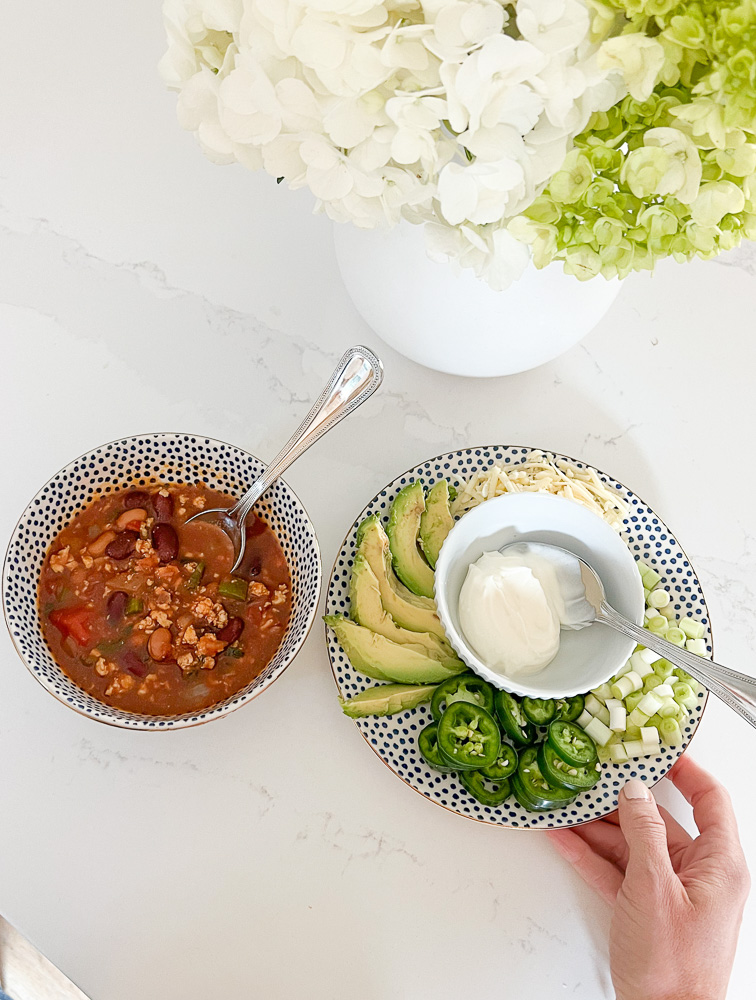 Turkey Chili Recipe
Ingredients:
2 pounds ground turkey
4 tablespoons olive oil
1 yellow onion, chopped
1 green bell pepper, chopped
4 cloves garlic, finely chopped
1/4 cup flat leaf (Italian) parsley, finely chopped
2 jalapeño peppers, finely chopped (may be omitted for a milder chili)
3 tablespoons chili powder
2 teaspoons ground cumin
1 teaspoon dried oregano leaves
1 teaspoon salt
1 teaspoon pepper
1/4 teaspoon cayenne pepper
6 cups tomato juice
1 – 28 ounce can diced tomatoes
1 – 15 ounce can tomato sauce
1 – 16 ounce can kidney beans, drained and rinsed
1 – 16 ounce can pinto beans, drained and rinsed
Toppings (of your choice):
Sour cream
Shredded cheddar cheese
Pickled or fresh jalapeños, chopped
Sliced avocado
Sliced green onions
Tortilla chips
Instructions:
Cook meat over medium-high heat until cooked through. Transfer meat to a bowl.
To the same pan, add olive oil and onion, bell pepper, garlic, parsley and jalapeños. Cook over medium heat for about 5 minutes, until onions have softened. Remove the pan from the heat and add chili powder, cumin, oregano, salt, pepper and cayenne. Stir until combined.
Add the meat back into the pan and add the diced tomatoes, tomato juice, tomato sauce and beans.
Over medium heat, bring to a boil, then adjust heat to a simmer. Simmer chili for about 2 hours, stirring occasionally.
Top chili with your choice of toppings and enjoy!
Shop Turkey Chili Ingredients:

Cheers,
Stia, Jean and Katherine
Thank you Walmart for collaborating with us on this post.