Football is back! It's always fun when football season starts, because it's a sign that the seasons are changing. One of our favorite traditions this time of year is Football Sunday, where our families all get together and watch our favorite NFL teams play. We are big Chargers and Cowboys fans, so we usually plan to watch together (if our schedule and William's football schedule allow!).
Since we are a large crowd to feed (there are 9 of us!), we like to make things that can feed a large group, but also won't bust the budget. These Game Day nachos are amazing and a hit with everyone! We found all the ingredients at Walmart, using Walmart's affordable private label brands. With Walmart's private label brands, we were able to find the quality that we always look for, and so many organic options, which is a big plus for us. By switching to Walmart private label brands, we're able to feed our group and save money!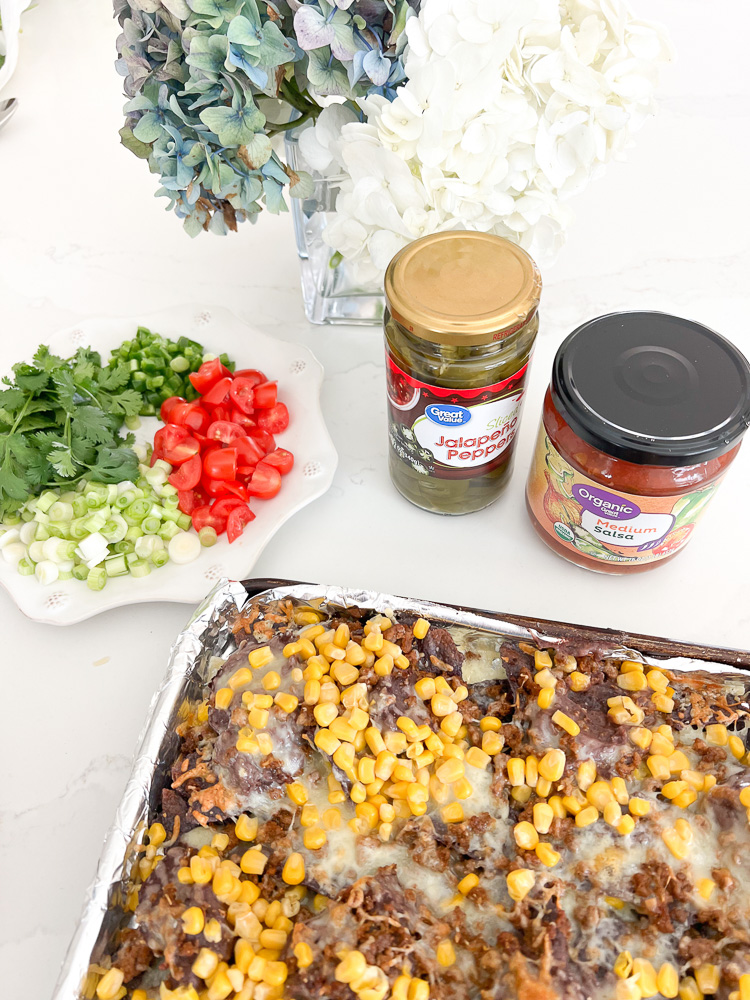 Game Day Nachos
Line a large baking sheet with foil
Cook ground beef with taco seasoning
Line a large baking sheet with foil and cover the baking sheet with tortilla chips
Add shredded cheese to cover the chips (we used organic sharp cheddar)
Heat refried beans in a pan to soften
Add dollops of beans, ground beef and corn on top of cheese
Top with some more shredded cheese
Heat under broil setting until cheese has melted and chips are starting to brown slightly
Once the nachos are out of the oven, add the other toppings. We like to use jalapeños, pickled jalapeños, chopped tomatoes, sliced green onions, cilantro, salsa, sour cream and avocado. You really can use anything that sounds good to you!
We like to pile the nachos on a big platter and let everyone serve themselves. So fun, easy and yummy!
Shop Game Day Nachos:

Cheers,
Stia, Jean and Katherine
Thank you to Walmart for collaborating with us on this post.