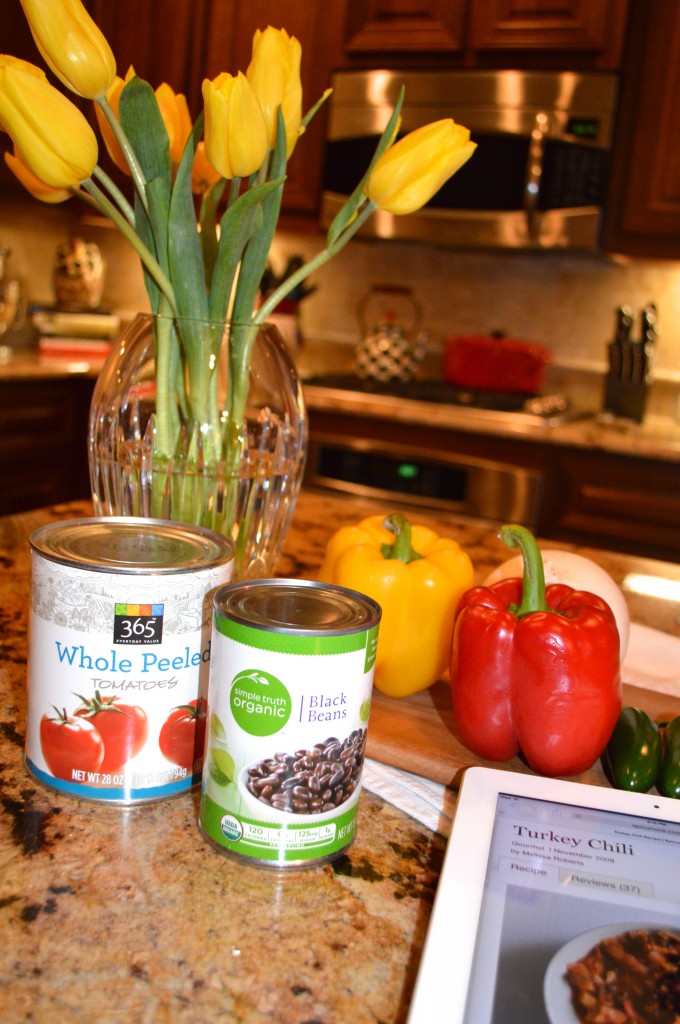 It finally feels like fall in Dallas! And when fall rolls around our taste buds turn to comfort food, like chili. There's something about warm and spicy that just hits the spot, and it's great no-fuss football food. This chili is a twist on traditional chili. It's lighter and healthier, while still ticking the boxes of comfort food. And with Thanksgiving just around the corner, it's a great way to use your leftover turkey. As aways, we try to use organic ingredients whenever possible.  We love it and hope you will, too!
Ingredients:
1 large onion, coarsely chopped
2 bell peppers (any color), cut into 1-inch pieces
3 tablespoons vegetable oil
1 tablespoon chili powder
1 teaspoon chipotle chile powder (we add a bit more for extra heat)
2 teaspoons packed brown sugar
1 (28-ounce) can whole tomatoes in juice
1 (19-ounce) can black beans, rinsed and drained
2 cups cooked turkey, cut into 1-inch pieces
Accompaniments: sour cream; shredded cheddar and jack cheese; chopped jalapeño
Preparation:
Cook onion and peppers in oil in a heavy medium pot over medium heat, stirring occasionally, until golden, 12 to 15 minutes. Add spices and brown sugar and cook, stirring, until fragrant, about 1 minute. Add tomatoes with juice, breaking them up with back of a spoon, then add beans, water, and simmer, covered, 15 minutes.
Stir in turkey and let stand, covered, until heated through, 5 minutes.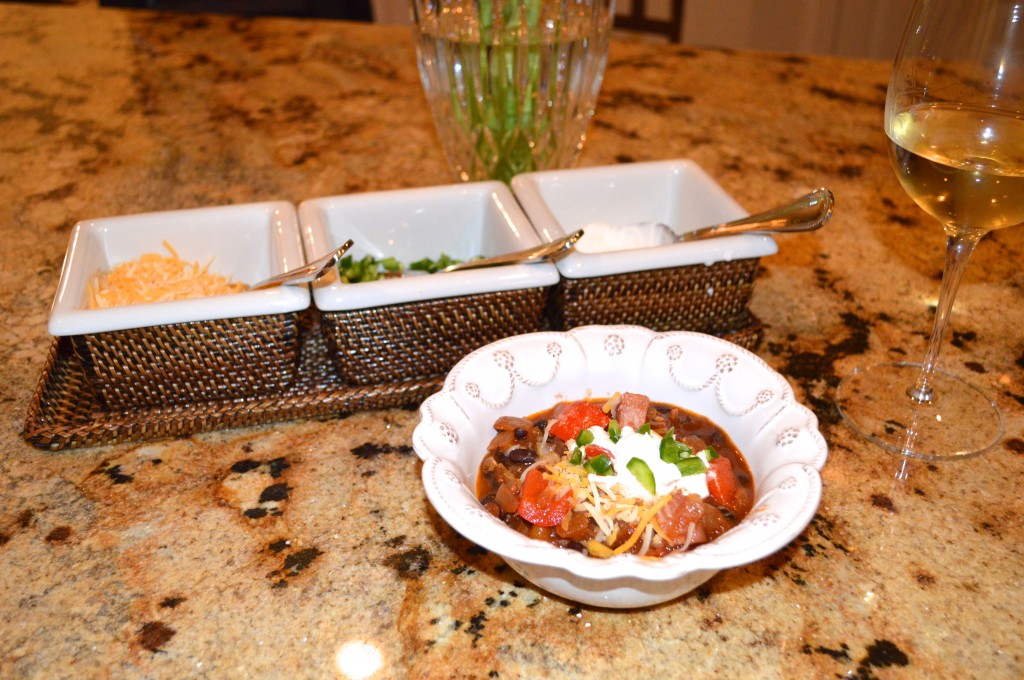 Cheers,