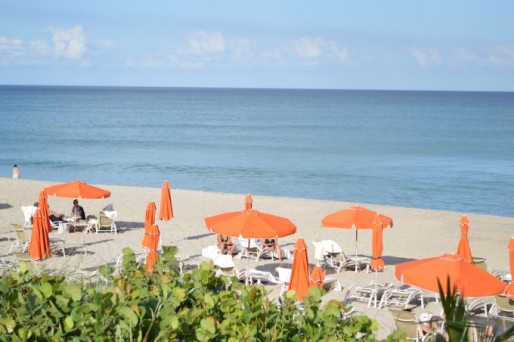 With a baby on the way, Caleb and I are trying to soak up as much time as possible just the two of us.  We both love to travel, so a few weeks ago we headed to Four Seasons Palm Beach to enjoy a babymoon.  The only things we wanted to do were rest, relax and explore the beach town!  We loved Palm beach for so many reasons.  It is so easy to get there from Dallas, the resort was a quick 15 minute drive from the airport, and it is on the most beautiful beach!  The shopping on Worth Avenue is some of the best in the world, the food scene is abundant and looking at all the incredible houses is so much fun!
Stay:
Four Seasons Palm Beach–  The only five-star hotel on the island, it is absolutely beautiful, with incredible service.  The whole hotel has an upscale, but beachy feel.  The rooms are beautifully decorated, and of course the beds are the most comfortable.  From our room, we had amazing views of the Atlantic Ocean and we enjoyed them from our balcony and waking up to that each morning.  Four Seasons sure knows how to make a pregnant lady comfortable, with a body pillow and welcome cupcakes!  If the town of Palm Beach wasn't so adorable and quaint, we would have never left the property, but with a house car to take you wherever you want to go, we couldn't resist venturing out.
Eat:
Do:
Worth Avenue– This is a must see, known as one of the top three most iconic streets in America.  It's lined with designer shops, resturants and great people watching.
Bike along Ocean Avenue- We borrowed bikes from the Four Seasons and biked along Ocean avenue one morning.  The views are amazing and the houses are even more incredible!
Spa– Caleb and I spent one afternoon at the Four Seasons Spa. We both agree it was the most beautiful spa we have ever been in! We were able to relax in the separate mens/womens relaxation areas and then meet in the coed area before our couples experience spa treatment.  I enjoyed a prenatal massage and Caleb enjoyed the Ocean Bliss massage.  Afterwards we were treated to Prosecco (for Caleb!) and we loved the steam shower
Beach– The Four Seasons private beach is wonderful.  A quick walk from your room and you are greeted at the beautiful ocean, with the most amazing service.  The staff sets you up with beach chairs, umbrellas, towels and water.  Every hour or so, we were spoiled with sunglass cleanings, fresh fruit, chocolates, evian spritzers- outright pampering.  That's why we spent most of our time relaxing right there!
Flagler Museum– We didn't make to this museum, but we heard it is great to visit!
Rent a Car from Four Seasons Palm Beach- The Four Seasons offers a car for your use for $40/day.  Use it to explore the island and nearby areas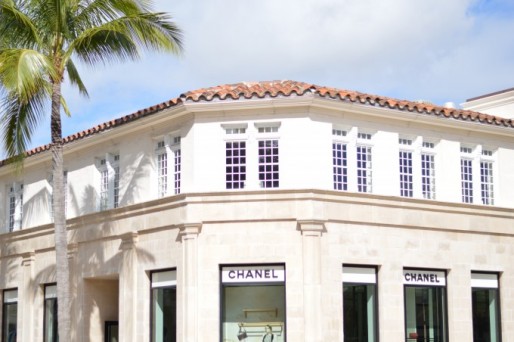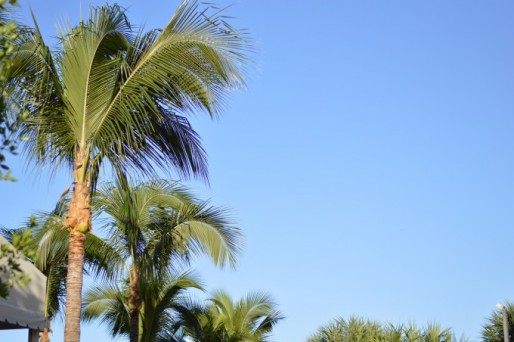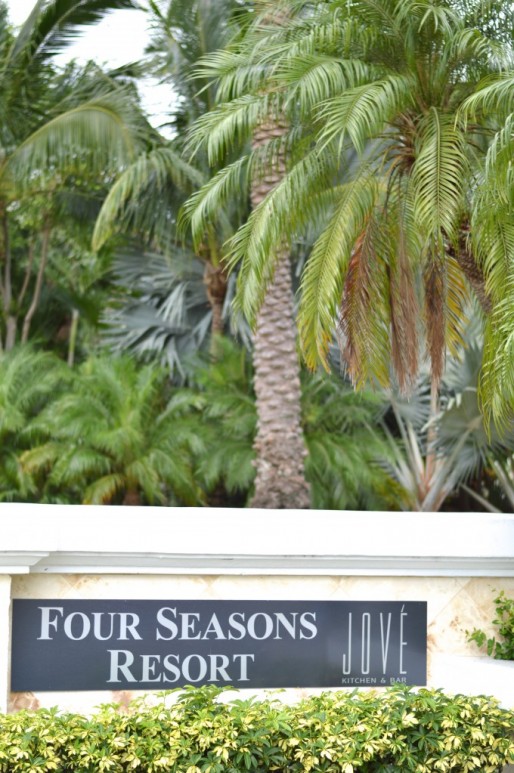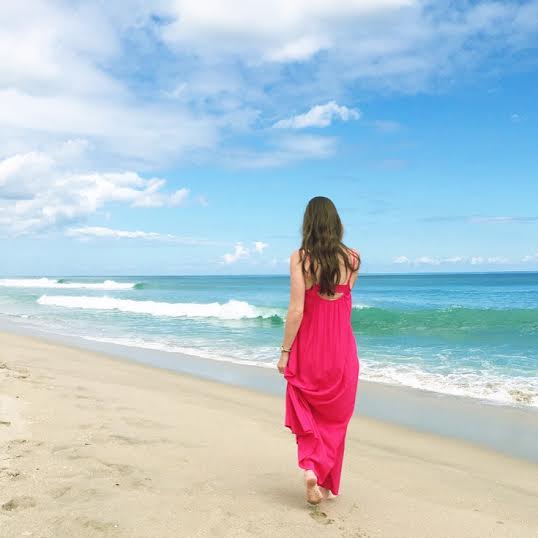 Shop Looks from Four Seasons Palm Beach:

Post brought to you in collaboration with Four Seasons, a brand we love. 
Cheers,