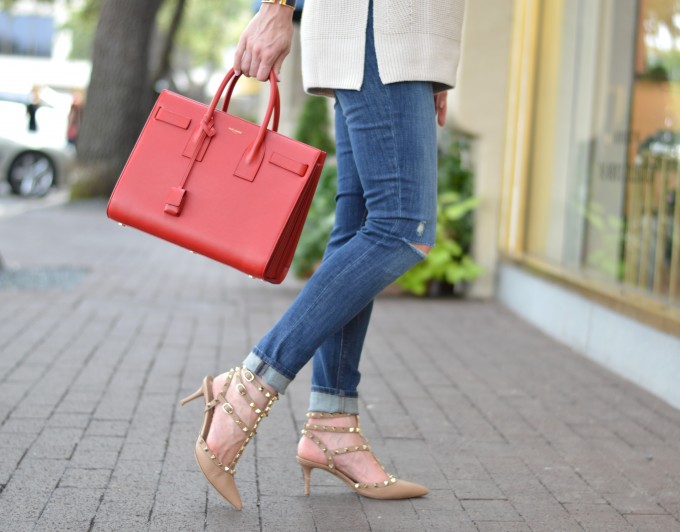 If you've been reading our blog for very long, you know that shoes and handbags are our "thing."  Our theory is to invest in shoes and handbags, buying more trendy clothing with a much lower price tag, and splurging on those shoes and handbags that you will have for years and years and years to come.
This Thursday, October 1st, we are thrilled to be hosting the Neiman Marcus Shoe and Handbag event at Neiman Marcus Willow Bend with our friend Ashley of The Teacher Diva.  What could be better than an evening spent drooling over the latest shoes and handbags, sipping champagne and watching a runway show?  We will be talking about shoe and handbag trends for fall and how to style them!  Details can be found below- hope to see you there!
A few of our favorite bags for fall include: the must have saddle bag, this bag in the color for fall and a cross body bag.
A few of our favorite shoes for fall include: these fringe booties are show-stoppers, the chunky heel on our favorite over the knee boots & we love the kitten heel on the iconic rockstud.
PS: I finally had to bite the bullet and start wearing maternity jeans.  Honestly, I don't know why I waited so long!  These DL1961 maternity jeans are the exact same style as my favorite non-maternity pair, with just a bit of elastic added.  I am obsessed!
cream sweater|maternity denim (non-maternity here)|red tote bag (similar under $250)|rockstud kitten heels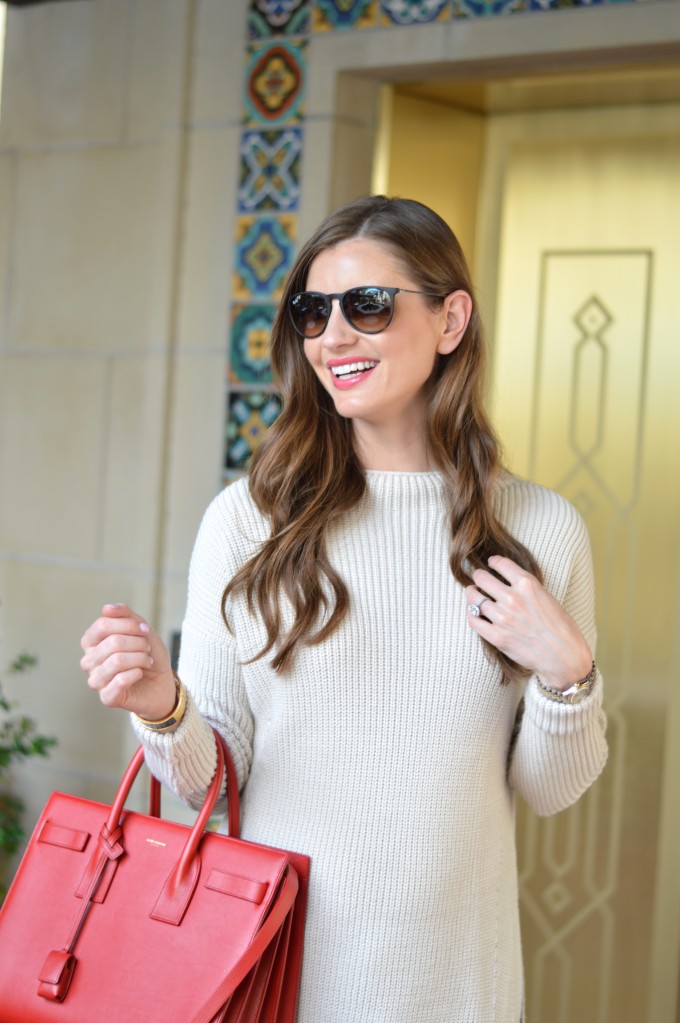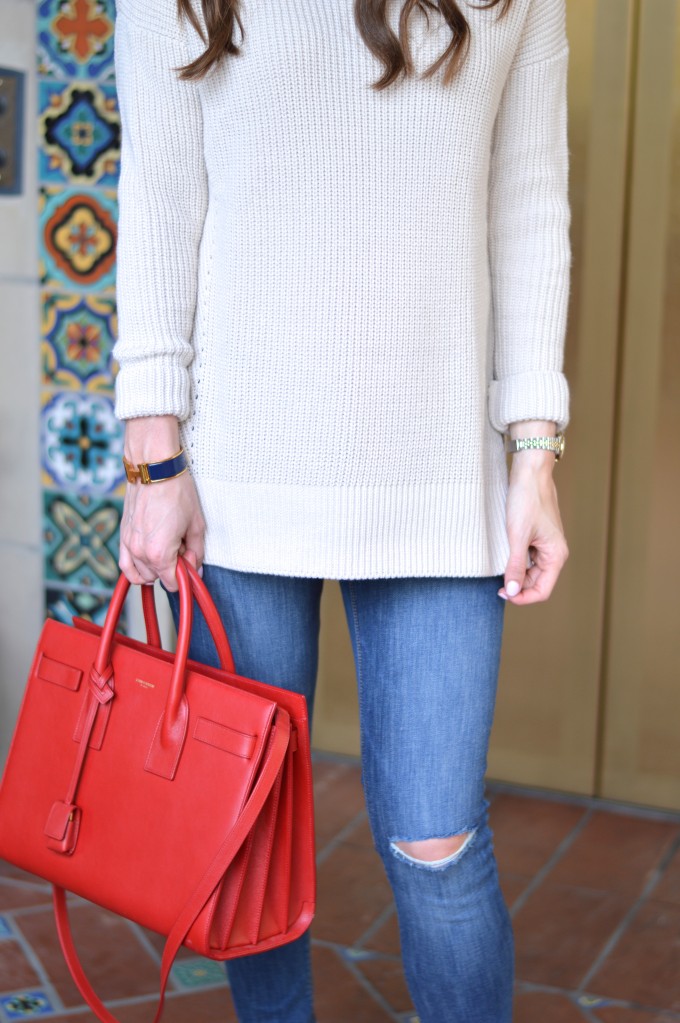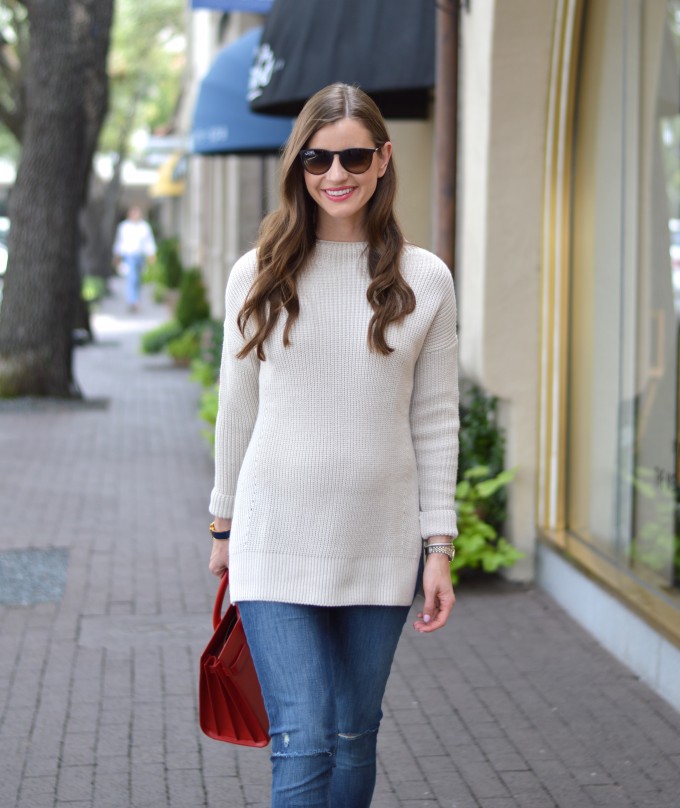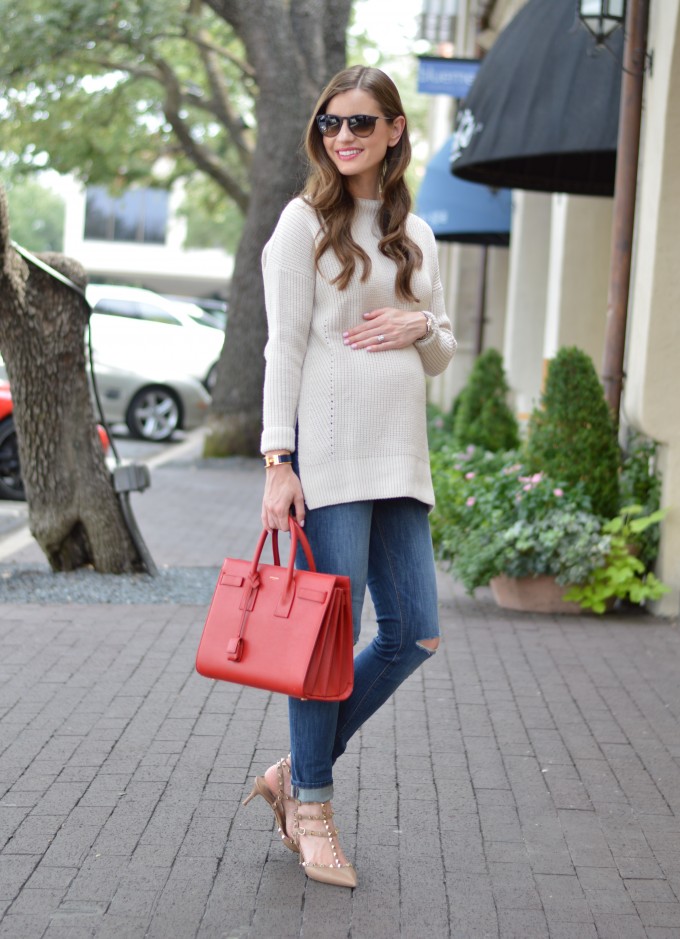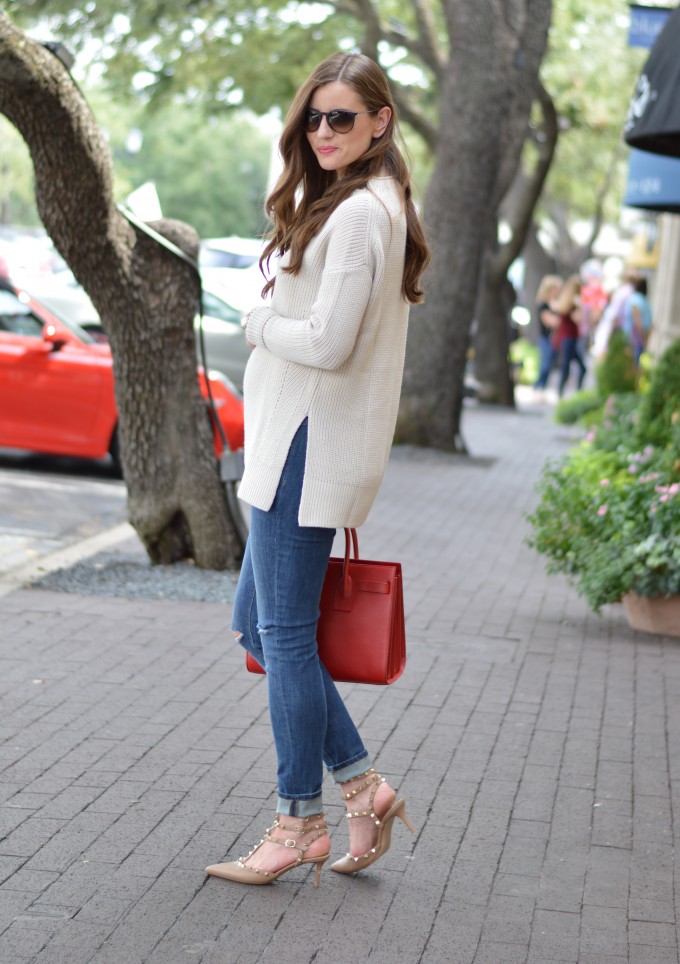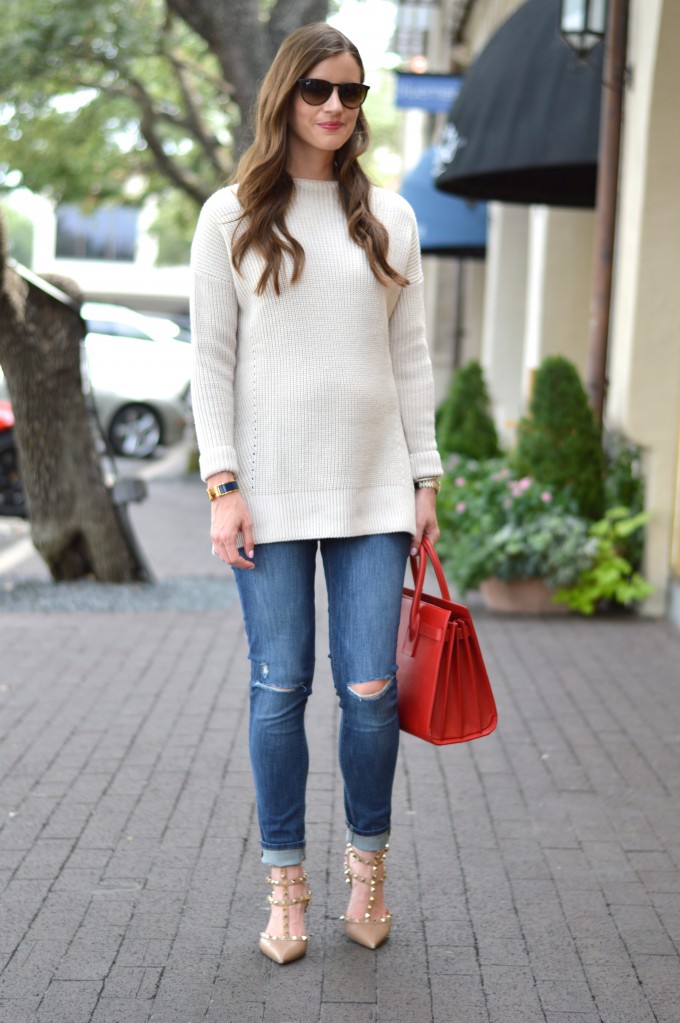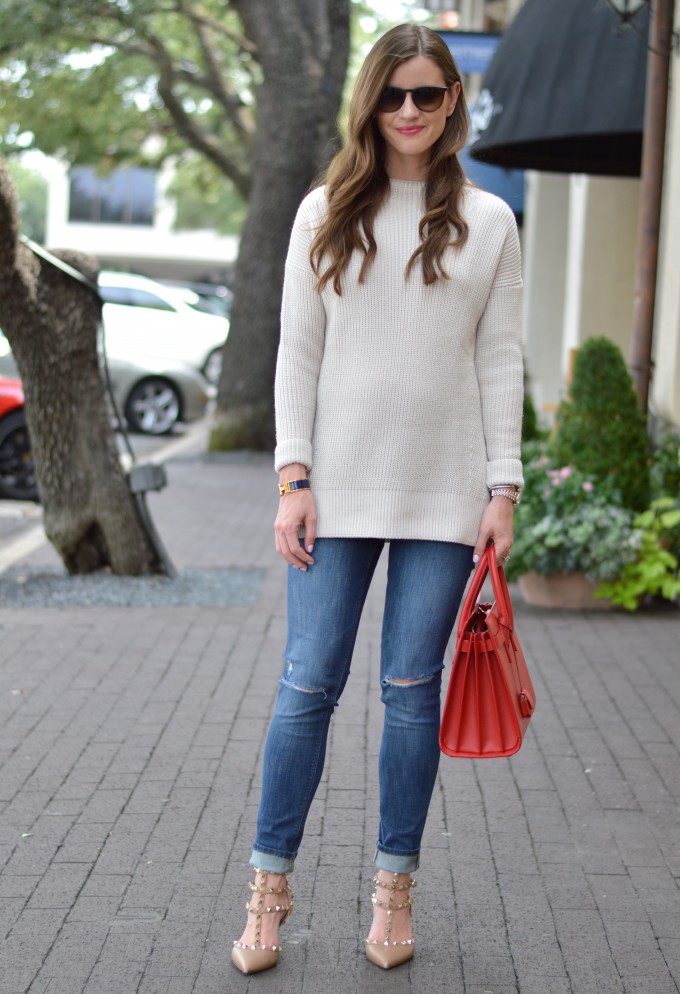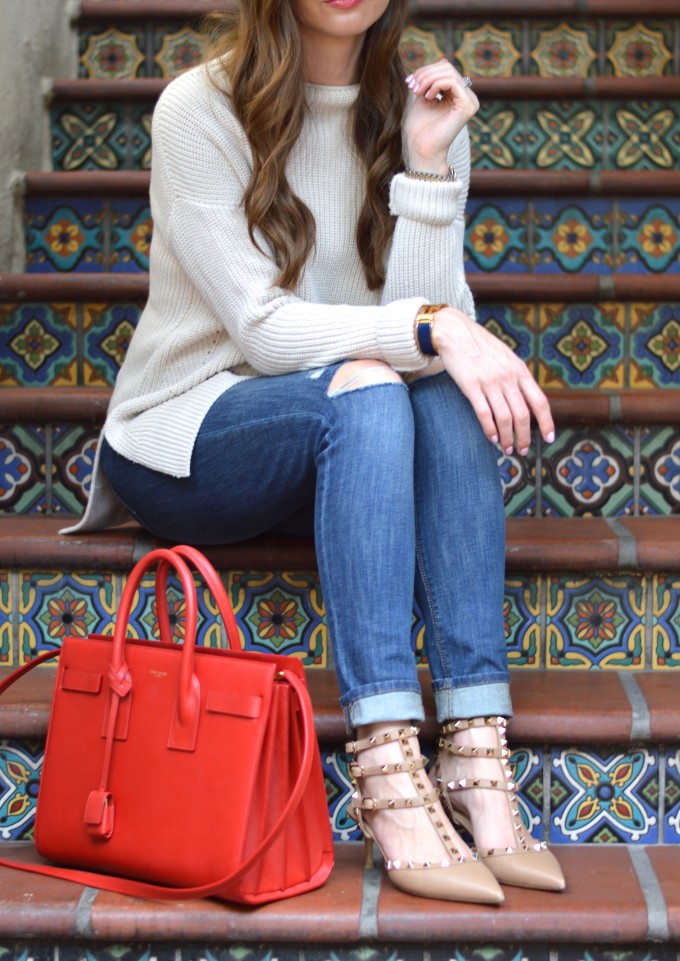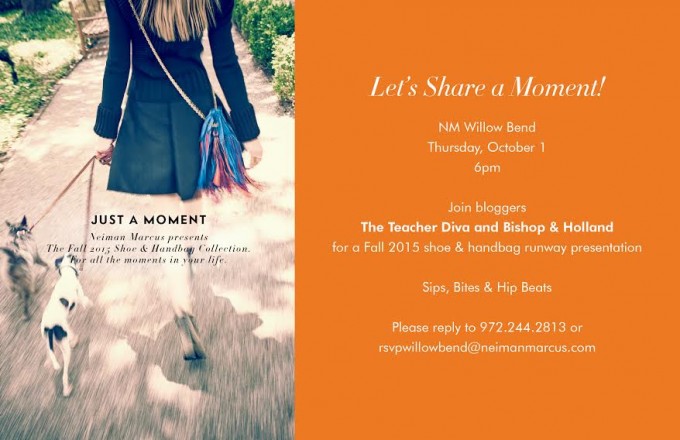 Shop Neiman Marcus shoe and handbag event:

Cheers,