To say the past nine months have flown by is a complete understatement. I cannot believe that I am at the end of this pregnancy and we will be meeting our baby so soon. We can't wait! For those of you that have been asking, we have made major progress on the nursery, cleaning/organizing the whole house and making a few last minute purchases, including the sweetest baby boy and baby girl going home outfits! I am hoping to have the rest of my to-do list complete by Thursday when I hit 38 weeks. At that point, Baby can come at anytime, so I'm trying to prepare as best I can.
We were hoping to get another outfit post done for today, but after enjoying Christmas, working hard in the house, taking cover from tornadoes and then freezing rain, it just didn't happen! But, we thought it would be fun to share my maternity style over the past 38 weeks. The bump didn't really make an appearance until 20 weeks, so these outfits are from 20 weeks on. I am hoping to post my last bumpdate next week, and hopefully one last maternity style post the week after, unless of course Baby decides to come early (which I would not be opposed to!).
Thank you for reading along and sharing in this exciting time over the last nine months. I can not wait to introduce you to Baby Coffman in a few short weeks. PS: Any guesses… boy or girl?! We are so excited to find out!
details: draped dress|rockstud pumps|grey clutch (similar)|gold aviators|necklace|watch (similar)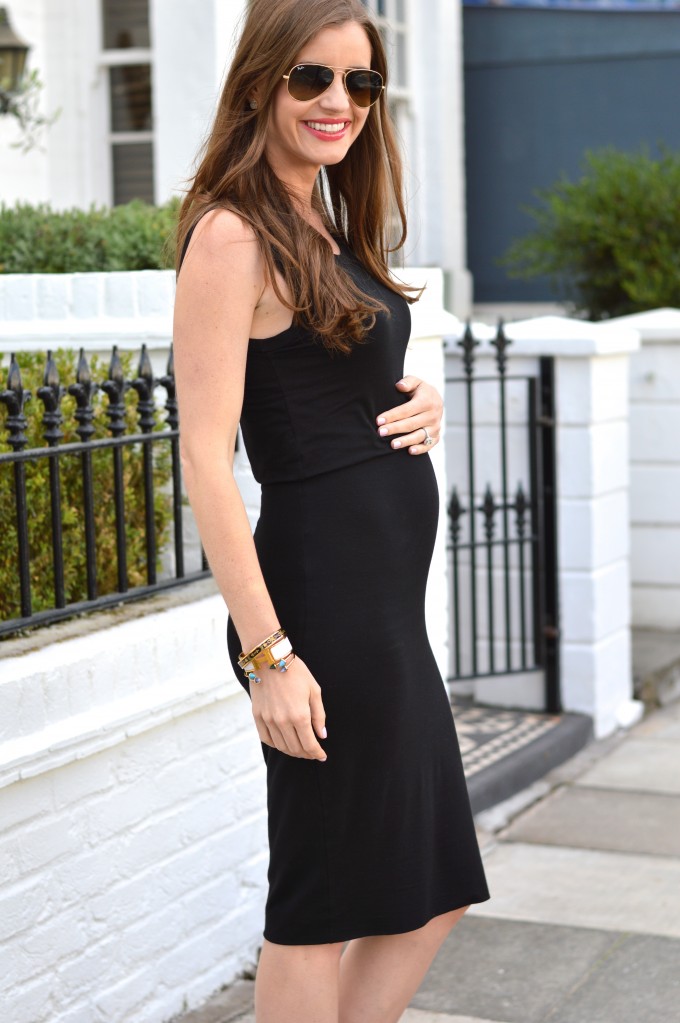 details: sleeveless midi dress (only $48!)|gold aviators|leopard lace-up flats (only $45!)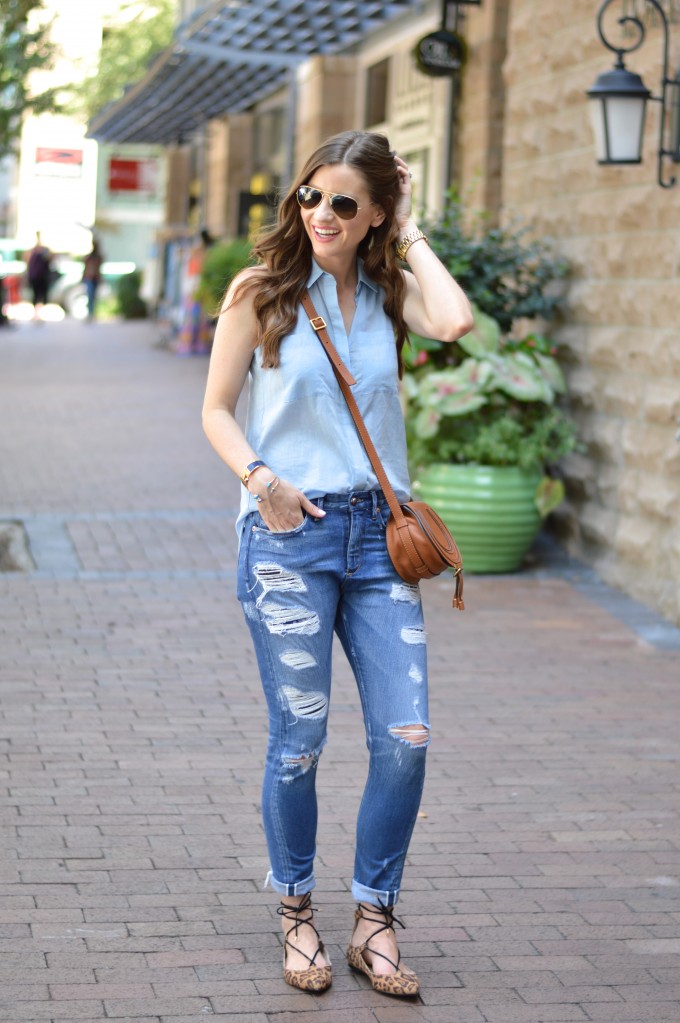 details: leopard flats (these run small, go up one full size)|blue sleeveless button down-old (similar)|jeans-old (similar)|crossbody bag|watch|sunglasses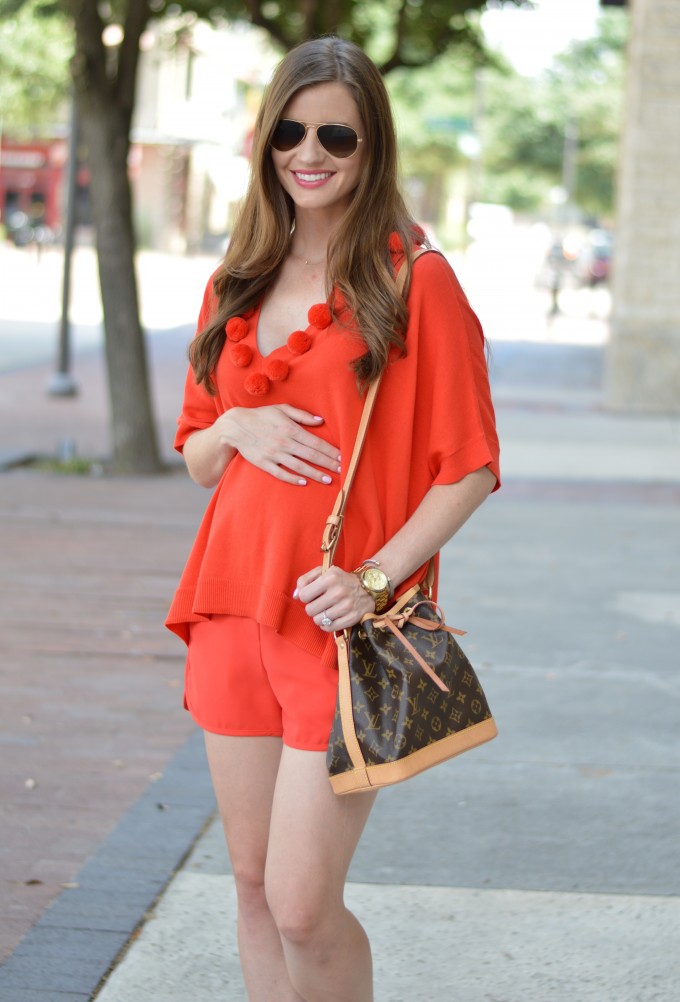 details: pom pom sweater|shorts (now on sale and under $100)|handbag (similar)|espadrilles|sunglasses|boyfriend watch
details: floral shirt dress- c/o|black sandals (similar under $80)|mirrored clubmasters|handbag (similar under $200)
details: floral ruffle dress (only $90!)|red tote bag (similar under $500)|rockstud kitten heels (similar)|gold aviators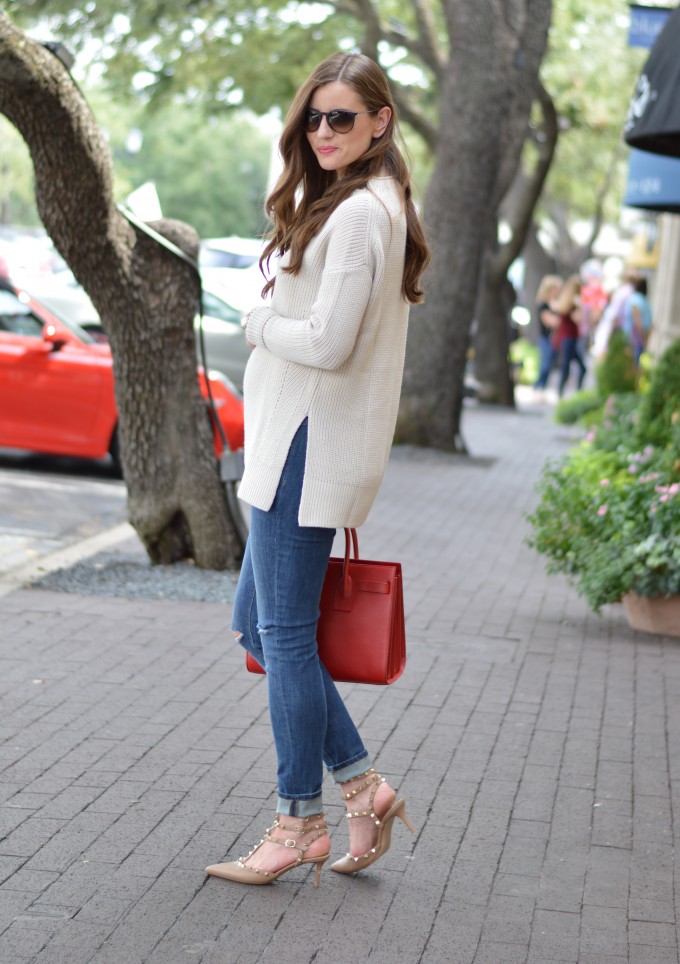 details: cream sweater|maternity denim (non-maternity here)|red tote bag (similar under $250)|rockstud kitten heels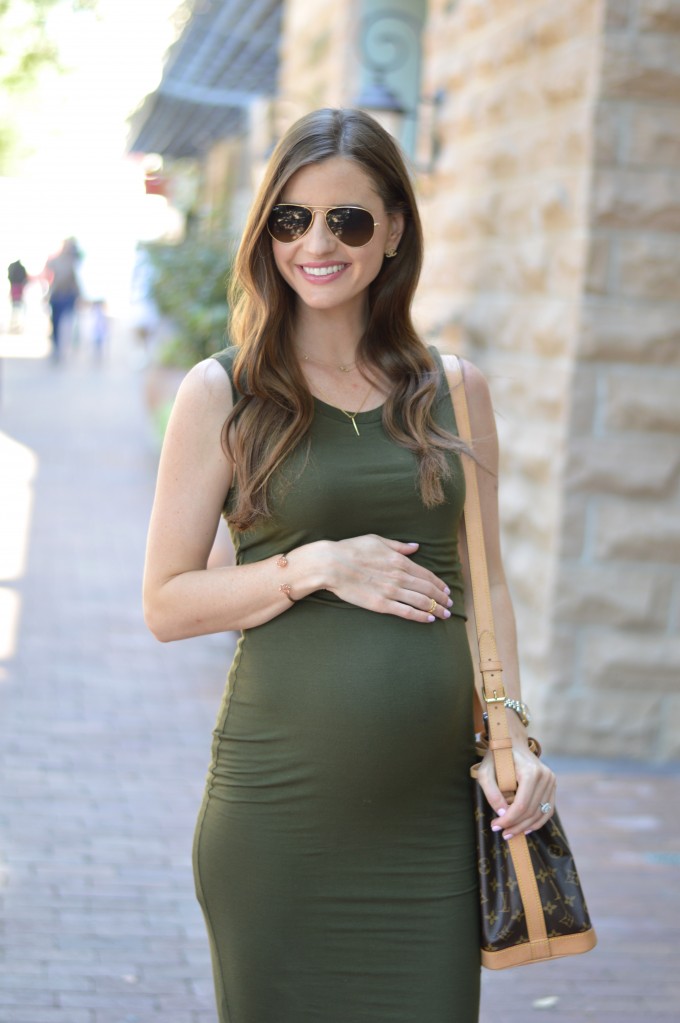 details: hunter green bodycon dress- only $48 and non maternity|bucket bag (similar)|leopard flats- only $45!|gold aviators|rose gold bracelet
details: lace maxi dress (on sale!)- c/o (also available here)|crystal drop earrings- old (similar under $40)|rockstud pumps (similar under $100)|black clutch (similar)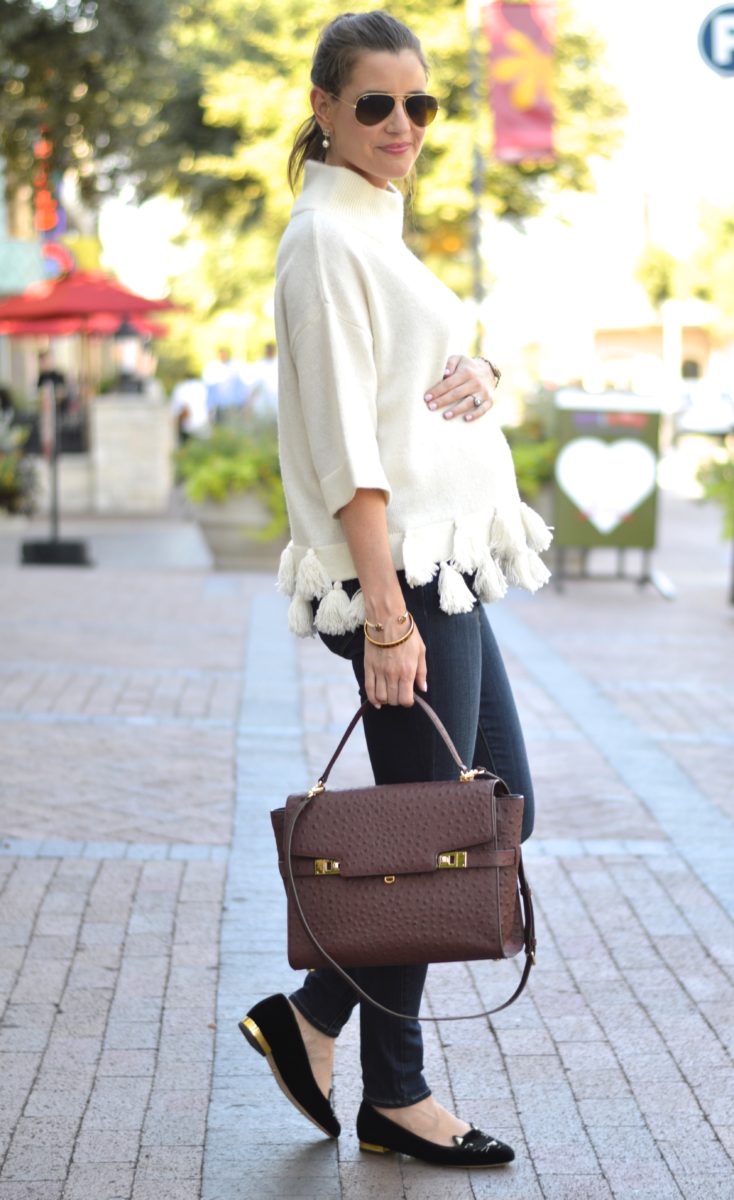 details: sweater-c/o|jeans-c/o (non-maternity style)|flats|handbag-c/o|sunglasses|rolex watch (similar)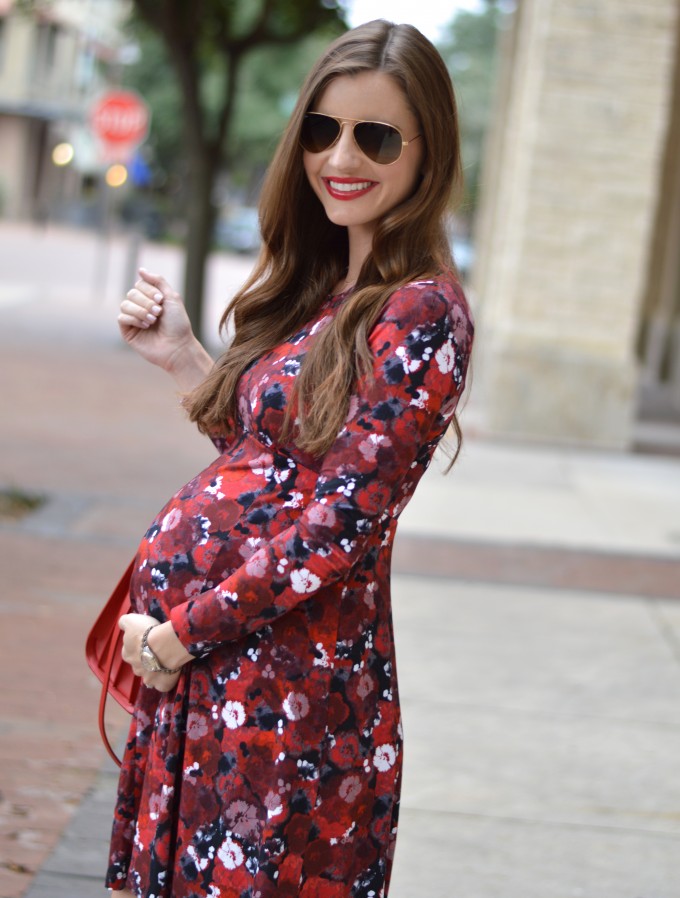 details: floral dress- c/o (non-maternity)|over the knee boots|red tote bag|sunglasses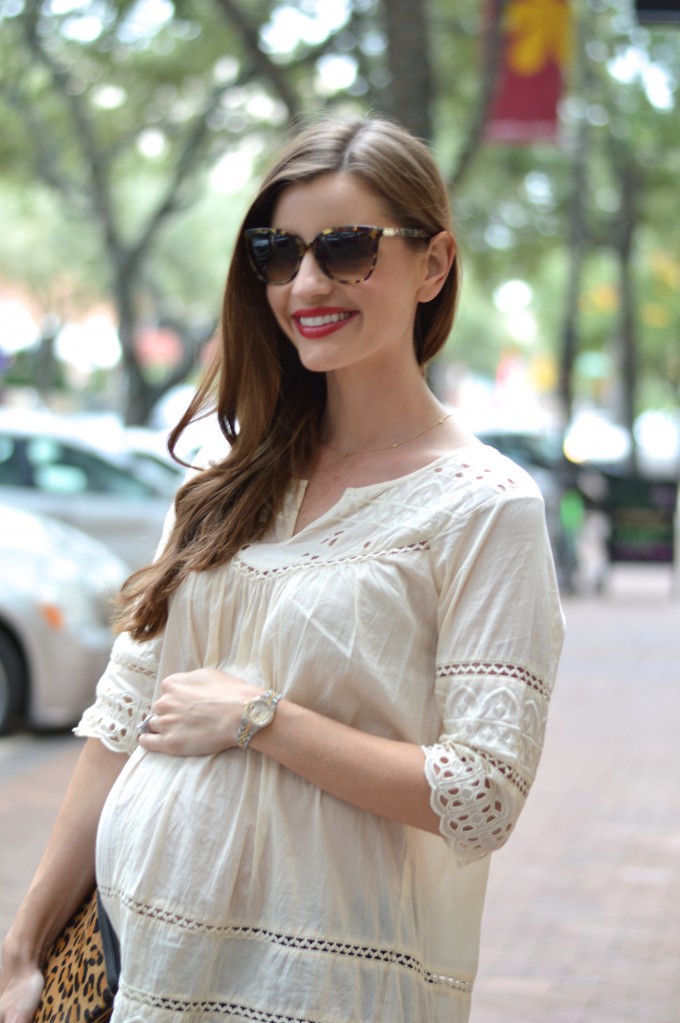 details: lace top- c/o (non-maternity)|skinny jeans- c/o (non-maternity)|red suede heels (similar)|leopard clutch-old (similar)|sunglasses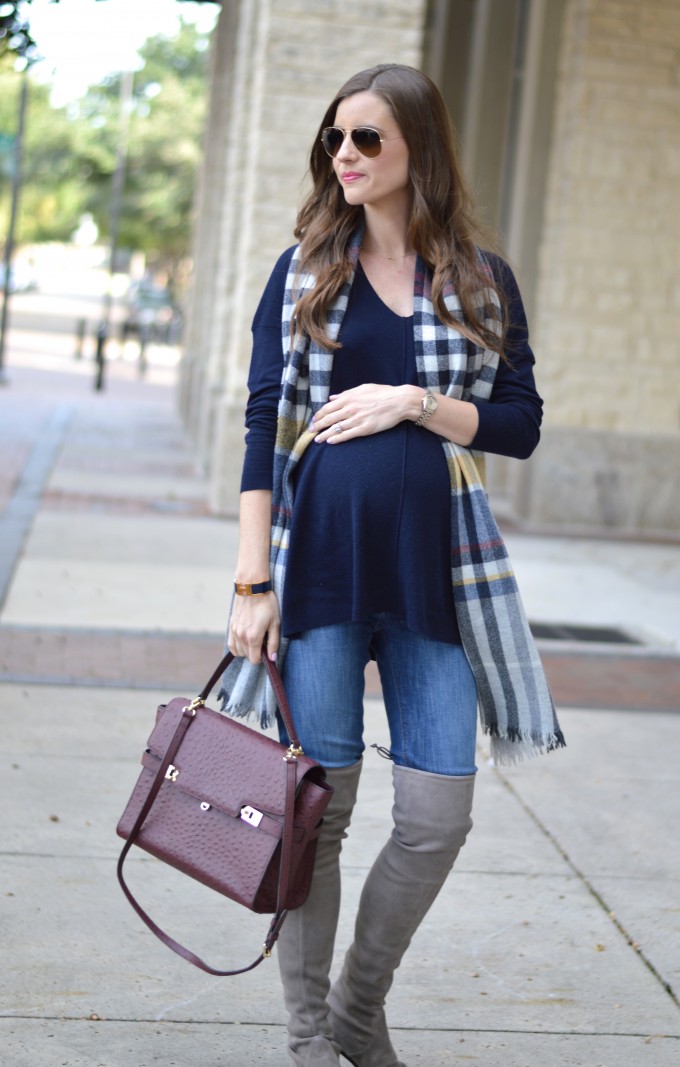 details: navy sweater (non-maternity)|plaid scarf (similar)|ostrich satchel- c/o|suede over the knee boots|distressed denim-c/o (non-maternity)
details: white lace dress- on sale!|rockstud pumps (similar under $100)|pearl earrings- only $32!|link bracelet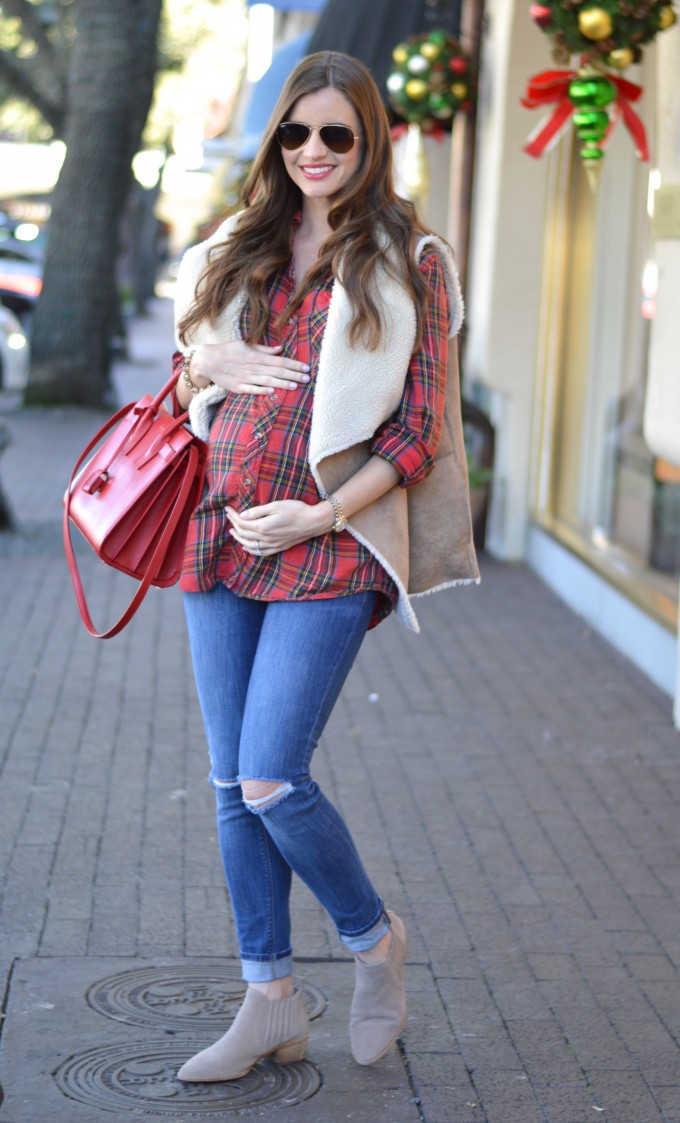 details: plaid shirt (maternity version)|distressed jeans (maternity jeans- c/o)|sheepskin vest- c/o (on sale!)|suede booties-on sale!|gold aviators|pearl earrings|red tote bag- on sale!|link bracelet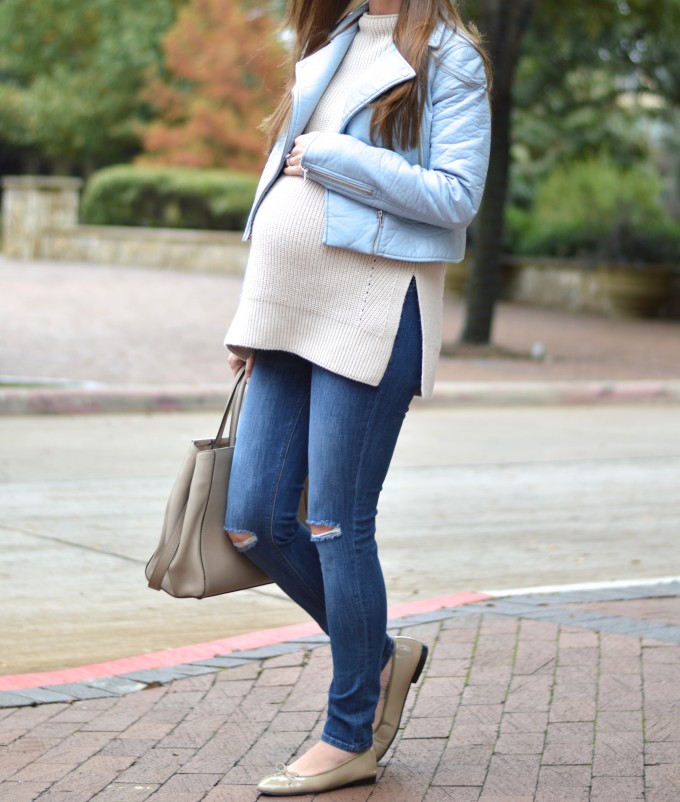 details:  funnel neck sweater|blue leather jacket|distressed denim (non-maternity)|chanel flats (similar)|tote bag|pearl earrings|link bracelet
details: medallion shirtdress- on sale!|suede over the knee boots|tote bag|link bracelet|gold aviators|pearl earrings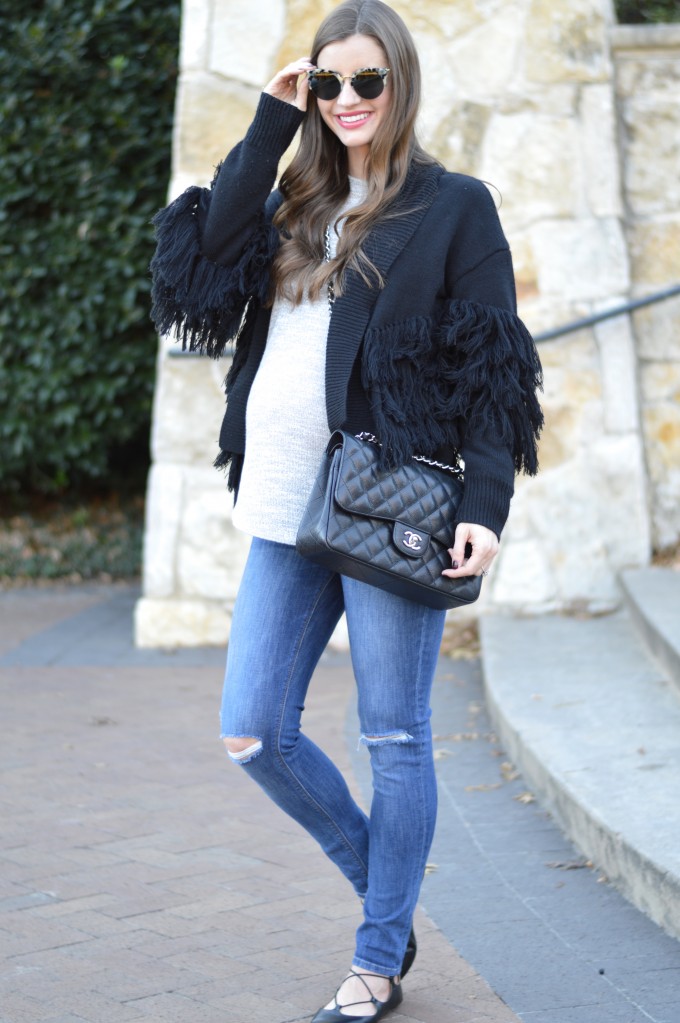 details: fringe sweater|distressed denim-c/o (non-maternity)|grey sweater (non-maternity)|sunglasses|lace-up flats|pearl earrings|chanel handbag (similar under $200)|