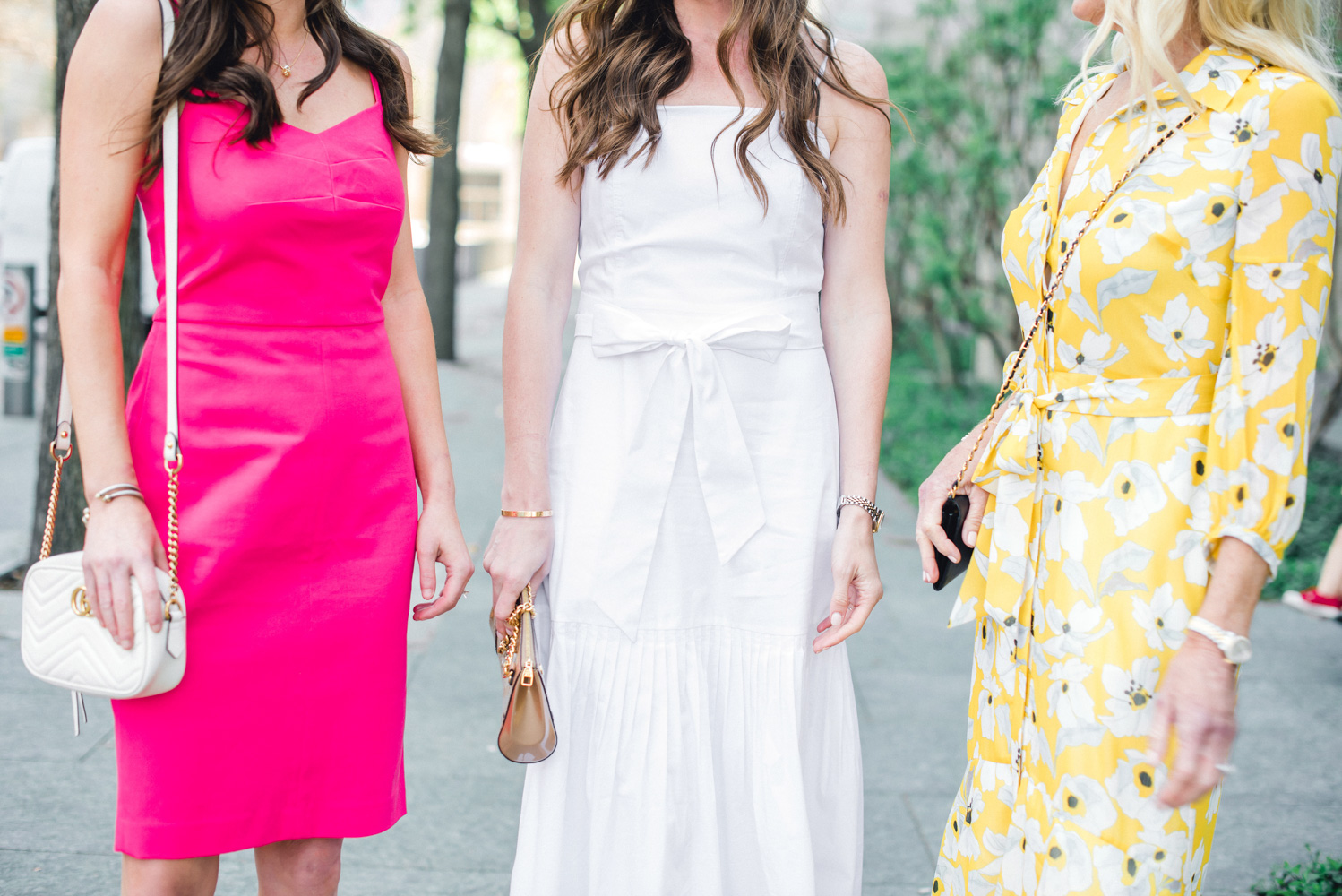 // image via //
Summer is basically here and we all have some summer shopping to do! We can't believe it's already June – so before summer flies by – here are the ten things on our summer wish list! What do you guys have on your summer wish list?
Ten Things on Our Summer Wish List
Crop Top
Katherine is loving the high-waisted trend this summer and this crop top is perfect for all things high-waisted.
Bucket Bag
The color and the nautical feel of this cute bucket bag make it a perfect summer bag and Jean has it on her wish list.
Scallop Swimsuit
This scallop swimsuit has been on Stia's wish list for years – thinking this is the year to take the plunge.
Slides
Can a girl have too many slides? Katherine can envision wearing these slides with so much!
Summer Dress
It's unanimous- we love Misa Los Angeles and this Misa dress is a perfect example of why we do. Jean wants this dress in her closet ASAP!
Sun Hat
This sun hat is packable and has SPF. It's at the top of Stia's list to replace a similar one from a few years ago!
Headband
Katherine thinks (and we all agree!) a headband is such a fun way to do something different with your hair and this one is so adorable!
Coverup/Beach Throw
This is such a cute coverup/beach throw. Jean loves the stripes, the fringe and the maxi length. Plus the easy wear- tie it at the top and go!
Statement Earrings
Stia loves statement earrings and these gold ones are a must-have!
Pajamas
You guys know how much we love pajamas, so it's no wonder we all have new pajamas on our wishlist! How adorable are these strawberry printed ones?!
Shop Ten things on our Summer Wish List:

Cheers,
Stia, Jean and Katherine