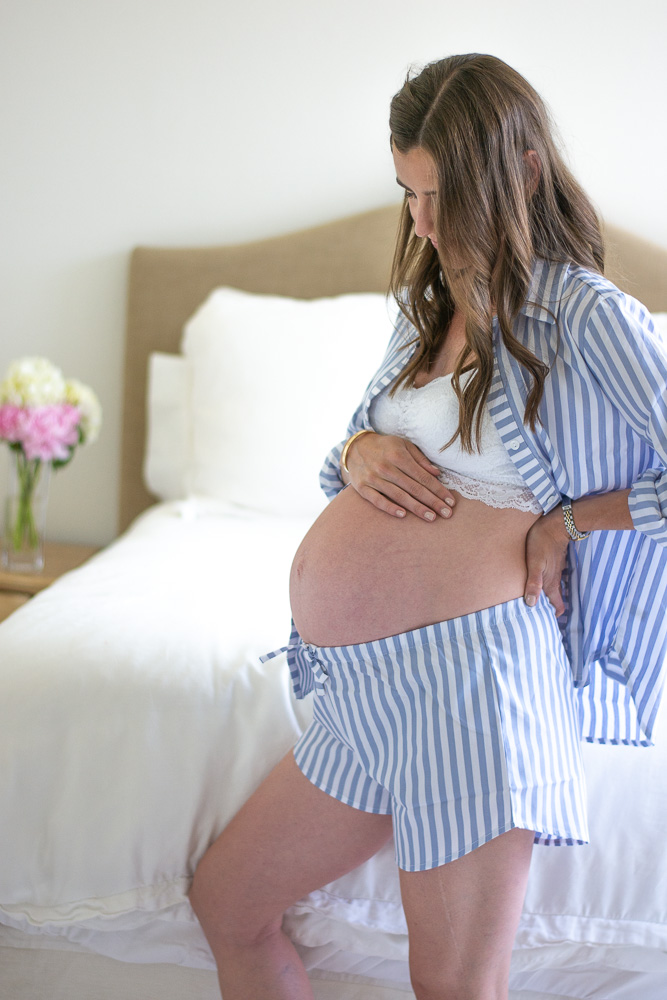 I can't believe we are in the final countdown to baby! I've been nesting like crazy and I've finally gotten around to getting my hospital bag stuff together and ready to throw in my bag when needed!
Caleb was out of town earlier this week and now that he's back home, I can relax knowing he won't miss the birth of our baby! I don't expect the baby to come earlier than my induction date, but you never know. We are busy wrapping up a few things and enjoying our time with the boys before they meet their new sibling!
With this being our third time having a baby, I still believe a less is more approach is best for the hospital. If all goes smoothly, I pray we just have to spend one night in the hospital. We had the option with Henry, but he started choking on amniotic fluid and, on the nurses advice, we decided to stay put for the second night. I plan to bring two sets of pajamas in case, but this is what's in my hospital bag this time around!
What's in My Hospital Bag
Clothing

Toiletries

For Baby
Going home outfit: While we're in the hospital, I typically keep the baby swaddled in the hospital blankets, so will just pack a going home outfit. Henry wore this darling debut set a lot when he was a newborn, so we have one blue and one pink for this baby, depending on the gender!
Blanket: Blue or pink polka dots depending on gender.
Car seat: We got the MESA car seat in a pretty blue/gray color for this baby!

Misc.
iPhone Charger: With an extra long cord to reach the hospital plugs.
GH Mumm: Having a baby is to be celebrated and we plan to toast our new baby just like we did for William and Henry and my parents did for my brother and me! We always bring GH Mumm to continue the tradition.

Cheers,
Stia, Jean and Katherine