We are so excited to officially introduce you to William Harris Coffman! He was very punctual, born on his due date, Thursday, January 14th at 10:57 pm, weighing 8 lbs 11 oz and 21 inches long. To say we are smitten and have never loved anything more is an understatement! What a gift from God.
On Wednesday, January 13th, Caleb and I went to our weekly doctor appointment, scheduled an induction for the following Wednesday, and went about our day. We met my family for lunch at Neimans, my mom and I shot an outfit post, then all six of us met for Thai food at The Mint. While at dinner, I started to have some mild cramps, but nothing that I thought could be contractions. I guess spicy food can induce labor 🙂 I had experienced an increasing amount of Braxton Hicks, and this didn't seem that much different. After leaving dinner, Caleb and I stopped by Party City to pick up bubble-gum cigars (one pink box and one blue box), TCBY for frozen yogurt and then headed home! I still didn't believe that I was in early labor, but decided to play it safe and went to bed early in case the next day was a long one.
At 4 am on Thursday morning, I woke up to more cramps. They were infrequent and not painful, so I tried to go back to bed. At 6 am, I decided to wake Caleb because they were starting to be more frequent and more painful. We got up and ate breakfast, I picked up around the house and then took a bath to relax, still not convinced I was in labor. Around 9 am I decided to lie down and try to get some rest. When I got up at 9:30 (I am not a napper), I felt a gush of water and was shocked that my water had just broken. We ended up at the doctor to verify what we already knew. She confirmed that my water had broken and that I was 5 cm dilated. She then sent us on our way to the hospital! Thankfully, our hospital bags were already packed, and we checked in around noon.
After checking in to the hospital, I labored for about six hours. Labor is no joke! Caleb and my mom were there to help me through contractions, while the rest of our families were patiently waiting in the waiting room. My contractions were one right after the other with no breaks in between. The pain was so excruciating and unfortunately I got sick, at that point I had had enough. I was planning an unmedicated birth, but when my doctor came in and said we needed to start pitocin, I caved and got the epidural. At about 7:00 pm, I was feeling much better and able to converse like a normal person! We let the pitocin and epidural work their magic and at about 10:00 pm, I was ready to push. I pushed for about 30 minutes, the nurse called my doctor to come at about 10:45, and after four more pushes our precious baby was born!
There has been no other feeling in the world than Caleb announcing "It's a boy!" and having our precious baby boy laid on my chest. Happy tears came from both of us and we were so excited to welcome our son into the world. There truly is nothing like the miracle of pregnancy and giving birth. We are so thankful for this blessing from God!
Now that we have settled into our new normal, we honestly can't imagine our lives with out William. Yes, sometimes those 5:00 am feedings are tough, and I have called my mom a handful of times in tears, but they are all worth it. Will has us laughing all day long (the boy has loud bodily functions!) and his snuggles are seriously the best. It's true what they say, you can never fully understand the love your parents have for you until you become a parent yourself. Welcome to the world William Harris– we love you more than you know!
on stia: white lace dress|valentino flats (similar under $100)|pearl earrings
on caleb: nordstrom dress shirt|ferragamo loafers|levi's
on will: bow swaddle- c/o|monogrammed diaper cover- c/o|pom pom hat
nursery details can be found here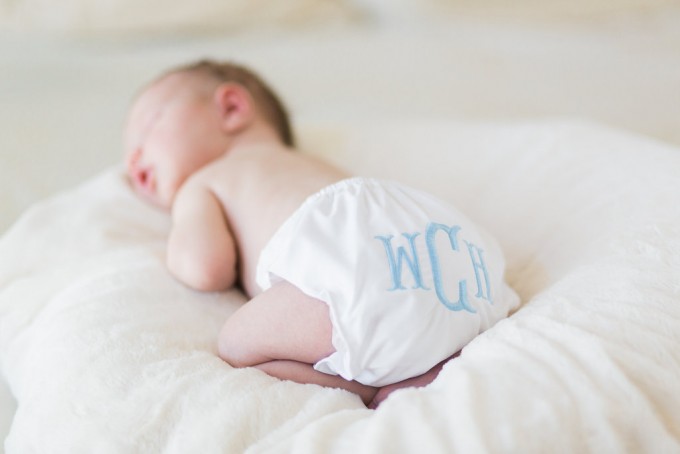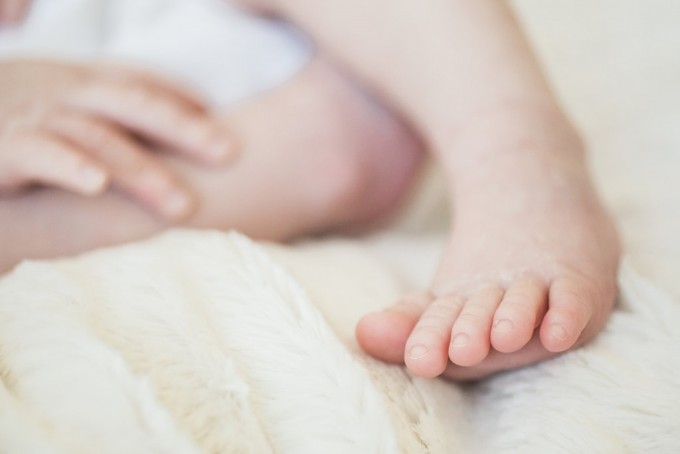 on stia: white lace dress|valentino flats (similar under $100)|pearl earrings
on caleb: nordstrom dress shirt|ferragamo loafers|levi's
on will: bow swaddle- c/o|monogrammed diaper cover- c/o|pom pom hat
nursery details can be found here
Photography by: Jennifer Yarbro Photography
Cheers,