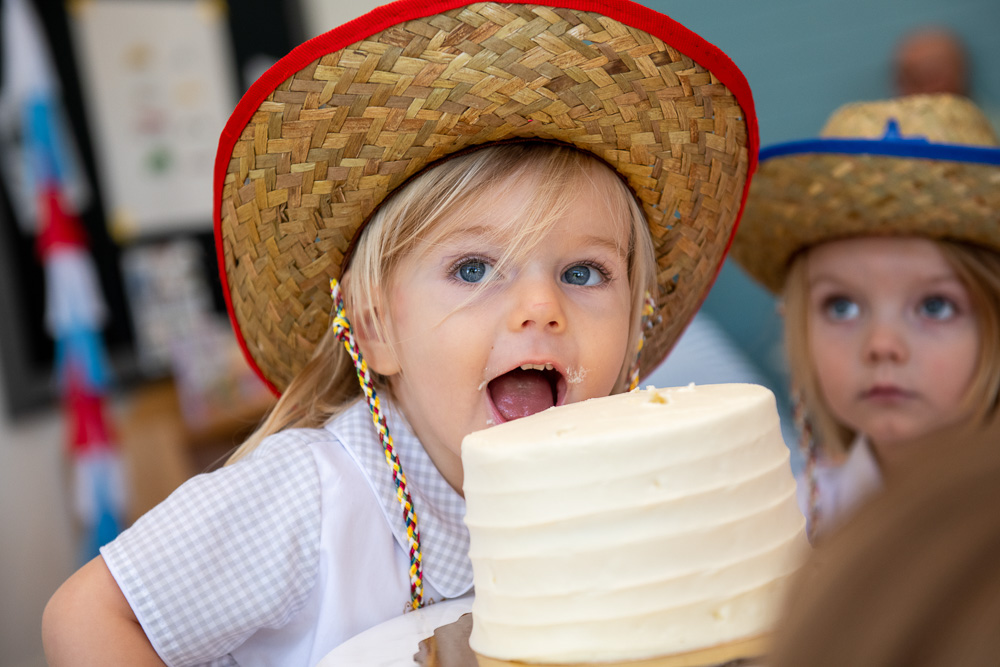 Happy Birthday Henry! We had the best time celebrating Henry's Second birthday at Play Street. We invited all of his friends and family and it was so special celebrating with the birthday boy. Most importantly Henry had the best time!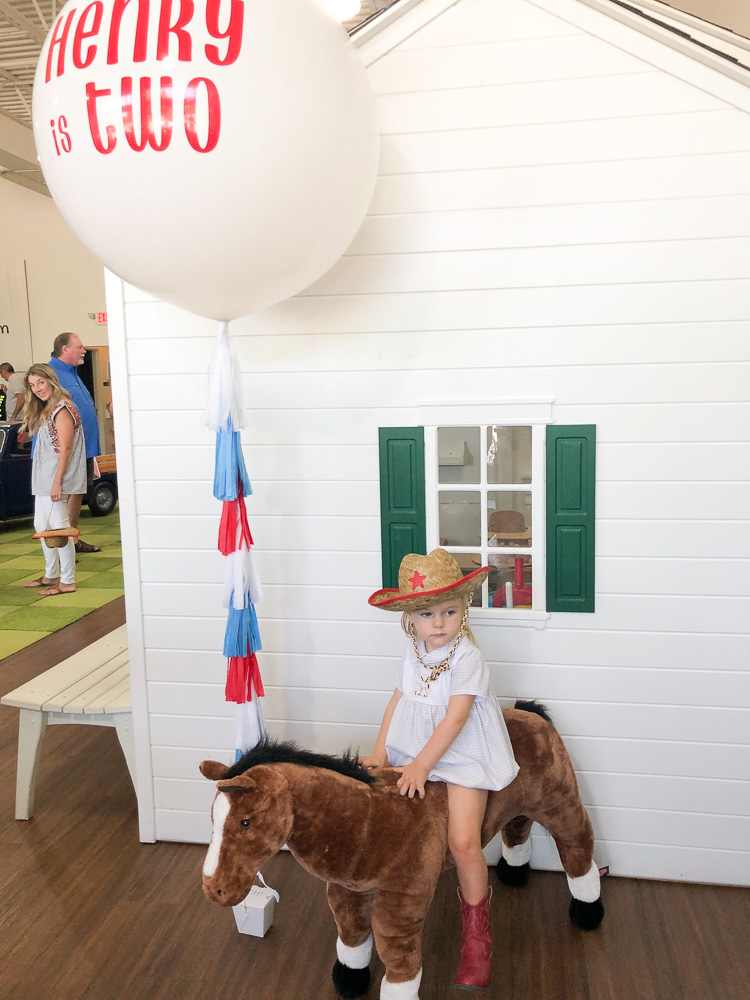 Invitations
In the past, we've ordered the boys' birthday party inviations from Love Lucy, so we were so sad to hear that Lucy decided to take a break from doing invitations (she just had her fourth baby!). We knew we would have to find someone to do the invitations for Henry's birthday party. I stumbled upon Bryna Cumplido events and loved her invitations. We did a custom design for Henry's pony party invitation and we are just so happy about the way they turned out. The pony invitation is now available for purchase in her shop. We ended up having her design the invitation for my grandmother's 80th birthday, Ford's Sip & See and the boys' Pumpkin Party!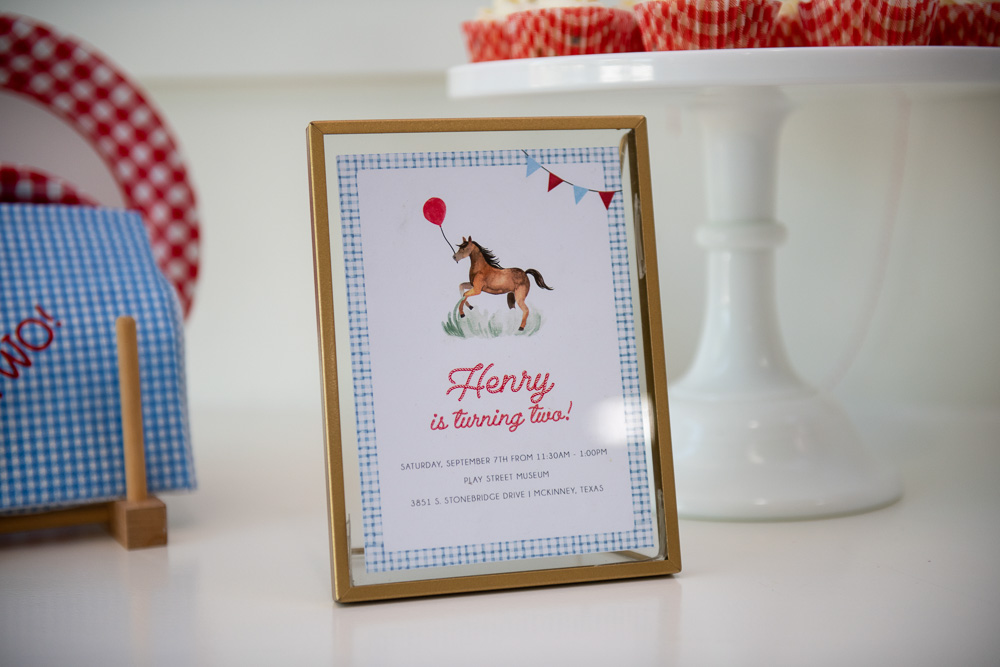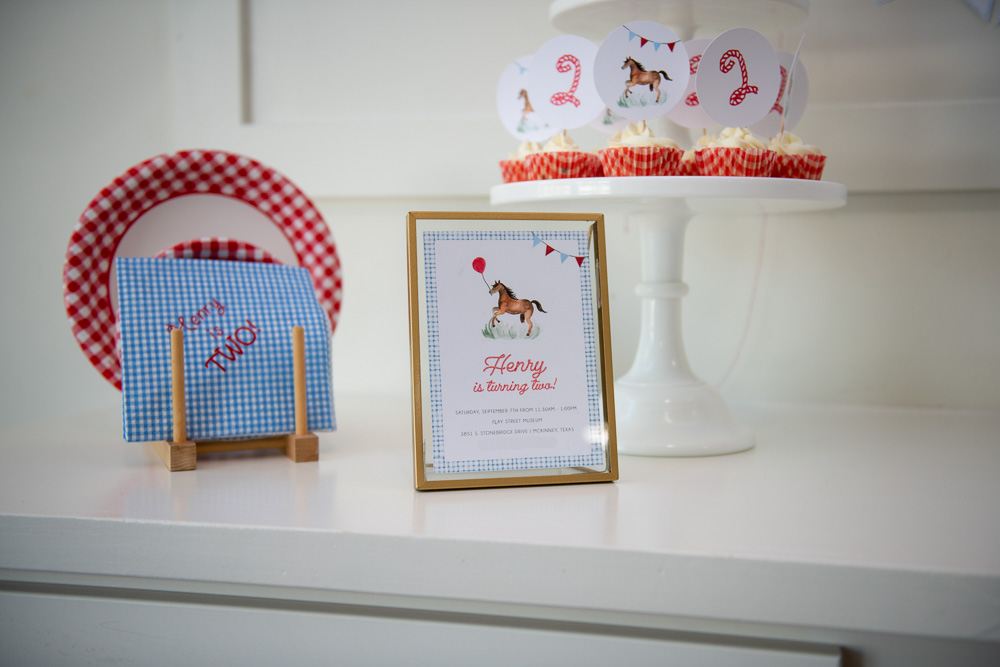 Venue
Henry loves Play Street Museum, so it seemed natural to do his Second Birthday party indoors (it is September in Texas) at his favorite play place. Since our theme was a pony party, we decided that Play Street McKinney was the perfect spot – it's theme is "on the farm". The kids loved playing in the barn, on the truck and hearing the cow say "Moo." One of my favorite parts of having a party at Play Street is how great the staff is. You are able to set-up 30 minutes before your party and the staff is so helpful. They guide the party – inviting the kids in to play, helping direct everyone over for food and cake, and then guide everyone out when the party is over. It's seamless and they have it down to an art!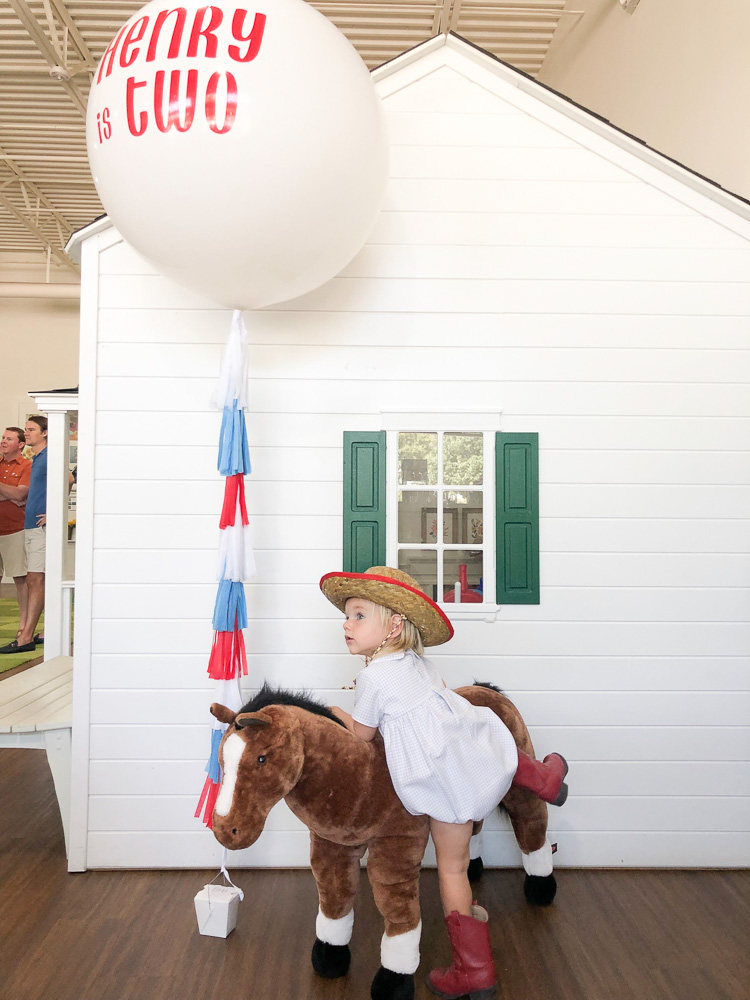 Food/Drinks
Henry's party started at 11:30, so we decided to provide lunch. One of his favorite foods is pizza, so of course that is what we served! Pizza, cupcakes, juice boxes and water made for a quick lunch so the kids could get back to playing!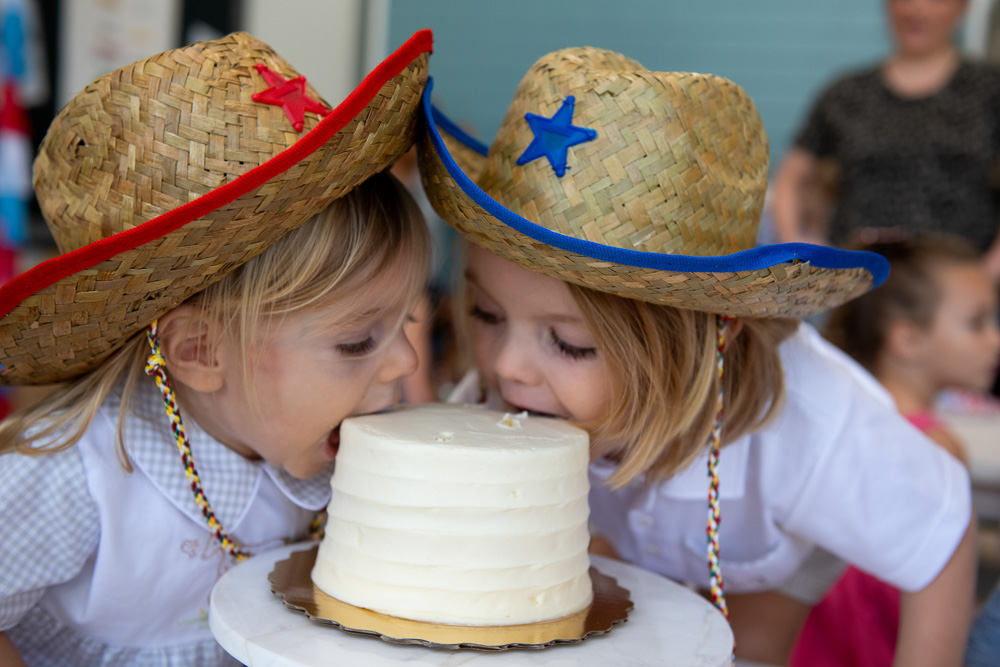 Decor
Everything is as cute as can be at Play Street, but it's always fun to go all out for a party theme. The cake/food area is a clean slate, so we had a lot of fun coming up with a plan to decorate! We worked with Float Balloon Bar to create the perfect balloon garland – horse included! We also had two large balloons – one to greet everyone and one by the food. Our invitation designer Bryna worked with us to create a banner, cake topper, cupcake toppers and welcome sign – it all matched the invitations!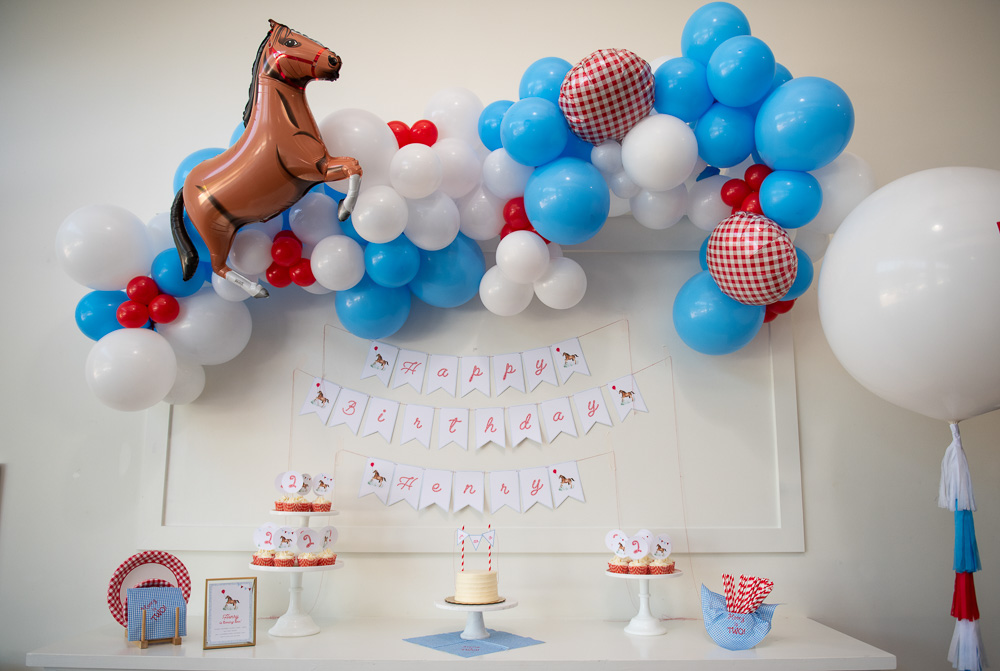 What the Boys Wore
We found these adorable pony outfits at Dondolo last winter and we are so glad we bought them then! They wore the cutest red cowboy boots and these cowboy hats that were passed out as party favors to all the kids!
Cheers,
Stia, Jean and Katherine