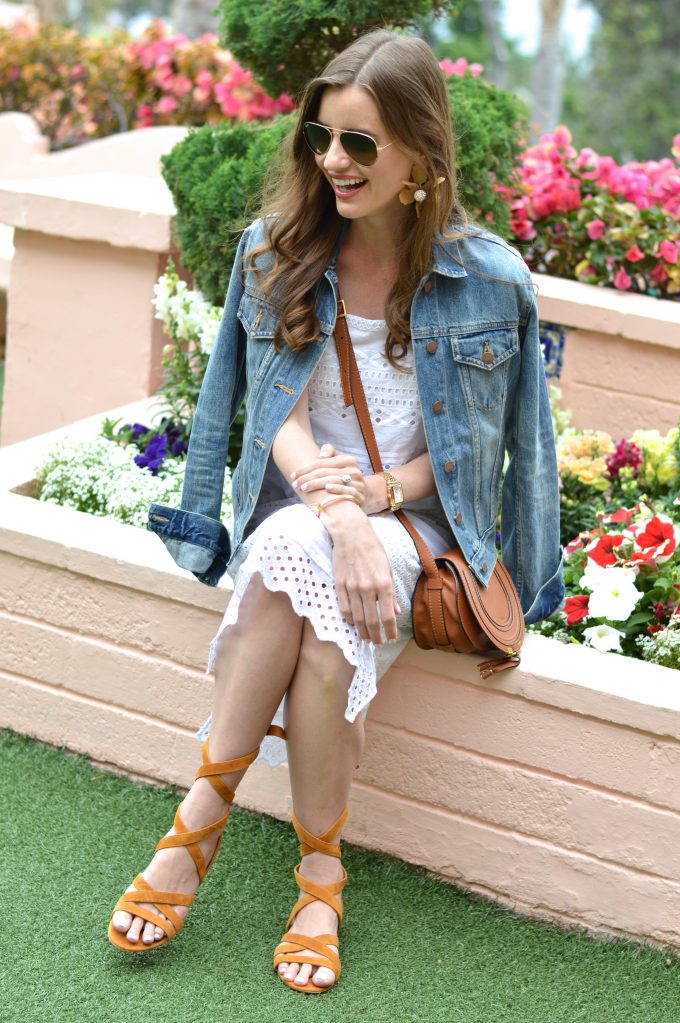 Summer is one of our favorite times of the year… Summer dresses, beach vacations and new shoes. It's no surprise that we love shoes, so you can imagine how excited we were to discover a footwear brand that still handcrafts each shoe in Italy, but at prices that are reasonable! We love the limited editions that are released each month. The craftsmanship is exquisite all the way down to your shoe's arrival in a personalized shoe box. Plus, they have a collection of shoes that fit any/every lifestyle.
On the subject of lifestyle, the three of us have a lot similarities in our lifestyles, but also some key differences. Stia is now running around with a baby everyday, so she's not wearing as many heels. Katherine works at a law firm, so she is almost always dressing up for work during the week, but likes to be yoga-casual on the weekend. And Jean is trying to spend as much time as possible with her grandson William, but she still loves to dress up for date nights with Bill. We hope you enjoy reading a little bit about us and which shoes fit each of our lifestyles best. As always, thanks so much for reading!
About Us:
Hi! I'm Stia, the daughter of the bishop & holland team. I am the one who asked Jean and Katherine to start this blog with me two and a half years ago and I am so glad they were up for it, even though we had no idea just what we were getting into! I was born and raised in Texas. My husband Caleb and I met in Economics class at Baylor and after a (few) break-ups we realized we were meant for each other! We have now been married for four years. I am a new mom to 5-month old William and am loving every second of it. After working in a corporate job for over 5 years, I made the decision to stay at home with William, raising him and helping more on the blog. I prefer take-out to cooking, I would wear a dress every day if I could, Pinot Noir is my drink of choice and I jump at any opportunity that involves traveling. I love working on the blog and I am so thankful that God has given us this creative outlet and the fun of working together!
Shoes that fit Stia's lifestyle: neutral flats for everyday errands, lace up sandals to wear with a summer dress and these mules for dinners out with Caleb and William.
on stia: fiume sandal in luggage- c/o|tiered eyelet midi dress- 40% off!|deco diamond watch-c/o|jean jacket|gold aviators|lily earrings-c/o|crossbody bag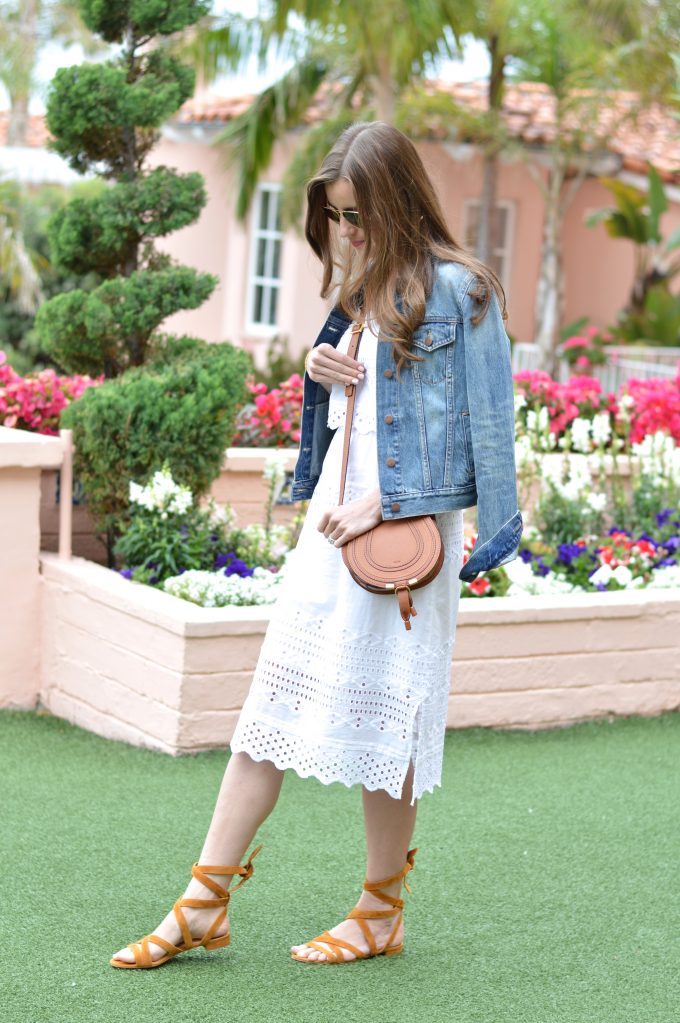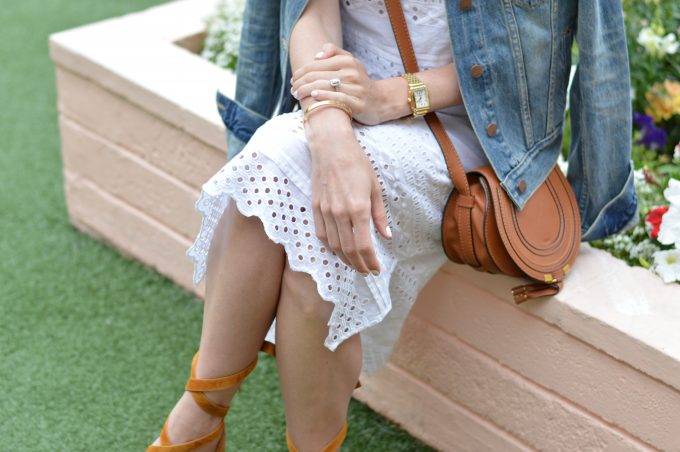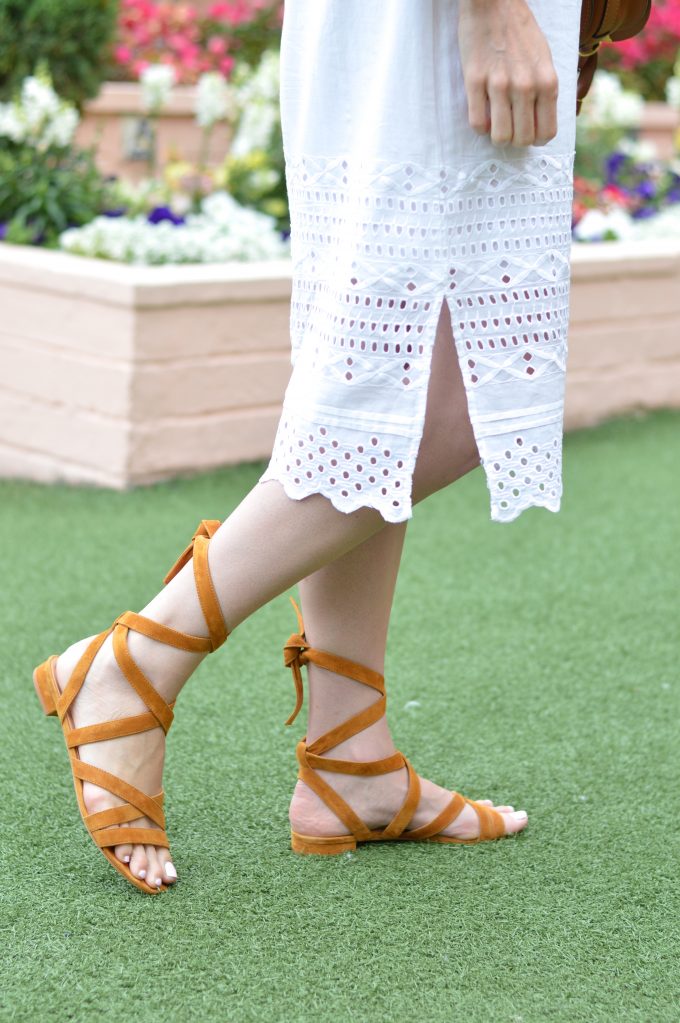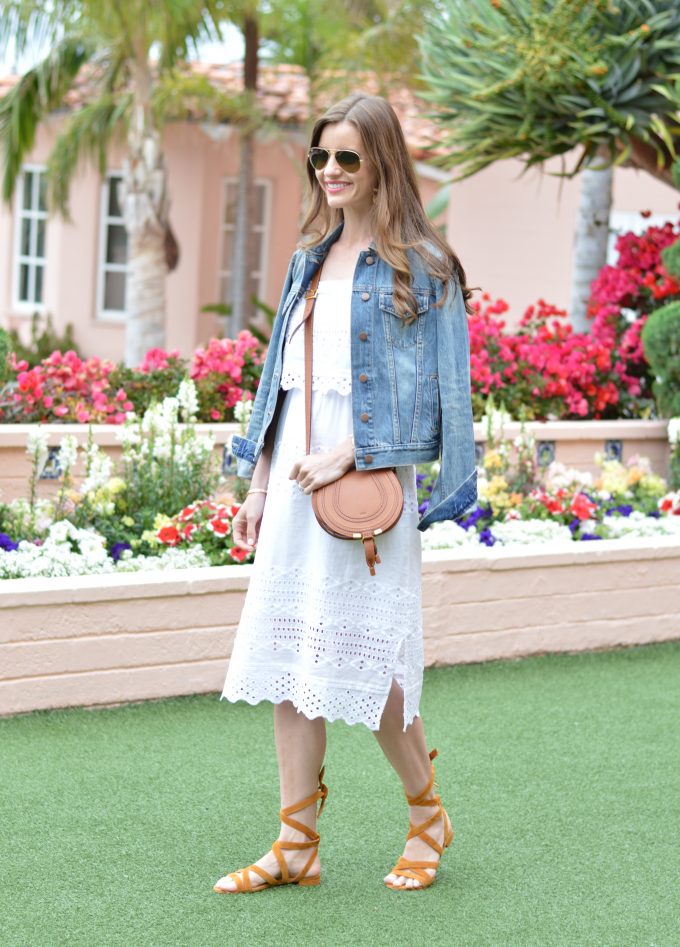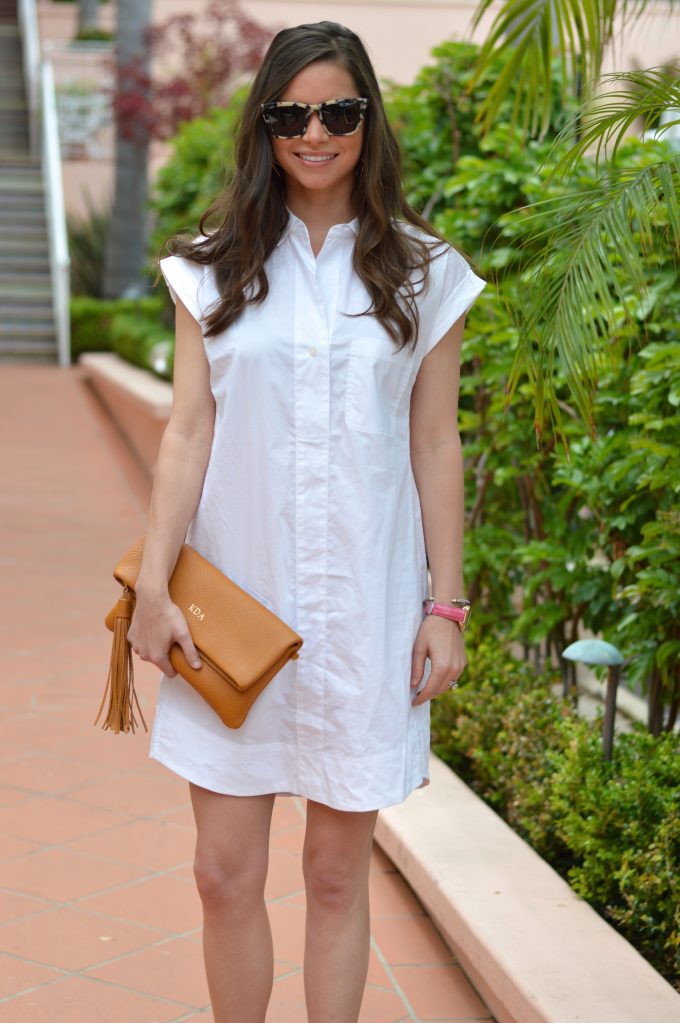 Hi I'm Katherine, the daughter-in-law part of bishop & holland! I was born in Dallas, but grew up in Austin. I went to Baylor where I met my husband Justin. We've been married five years and it has been a blast. I am a dog person, but in reality Justin and I have two cats! Anything to do with fitness is right up my alley. Flybarre classes are probably my favorite, but I love going to Flywheel with Justin for spin class and heading next door to our favorite Thai restaurant afterward. I love spicy food (the hotter the better!) and cooking with Justin- we have been known for undertaking some crazy recipes! I love rosé, and vegetables are my favorite food, unless there is mac 'n cheese present 🙂 Working together on the blog has been such a fun adventure for us all and I love seeing God's provision and blessing played out through it!
Shoes that fit Katherine's lifestyle: the perfect pumps for work, these platforms for date night with Justin and these driving loafers for the weekend.
on katherine: cintola sandal in mocha- c/o|white shirtdress|deco diamond two tone watch- c/o|gigi new york clutch-c/o|pearl earrings- c/o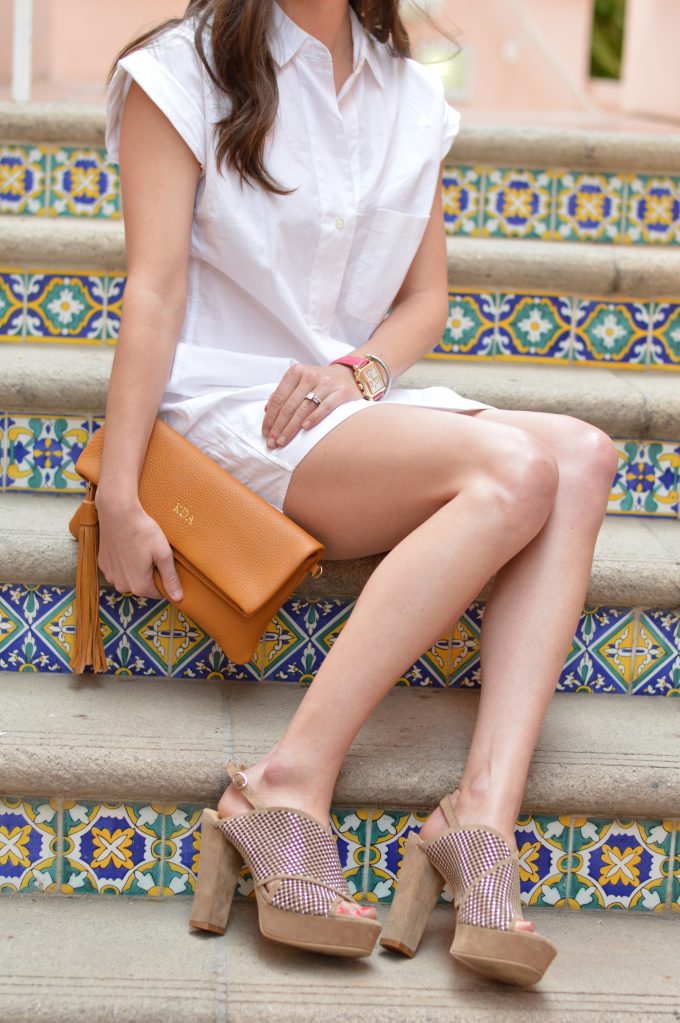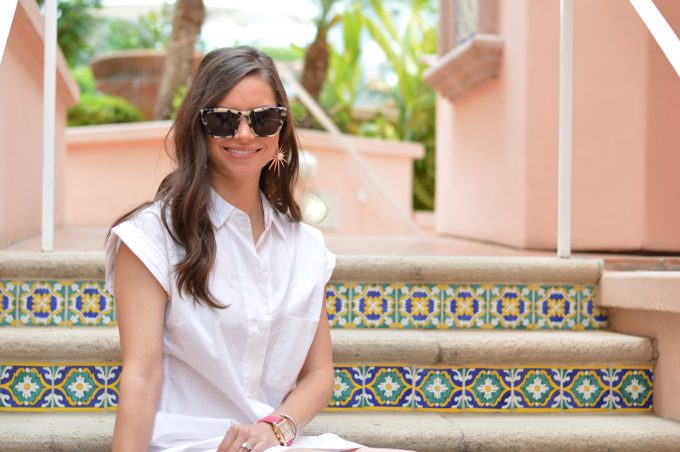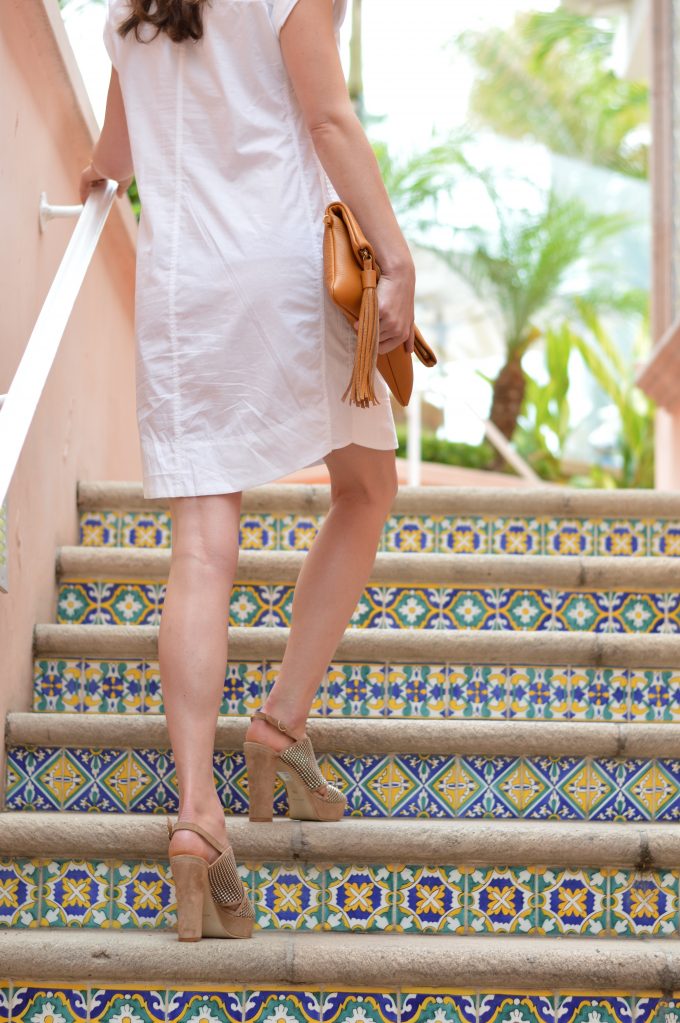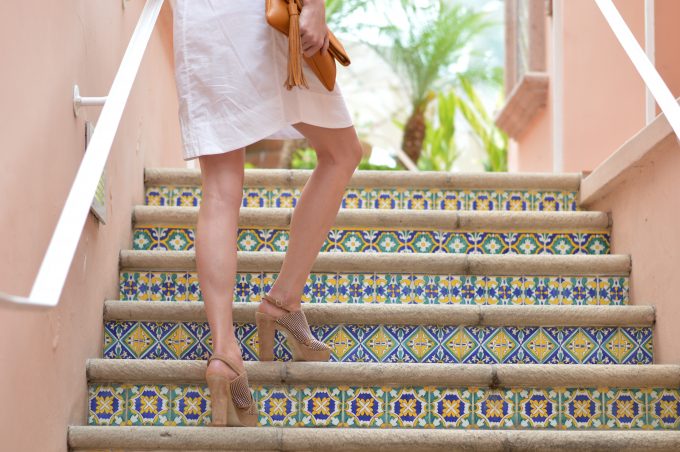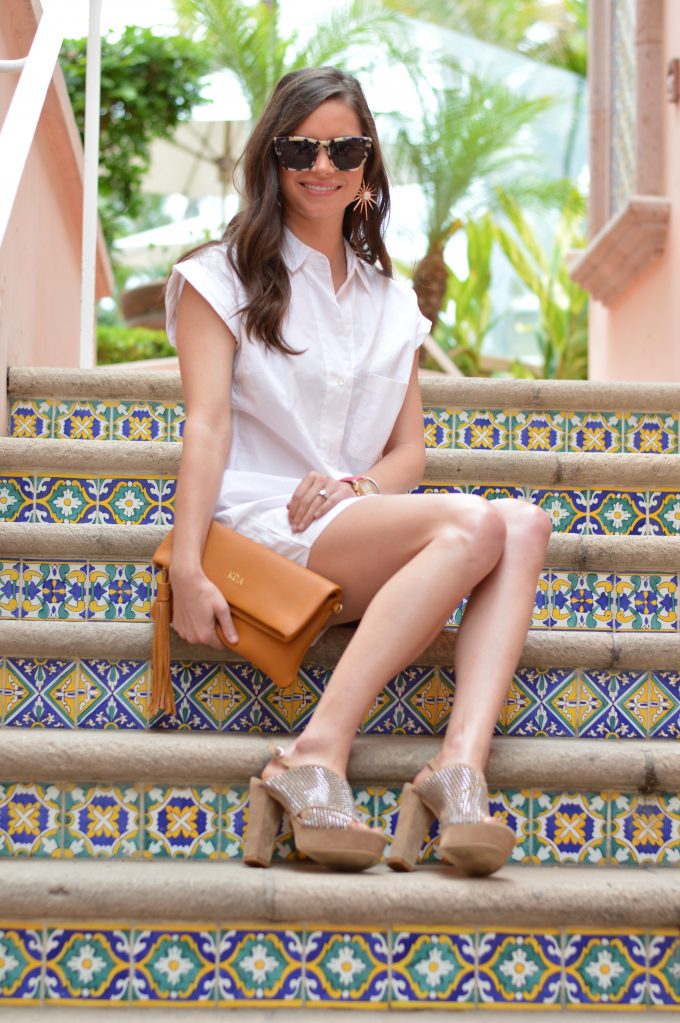 Hi! I'm Jean. I'm the mom/mother-in-law of the bishop & holland team and love every minute of it. What could be better than working with your two favorite women in the world? But wait, it just got better… I recently became a grandmother! I have the amazing blessing of being William's Gigi. I am a California Girl born and raised, but feel like I am a legitimate Texan, now that all my kids and my grandson are Texas born. I have been married to my husband/best friend Bill for 33 years. We have had our ups and downs, no doubt, but the ups (and God's grace) far outweigh the tough times, and I love being married to this man. I love iced coffee and rosé, chocolate chip cookies and the beach. And absolutely anything that involves this family! Thank y'all so much for following along!
Shoes that fit Jean's lifestyle: a pair of slip-on sneakers is perfect for shooting blog posts, a pair of city sandals that can go from day to night and the prettiest lace-up heels for wedding season
on jean: attorno sandal in taupe- c/o|palm leaf print dress|deco diamond watch- c/o|green clutch (similar)|tortoise sunglasses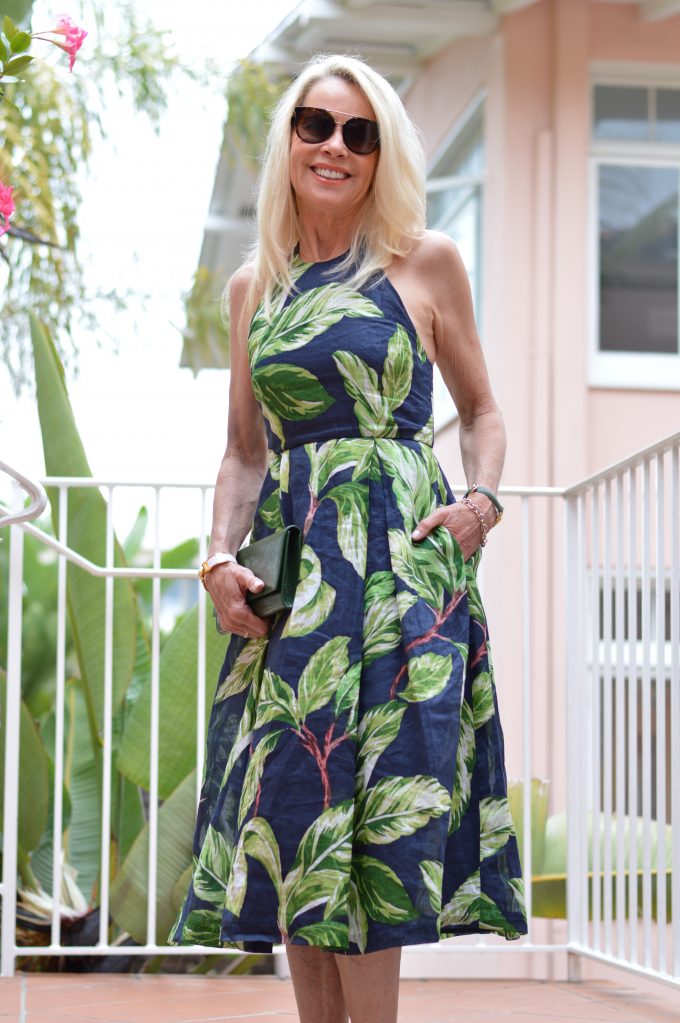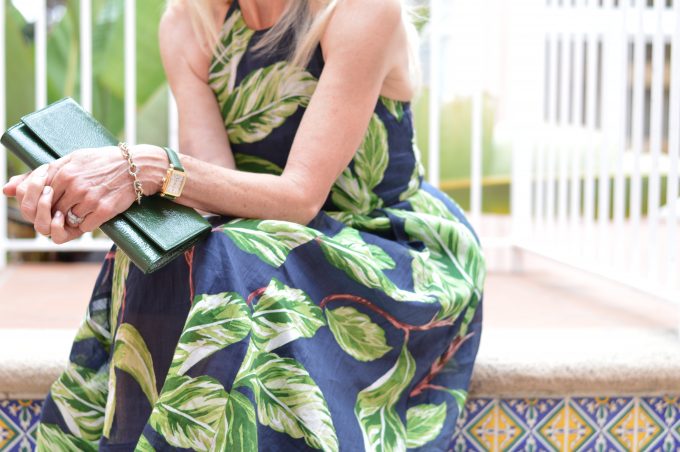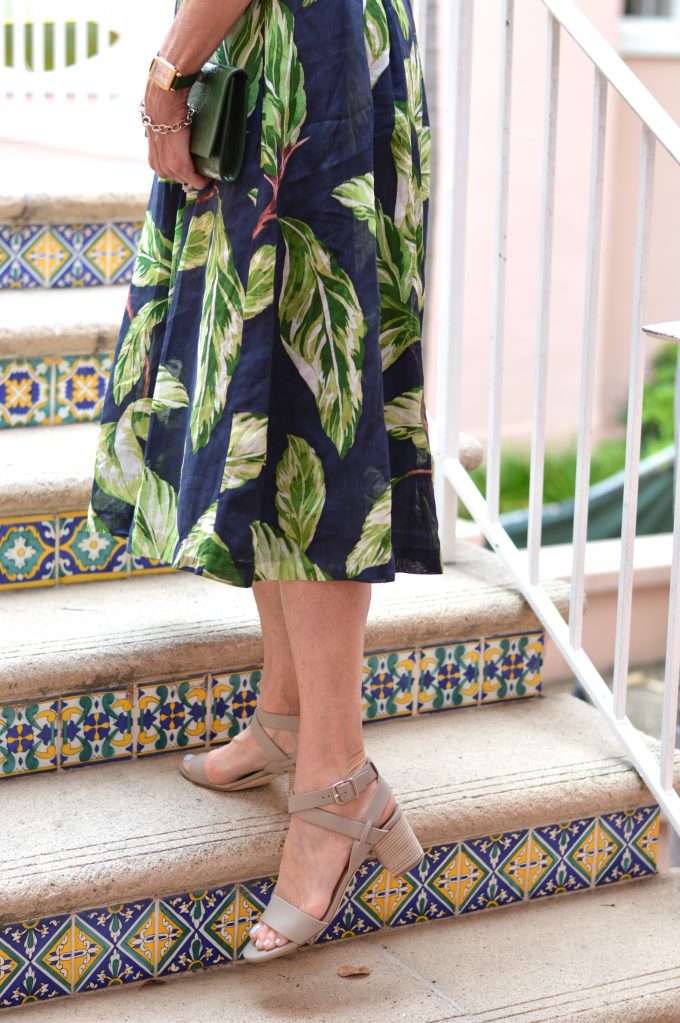 Shop our M. Gemi:

Cheers,