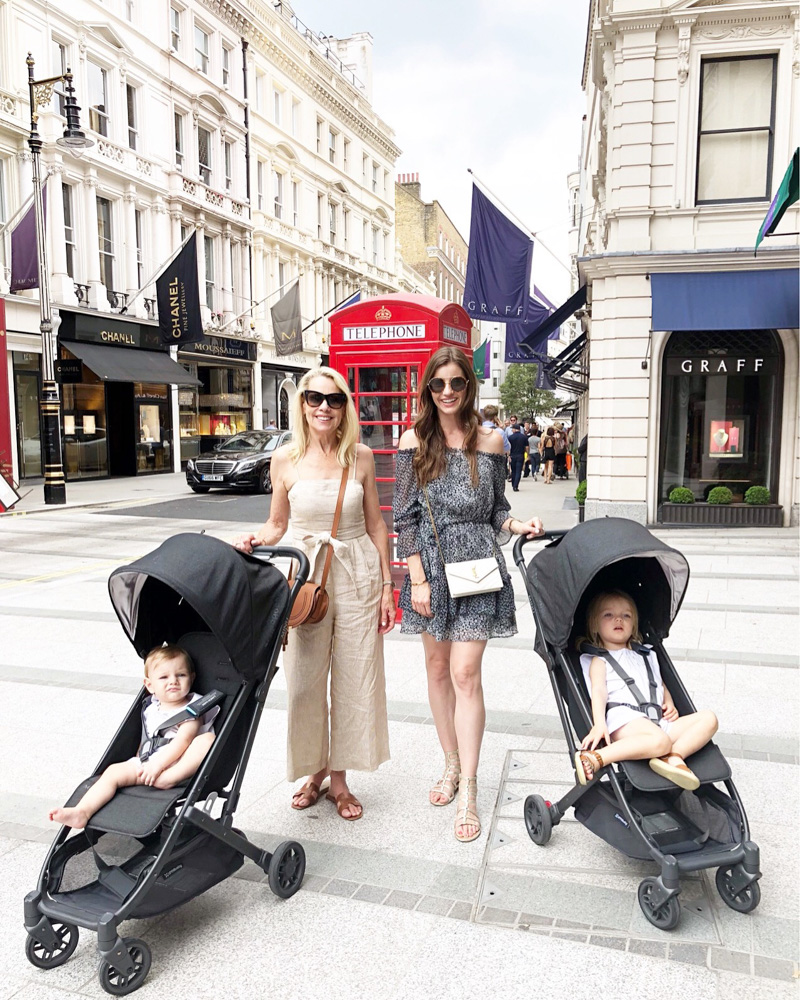 jumpsuit // crossbody bag // sandals // floral dress // jon jons // sandals // crossbody bag // sunglasses // strollers
It's long overdue, but we wanted to share some pictures from our trip to London. Jean's dad and step-mom (Papa Clare and Gramma Cathy) have lived in London since the 80's, so it holds a special place in our hearts and continues to be one of our favorite cities! The last time we visited in the summer, Stia was studying abroad for school.
After being there this summer, we can't imagine not going back next summer. There is just something about London in the summer. The days are long (the sun doesn't set until 9:30/10) and it just makes you want to stay out and explore all day long. We've visited London a lot, but William was adamant on seeing all the sights that he knew from his book! It was so much fun for us to do all the touristy things again with William and Henry!
Snapshots from London
floral dress // jon jons // sandals // crossbody bag // sunglasses
eyelet dress // sandals // crossbody bag
gingham dress // crossbody bag // sandals
polos // striped shorts  // bubble
gingham dress // hat // strollers
strollers // blanket // security blanket
black jumpsuit // crossbody bag // sandals // tank // maxi skirt // sandals // crossbody bag // sunglasses
striped dress // crossbody bag // sandals // eyelet dress // sandals // crossbody bag
striped dress // crossbody bag // sandals // sunglasses // tiered dress // crossbody bag // sandals // sunglasses
striped dress // crossbody bag // sandals // sunglasses
polo // striped shorts // hat
Cheers,
Stia, Jean and Katherine