We can hardly believe it's been 18 months with William. It really seems like he was just turning one! It has been such a fun ride with this little love bug. He is continually surprising us with the things he says and does. We just never know what's next! He's an absolute joy and the biggest blessing and we are so grateful for this angel in our lives! He has the sweetest personality – loves blowing kisses, giving kisses and snuggles. And my heart could explode thinking about him loving on his baby brother or sister in just 6 weeks.
To celebrate 18 months with William we took him for his first trip to the Dallas Zoo. We all had a blast, even though it was one of the hottest days so far this summer. William squealed over some of the animals, and especially over riding the monorail around the zoo. He loved feeding the giraffes and wasn't the least bit afraid. In fact he liked it so much, we had to buy more lettuce for a second round of feeding 🙂
HEIGHT/WEIGHT
William still continues to track long and lean at 18 months old. He's definitely lost some of the baby fat in his cheeks and doesn't have the belly like he used too!
SLEEPING
Thank goodness William likes his sleep as much as I do. He consistently sleeps 11-12 hours at night and at least a three hour nap during the day. We've been keeping "summer hours," where he hasn't been going to bed until 8:30/9 and sleeps until about 8:30. I think all the traveling has messed up his earlier bedtime, but I can't blame him not wanting to go to bed when it's still light out. I've really enjoyed him staying up because we go for nice walks after dinner or to the park and it's not 100 degrees! Now that we are back home until baby #2 arrives, we will probably start trying to get him to bed earlier! And on that note… we will be starting to transition William to his big boy bed soon. We have the bed set up in his room and he is obsessed with it. Just wanted to make sure we had a month at home without travel before trying it out!
NURSING
At 15-months old, I was still nursing William once a day, in the morning. I knew that we were getting close to completely weaning, I just didn't know how/when to completely drop that last feeding. Our whole weaning process was gradual, so I took the same approach with this. One morning he was busy playing right away, so I didn't nurse him and just gave him a sippy cup of almond milk. The next day he would want to nurse. It continued like this until he just decided he was done. I am so happy with the way it worked out because I didn't have a "last time to nurse" but instead it was a gradual process.
PERSONALITY
I don't even know where to begin with this. He is just the happiest guy around. He is full of personality – always the life of the party, but also so concentrated on learning. He quickly picks up on anything going on around him. He took to tennis at Wimbledon like we couldn't believe and before we knew it, he was swinging his arm as if he had a racket like the pros! He loves to be chased and gets the biggest twinkle in his eye when he wants to play. He isn't saying a lot of words that anyone but us can understand, but he is a great communicator and we know exactly what he's saying with or without words. Every single day is more and more fun, although it doesn't seem like that could be possible! We have definitely seen flashes of temper and willfulness, but his sweetness is his overwhelming character trait. He loves on his "lovies" and he loves on us in the sweetest ways. It's so precious and melts our hearts.

SOLIDS
Our pediatrician said it would happen soon at the 15-month appointment, and we have been definitely been going through a bit of a food strike. He still eats well, but I've learned his appetite has definitely slowed down! I try to make sure William gets a big breakfast and then offer him food every few hours. Breakfast is usually whole wheat mini waffles, oatmeal or almond butter toast and some fruit. He also has been loving sausage and eggs. For lunch, he eats anything from grilled chicken, to turkey sandwiches to quesadillas. I always put some veggies out and fruit to finish. For dinner, William typically eats what we eat. He loves salmon (or any kind of fish really), grilled chicken and taco meat. I've found that Dr. Praegers broccoli, kale, spinach or sweet potato littles are a good way for him to get veggies in the evening. As always, we have no trouble eating fruit so we usually end with that for dessert!
SCHEDULE
Like I mentioned above, our schedule is a little off right now. We've been traveling a lot this summer, so everything has been later than usual. William now wakes up around 8:30 and we eat breakfast right away. We will play at the house for awhile and then run errands if we have any, do any shoots for the blog, play outside in the pool, etc. Around 12:30 we will start lunch and then right after lunch he goes down for his only nap. This is when I do the majority of my work on the blog. He is usually up around 3:30/4, we will have a snack and then play some more. Dinner is usually around 7/7:30 and then we take a walk or go the park. Bath time around 8 and bed around 8:30. We are on a really fun summer schedule right now 🙂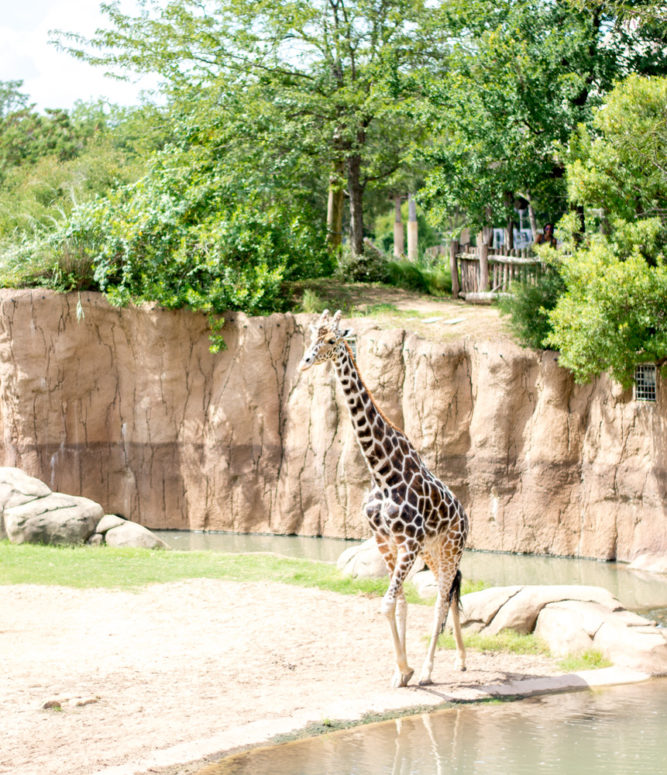 TEETH
It's been nice to have a break from teething. It looks like he is close to cutting his two year molars on the bottom, but other than those two year molars, thankfully we are done with that stage!
TRAVEL
We've continued traveling with William and thankfully he loves to travel. He gets sooo excited to see our suitcases come out- it's hilarious! He loves the airport and being on the plane, but keeping him in his seat or on the floor with us is a challenge these days. This year he's been to LA, Las Vegas, Gulf Shores, Scottsdale, Minnesota, Laguna Beach and Vail. I'm working on a traveling with a toddler post – so please send me any questions!
FAVORITE PRODUCTS
Thank you so much for following along on our journey! We love you all!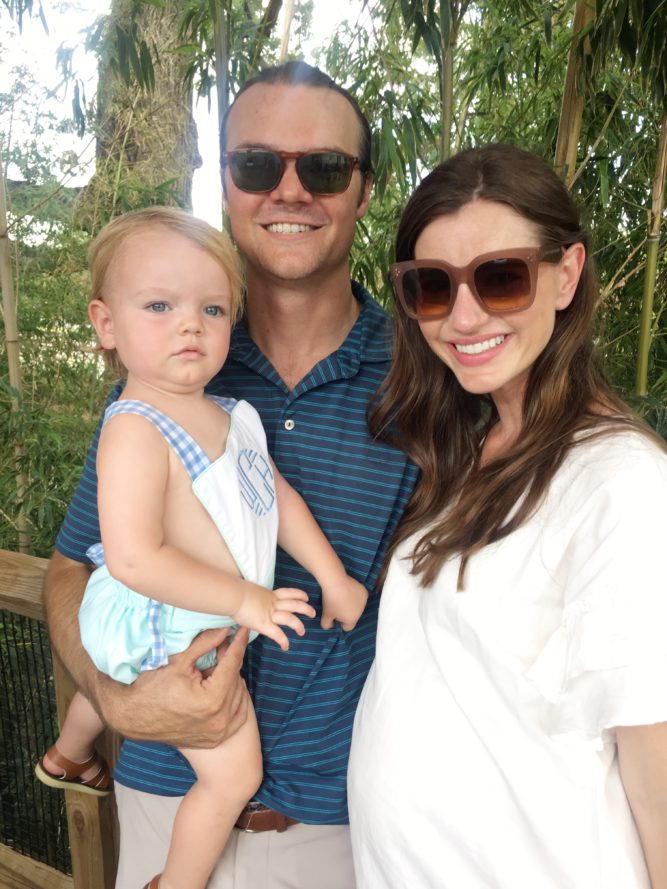 Cheers,
Stia, Jean and Katherine