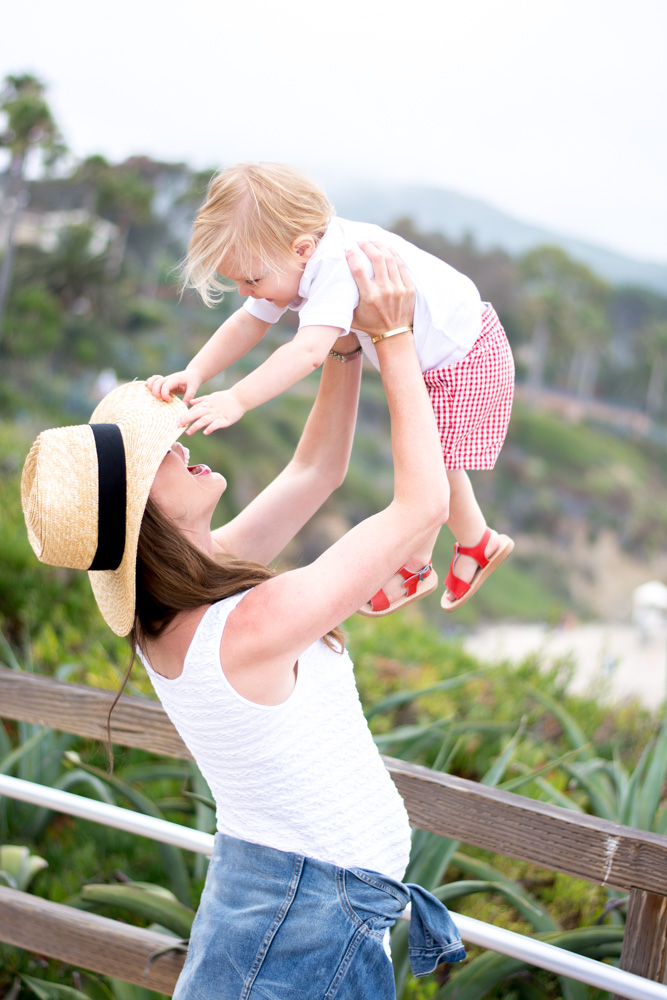 Is there anything cuter than baby/toddler shoes? I'm pretty sure there isn't. When I was pregnant with William, I wanted nothing more but to buy a pair of shoes for our baby. But because we didn't know the gender, I decided to wait until we knew whether he was a boy or girl. Fast forward to now, and I think I've accumulated enough shoes for William and all his friends 😉
Given that William is now running around all day long, I thought it would be fun to share my top five summer shoes for toddlers. Nordstrom has always been our go-to for shoe shopping. They have the best selection of styles and we know that if we are ever unhappy with a purchase we can always count on their "no questions asked" return policy. Now that we're buying shoes for William, Nordstrom is our obvious choice. We can always find the shoes William likes to wear, we know they stand behind their products and most importantly to William, he gets to pick out a balloon in the color of his choice to carry around on our shopping trip!
on william: pocket tee|checked shorts|sandals
on stia: tank dress|straw hat|denim jacket|lace up sandals|straw tote bag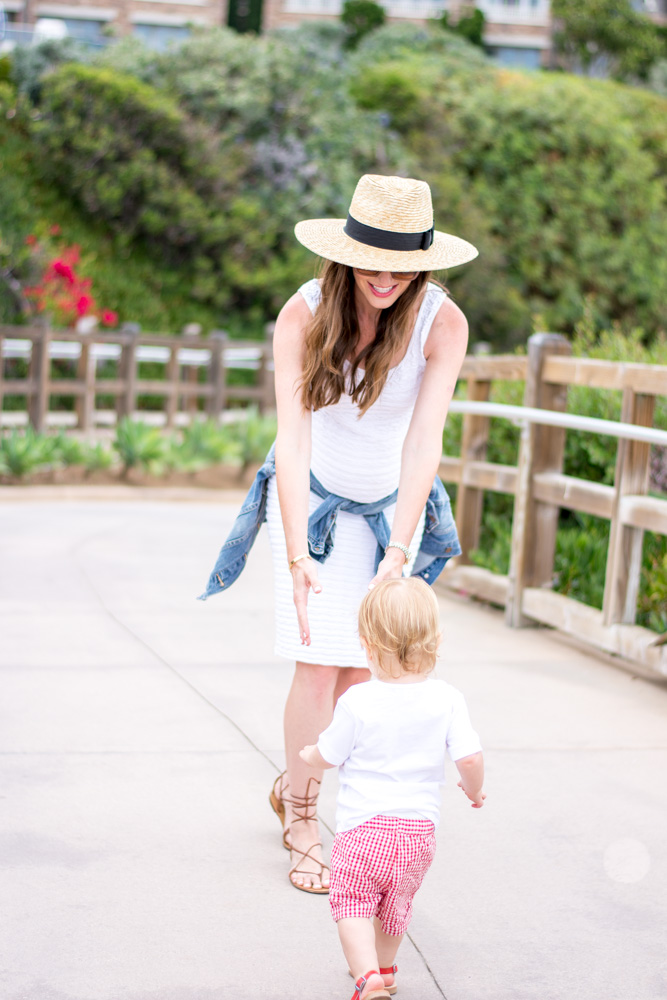 Top Five Summer Shoes for Toddlers
Moccasins
It probably goes without saying, but moccasins are our absolute favorite all around shoes for William. He has been wearing them since he was a newborn and he even has the same color in multiple sizes – they literally go with everything. They stay put on babies' feet and the leather will stretch as your baby's foot grows.
boys: the cutest blue and white striped moccasins, William has had these neutral moccs for every shoe size and how cute are these cactus moccasins?!
girls: my favorite color to gift baby girls, love the newest mary jane style in gold and these hot pink ones are adorable for summer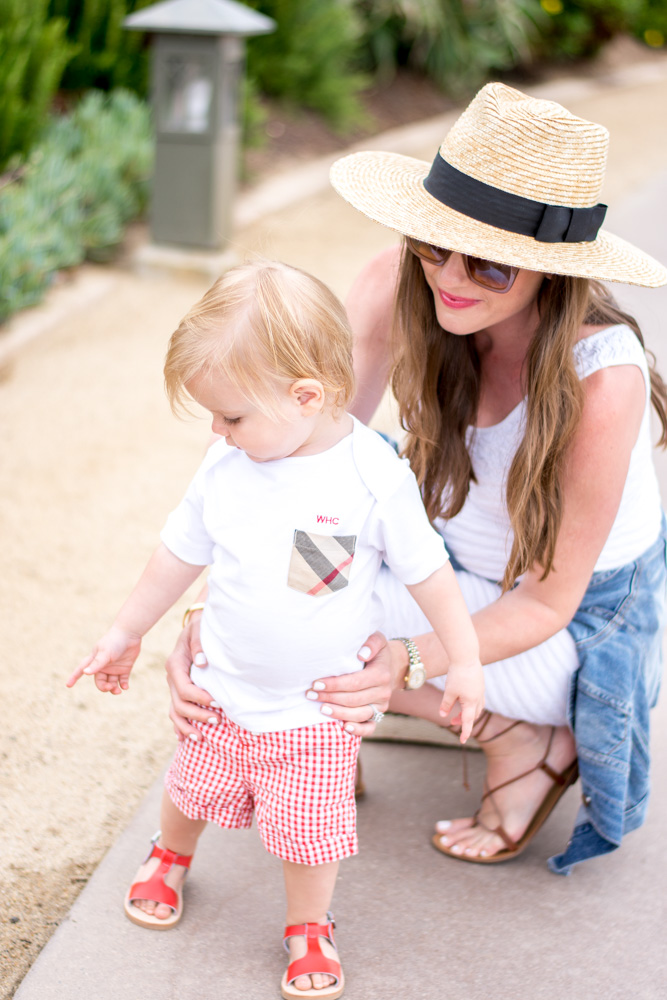 Sandals
Dallas is H-O-T in the summer. I picked up a few pairs of Saltwater sandals for William last year and did the same this year. We were so happy when Freshly Picked came out with their version of sandals, too. You just can't go wrong with a classic sandal- my brother and I wore Saltwater sandals 3o+ years ago!
boys: you can't go wrong with the classics: red, blue and brown
girls: obsessed with this floral pair, this pair of gold with hearts and these adorable blush pink sandals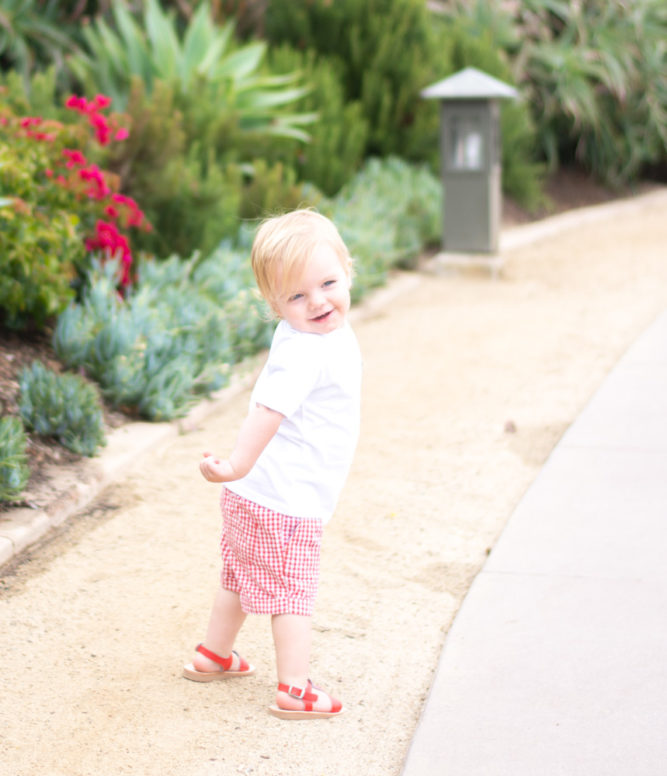 Native Shoes
When I say William is a water baby, I mean that we spend the majority of our days outside, by or in the water. We play in the pool, turn the hot tub bubbles on and spend hours at the water table. With the pavement being so hot, I picked up a pair of Natives this summer to protect his feet while he's in and out of the pool and playing on the hot deck. They are the perfect outdoor shoe because William can get in the water and back out again without taking them off! They are so easy to slip on his feet, but they don't come off when he's wearing them. We have become big fans of these cute and practical shoes. We used to think they were super boyish, until we saw a little girl wearing these pink glitter ones. Adorable!
boys: we picked up this navy pair for william, this green pair is too cute and you can't go wrong with classic white
girls: double the pink, just too cute with all the glitter and they even make a girly mary jane version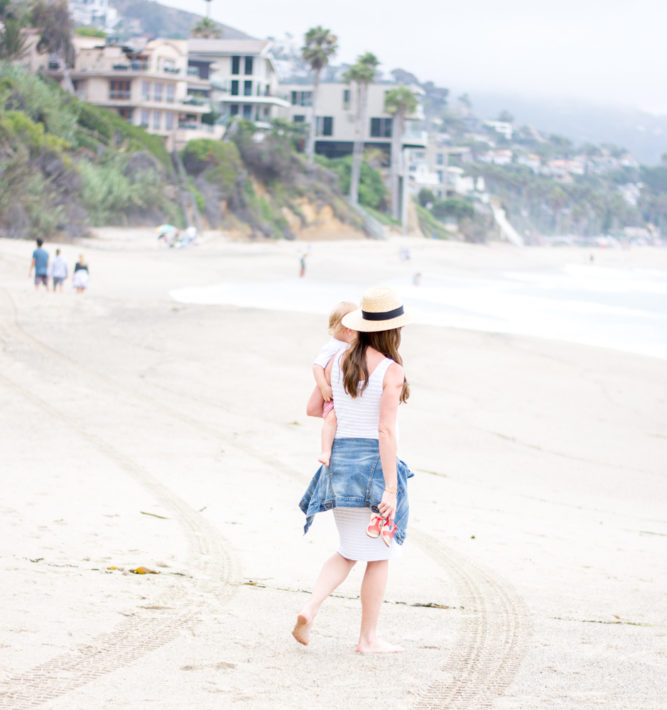 Sneakers
We are just starting to get into sneaker territory. These days, William seems to run more than walk and sneakers are perfect for our late afternoon walks. I'm not quite ready for him to be in Nikes (I'm all about traditional dressing!), but Nordstrom has some adorable sneaker options that are just right for William.
boys: just picked up these sneakers for william, baby nikes in navy and thinking these may be a good splurge for his first day of Mother's Day Out this fall 🙂
girls: the cutest floral sneakers, these gold metallic converse are too cute and a pair of blush pink slip-on sneakers are just perfect!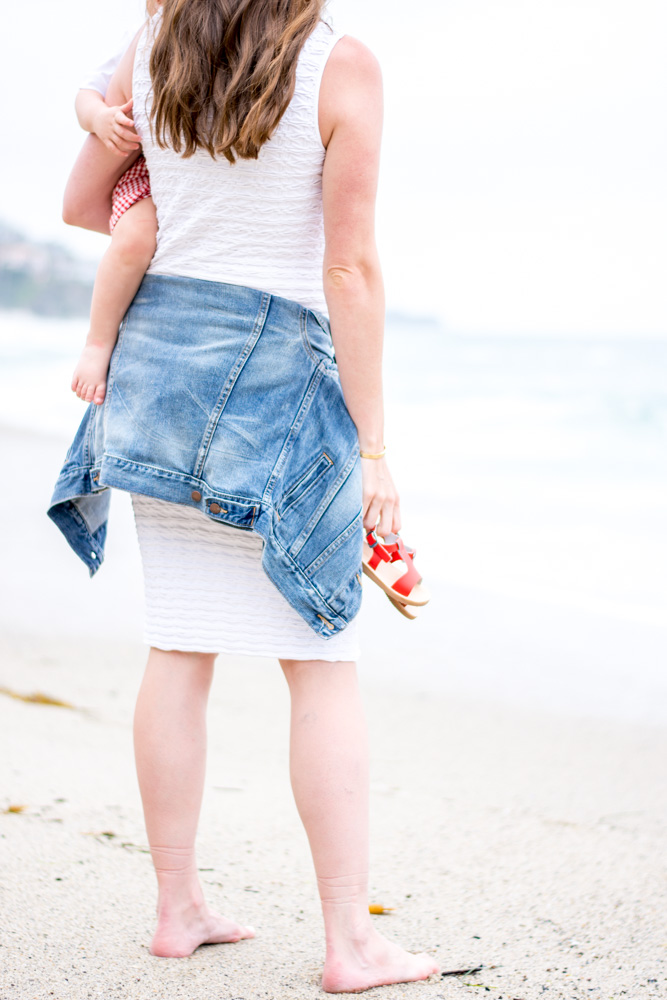 Rain Boots
Surprisingly enough, in Dallas we get a lot of rain in early summer. A pair of rain boots is an absolute necessity for playing outdoors when it's wet. William loves splashing around in just his rain boots and diaper (if we're lucky ;)). He gets so excited when he knows he's going to get to wear them. Plus they look so darn cute!
boys: we love classic hunter boots in navy or yellow and this camo pair is so cute
girls: every little girl needs a pair of pink hunter boots, this floral pair is adorable and this color combo is perfect for summer

Top Five Summer Shoes for Toddlers:

Cheers,
Stia, Jean & Katherine
Thank you to Nordstrom for partnering with us on this post.