Ten Things to Buy from the Anniversary Sale:

Cheers,
Stia, Jean and Katherine
striped pajamas // body wash and lotion // bracelet // sneakers // puff sleeve sweatshirt // mini bag // jeans
slippers // sun hat // bronzer and lip balm // white top // pearl booties // floral dress // hair care set // sunglasses // sweatshirt
distressed jeans // straw tote bag // quilted sandals // cleansing balm // candle set // workout tank // leggings // running shoes
It's that time again- the Nordstrom Anniversary Sale is underway! We've been shopping this sale since Stia was a little girl. It used to be that we would come home with bag upon bag of Nordstrom Anniversary Sale finds, but in recent years we've edited and curated our essential Anniversary Sale buys; usually things that typically don't ever or rarely go on sale.
We always pick up at least one pair of new jeans from our favorite brands, there are always great buys in beauty, shoes, and handbags. And everything is brand new for the upcoming fall and winter season. It's a great time to pick up a coat and sweaters if you need them, but we can't bring ourselves to decide on those things when it's 95 degrees in Dallas!
Here are some of our favorites from this year's Nordstrom Anniversary Sale:
Our Anniversary Sale Picks
Shop our Anniversary Sale Picks:

Cheers,
Stia, Jean and Katherine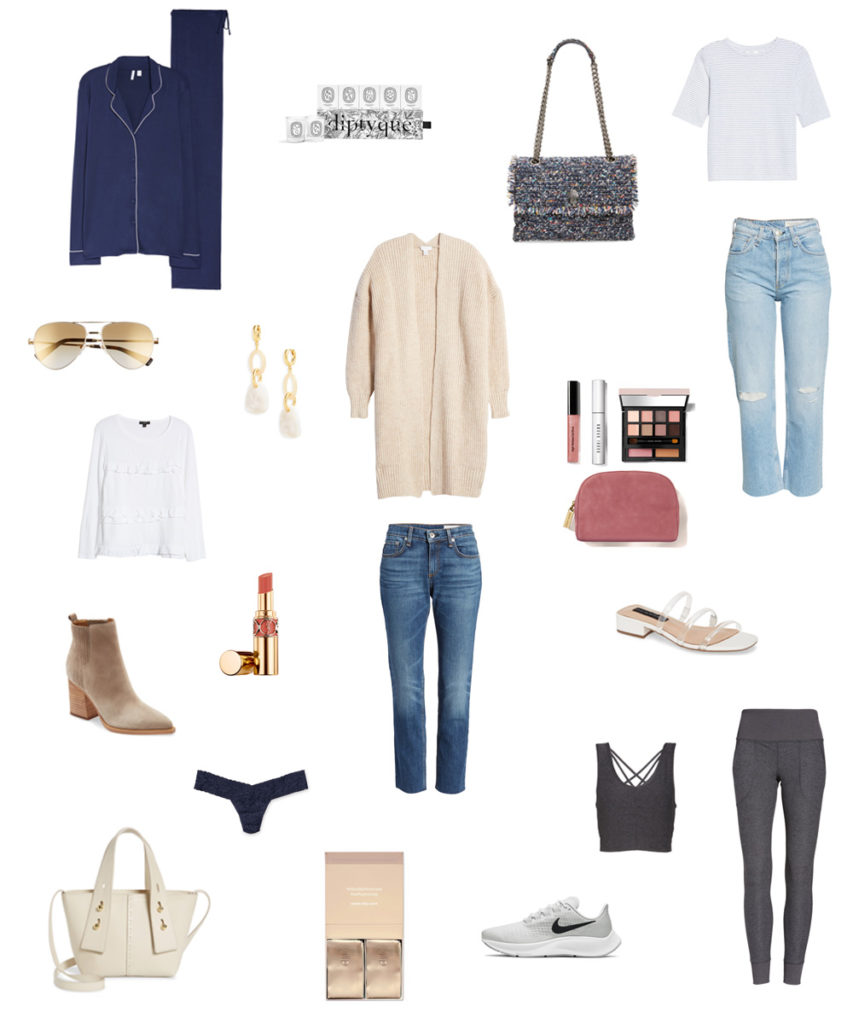 pajamas // candle set // tweed purse // striped t-shirt
sunglasses // ruffle top // gold earrings // cardigan // make up kit // jeans
booties // lipstick // hanky panky // jeans // sandals
cream mini bag // silk pillowcases // running shoes // sports bra // leggings
Twenty Neutrals to Shop from the Nordstrom Anniversary Sale:
Shop Twenty Neutrals:

Cheers,
Stia, Jean and Katherine