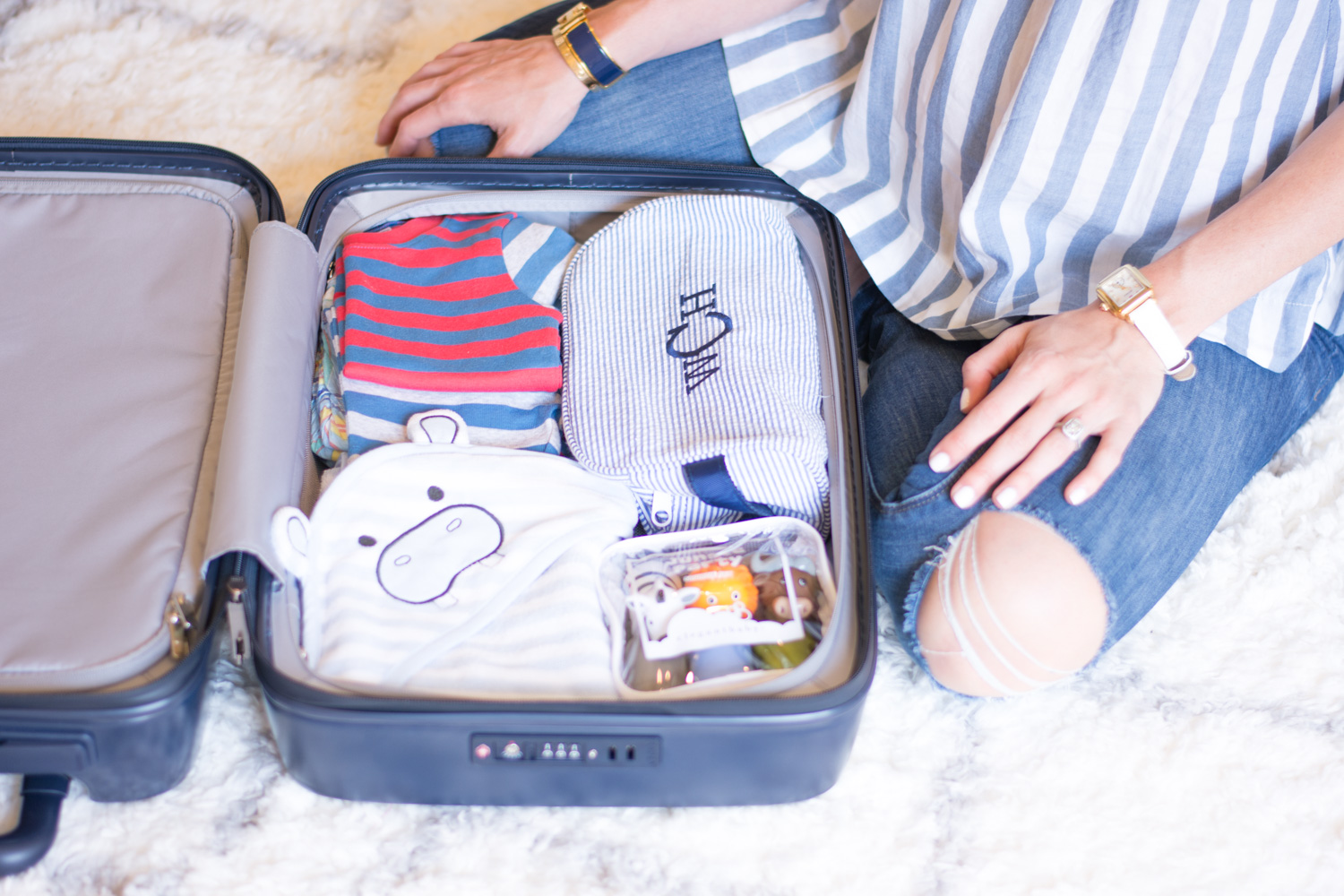 It's probably not news to most of you, but we absolutely love to travel. And ever since William came along, we've made it a point to take him with us whenever we can. We took him on his first trip to London when he was two months old and we haven't stopped since. He did stay at home when we went on our Babymoon. Now that we've taken sixteen toddler flights, I'm working on tips for traveling with a toddler. There really is a big difference between traveling with a toddler vs. traveling with a baby 😉
I've always had a strategy for packing when it comes to William…if only I had one for myself! Ha. Now that he's older that strategy has changed a bit, so I thought I would share my summer packing essentials for a toddler. Knowing that Nordstrom has almost everything we need to pack for William makes it a whole lot easier!
Clothing
Shoes
Toiletries
Carry-On
on william: striped polo romper
on stia: striped top|jeans (maternity style)
Summer Packing Essentials for a Toddler:

Cheers,
Stia, Jean and Katherine
Thank you to Nordstrom for partnering with us on this post.