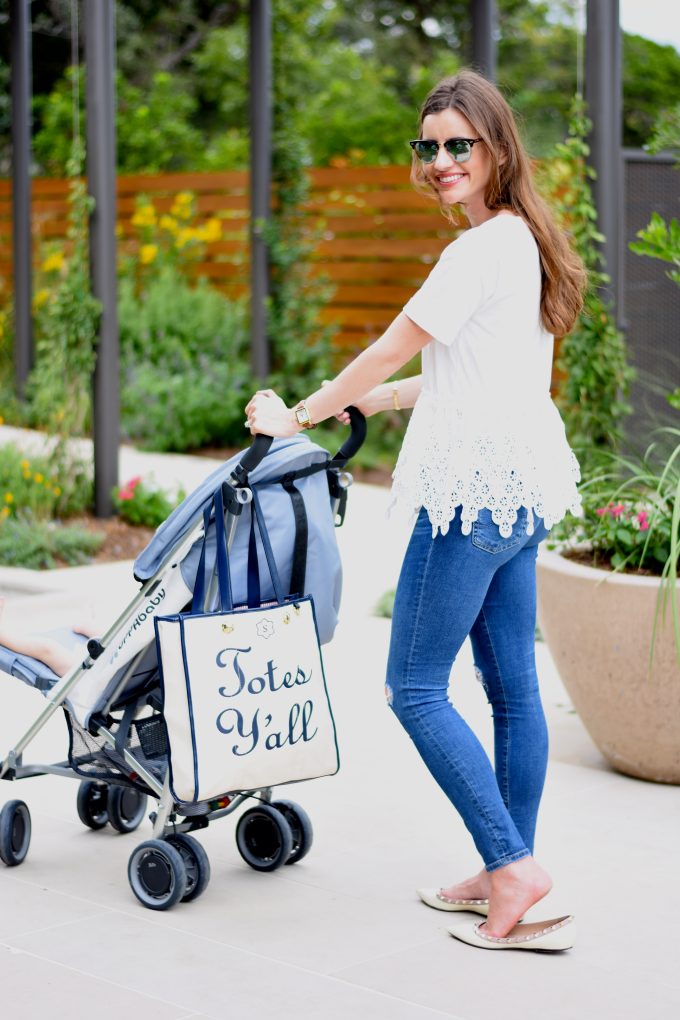 Before becoming a mom, I never understood why we may need two strollers. Our main stroller, the UPPAbaby VISTA, is heavy-duty, has a ton of storage and it's so easy to pop the car seat into the frame and go. But, now that William is older (9 months to be exact!), I totally get why you need an umbrella stroller. Sometimes you want something that is lightweight and more compact. When we started thinking about getting an umbrella stroller there were a few things that I was really looking for. The first, it needed to be easy to collapse/open. The added bonus to this one? It stands on it's own when collapsed. The other feature that I absolutely, can not live without in a stroller? A reclining seat. When we are traveling or out for the day, I depend on stroller naps for William and once I recline the seat and start the white-noise app on my phone, he's out in a matter of minutes! Plus, I love that it is so sturdy that it won't tip over if I want to hang my bag on it.
I found that the UPPAbaby G-LUXE fit my criteria to a tee and having been so happy with my VISTA, it was a no-brainer. We live in a very walkable neighborhood, close to shops and restaurants and it's perfect to buckle William into the G-LUXE and head out the door. We also took it on our road-trip down to La Cantera Resort. We don't always need the great storage basket and all-terrain handling of the Vista, so the lightweight umbrella stroller was perfect for the weekend getaway!
top|jeans|flats|watch-c/o|sunglasses|tote bag-c/o|umbrella stroller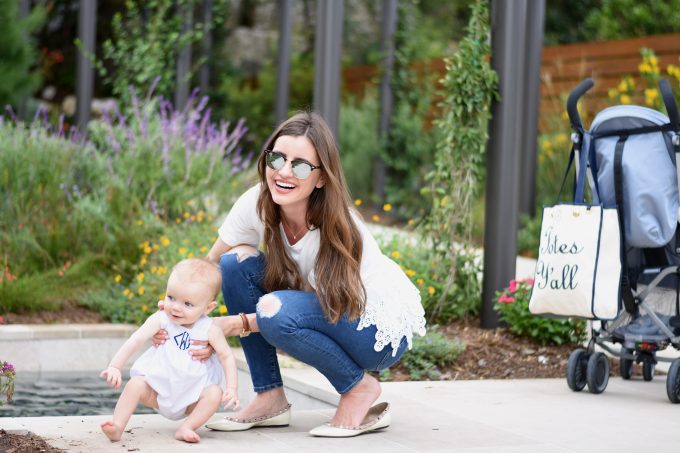 top|jeans|flats|watch-c/o|sunglasses|tote bag-c/o|umbrella stroller
Cheers,
Stia, Jean & Katherine
Thank you to UPPAbaby for partnering with us on this post!