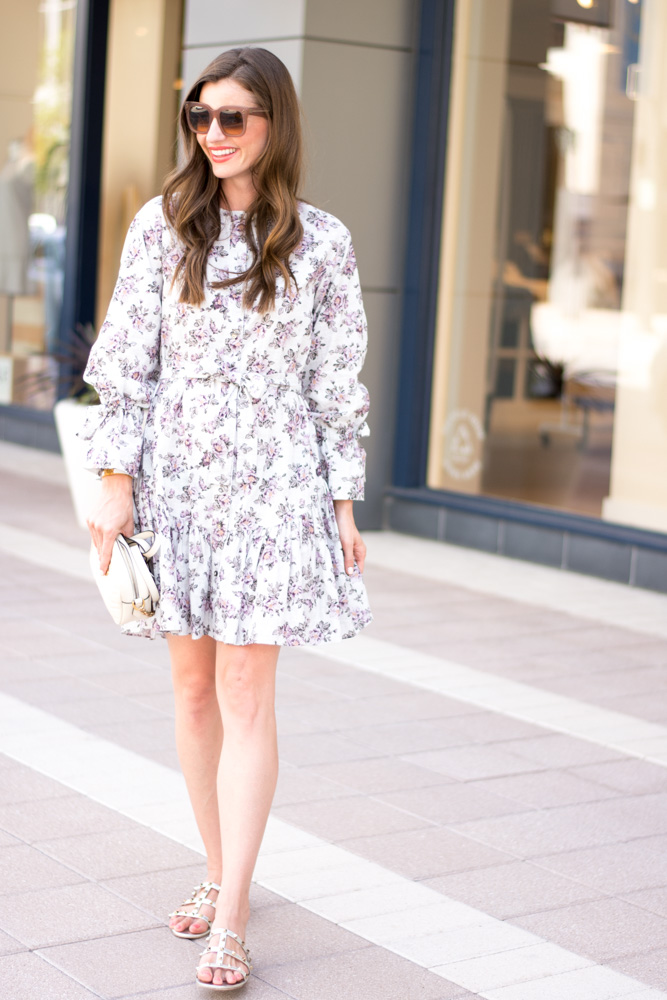 You guys- this week has been a little craazzyyy! Just a little rough getting back in our time zone and getting the boys back on track, too. It seems worse coming back than going to London. Who knows. Everyone is doing well, but we are trying to go to bed a little earlier…and hoping for later wakeup times 🙂
Today marks the official first day of public access for the Nordstrom Anniversary sale! We've been shopping the sale over the past week and thought we would share the ten items to buy now from the anniversary sale to wear this fall.
PS: See what we bought from the sale – we've been updating as we find more!
PPS: Our first look at the sale and the forty items that we think are the best of the best!
// floral dress – on sale! // earrings – on sale! // sandals // bag // sunglasses //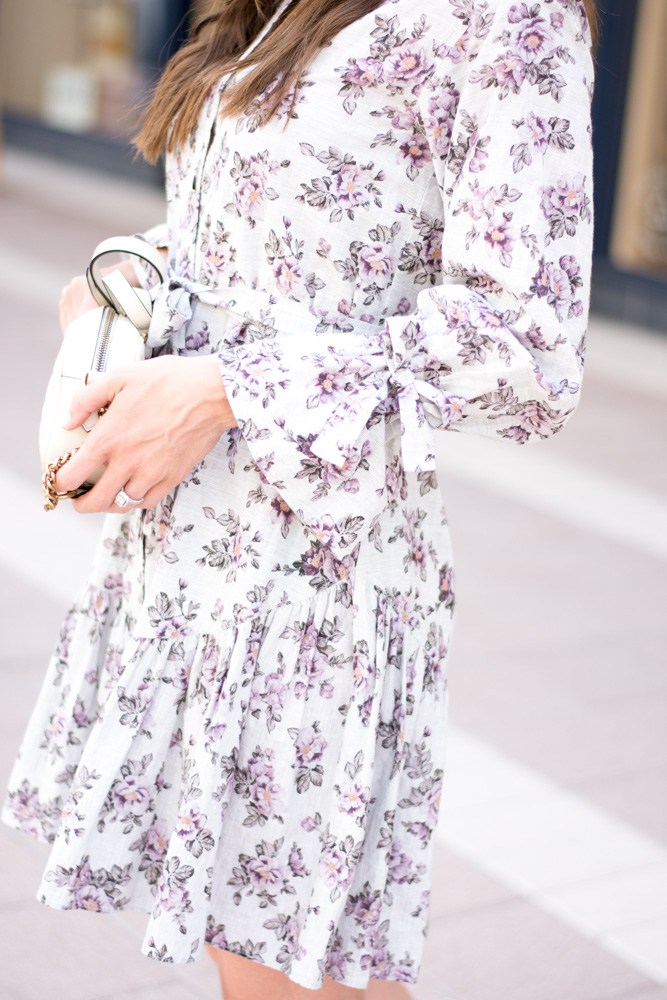 Ten Items to Buy Now from the Anniversary Sale to Wear This Fall
Coats
A coat is a fall and winter staple and with so many good ones on sale right now, it's the perfect time to pick up a new one! This reversible jacket is on our wishlist, a wrap front coat makes a fashion statement (also comes in grey and the most gorgeous shade of lavender) and a midi length one is so versatile- this one is under $100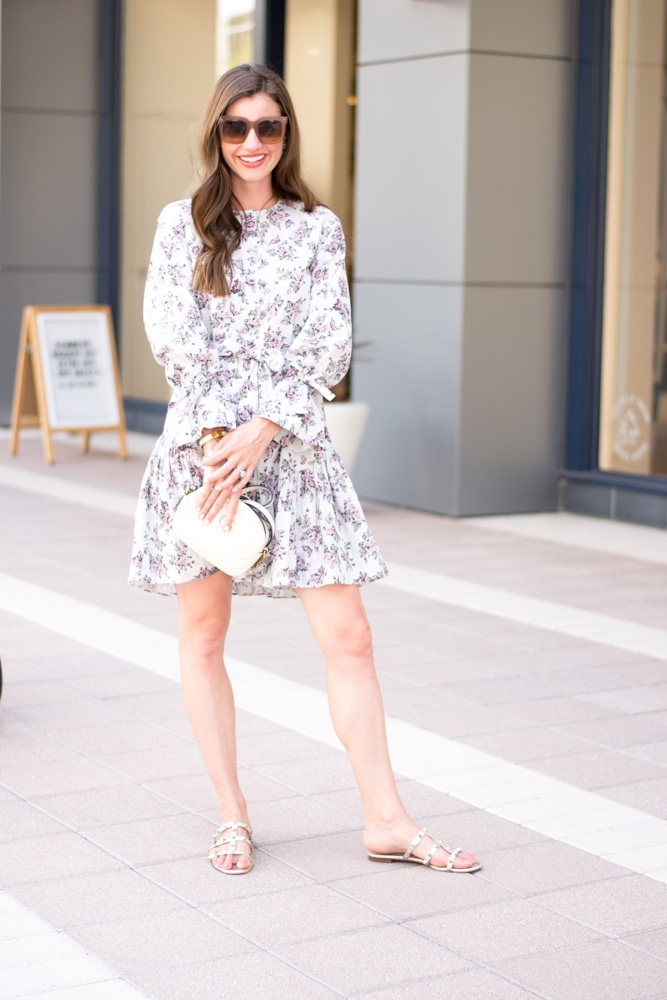 Leopard Print
We think leopard print is always on trend, but we especially love it for the fall and this fall it's going to be everywhere! How adorable are these under $100 booties, this leopard crossbody bag is the perfect accent piece and we just ordered this darling puff sleeve dress!

Logos
We've started to see this trend showing up on everything! This small tote bag in red is beautiful, this everyday tote bag comes in three colors and is under $150 and here is your investment piece!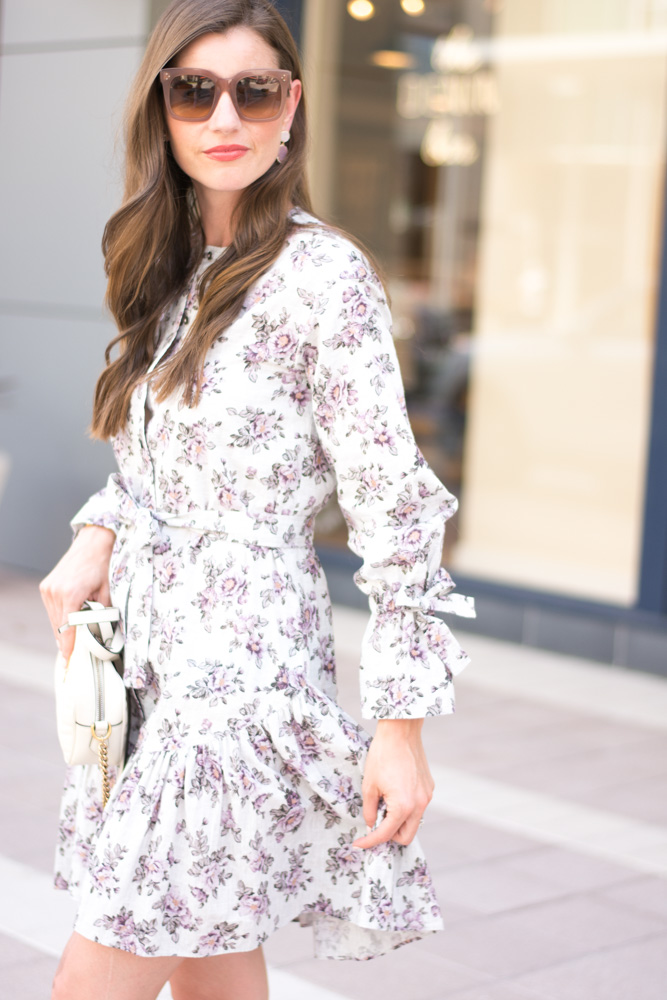 Jewel Tones
Some of the prettiest colors to wear in the fall/winter are jewel tones and luckily this year they are so easy to find. From dresses, to coats, to sweaters, to shoes and accessories, these rich shades are everywhere. How cute is this garnet shift dress (under $100), an emerald green pleated dress is perfect for the holidays and the prettiest sapphire blue cozy fleece tunic that's under under $40!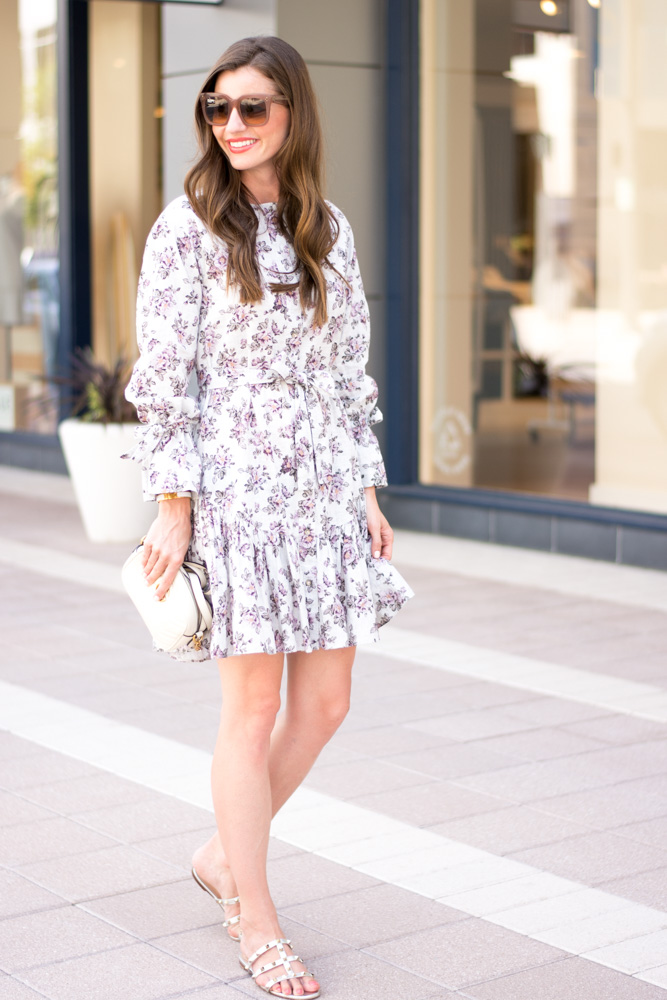 Fall Floral
We are all about floral all the time, and we love to see it in the Fall. Here are our favorite floral Fall finds: A splurge, but the prettiest floral dress to wear now or later, this blouse is so cute with a pair of booties and we just put this jumpsuit in our shopping cart!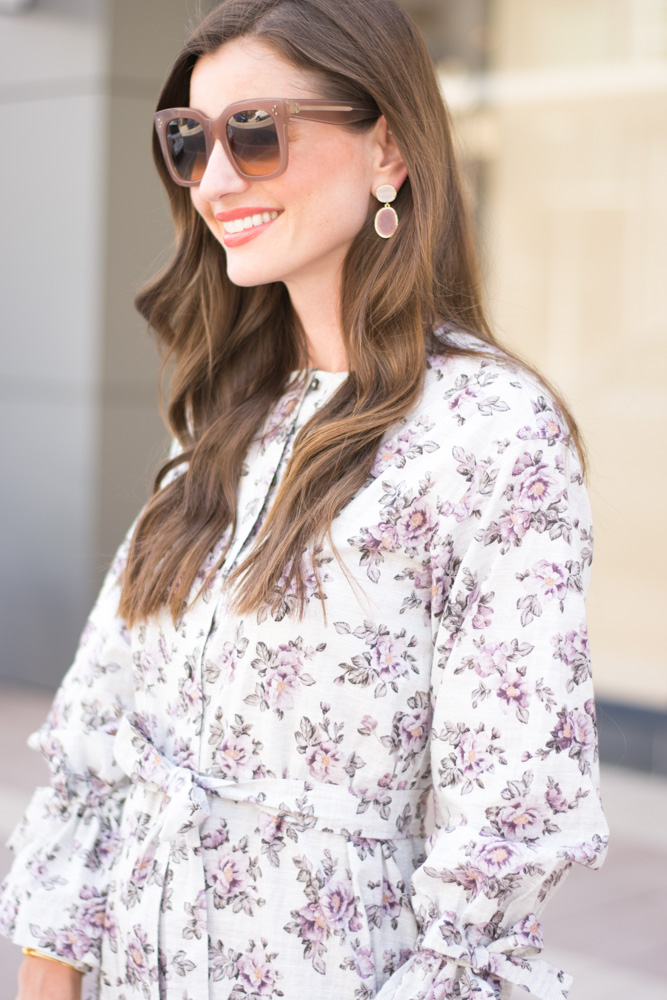 Shearling
Shearling coats are the perfect casual coat for the cold months. ! This teddy coat is adorable and under $100 (we love all the teddy coats we're seeing again for Fall), this casual biker jacket is so chic (also comes in black) and this one is our favorite – a long coat in ivory and under $150!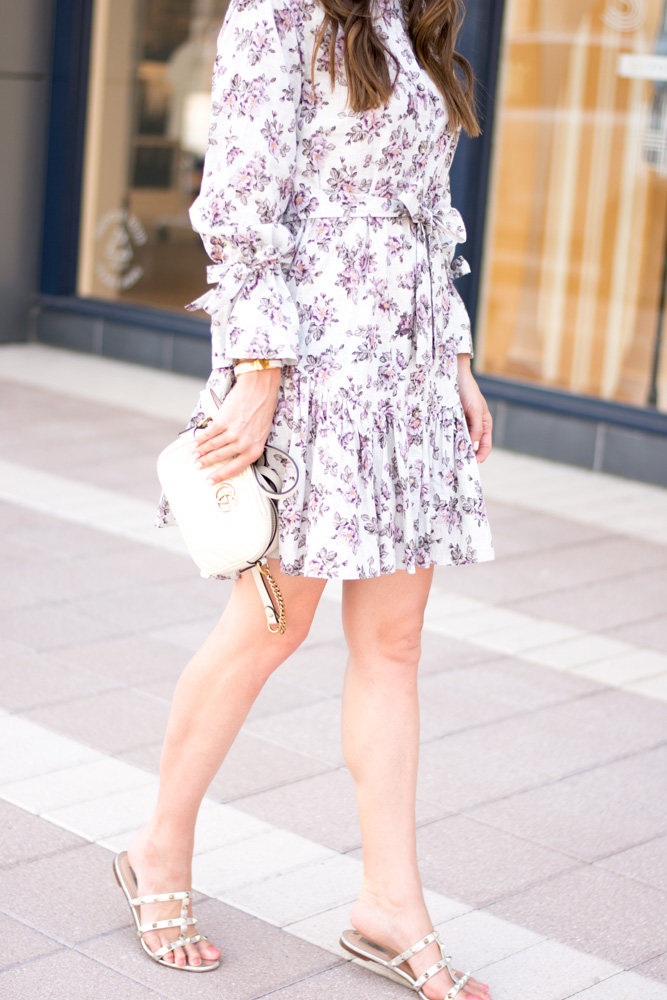 Metallics
What do you think about metallics? They are definitely growing on us, which is a good thing since they're big for Fall! How beautiful is this long sleeve crop top? Make a statement in these metallic booties and this metallic backpack is so cute!


Long Cardigan
A staple for the fall – especially in Texas! This cable knit cardigan is adorable and under $50, the softest cardigan ever and a long cardigan that's worth the investment!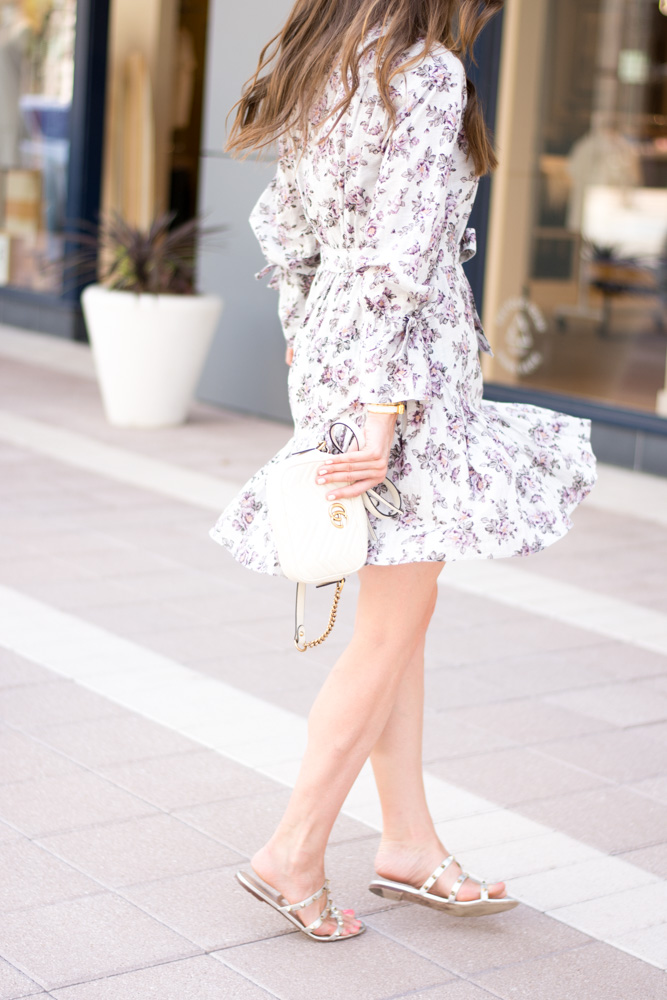 Kitten Heels
In the past we've always leaned towards a taller heel, but kitten heels are so cute and so practical! We are obsessing over these velvet kitten heels, these mules are so chic and these booties come in seven colors!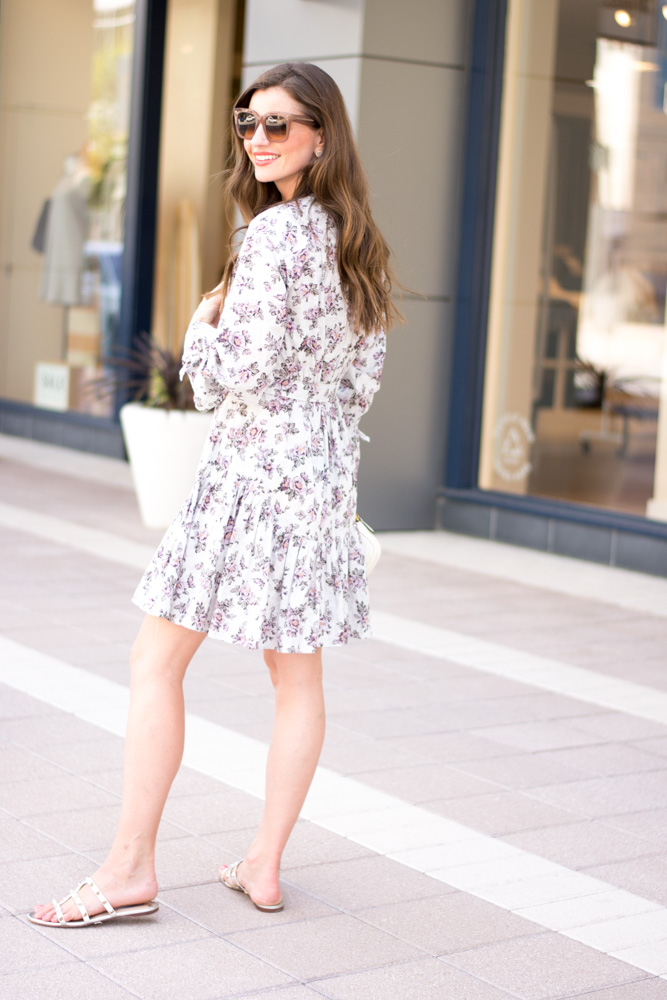 Skincare/Beauty Exclusives
The Anniversary Sale is a great time to stock up on favorite beauty or skincare items. There are always so many good deals on sets and special palettes during the sale! We can't recommend this skincare tool enough- we each have seen such a difference in our skin since we started using it, this eyeshadow, blush and bronzer palette is such a steal at $98 (a $380 value) and  we can't live without our beauty blender and this set has everything we need for using it at home or when we're on the go.

Cheers,
Stia, Jean and Katherine