We are officially on baby watch! Now that my hospital bag is packed and filled with the essentials, I feel pretty ready for (or ready as I'll be) for baby to arrive. When I had William, we brought way too much stuff to the hospital with us (ie: pillows, blankets, boppy pillow, too many pairs of shoes, etc.). I didn't really change out of the hospital gown the first day and wore pajamas the rest of the time. For baby, we pretty much kept him swaddled in the hospital blankets and onesies. This time around, I am packing only the things that I truly need/want to bring to make our hospital stay as comfortable as possible!
Clothing
Pajamas
Long-sleeve pajama set: It's no surprise how much we love Cosabella pajamas and I love how this set is nursing friendly and has long sleeves!
Nursing nighty: I am so excited to use this nursing nighty this time around. It's perfect for those middle of the night feedings and it's so pretty and soft, too.
Robe
Nursing Bras
I wore these nursing bras for almost the entire time I nursed William (15 months). They are super comfy and I love how many colors they come in. I added a few new ones because of how much I wore them and I'm excited to try the racer back version.
Boyshorts
Boyshorts or regular cotton underwear are a must-have for post-partum recovery.
Going home outfit
I'll pack a light weight, nursing friendly dress for heading home from the hospital. In fact, I've worn this striped dress so much throughout the last couple of weeks that I'll probably just bring it!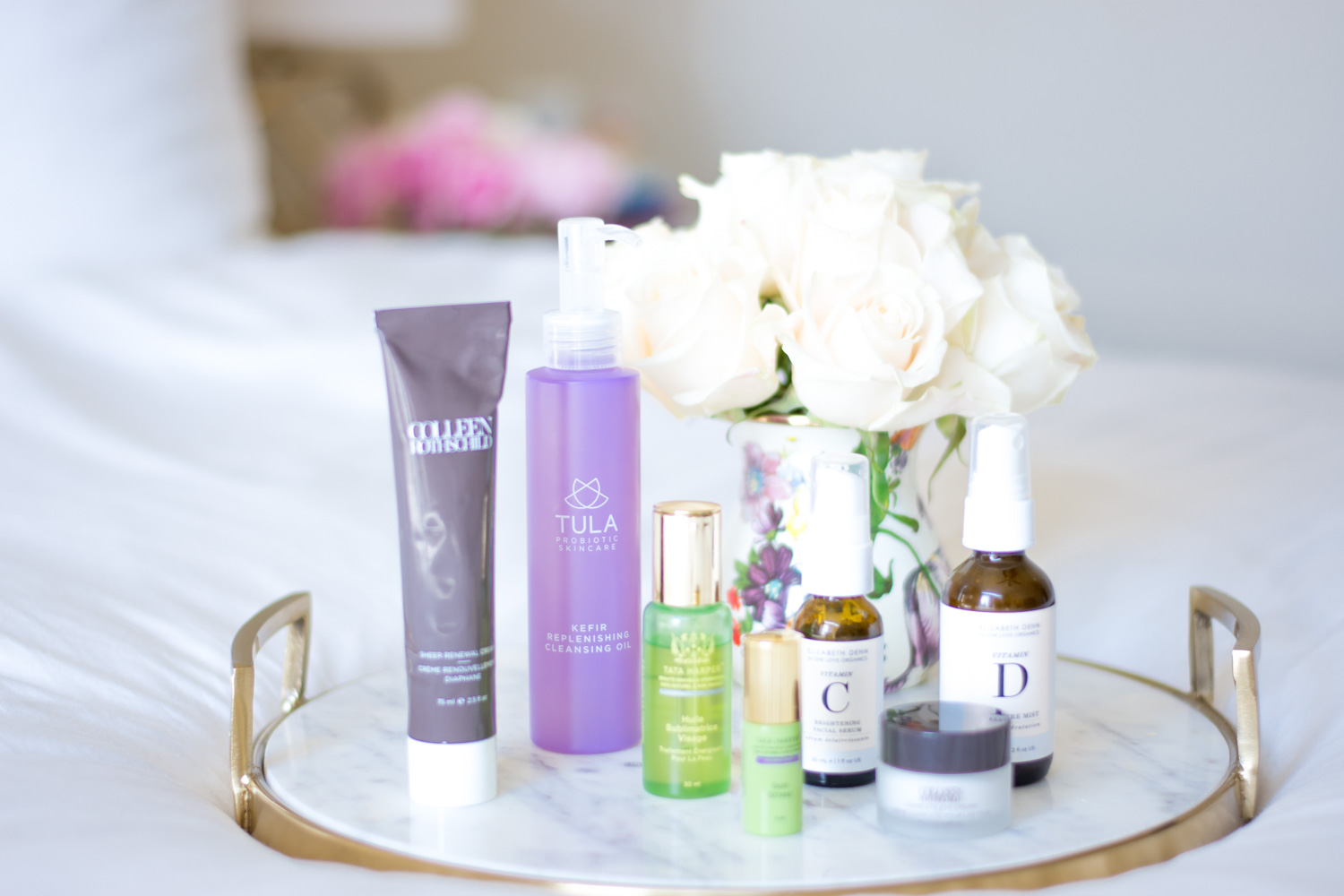 Toiletries
Skincare Routine
Chapstick
Fresh Lip Treatment: I remember labor making me so thirsty and my lips were SO dry. Fresh lip treatment is lightweight but so hydrating.
Makeup
Dry Shampoo
This may be gross, but I didn't end up washing/fixing my hair until we got home. My hair was mostly in a ponytail, but this time I want the option for dry shampoo to make my blow out last the whole time.
Earth Mama Nipple Butter
I started to use this right after William was born because nursing was so painful. Come to find out, he had a tongue tie which caused most of the pain I was feeling, but I want to be prepared and try to prevent any cracking/etc.
Nursing Pads
I brought these with my last time, but didn't need them until I was at home and my milk came in. I hear your milk can come in faster the second time around, so I plan on bringing a small stash of nursing pads just in case!

For Baby
Going home outfit
We brought William home in this polka dot outfit and I plan on bringing the same outfit if baby is a boy! I also picked up the girl version in case we have a girl!
Blanket
Car Seat
Next on our list is to re-install the infant car seat base in our cars so we are ready to head home from the hospital!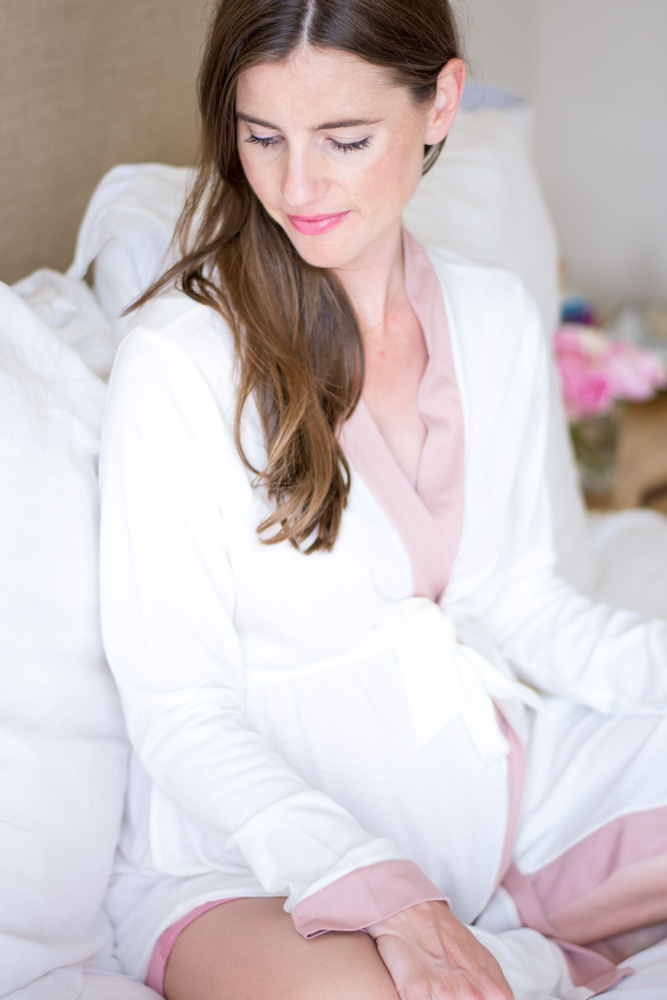 Miscellaneous
iPhone charger
Extra long iPhone charger: I am notorious for leaving behind chargers and last time I bought a new one, I accidently bought an extra long charger. I've loved having it at home, but I think it will be even more handy at the hospital with the plugs being far away from the bed.
GH Mumm
We're continuing the tradition of opening a bottle of GH MUMM champagne (My parents started the tradition with my brother) to celebrate the arrival of our new baby!
Snacks
My water broke with William at about 9:30 am, so we had to go straight to the hospital even though I wasn't truly in labor yet. By the time I delivered him at 10:57 pm I was starving. I finally got a to eat a yucky turkey sandwich from the fridge of labor & delivery and let's just say this time I will have some of my favorite snacks with me to eat following delivery!
Gift for William
He's so young that I am still deciding if this is something we should do or not? Any moms have babies around 19 months that got a gift from the new baby? Would love to hear ideas!
Food for Nurses
I think the thank you nurse bags are such a great idea, but I honestly don't have the time or energy to get anything together. When we made it to the hospital last time, my parents met us up there with Chick-Fil-A nugget trays, french fries and lemonade for the nurses and my goodness were they excited! We are planning to do the same this time, unless we check-in on a Sunday 🙂
Breast Pump
I never could get my breast pump to work, so I had to use a manual pump when I needed a bottle. I plan on bringing my pump to the hospital to see if the lactation specialist can help me figure it out.
Google Home
Shop Hospital Bag Essentials:

Cheers,
Stia, Jean and Katherine
A special thank you to Cosabella, TULA, One Love Organics, Tata Harper and Colleen Rothschild for partnering on this post!