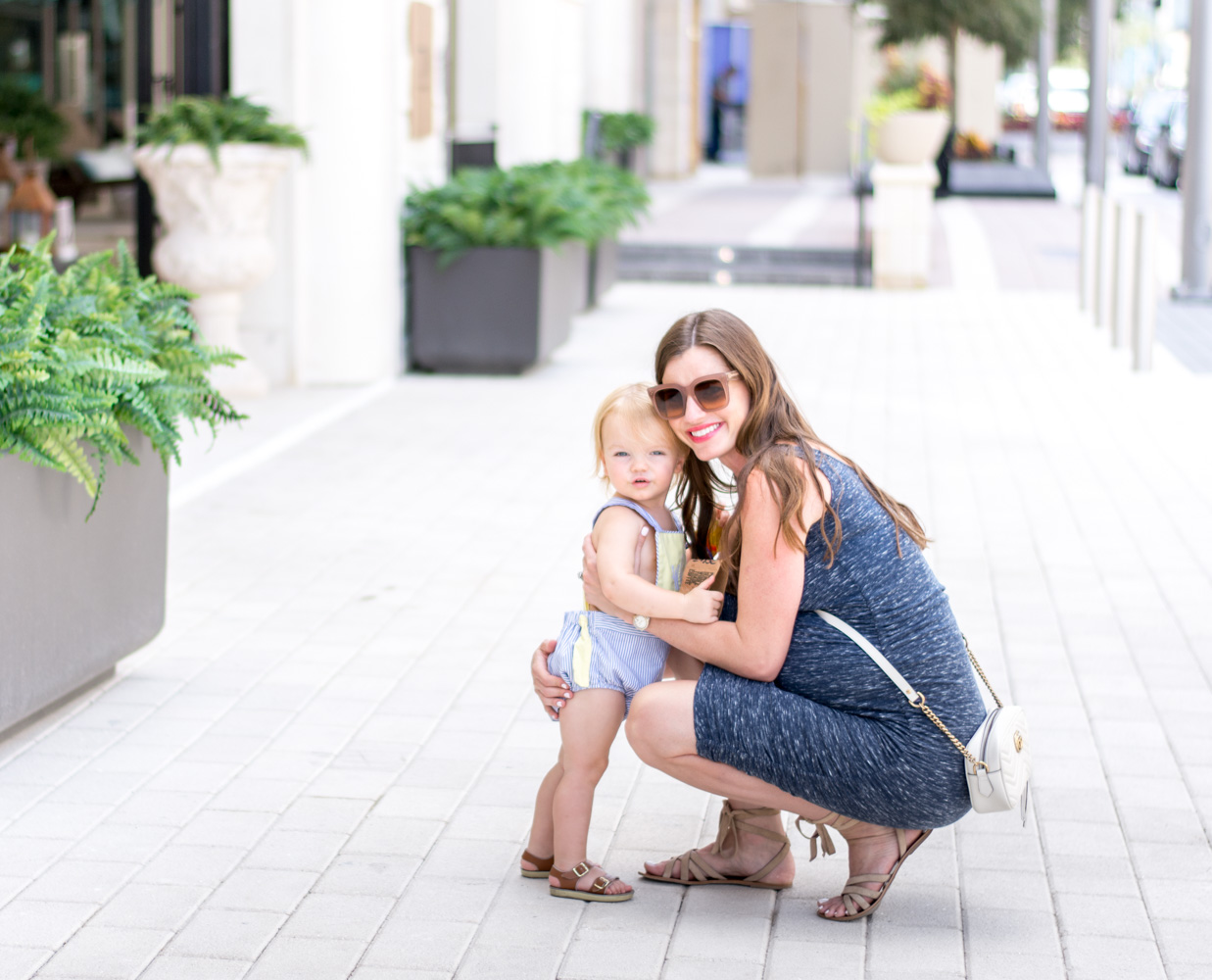 It's hard to believe that we were prepping for our first baby just one and a half years ago! In that time, I must have lost half my brain because it was hard to think about what newborn essentials we needed to prepare for this baby. Thankfully, I did tons of research last time, so a lot of our products we used will be put to good use again. I wrote a blog post about what we used for the first six months of William's life, but in a year and a half, you also learn a thing or two, so there are some new products I can't wait to try with baby #2. The nice part about not finding out the gender of our babies (ps: I am not planning an unmedicated birth this time around ;)) is that most of our "gear" and big stuff is gender neutral. Since I've really just started to prepare, this has been an absolute lifesaver!! I'd love to hear about anything that I'm missing from you moms and your "can't live without" newborn essentials!
on stia: ruched maternity dress|sandals|sunglasses (similar)|crossbody bag


STROLLER/CAR SEAT/TRAVEL
We used the UPPAbaby VISTA with William and plan to utilize it as a double stroller with baby #2! It's so easy to use, there is so much storage underneath and I love that as a double stroller you don't give up width since they will ride in tandem. The only necessary addition is the RumbleSeat!
We'll be using the same model of carseat we had with William, but we are going to start fresh with a new one. There were a lot of blowouts in the last one, so we are happy to be able to start off with a clean slate! So many of you have asked about the lighter color and if it shows stains more. We had our fair share of accidents, but I just made sure to throw it in the wash asap. It held up really well, but we just wanted to start off with a new car seat for the baby.
Although we will be taking a brief break from traveling after baby is born, we do have one trip planned for late fall. This travel bag was so useful and worth the extra money. When your UPPABaby stroller is registered with the travel bag, you are covered for any travel incidents; such as the stroller breaking when gate checked. We haven't had any issues with a broken stroller while traveling, but this helps to ease my mind!
This TWELVElittle changing pad will be in my tote bag once baby arrives. It's so much more compact than the changing pad I used with William!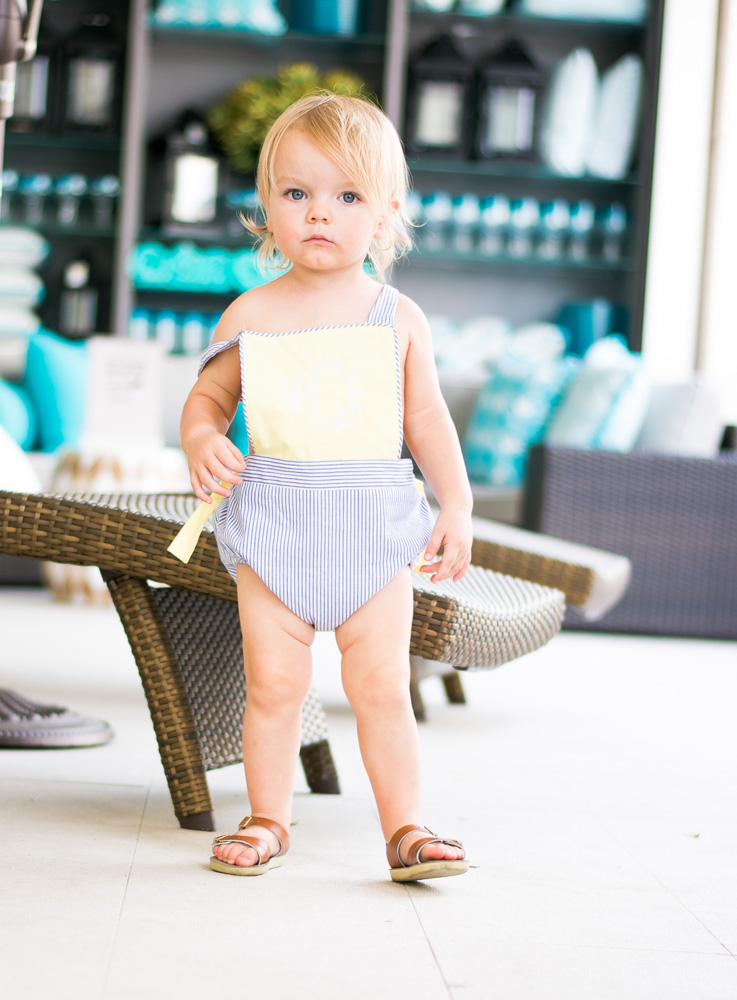 SLEEPING
William and baby will be sharing a room until we find a house. We are in a townhouse right now and three stories and two babies just don't mix! Baby will be using all the same nursery items as William did. Thank goodness we decided to wait and find out the gender with both! It's taken a big load off of prepping two rooms. You can see the nursery reveal from William here and here. (I can't believe how tiny he was and look at all that dark hair!)  I am so excited to share how the nursery is evolving into a shared room with William's big boy bed. Lots of changes around here 🙂
We used this RH Baby&Child moses basket all the time with William during the day and while he was sleeping in our room for the first 8 weeks. So… the bedding has seen better days! I'm planning on buying this set for the moses basket in pink or blue once baby arrives.
This is, without a doubt, the number one new baby item we are so excited try with baby #2. I didn't know about it until after William had passed the stage, but all my friends with younger babies rave about the DockATot.  Do any of you have it? I am also excited to try the DockATot Grand for William to help his transition to his big boy bed. Even better, the DockATot comes with a travel bag which will be great when we start traveling again!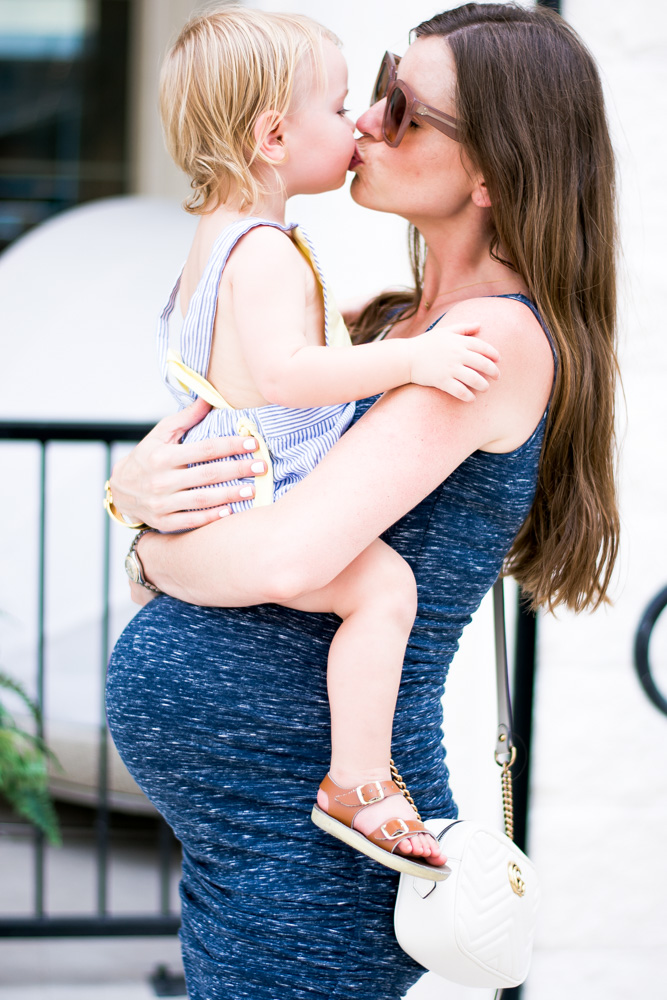 BABY GEAR
Since my hands will be full, I plan on wearing baby a lot more than I wore William. In fact, he didn't like to be worn at all. And I never could quite figure out how to wear him! Now I don't think that I have an option with a very energetic 1.5 year old and a baby. I've heard such great things about the Solly wrap and I am excited to try it.
The best part about this monitor is the dual screen – I love that I don't have to have two monitors and that both babies can be viewed from the screen or even my phone!
We don't use one with William anymore, but we plan to start it again with baby #2. This white noise machine from Target worked great while we used it, so plan on using it again.
The boppy pillow was a life saver during the constant nursing sessions. I plan to use it again!
We have a handful of these blankets for William. Our most used is the security blanket and now that we are getting ready to move him to a big bed, he loves the bigger size. I plan to get a new security blanket for baby #2!
These super sweet pacifers got us through a few colicky weeks/month, so we will use again!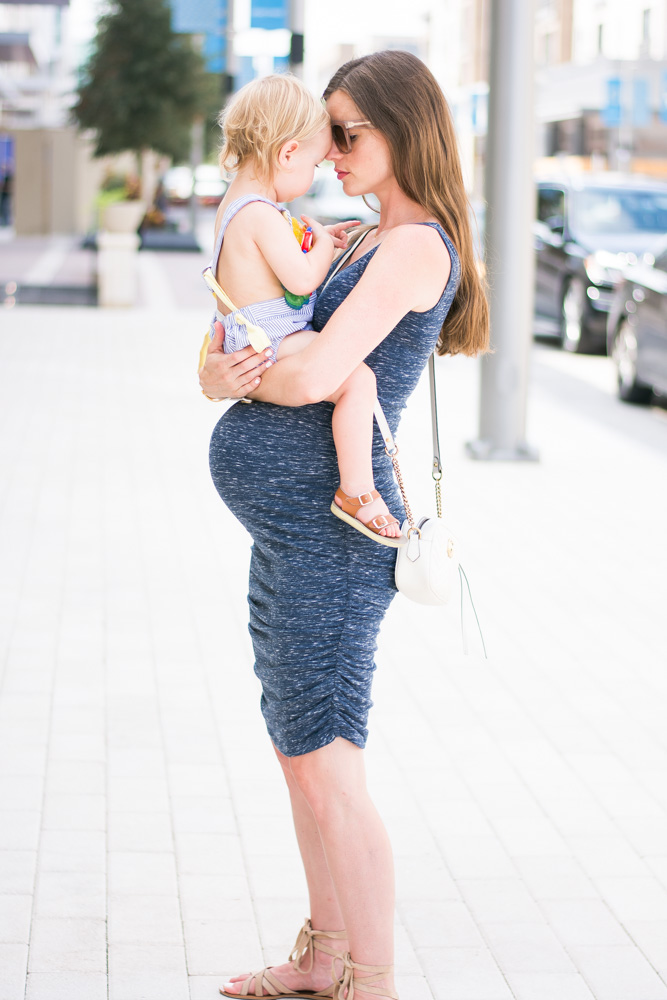 HEALTH
We've had great luck with both Pampers Swaddlers and Honest Diapers for William, so plan on trying both again with baby #2.
I wish I would have known about these earlier, but we have been using on William for the past six months. They are very gentle, which is what you want for the newborn baby skin!
One of the best baby essentials we used with William was the Fridababy Snot Sucker. Sounds disgusting, but it's not and it's super effective! I'm excited to try more Fridaybaby products this time around: the nail clipper, the gas passer, the fever frida and even the mom washer for post partum care.
We used a humidifier a lot with William since he was born in January, but plan to use the same one if we need to with this baby!
Okay, this bathtub is definitely not the "prettiest," but it serves its purposes and I loved being able to adjust the tub as William grew!
William never really took a bottle, but when it was necessary we found the comotomo bottles to be his favorite and we plan to use again!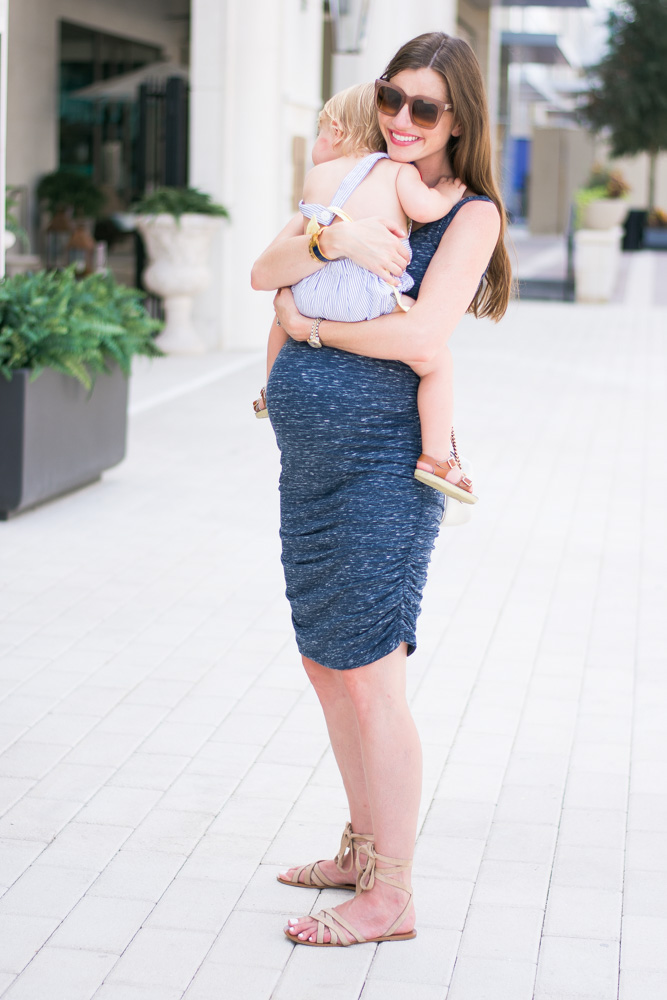 on stia: ruched maternity dress|sandals|similar sunglasses|crossbody bag
SHOP NEWBORN ESSENTIALS:

Cheers,
Stia, Jean and Katherine