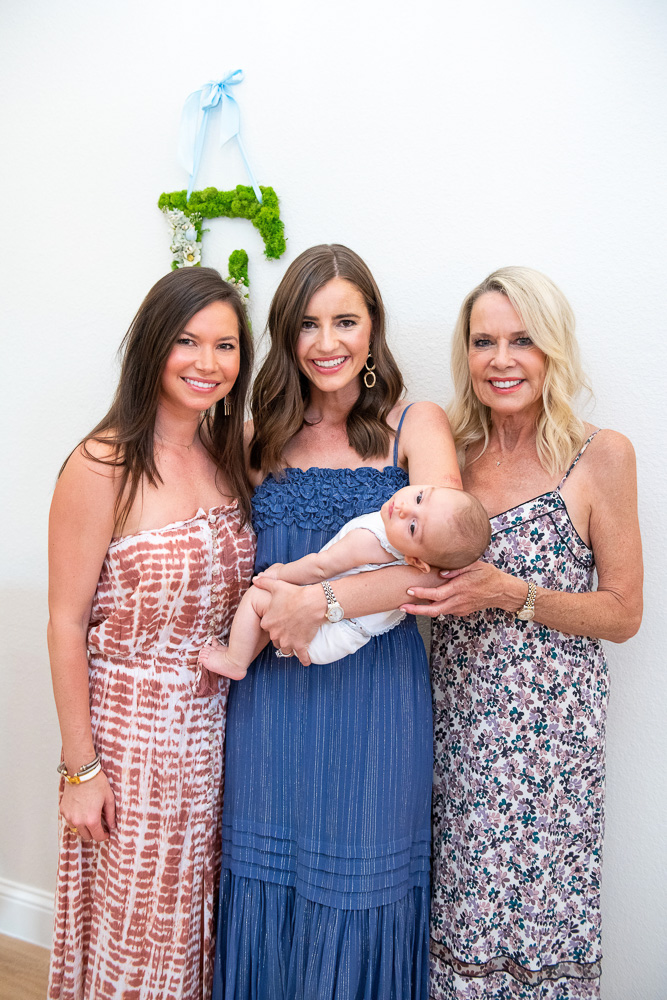 How long did you wait to have children/when did you know you were ready?
Caleb and I had been married three years when we got pregnant with William. We had talked about when we wanted to have kids and it always seemed so far off – we were enjoying traveling, our jobs, etc. Then one day, it just hit me. We were out to eat and I told Caleb I was ready to start our family. He was in such shock he didn't talk to me the rest of dinner ;)​​​​​​​​​​​​​​ ​​​​​​​
Currently in my second trimester, any maternity staples you recommend?
I was pregnant with William in the Fall/Winter (He was born in January), so I have to say buy maternity jeans! You'll be wearing them the rest of your pregnancy and they are so much more comfortable!
I loved Hatch while I was pregnant. They have so many great basics, but also fun pieces that you can wear during pregnancy and post-partum. Everything is soft, comfy and worth the price! I would get a few basics: this sweater, this striped long sleeve tee and this for a pop of color.
What do you pack in your carry-on?
We shared all the details in this post.
Is there a story behind your Cartier bracelet?
Jean got hers for her 35th wedding anniversary and Stia got hers when she and Caleb started their family.
What was your TTC journey? Were all your babies planned?
I feel so very blessed that when Caleb and I decided to start our family we didn't have any trouble getting pregnant with William. I know that often that isn't the case and so many have a long hard journey to start their families. When we decided to try for number two (our Henry) it happened faster than we expected, but we were glad to have the two boys so close together. Baby Ford was a complete surprise! Caleb and I were thinking about whether or not we wanted three and God made up our minds for us. We are so thankful for our little family of three boys all so close together. It's going to be a wild ride for sure!
Favorite nail polish color?
The only polish we wear is Dazzle Dry. It's nourishing for your nails and completely dries in 5 minutes. We tend to go with a pale pink – favorite colors are starry eyed or rose quartz.
What were your favorite girl names?
Answered this in last month's Q+A!
Any tips for closet organization?
This is a place where we are still trying to figure out what works! We typically organize by type of clothing and then color. We use organizers from Container Store for jewelry, purses, etc. The hardest part of closet organization for any of us is weeding out the things we don't wear anymore. Ugh. Still needs a lot of work!
What are your favorite maternity brands? Especially for cocktail/formal wear?
I think Hatch is a great maternity brand – probably my favorite. While Hatch has a lot of great basics, they also have some dressier things. This navy satin dress is beautiful and so is this black gown. Asos has some great more affordable options.
Best black everyday booties for fall?
We all have Sam Edelman booties from a few years ago that have been our everyday go-to for years. This style is very similar.
What to dress a toddler ring bearer in for a Nov black tie wedding in Texas?
If the bride doesn't have anything specific in mind, you can't go wrong a Feltman Brothers bobbie suit with knee socks and saddle shoes.
Do you take most of your photos with iPhone or camera?
The majority of the time – iPhone! So many of the pictures we take are spur of the moment and our big camera is just so dang big! And to capture moments with the boys we have to be fast. We do bring it on some trips, but usually use our iPhones!
How do you schedule personal time in your day with 3 kids?
Well, that's a tough one. I'm not really very good at this! I had been trying to do my devotional and quiet time early in the morning before William was up (Henry is a late sleeper), but he's been getting up earlier, so that's not really working. Caleb is happy to keep the big boys in the evening after he gets home from work if I want to get my nails done or my hair blown out, and Jean will stay with the boys when I start going back to Pure Barre. I'm still adjusting to and enjoying having the three boys- I'm sure I'll get better about "me time" as we figure it out. Hopefully!​​​​​​​ The one thing that stays consistent in our day-to-day is that all the boys go down for afternoon naps at the same time. It's the only thing about our "routine" that I am adamant about. It allows some peace & quiet and I can work, pick up the house, start dinner or just relax!
Cheers,
Stia, Jean and Katherine