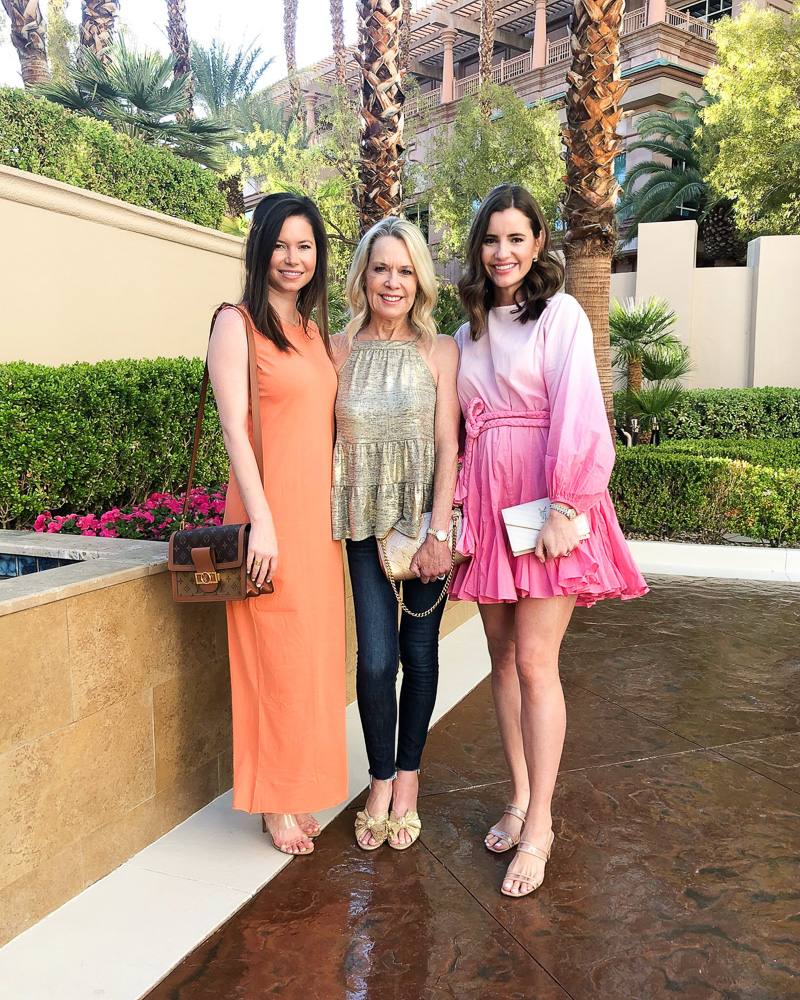 May Q + A​​​​​​​
What do you normally make the boys for lunch? We usually eat out so need ideas!
The boys love grilled cheese, turkey roll-ups, quesadillas, etc. Henry eats greek yogurt a lot of the time and they both like almond butter sandwiches. They love when we do a muffin tin lunch – fill a muffin tin with "snacky" lunch items. We do apples, salami, string cheese, fruit and pretzels.
Can we see more of your home update?
This has been such a slow process! We remodeled our entire home (we still have 1 bathroom left) and once we moved in I needed a break from decisions. I've slowly been working on decorating our bedroom and the boys' bedrooms and will share as they are (somewhat) completed! You can see our bathroom, the boys bathroom, our door knobs and lighting before/afters here!
Will you do a closet tour? Would love to see how you organize both boys and you!
First I need to get organized 😉 I feel like I don't have much time to organize since we are all home and if I try to clean while the boys are awake it becomes the biggest mess! Right now, I just have each boy's closet organized by polos, shorts, jon jon, short sets, etc. Anything that William has outgrown I hang in Henry's closet and anything that Henry has outgrown I hang in Ford's closet. That's about the extent of my organization in their closets!
For my closet, I just hang dresses, shirts, jeans, etc – all by color. Shoes are in shelves and bags are organized with these organizers. It's been like this since we moved in, so I need to revisit and go through all my clothes!​​​​​​​
What monitor do you use?​​​​​​​
We use VAVA and love it. It reaches long distances and we haven't had any connecting issues with it. Nothing worse than hearing that beep that it's not connected in the middle of the night!
What color Dazzle Dry do you use? How does it work?
Dazzle Dry is the best polish ever. We were first introduced to it at Mini Luxe, and bought the "mini kits" to have on hand. It's non-toxic, easy to use and dries within 5 minutes. When we have them done professionally, the color usually lasts about 2 weeks. At home it's more like 1 – 1.5 weeks 🙂 Our favorite color is rose quartz. It's a good pale pink.
How are you liking the Peloton?
We've been taking the yoga classes for a few weeks and we are obsessed! We've had the bike for just over a week, so still getting used it it. It's a hard workout and it's so convenient, too.
We are started the "Mastering the Basics of Cycling" program to help build our endurance. We just started week two and are really starting to like some of the classes! We plan to follow this program for the next 4ish weeks and then start taking some of the live classes.
What are some of your favorite one pieces for this summer?
We all love this brand for one-pieces!
What is your favorite recent purchase?
Jean: This maxi dress is so soft and easy to wear.
Katherine: These align pants!
Stia: I am loving these new workout pants and this dress for Mother's Day.
How are you quarantining? Are you seeing people? Going anywhere yet? ​​​​​​​​​​​​​​
We have been laying low since the beginning of March when we got back from Vegas. Our husbands work from home, so that hasn't been a big change. Caleb offices out of my parents' house, so my mom has been over to our house to give them space and help out with the boys – it's been a lifesaver.
Katherine and Justin have been quarantining at their home and we have seen them a few times for "social distancing" birthday celebrations for Jean and Bill.
We are all still laying low and don't have any plans to get back to "normal" right away. While in some ways it sounds appealing, we're embracing this time together – knowing it won't last forever! We believe that staying home as much as possible is still the best option at this time.
What are your favorite brands of workout clothes?
We love Zella, Beyond Yoga and Spiritual Gangster. We shared some recent purchases on our self-care while quarantined post.
What is on your Mother's Day wishlist?
A new dress is always a fun Mother's Day gift, also things for summer, like bathing suits or pool slides and sunnies. Basically anything on our Mother's Day gift guide 🙂
What brand are the boys balance bikes? What did others recommend for bikes with pedals?
The boys have been using these balance bikes. William is balancing while riding it, so we just bought him a real bike and it gets here this week. His only requirement was a yellow bike (his favorite color) and the most recommended bike was Woom. We got William a Woom3 in yellow and we got Henry a Woom2 in blue since he's not too far behind William!
What was that pool float you used in the pool last weekend?
This golf cart pool float is amazing! It's huge and was a big hit this weekend. We're looking forward to playing/laying on it all summer long!
Cheers,
Stia, Jean and Katherine